Kate Middleton wore this blue Tory Burch dress during a visit to Belize in March 2022.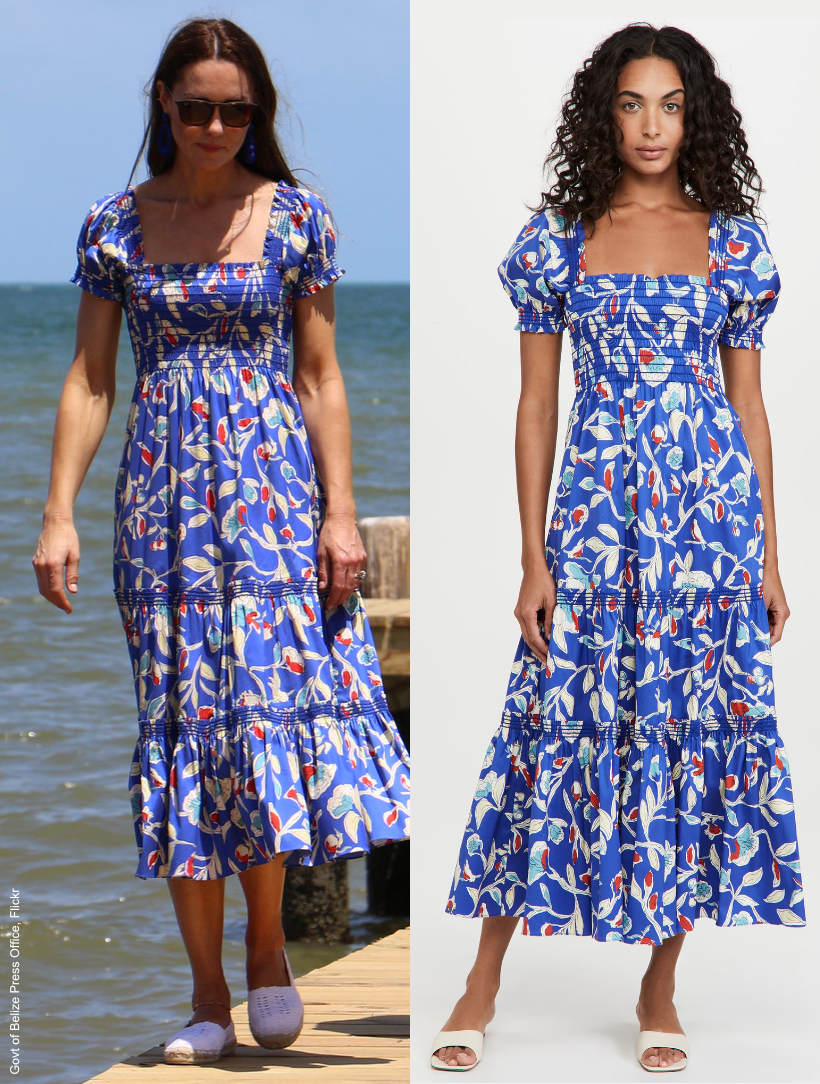 The Duchess wore the smocked mid-length floral print dress during a day packed full of engagements during the Caribbean Tour. She learned about Mayan cacao, toured a chocolate factory, visited a coastal village, danced with local communities and chatted with marine conservationists on a beach.
About the blue Tory Burch dress:
Kate looked beach-ready in this stunning blue summer dress. The piece is made from a mid-weight stretch poplin fabric printed with a red, blue and yellow floral design.
The piece features a square neckline and back, tiered seams, short puff sleeves with elastic cuffs and a smocked elastic bodice. Oh, and it HAS POCKETS! Got to love a dress with pockets…!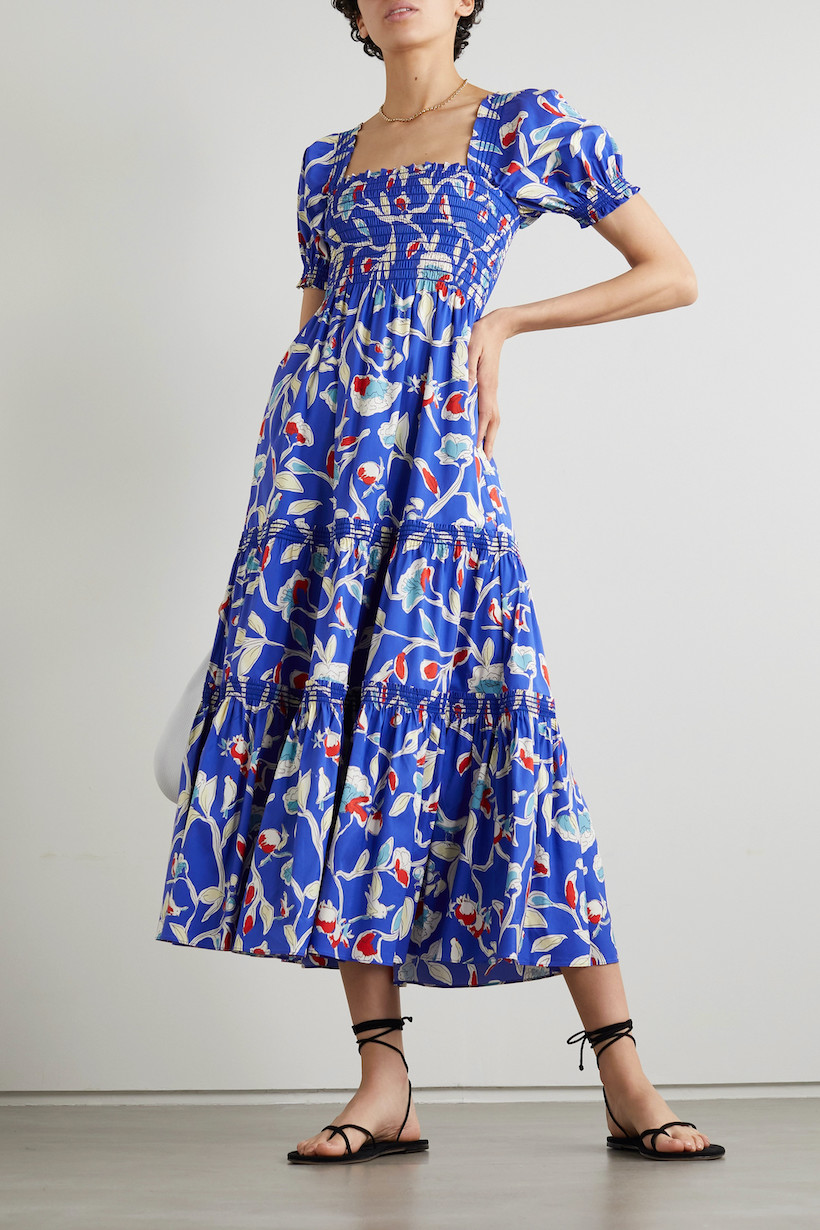 Why did Kate choose this blue dress for the tour?
I'd say it's pretty likely that Kate chose the blue Tory Burch dress for the following reasons:
She wanted to honour her host country in a subtle way. The Belizean flag is a very similar shade of blue. It also has red and white accents, like this dress.
Somebody on Kate's team knew the dress would photograph beautifully in all locations. The bright blue shade contrasted against the green cacao plants on the farm and the yellow sandy beach. Kate literally has a team who go on reccys ahead of tours to scout out locations and consider things like this!
It was weather appropriate—it's currently over 30 degrees in Belize! Hot hot hot! Oh, to be in the Caribbean!
It worked with the clothing worn by the Belizean women in both locations. The bright blue dress didn't look out of place, formal or stuffy in comparison.
Where can I buy Kate's blue Tory Burch dress?
Sadly, the Tory Burch dress is no longer available to buy.
It was previously available at Shopbop for $478 USD and MyTheresa for £455.
Update: I contacted Tory Burch to ask if the dress would be reissued. They told me the design was from last season and they wouldn't re-release it. They added that the dress style is one they frequently produce, so you can expect to find the same shape in different prints over the coming months. At the moment, they stock it in grey stripe: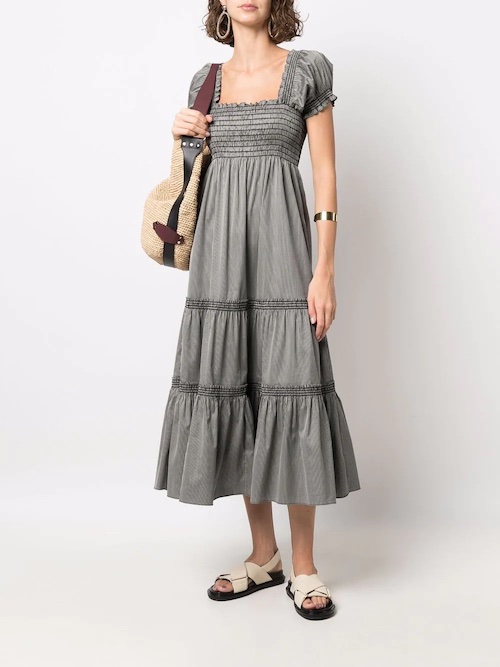 SAME DRESS, DIFFERENT PRINT
Copy Kate's style in this smocked dress by Tory Burch. It features the same figure-flattering shape, just updated in a new grey stripe print for 2022. Perfect for casual days and holidays.
Note: Tory Burch does offer other currencies/worldwide delivery! Just click any button and choose your country from the list!
Has Kate worn Tory Burch before?
She has indeed! She owns a handful of items from the American brand. See a selection in the gallery below: