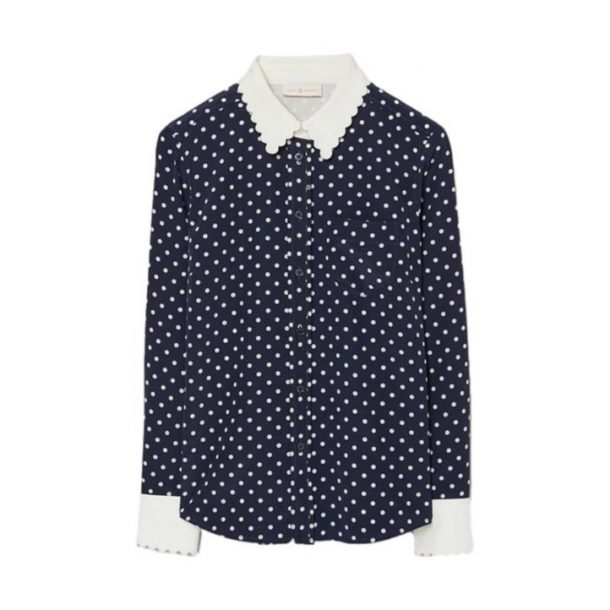 Kate Middleton owns Tory Burch's Scallop-edged Silk Shirt in blue polka dot.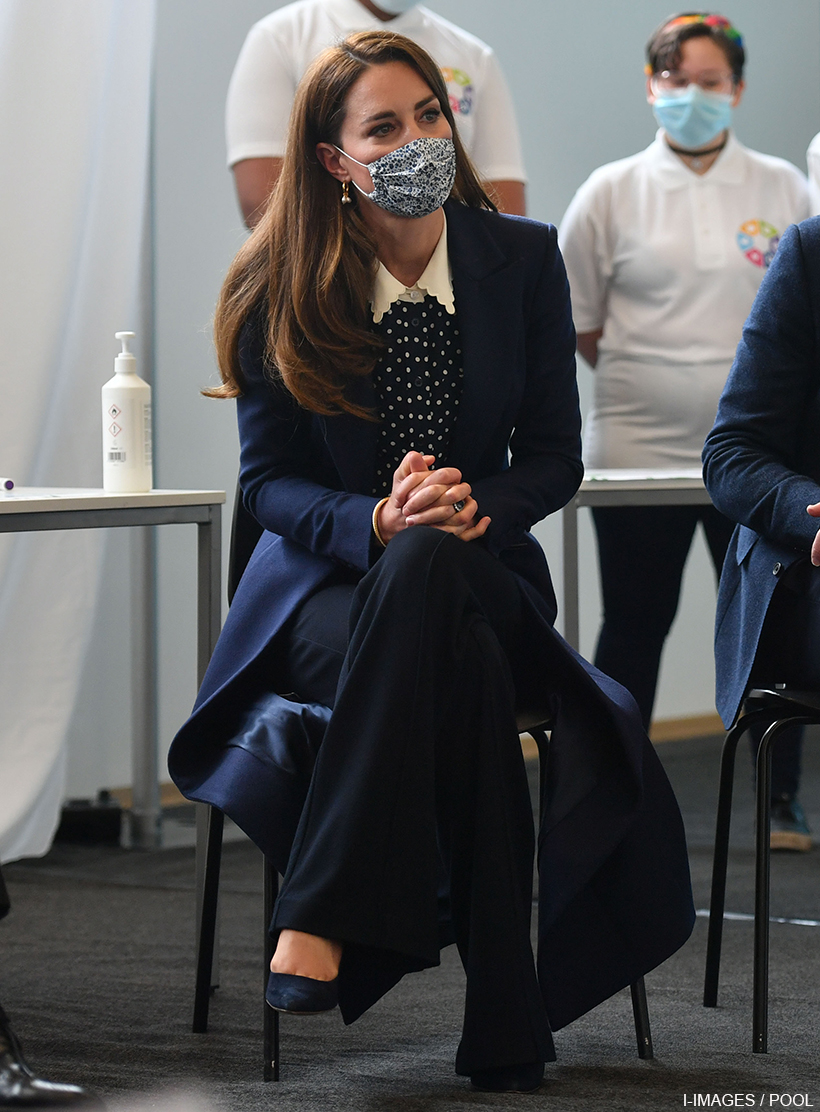 To date, the Princess has worn the blouse twice in public.
First, in 2021 for a day visiting local organisations in Wolverhampton. Then during a video recorded for Addiction Awareness Week in 2022.
About the Tory Burch Scallop-edged shirt:
The pretty polka dot shirt has a fitted silhouette and is made from 100% silk. It features a tailored white scalloped collar and matching cuffs.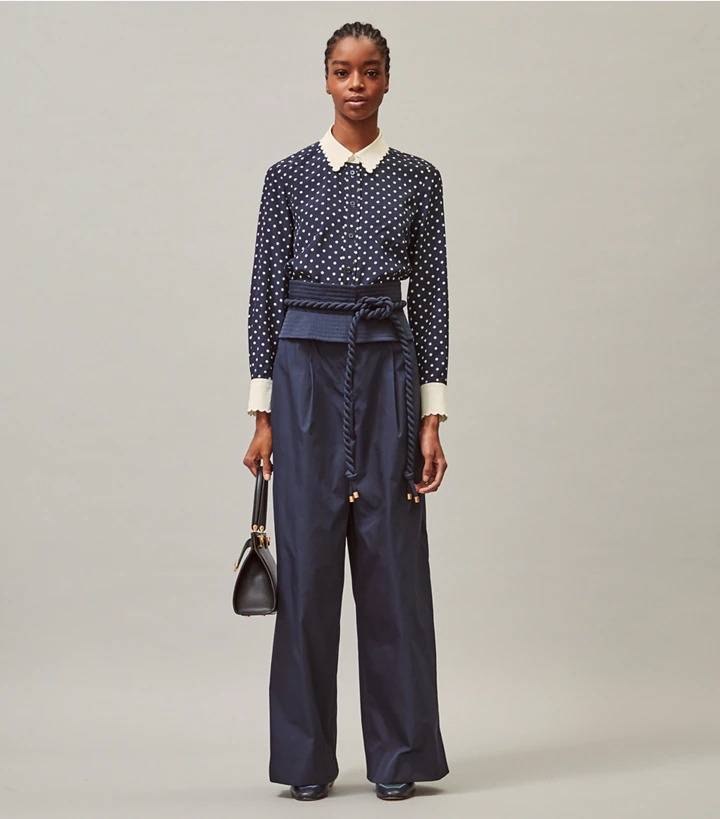 Buying the shirt:
Sadly, sold out.
About Tory Burch:
Nordstrom describe Tory Burch clothing as an "eclectic mix of bohemian glamour and American sportswear", and as being known for "effortlessly stylish, always-interesting pieces".