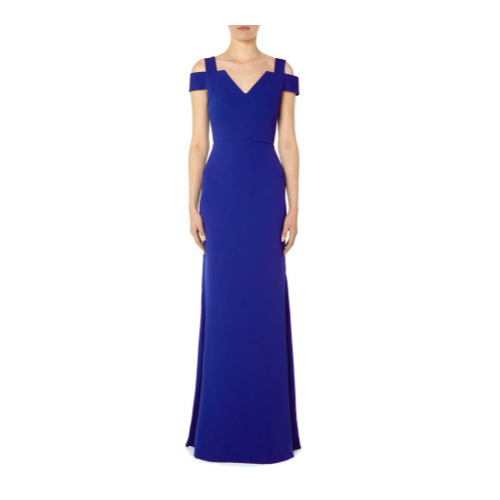 In June 2016, Kate Middleton chose to wear the Roland Mouret Nansen dress to the SportsAid SportsBall at Kensington Palace.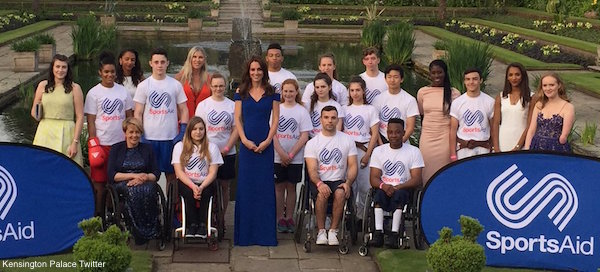 Kate looked stunning in the royal blue dress: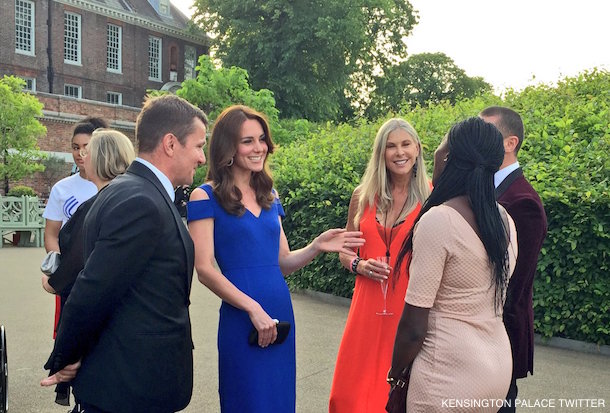 About the Roland Mouret Nansen dress:
The Nansen dress is from Roland Mouret's Resort 2016 collection.  It's a floor-length dress with an angled neckline, overlaid panels and glistening gold zip fastening.
Roland Mouret describes the dress colour as "royal blue" on his website (though other colours are available too, see below).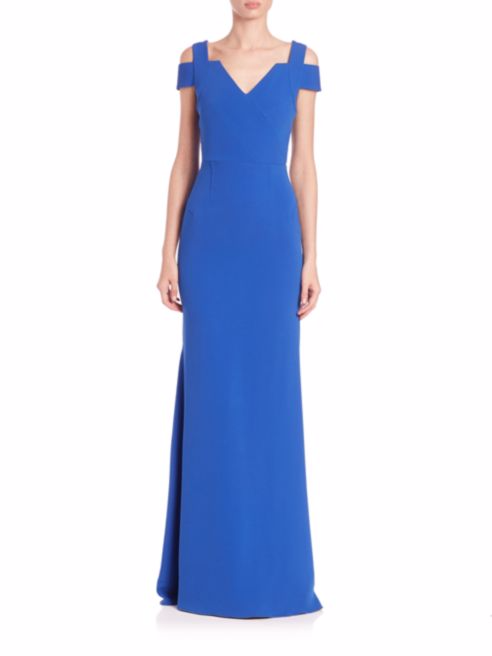 Net-A-Porter describes the gown as "a sleek choice for your next event."  They write that the dress is "precisely panelled and darted to sculpt and flatter your figure."
The dress is made from a stretch-crepe fabric and is lined with silk.
Where to buy the Roland Mouret Nansen dress:
Sadly, the dress has now sold out.
Kate Middleton & Roland Mouret:
This is not the first time Kate has worn Roland Mouret.  In fact, she's worn two dresses from the designer in the past.  You may recall the "Manon" dress?  Kate wore the navy blue knee-length dress while at Heathrow, shortly before departing for Canada back in 2011: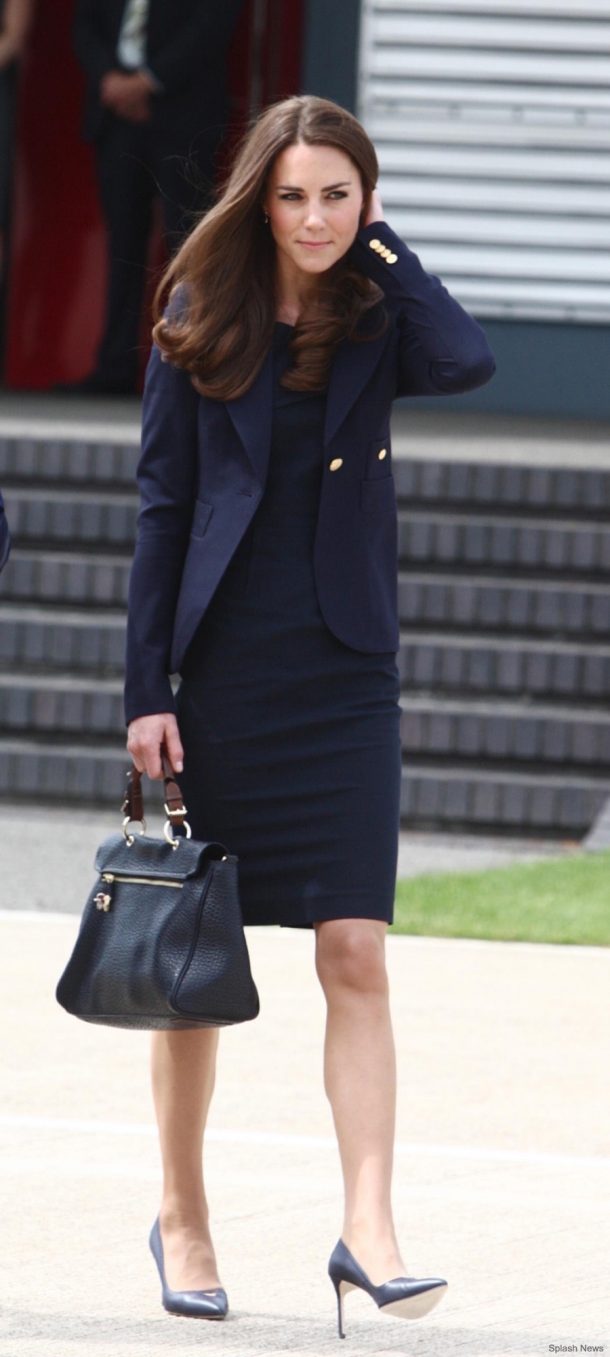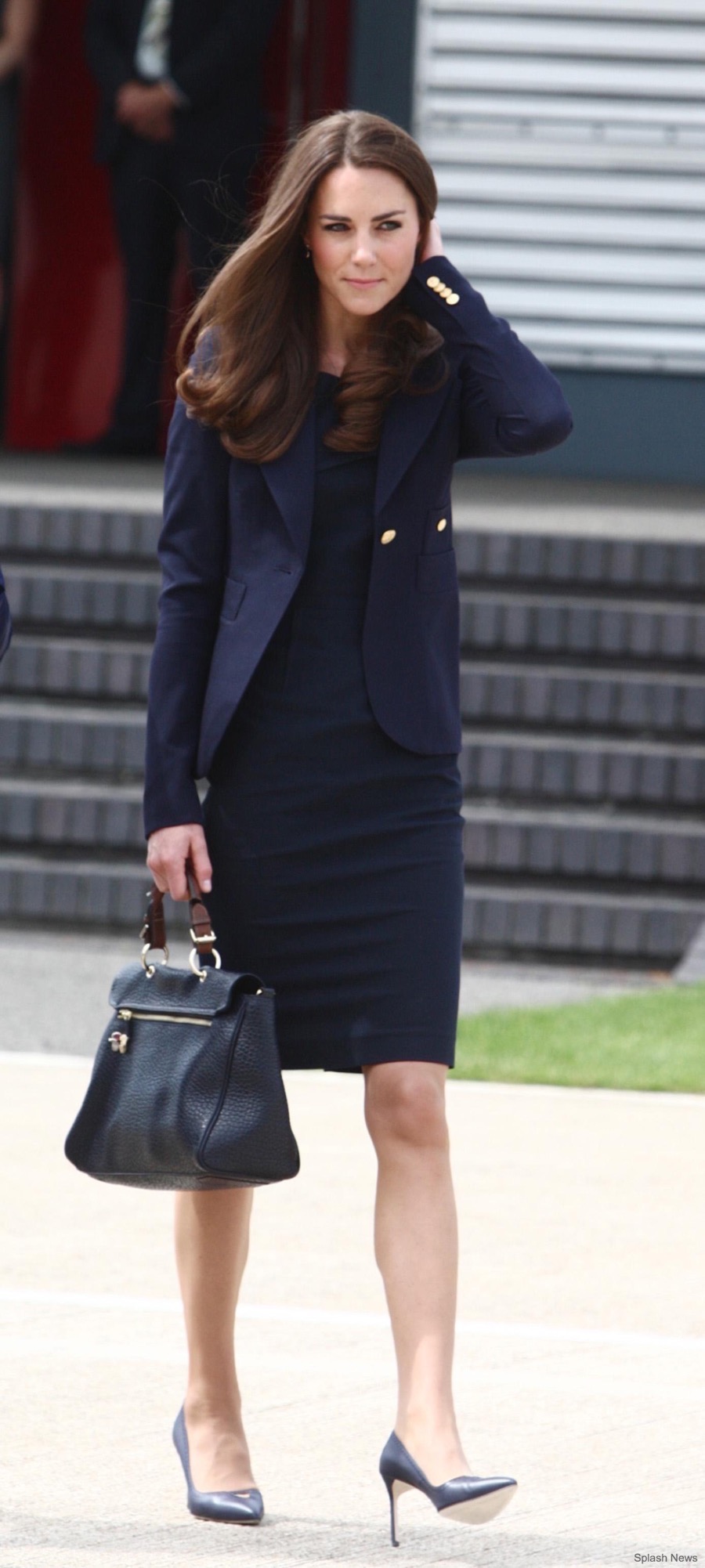 Remember the Ella dress? This is another Roland Mouret piece.  Kate wore the dress twice, for a dinner at Claridge's in 2012 and then for the Mandela premiere a year later.  (It's actually still available for purchase too!)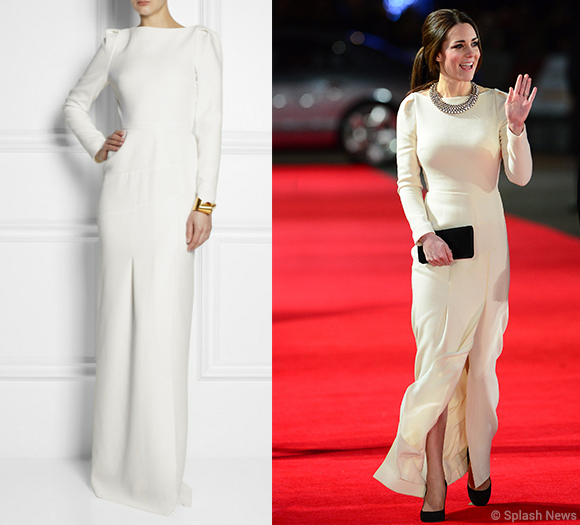 About Roland Mouret:
Roland Mouret is an award-winning French designer with a background in modelling, styling and directing.  His signature style is described as "feminine" and "sensuous."
[Roland Mouret's dresses have earned him a] reputation as magician, master of structure and silhouette and as a man with an intuitive understanding of the female form.RolandMouret.com