Kate Middleton wears Mango's Knitted Perkins Neck Dress.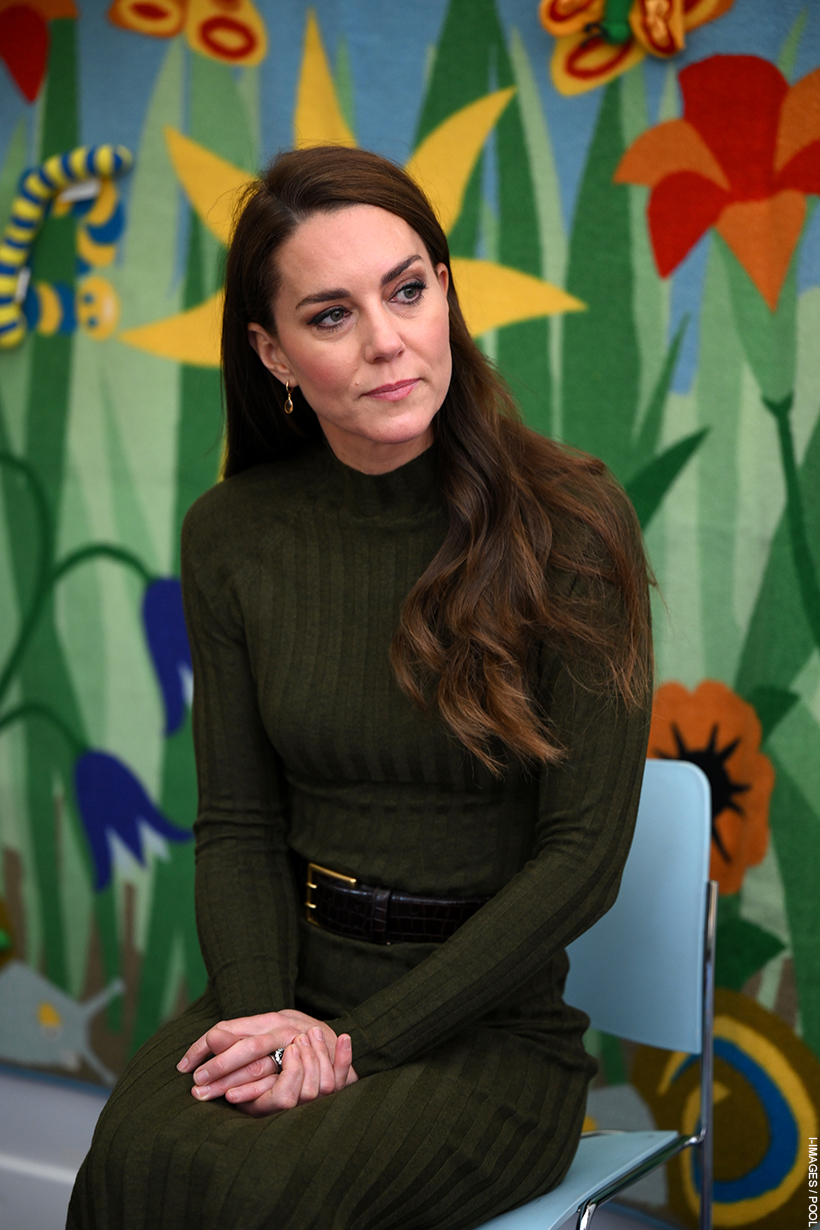 The garment features a tailored silhouette in an evasé design—a sort of graduating A-line style—with a high neckline and long sleeve.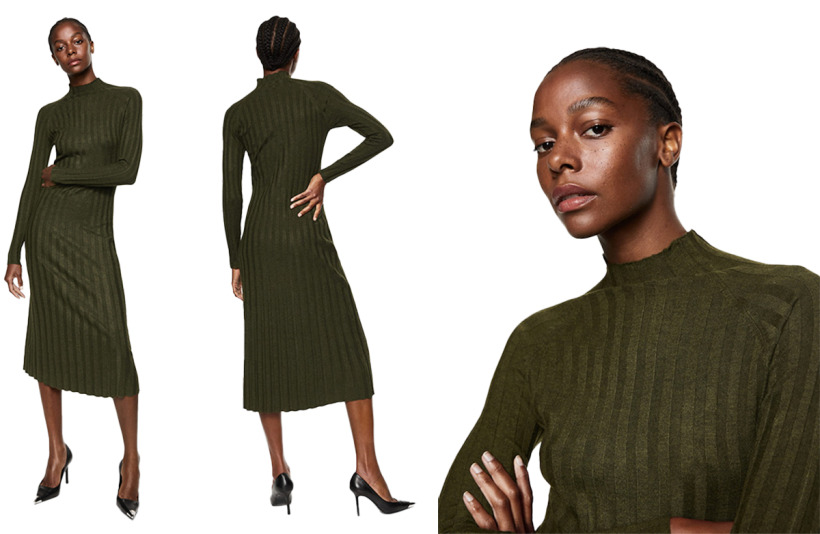 The green dress is from Mango's Committed Collection—their clothing produced using sustainable fibres or processes to reduce environmental impact.
Sadly, the dress is not available for purchase at this time, it was also sold out prior to Kate wearing it in public. Which is a shame, as I know a lot of fans would love to get their hands on the garment thanks to the affordable price point and the fact it's very 'wearable.'
Good news though, the dress is still available (in limited sizes) in another colour at Mango, see below: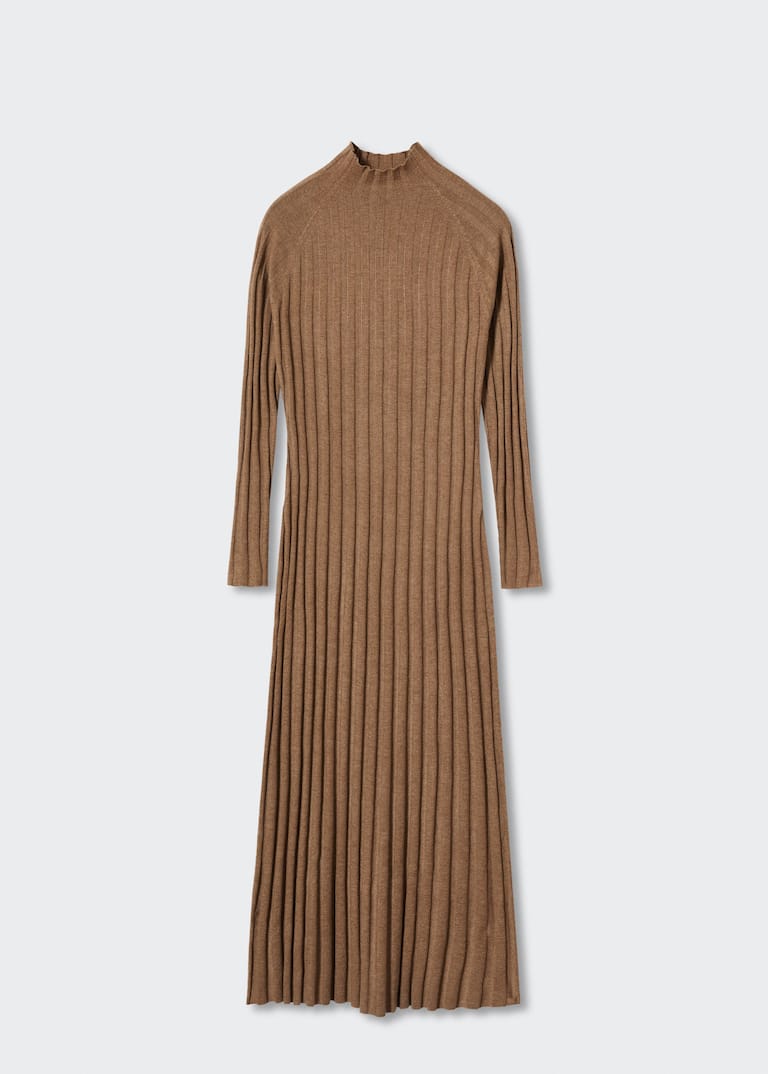 Same Dress, Different Colour
Buy it in caramel: Sadly, the khaki version of Kate's midi dress is long sold out. But Mango still sell it in caramel! Style it with toffee-coloured accessories and a camel overcoat for a Kate-approved look!