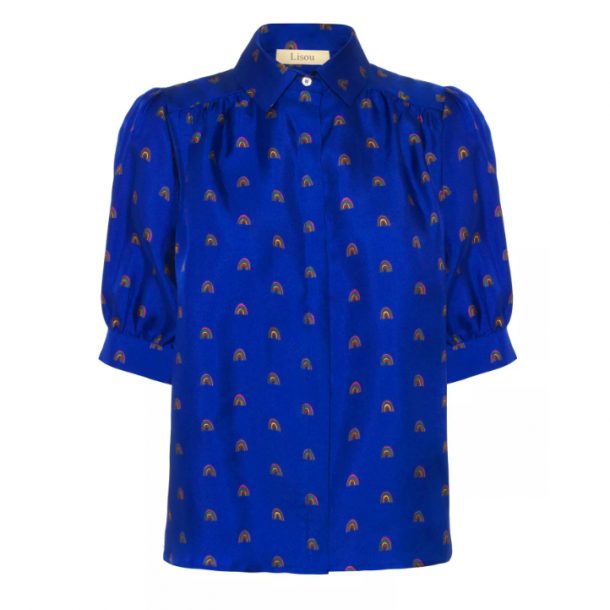 On Sunday, 1st of November 2020, ITV broadcasted footage of the Duchess of Cambridge (Kate Middleton) wearing a blue rainbow print shirt while presenting a Pride of Britain Award to NHS workers. The blouse is from London-based brand, Lisou. It's their Betty Blue Rainbow Print Silk Shirt.
The Duchess paired the shirt with a coordinating navy blazer by Smythe.
About the rainbow print shirt:
The feminine blue shirt features voluminous puffed three-quarter length sleeves. It's made from 100% silk and features a multicoloured rainbow print throughout. It costs £315. The company also sell a matching pair of trousers for £315.
Buying Kate's rainbow print shirt:
The rainbow print piece quickly sold-out but you can pre-order it here.
Alternatively, you can pick up another rainbow-print piece from the designer's collection. The rainbow motif appears regularly in the Lisou SS20 collection. The company use the print on a couple of shirts, scarves and dresses, as shown below: