Kate Middleton owns Holland Cooper's Fair Isle Knit sweater in cream.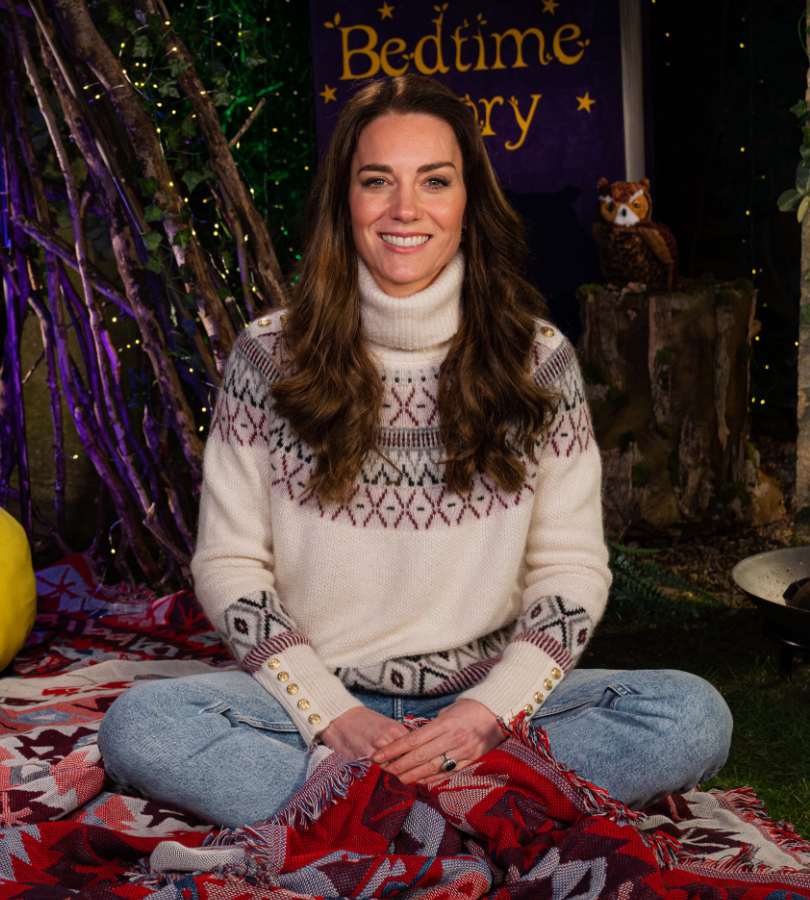 The Princess has worn the sweater on three occasions in public to date. First, to read the CBeebies Bedtime Story in February 2022 (above), in a promotional video for her Christmas Carol Concert in December 2022 (below) and during a video shot as part of her 'Shaping Us' campaign in 2023 (below).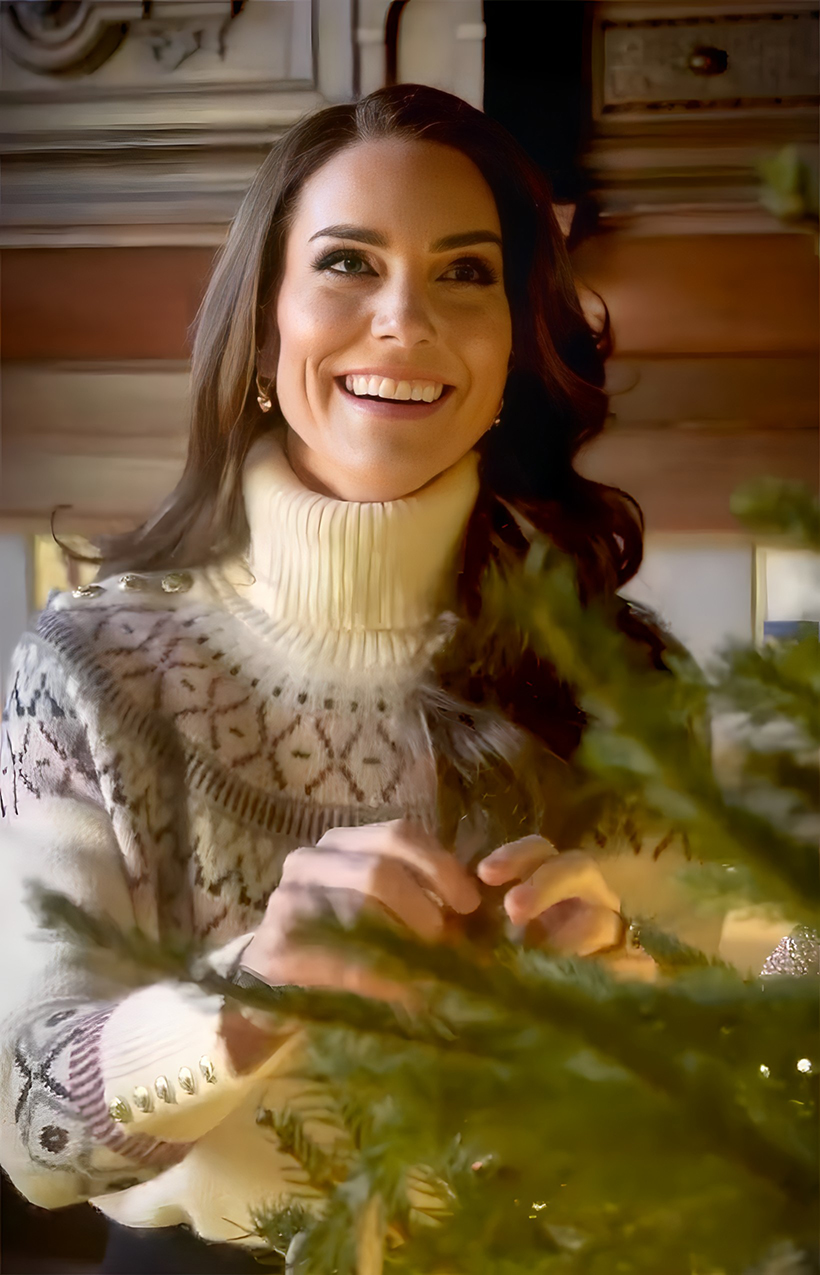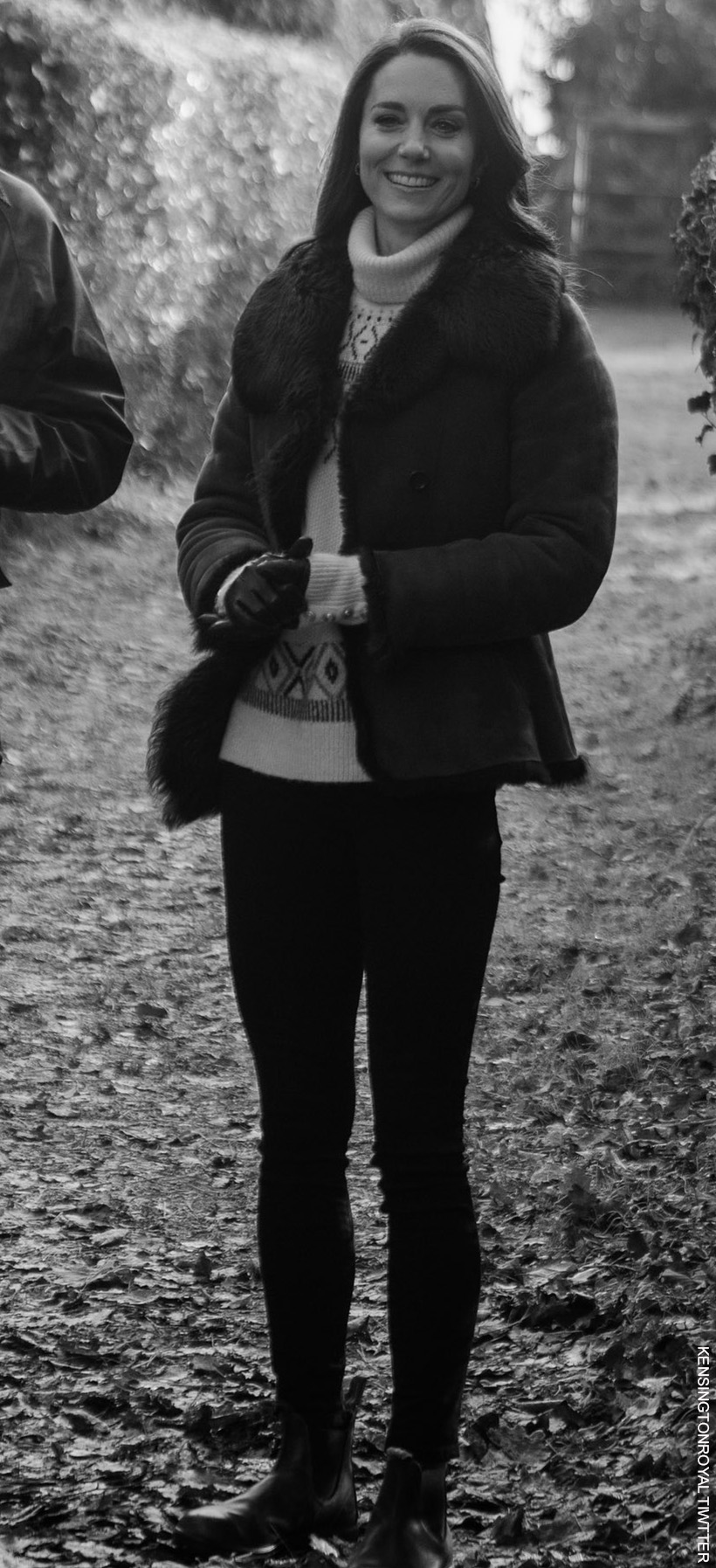 About the Fair Isle knit sweater:
The cream sweater is made from a soft wool-alpaca mix yarn. It features a Fair Isle knitted border design in burgundy and grey tones. The piece is finished with gold buttons on the cuffs and shoulders.
This sweater is a timeless piece for any fashion-forward wardrobe. Wear with jeans for a stylish everyday outfit.
Buying the sweater:
Unfortunately, the gorgeous sweater is sold out. RRP: £179
Does Kate Middleton wear anything else from Holland Cooper?
It may come as no surprise that the Princess of Wales has multiple Holland Cooper items in her wardrobe. At least count, We've spotted Kate wear three coats, a bodysuit, a blazer, a sweater and a pair of shorts in addition to the fair isle sweater.
About Holland Cooper:
Holland Cooper is a British luxury clothing brand. The company are known for mixing heritage fabrics with contemporary design.