Kate Middleton carries Emmy London's Natasha clutch bag in cobalt—an electric blue shade.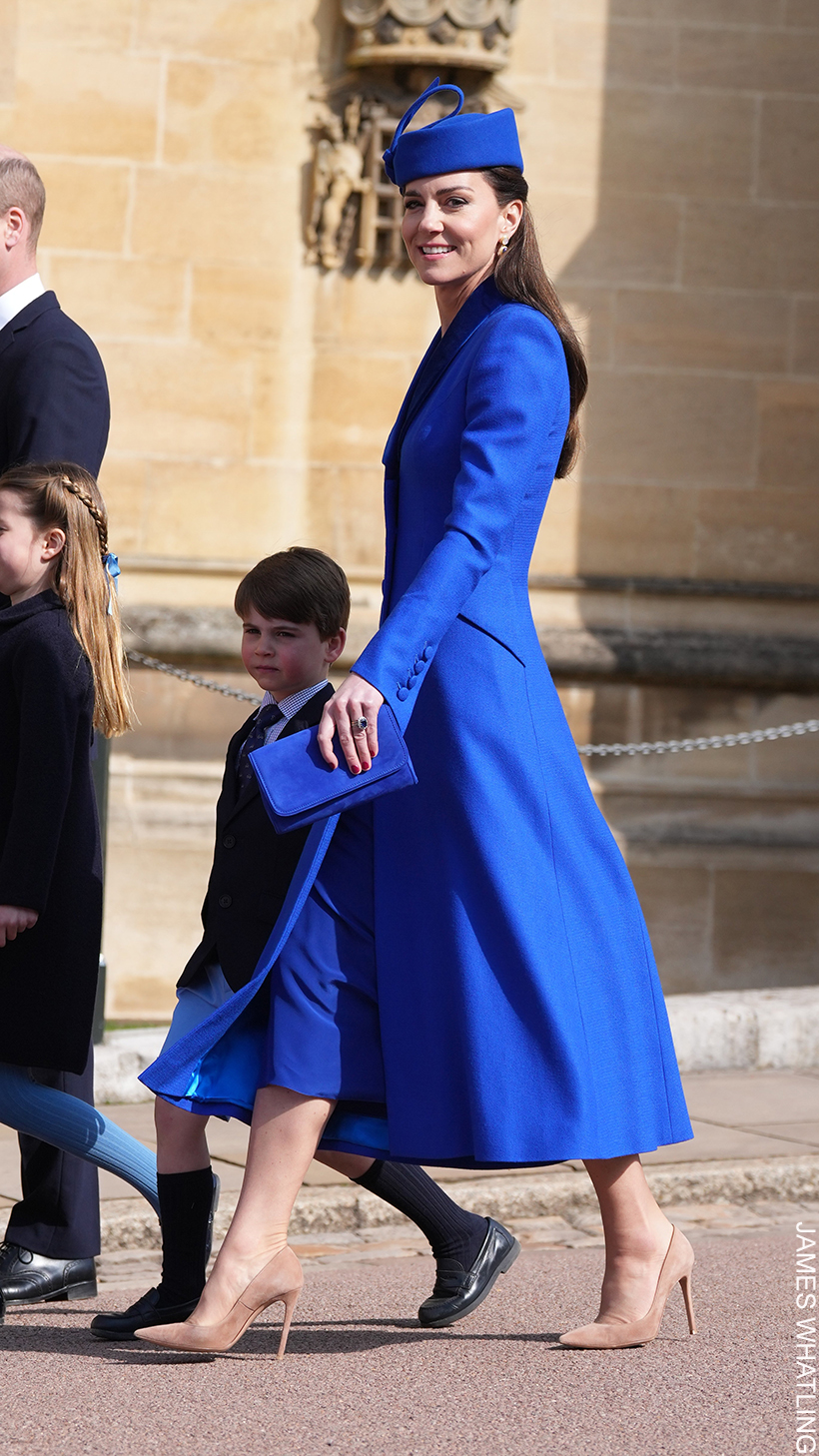 The Princess of Wales debuted the vivid clutch on Easter Sunday, 2023, at the Mattins service at St George's Chapel, Windsor. The blue hue of the bag perfectly complemented Kate's matching coat, creating a sophisticated look.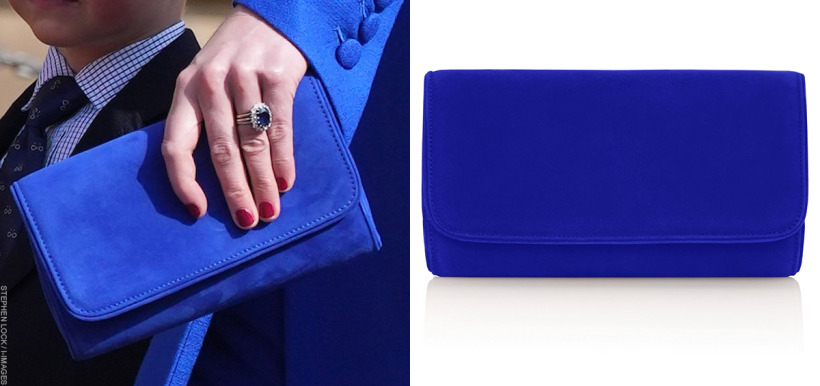 I love how her bold red nails contrasted with the striking blue clutch!
About the cobalt blue Natasha clutch:
The Natasha is a sleek and minimal occasion bag in an eye-catching shade of Cobalt.
Handmade in Italy from super soft kid suede leather, the Natasha is timeless piece that'll work for any occasion.
The clutch's interior is lined with a neutral oyster lining and features a zip pocket. The generous bag is the perfect size for carrying essentials without leaving you feeling weighed down. It fastens with a secure magnetic popper.
All of Emmy London's Natasha Clutch bags come with an added chain strap so you can go hands free—though we've never seen Kate use hers. The princess prefers to hold her clutch.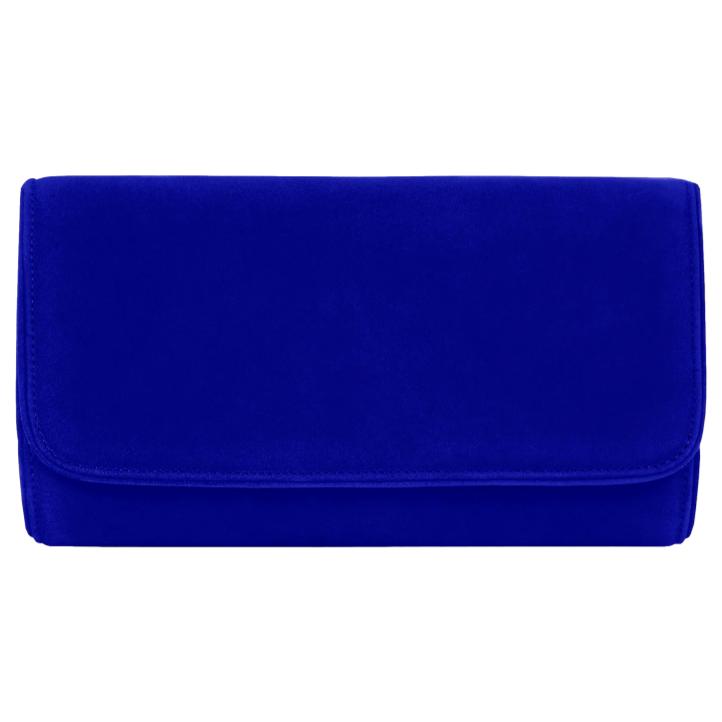 EXACT MATCH! Emmy London Natasha Clutch Bag in Cobalt Blue
Looking for the perfect accessory to elevate your outfit and make a statement? Look no further. This bag is sure to turn heads and make you feel like royalty.
With its versatile size, timeless style and practical size, the Natasha clutch is perfect for all occasions—whether you're attending a formal gala, a wedding, or a night out on the town.
Crafted from the finest quality suede and designed with impeccable attention to detail, this bag exudes sophistication.

The cobalt blue hue is bold, yet elegant, making it the ideal accessory to add a pop of colour to your outfit.
Kate owns 14 Emmy London Natasha Clutches
We've seen the Princess carry the Natasha clutch in FOURTEEN different shades, she must love the style. My guess is that she appreciates its understated design and practical size. (Below, Kate carrying the bag in Cinder.)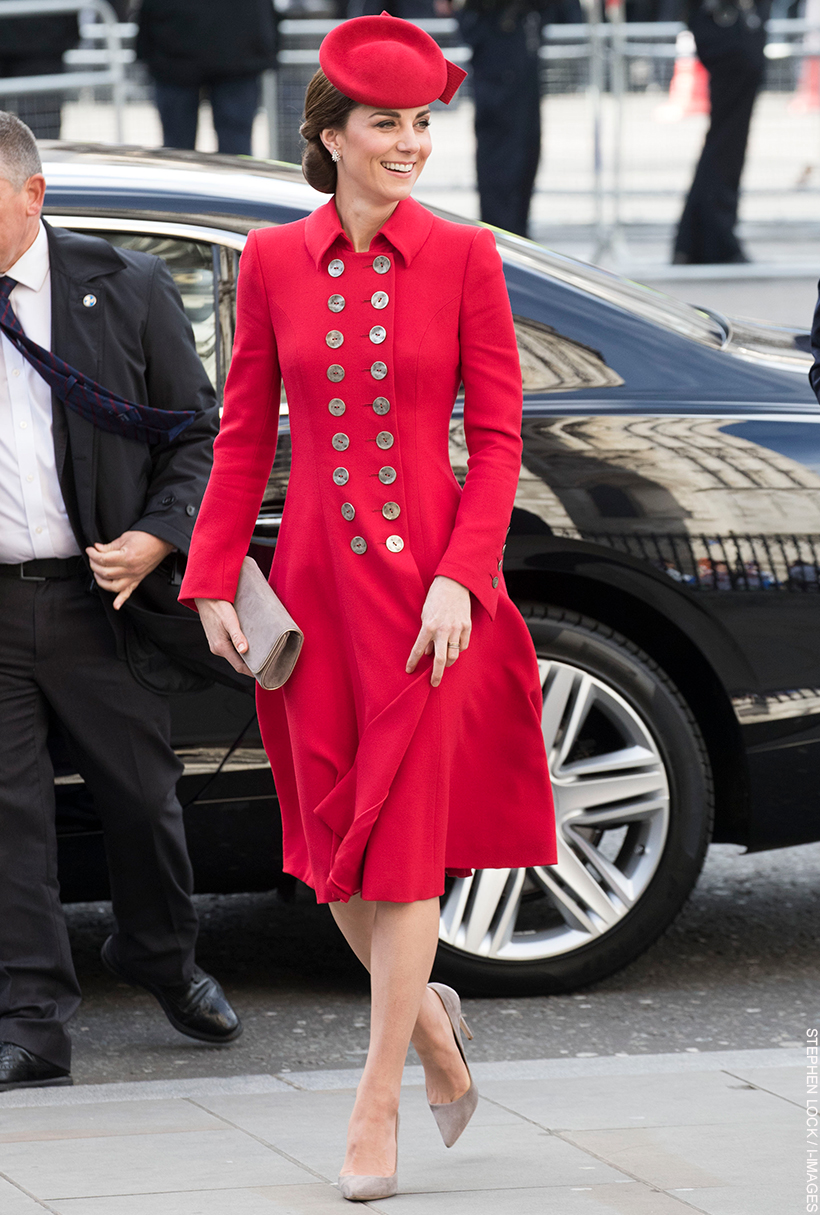 How to wear your cobalt blue bag:
Are you feeling uncertain about buying a bag in such a vivid and vibrant shade? Matching accessories to outfits can be a bit tricky-here are six easy ways to wear your cobalt blue bag:
MONOCHROMATIC: Kate's shown us how to pair the cobalt clutch with an outfit of the same shade for a bold, elegant and fashion-forward look. Finish your outfit with Emmy's matching cobalt pumps for a cohesive look or pair with neutral heels for something a little different.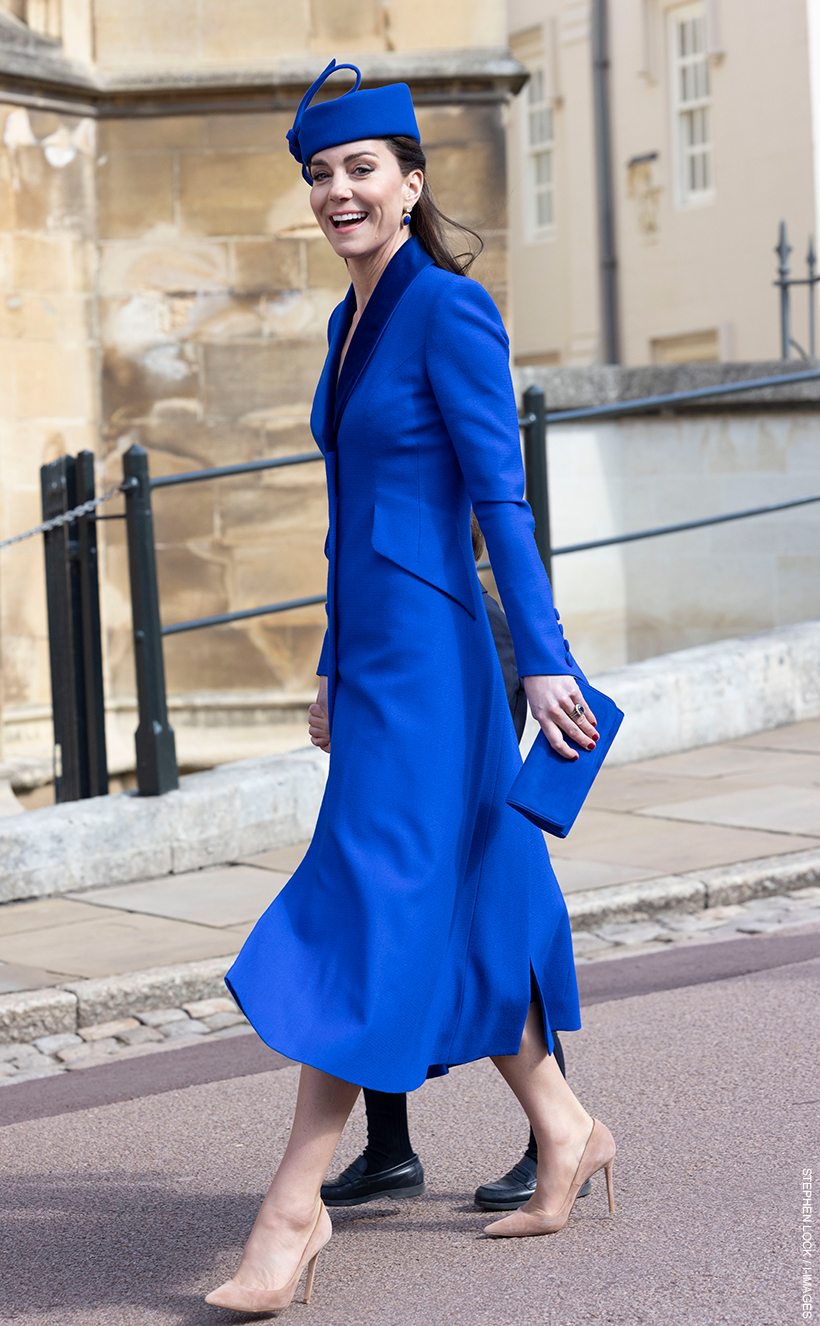 COLOUR BLOCK: Don't be afraid to mix and match cobalt with other shades. Be daring and wear with a complementary colour—e.g. a shade that's opposite blue on the colour wheel. Think hot pink, bright lemon or cherry red. This will create a playful and striking look. (Below right, Kate's bold red Natasha clutch makes a statement against her navy and white outfit.)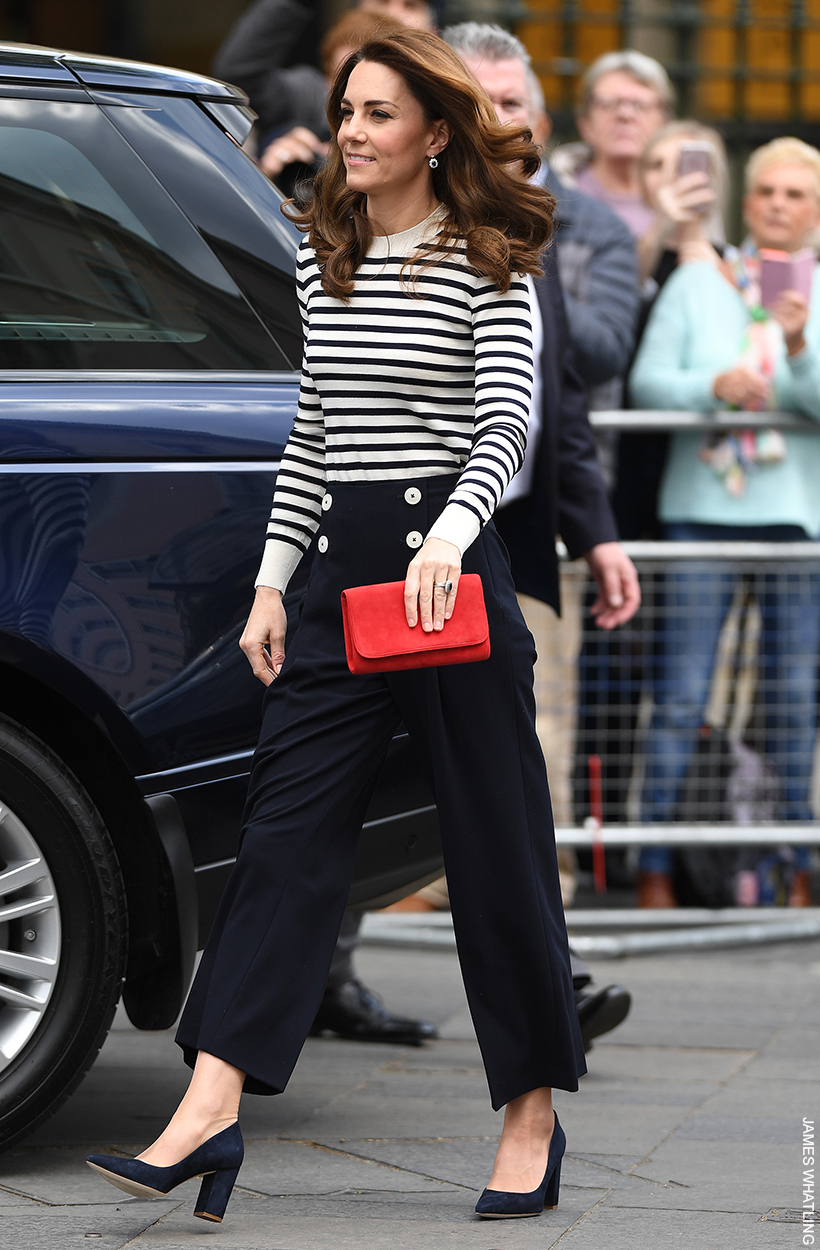 OTHER HUES OF BLUE: Wearing a soft baby blue print dress or navy trouser suit? The cobalt bag will work perfectly with other tones in the same family. (below, Kate carrying her dark green clutch against a tonal dress featuring other hues of the green).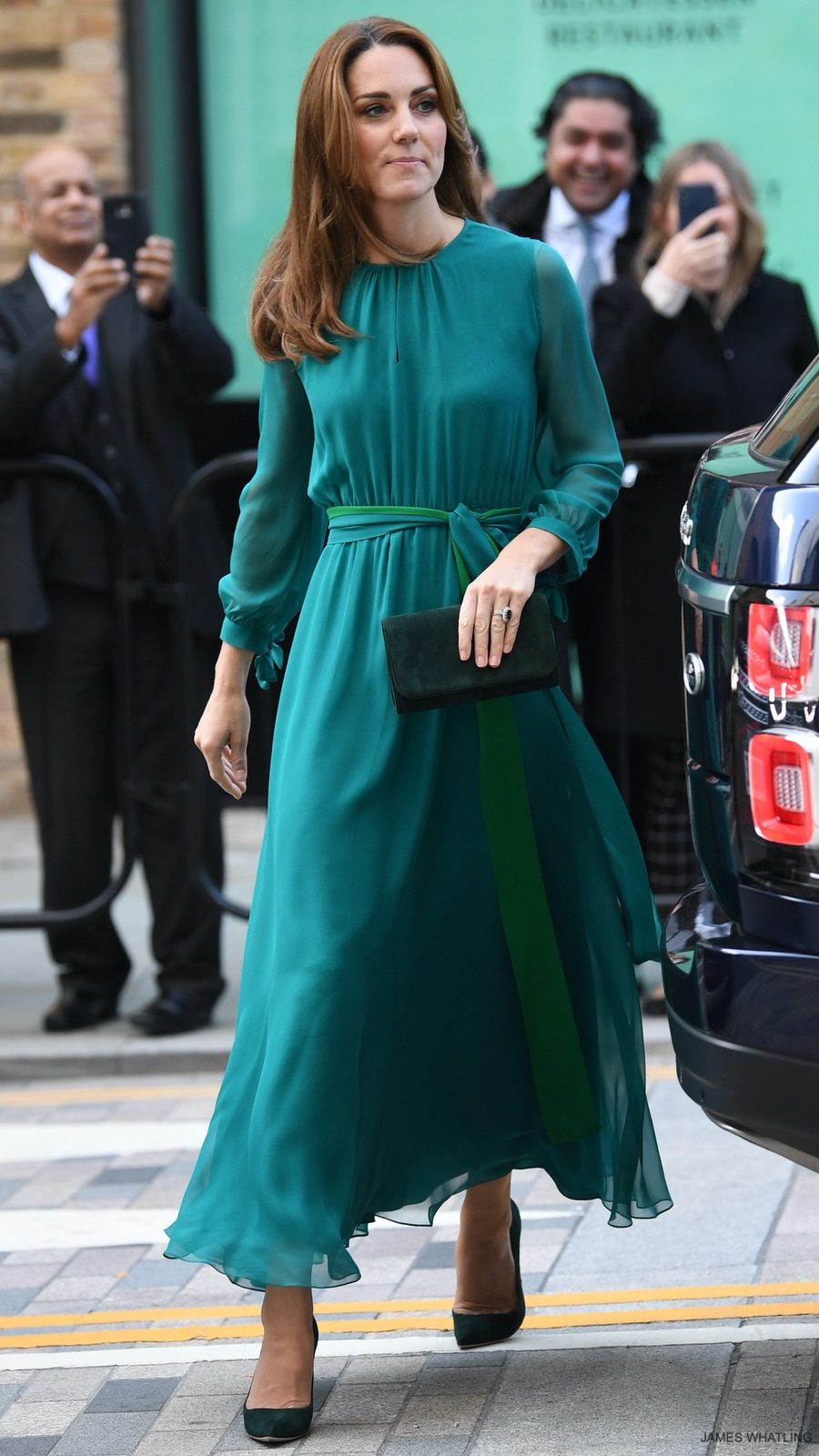 PULL OUT THE PRINT: If you're wearing an outfit that features a print with cobalt blue in it, use this bag to complement and accentuate the pattern. The bold blue clutch will pick up on the cobalt tones in the print, creating a cohesive and stylish look that ties the outfit together. (Below, Kate carrying the steel grey Natasha clutch. It draws from the print in her dress.)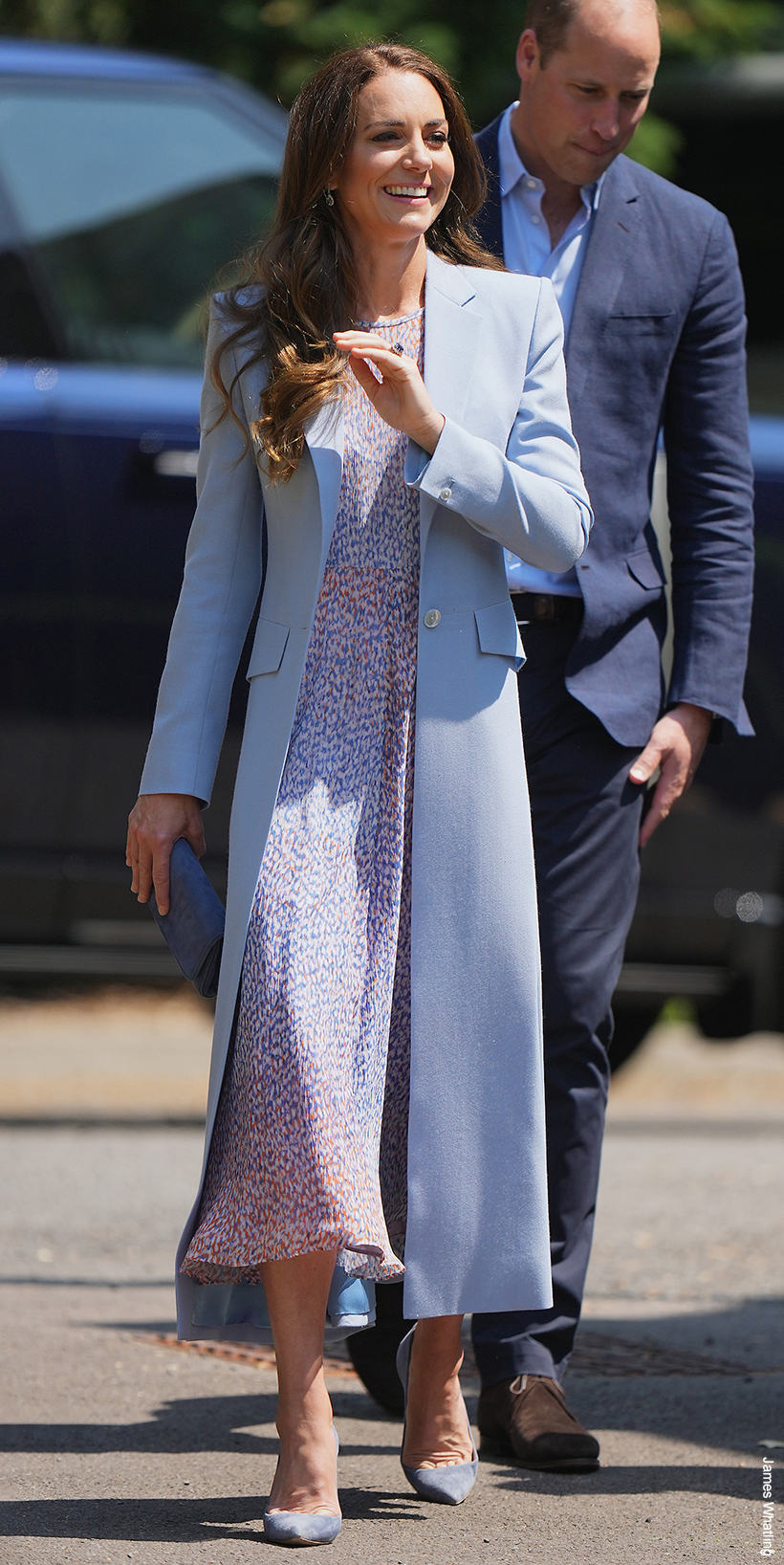 LBD: Use the bag to add a vibrant pop of colour to your Little Black Dress. Pair with black heels and statement earrings for a sophisticated look.
CRISP WHITE: A cobalt clutch will make a statement worn against a crisp white dress, creating a fresh look that is chic and stylish for summer events. Keep your accessories simple and understated for a touch of elegance.
About Emmy London:
Emmy London is a luxury British footwear and accessories brand that was founded by Emmy Scarterfield in 2004.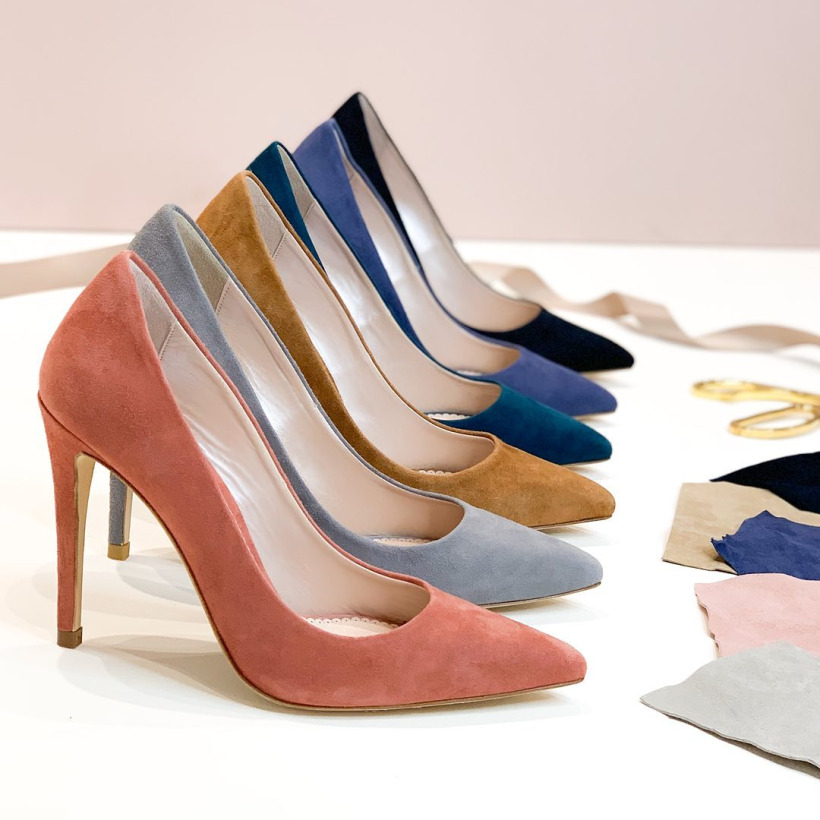 The designer's philosophy is to create beautiful and timeless pieces that are handcrafted from the finest materials and designed to be cherished for years to come.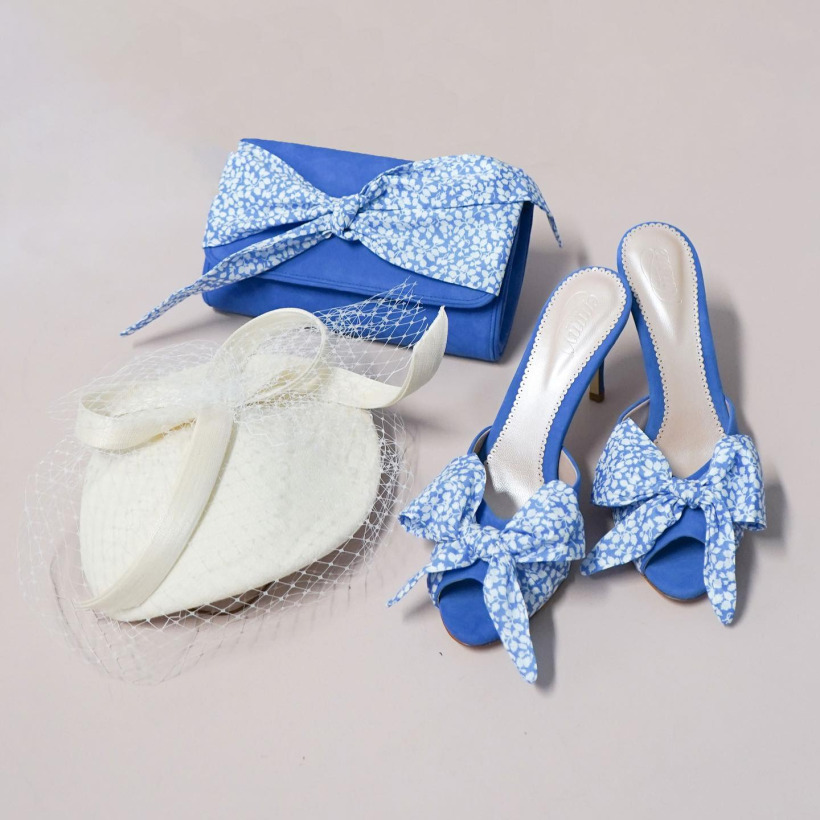 The brand's signature style is feminine, timeless, and sophisticated, with a focus on delicate details, intricate beading, and luxurious materials.
In addition to the heels and bags worn by the Princess, Emmy is known for her iconic bridal line, loved by women all over the world for its elegance, quality, and craftsmanship.
The brand has been featured in a variety of high-end bridal magazines, including Brides, Martha Stewart Weddings, and The Knot, and has been worn by celebrities and influencers on their wedding days too.
Kate is a big fan of Emmy London shoes too:
I did a little research recently and discovered that Emmy London is Kate's Middleton's third-most worn brand of luxury heels. The Princess owns 14 different pairs of heels form the company, which she's worn to more than 40+ engagements to date.