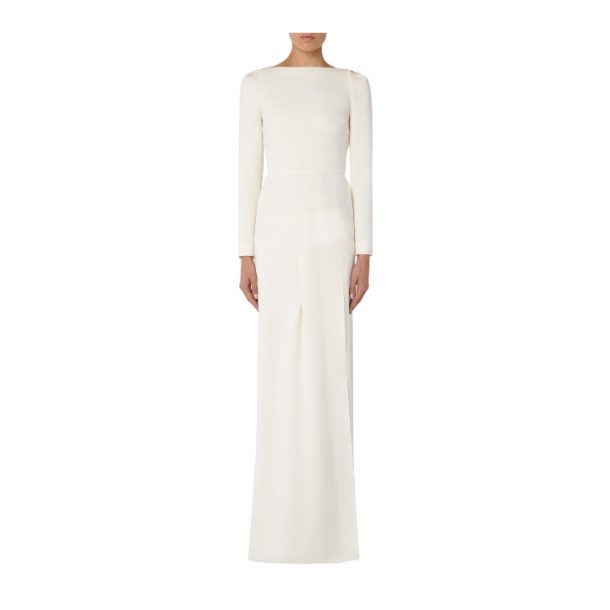 The Duchess of Cambridge (Kate Middleton) wore the Roland Mouret Ella Dress to a gala dinner in May 2012 and again to a film premiere in 2013.
About the Roland Mouret Ella Dress:
The wool-crepe gown features subtly gathered sides and is fully lined in silk. It also features an asymmetric zip fastening along the back.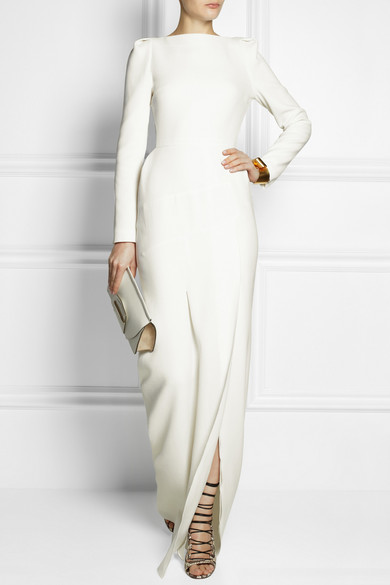 Roland Mouret describes the piece as a "contemporary cut with expertly crafted panelling to flatter the silhouette and construct svelte contours".
The gown comes from Roland Mouret's 'White Collection' which offers a sophisticated selection of sleek, modern wedding dresses.
Initially called the 'Lombard' gown, Roland Mouret later released the gown with the new name 'Ella'.
Buying Kate's white gown:
The Ella gown can be found at Net-A-Porter.com.
Kate wearing Roland Mouret:
The Duchess of Cambridge has worn Roland Mouret on several occasions. She owns the company's Manon dress in and the Nansen dress: