Kate Middleton owns a custom version of Roksanda's Brigitte dress in marigold yellow.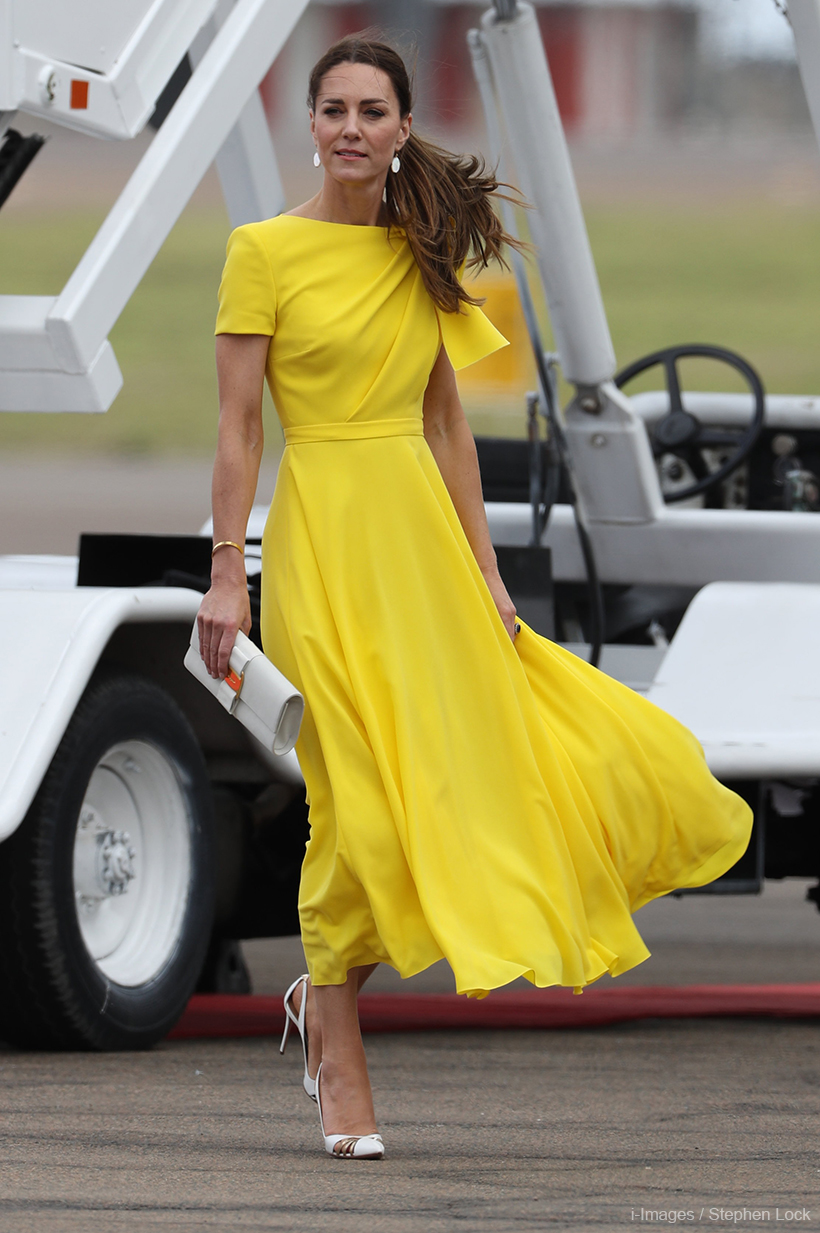 She first wore the bold yellow dress in Jamaica during the 2022 Platinum Jubilee Tour.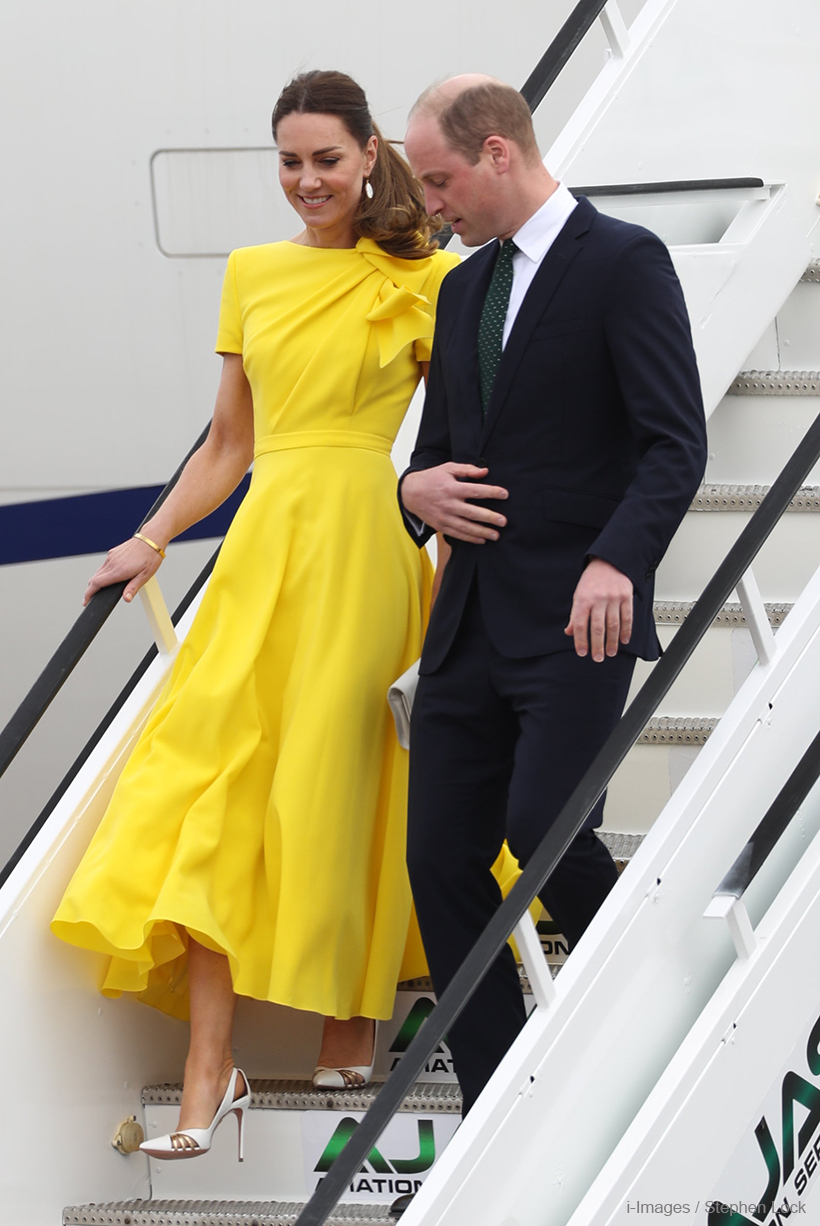 Kate wore the dress again, a few months later, to the Wimbledon Ladies' Finals (on the 9th of July 2022).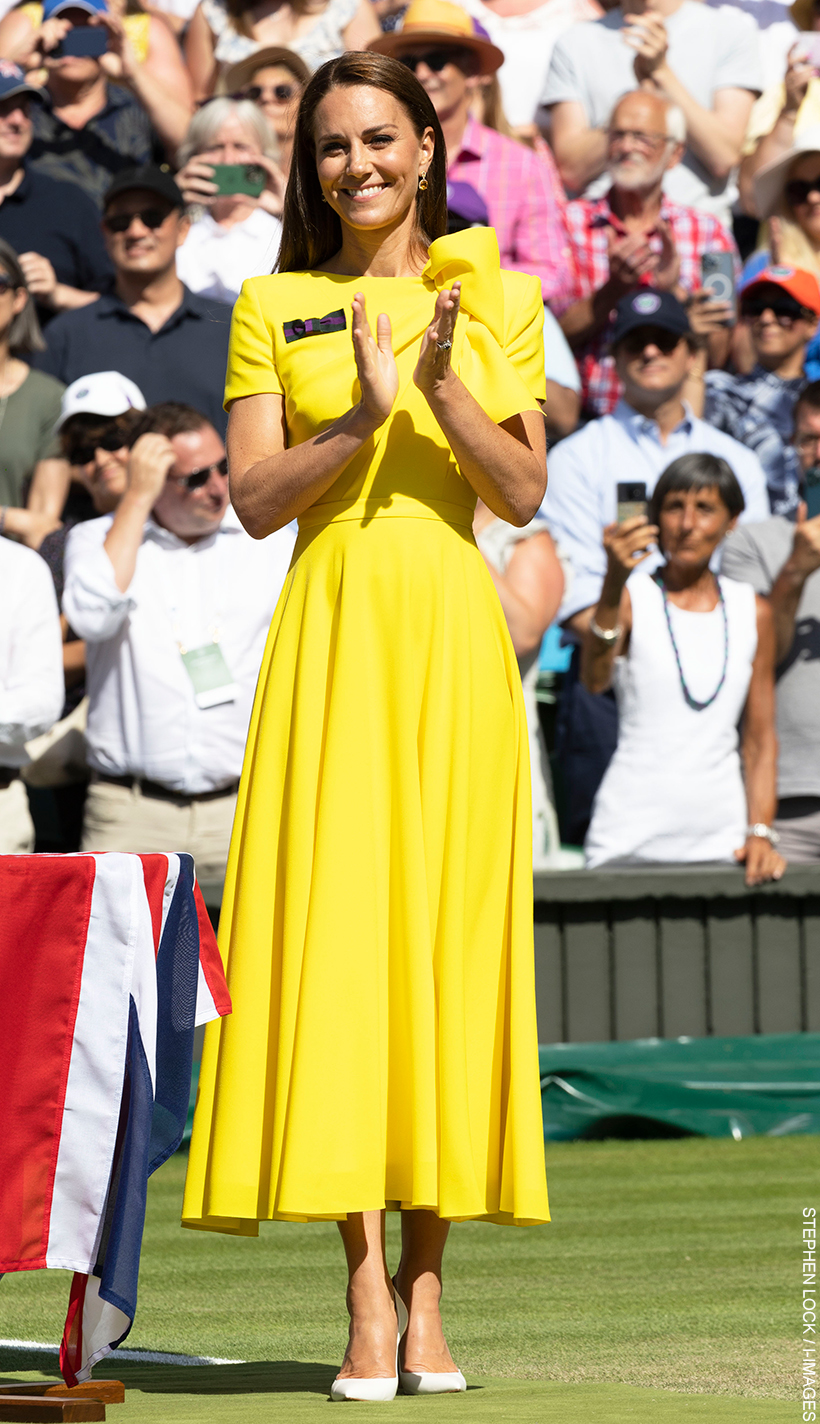 Kate wears a bespoke version of the dress with added sleeves (as you can see from the image at the top of this page, the ready-to-wear version was sleeveless).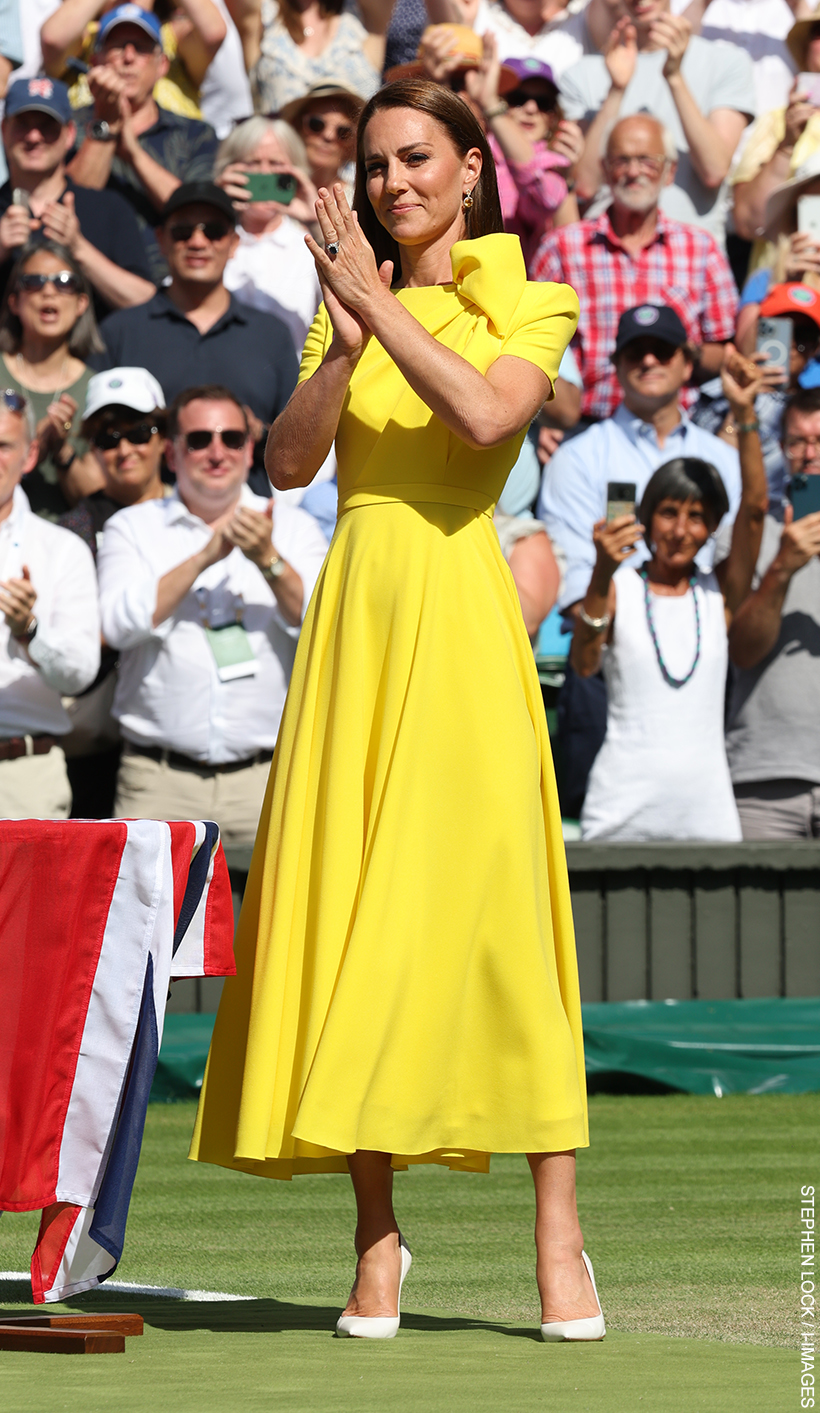 The dress features an oversized statement bow on the shoulder and a softly pleated skirt. Kate had a waistband added too.
Where to buy Kate's Roksanda dress:
At the time of writing, you can no longer buy the Brigitte dress in marigold yellow. Roksanda has recently released the piece in a light lemon yellow, a lovely raspberry pink and cool, crisp white—see below.
SHOP THE LOOK
Here are three Brigitte dresses from Roksanda's current ready-to-wear collection, the pink is my personal favourite!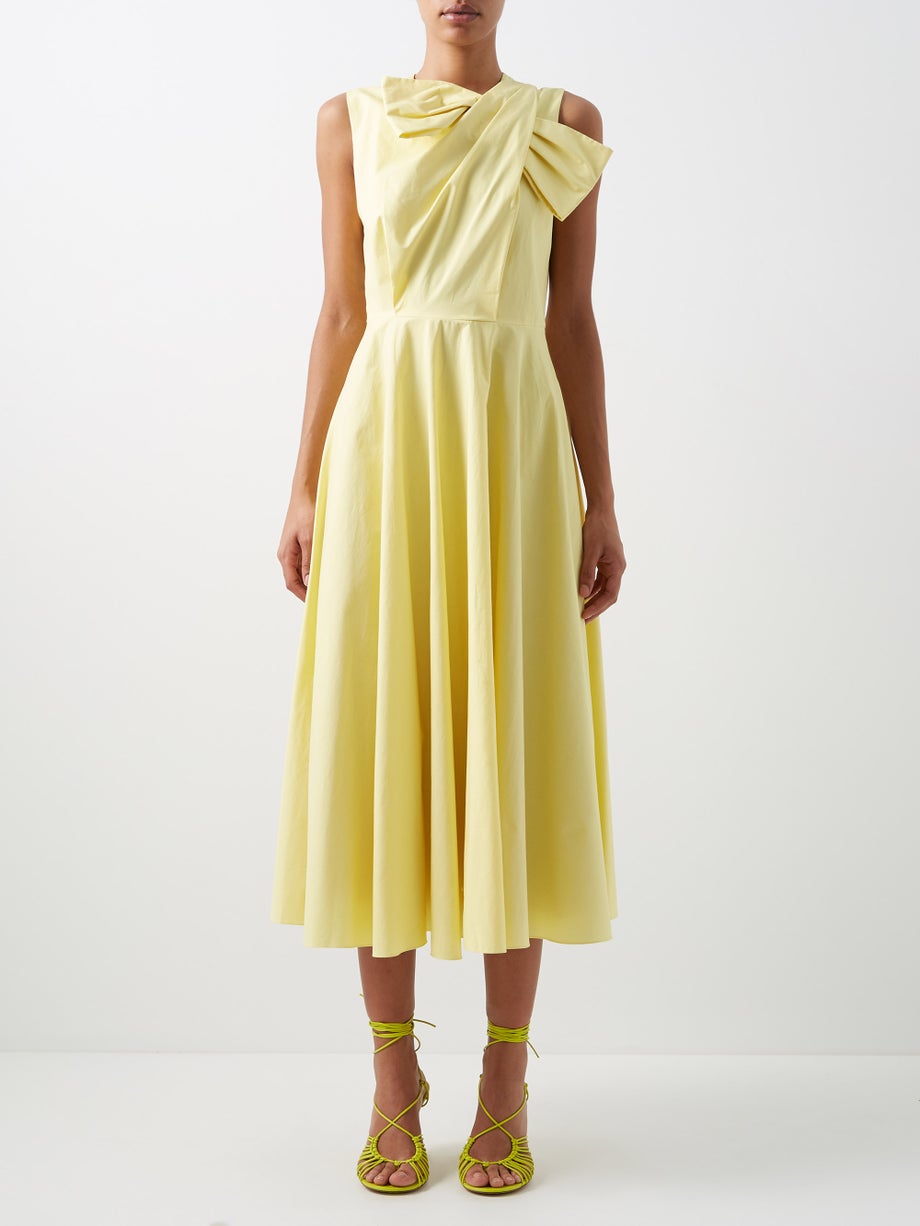 ROKSANDA
Brigitte dress in yellow
Click to buy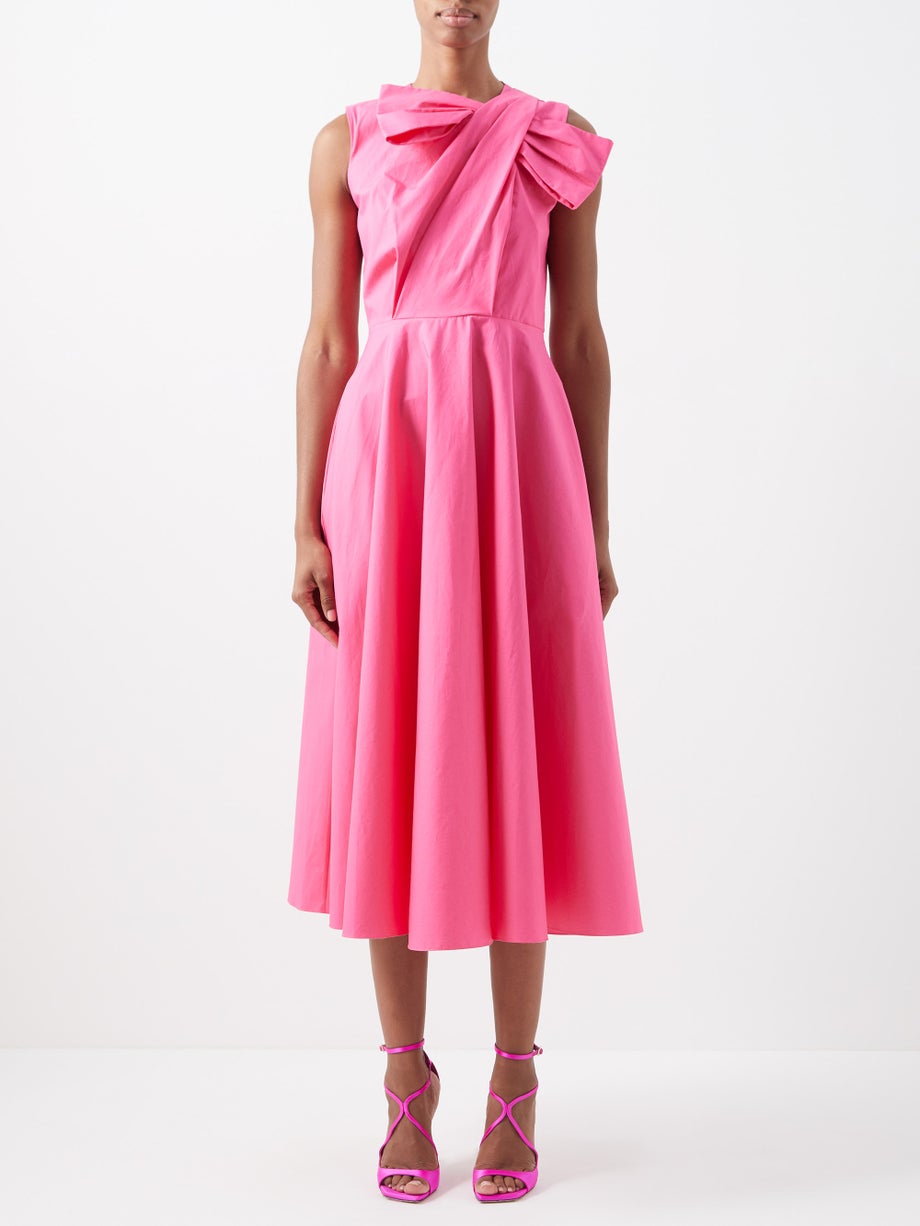 ROKSANDA
Brigitte dress in pink
Click to buy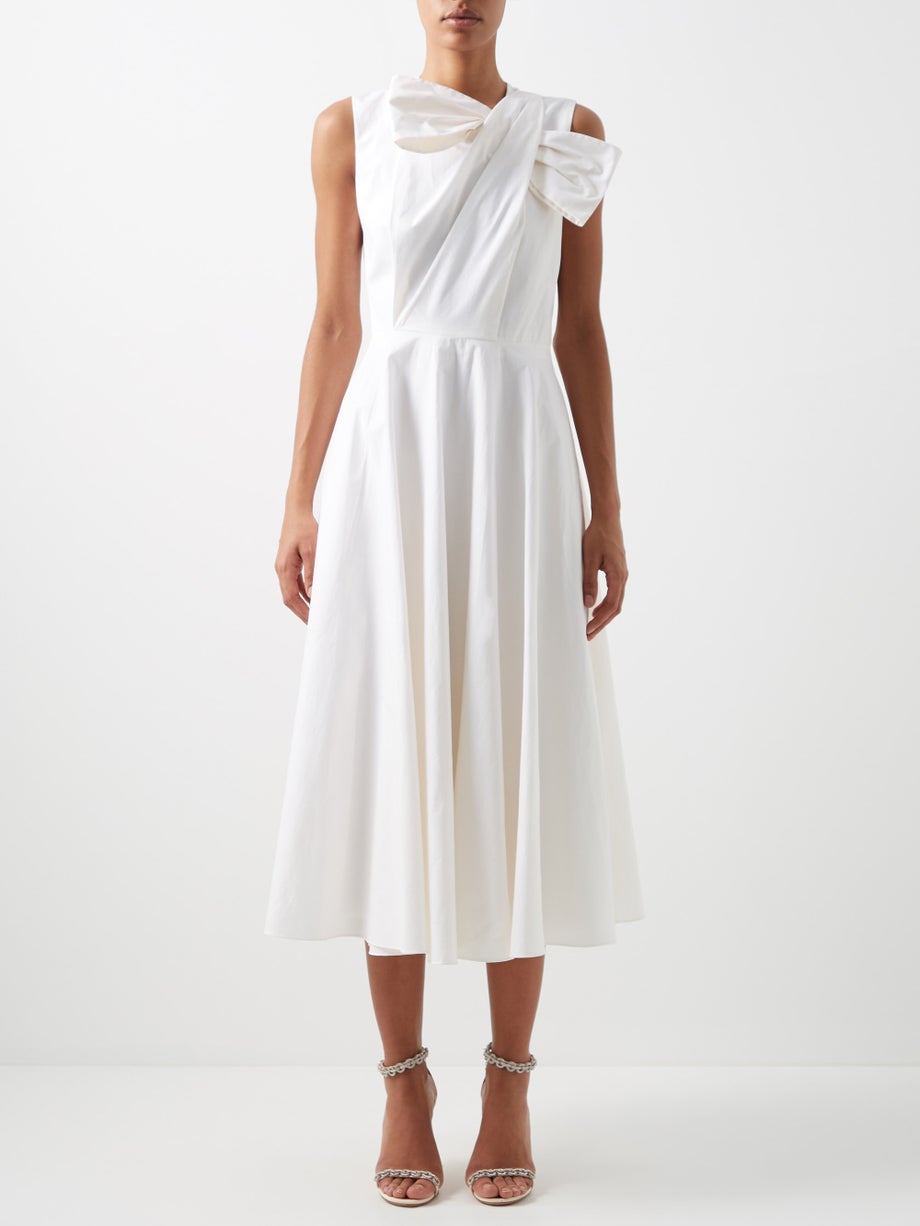 ROKSANDA
Brigitte dress in white
Click to buy