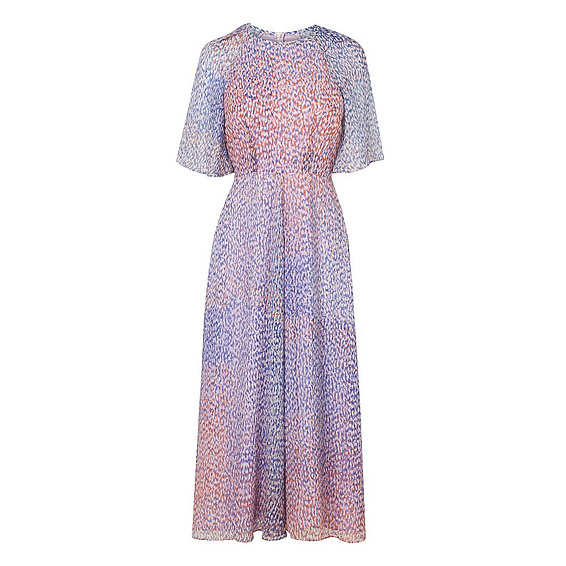 In 2015, the Duchess of Cambridge (Kate Middleton) attended an event at Berry Bros. & Rudd, a wine merchant in London.  She wore a purple chiffon dress from L.K. Bennett.  It was the Madison style.  Below, you can see a video of Kate walking out of Berry Bros. & Rudd wearing the dress:
About the L.K. Bennett Madison dress:
The L.K. Bennett Madison dress is made from purple silk chiffon.  The company described it as having a "loose, tiered silhouette for effortless style."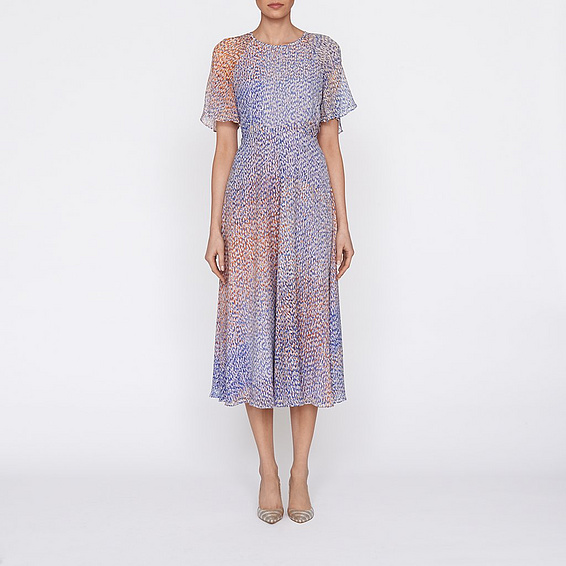 The dress retailed for £325 before it went on sale at £150 at L.K. Bennett's UK and International website. On the company's USA and Canada site, it sold for $525 and then $367.
Where to buy the dress today:
Sadly, the Madison dress is no longer available to buy in purple.  At the time of writing, there are several listed on eBay.