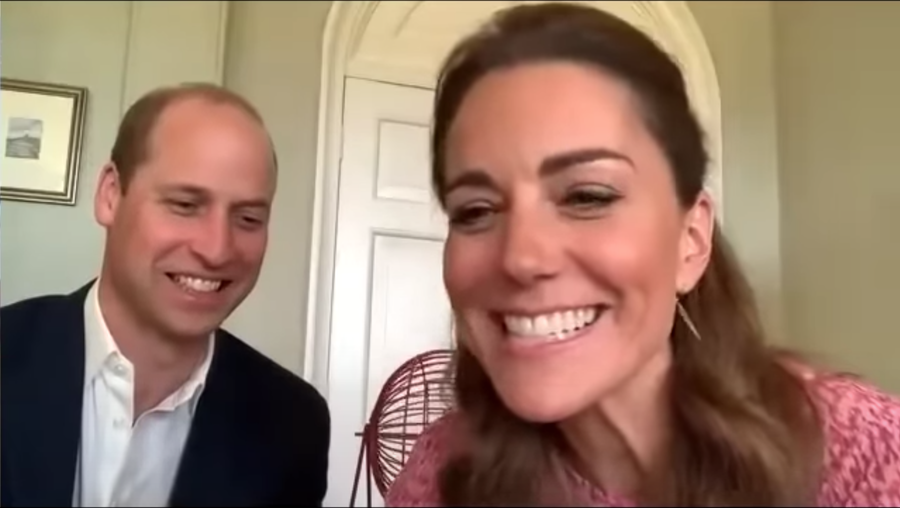 "Six and two, tickety boo" exclaims Kate in a new video released by Kensington Palace last night (21st May 2020).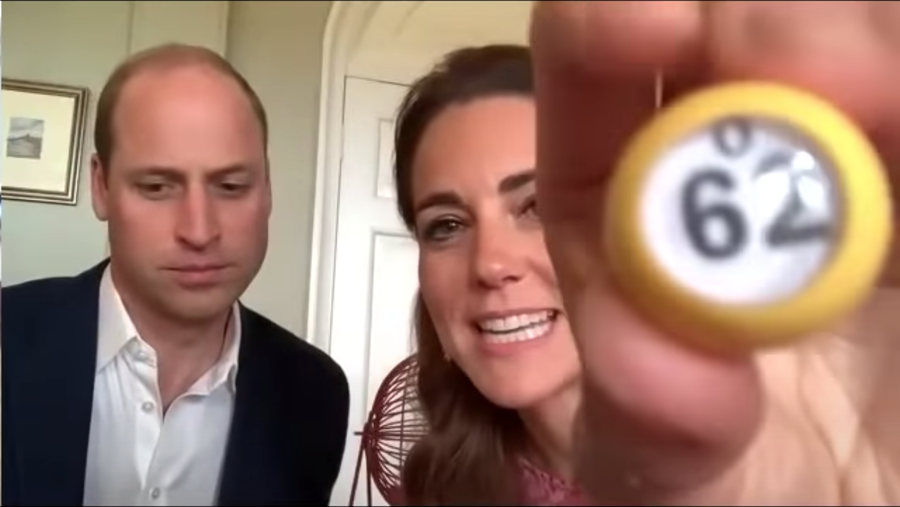 The Duchess uses 'Bingo Lingo' like a pro as she hosts a virtual game for residents at the Shire Hall Care Home in Cardiff, Wales. Watch below:
In the video, William and Kate can be seen in good spirits as they call the bingo numbers for residents.

The residents made quacking noises as William reached into the ball cage and pulled out the number two, known as 'One Little Duck'.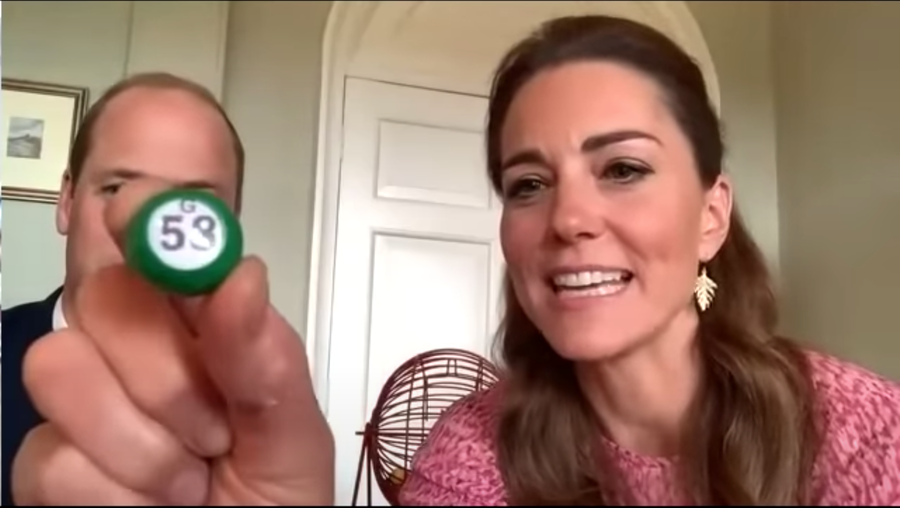 The couple were told they'd done a "very good" job by winner Jo who then joked that it "wasn't as good as it should've been".

The game took place after William and Kate thanked staff in the Welsh care home, and across the UK, after discussing the pressures of working during the coronavirus crisis.

The call to Shire Hall is just one in a series of calls made by William and Kate, who wish to show their support to care workers all around the country.

The Duke and Duchess of Cambridge thanked staff at @ShireHallCare in Cardiff, and care workers across the UK for their tireless efforts as they continue to look after the most vulnerable in our society — Kensington Palace
Kate's outfit:
The Duchess wore her raspberry pink L.K. Bennett Madison dress during the video call.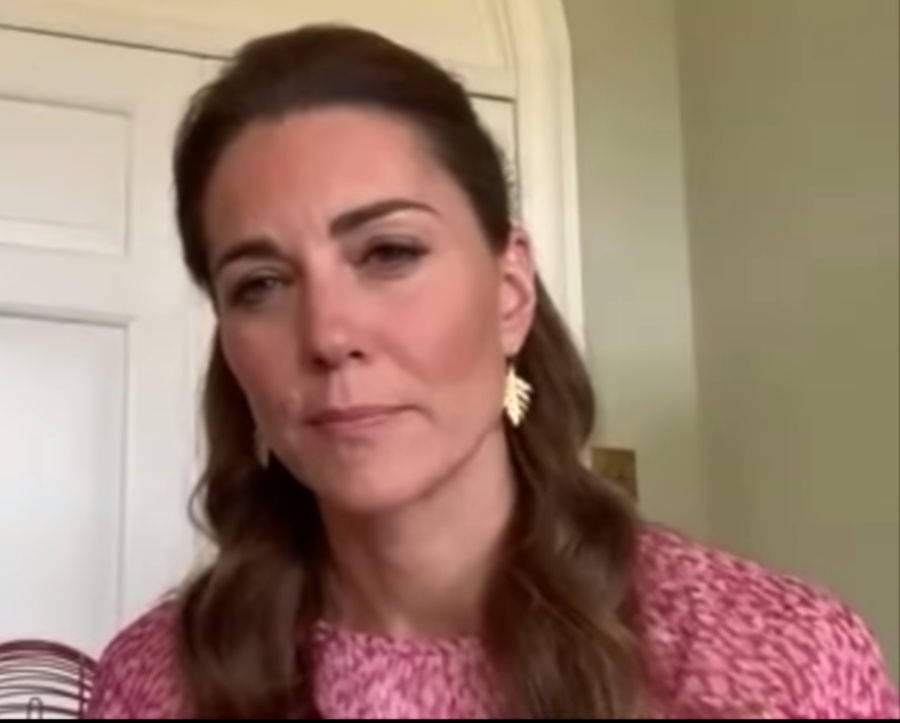 The piece is made from silk chiffon and features elbow-length loose-fitting sleeves, a round neckline and a mid-length skirt. Also shown below in lilac purple. Kate owns the dress in this colour too: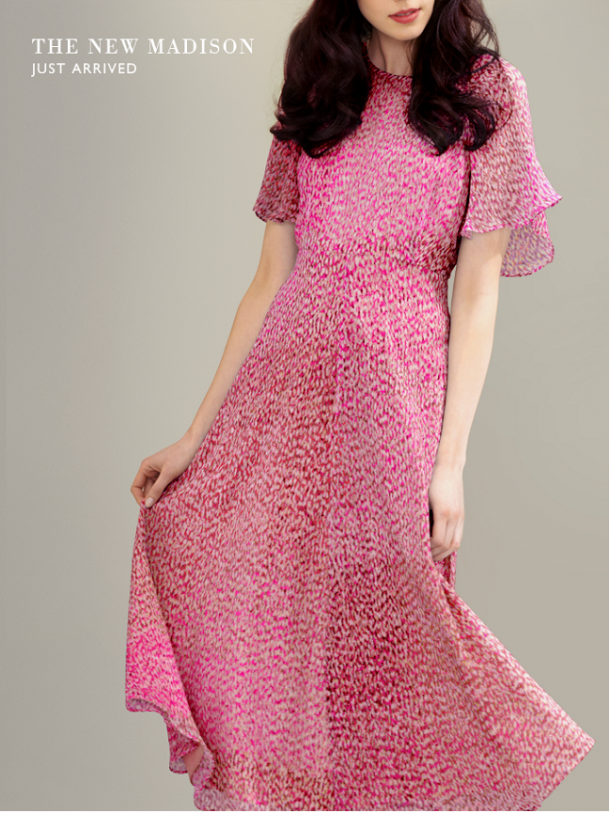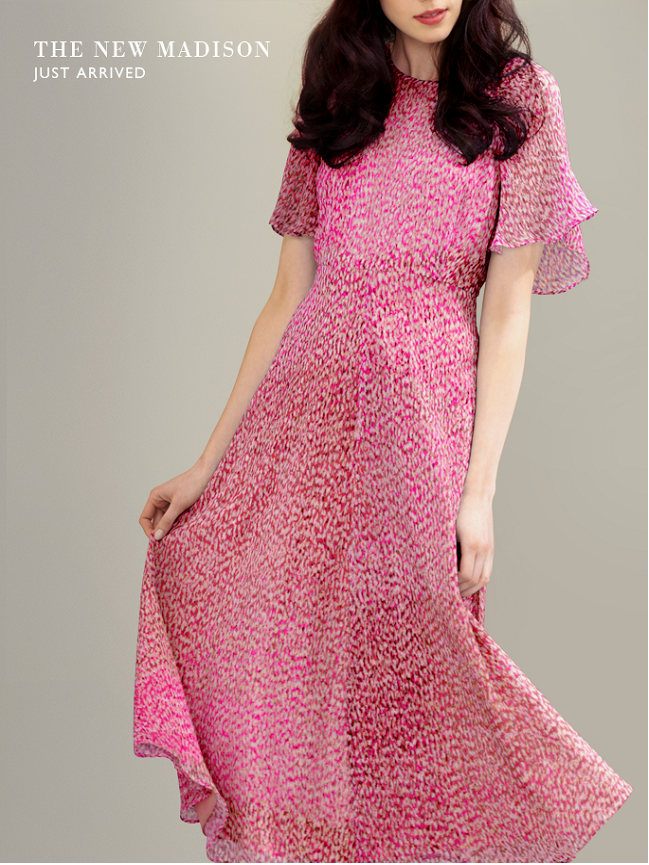 L.K. Bennett priced the dress at £325 before putting it on sale at £150 in the UK. (On the company's USA and Canada site, it cost $525 USD and then $367 in the sale.)
The floaty summer dress is from a past season. Kate wore the purple version in 2015. (I think L.K. Bennett released the pink version later, but I cannot remember when exactly.) We saw Kate wear it twice during the summer last year. First to a polo match in July and later, in a photo judging the entries for the CBBC Blue Peter Royal Garden Competition.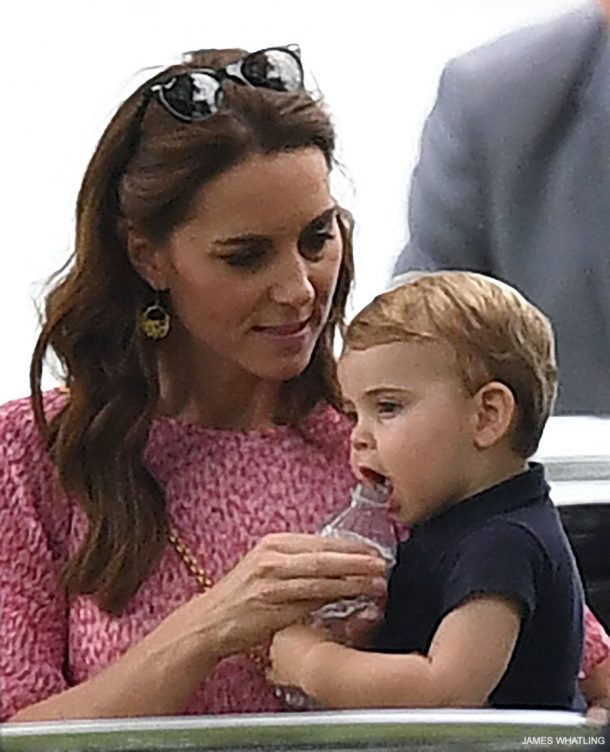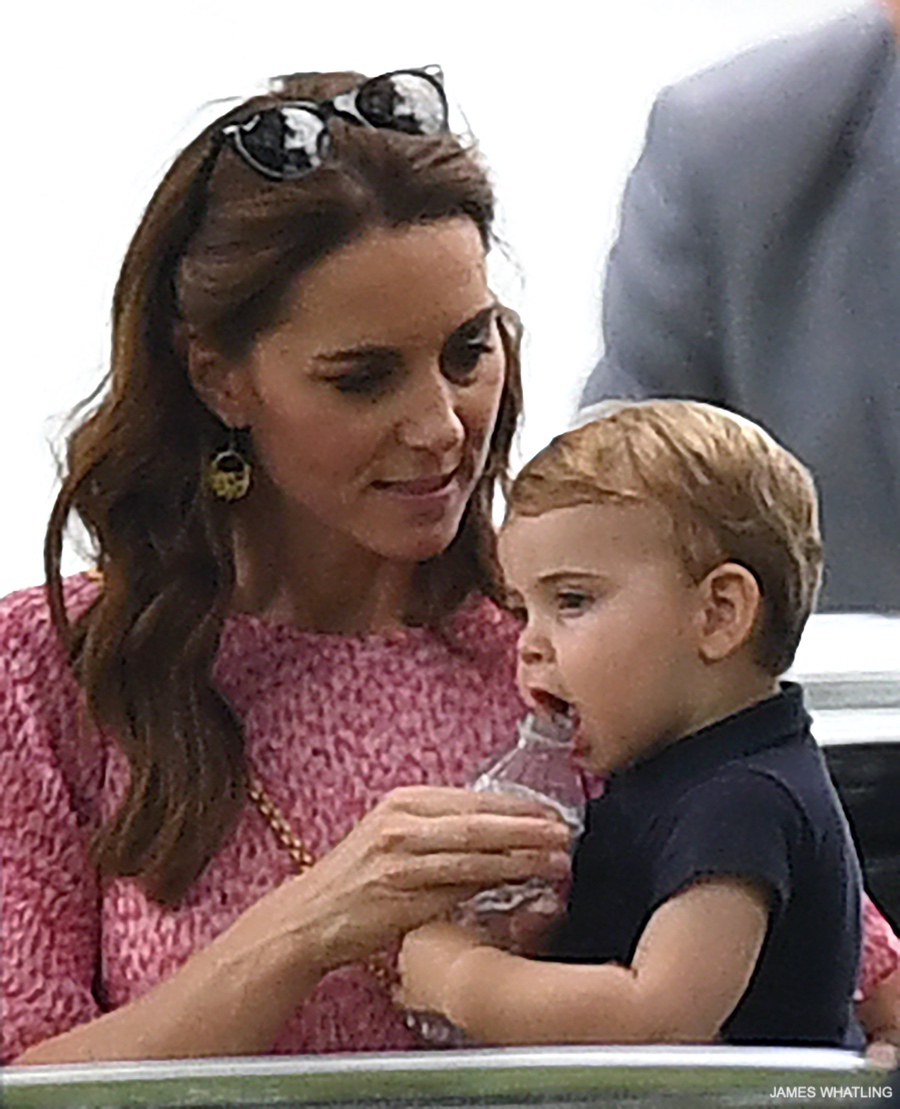 The Gainsbury dress in red multi is probably the best match from the current L.K. Bennett collection if you're looking for a similar piece. With its loose-fitting, flowy relaxed style and cheery colour, it's a good alternative. Click here to shop it.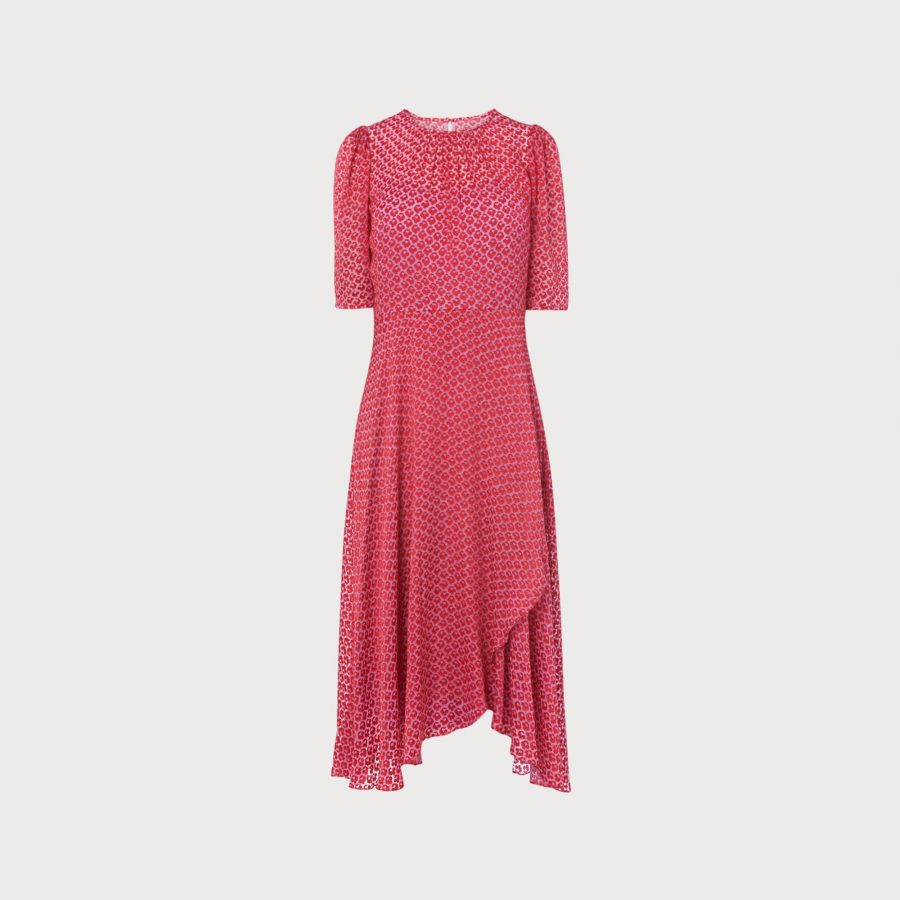 Kate's Catherine Zoraida Fern Drop earrings made a return. She's worn them during many of her video conversations since 'lockdown' began. (Pictured below in February).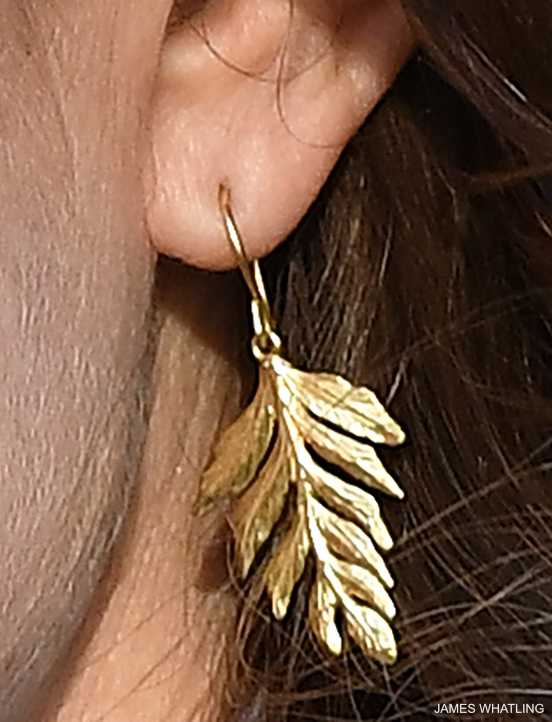 The earrings feature a 3cm gold fern leaf made from 18ct gold plated silver. They can be purchased for £164 (around $200 USD) at catherinezoraida.com.