Kate Middleton owns the Mulberry Small Darley bag in red croc print.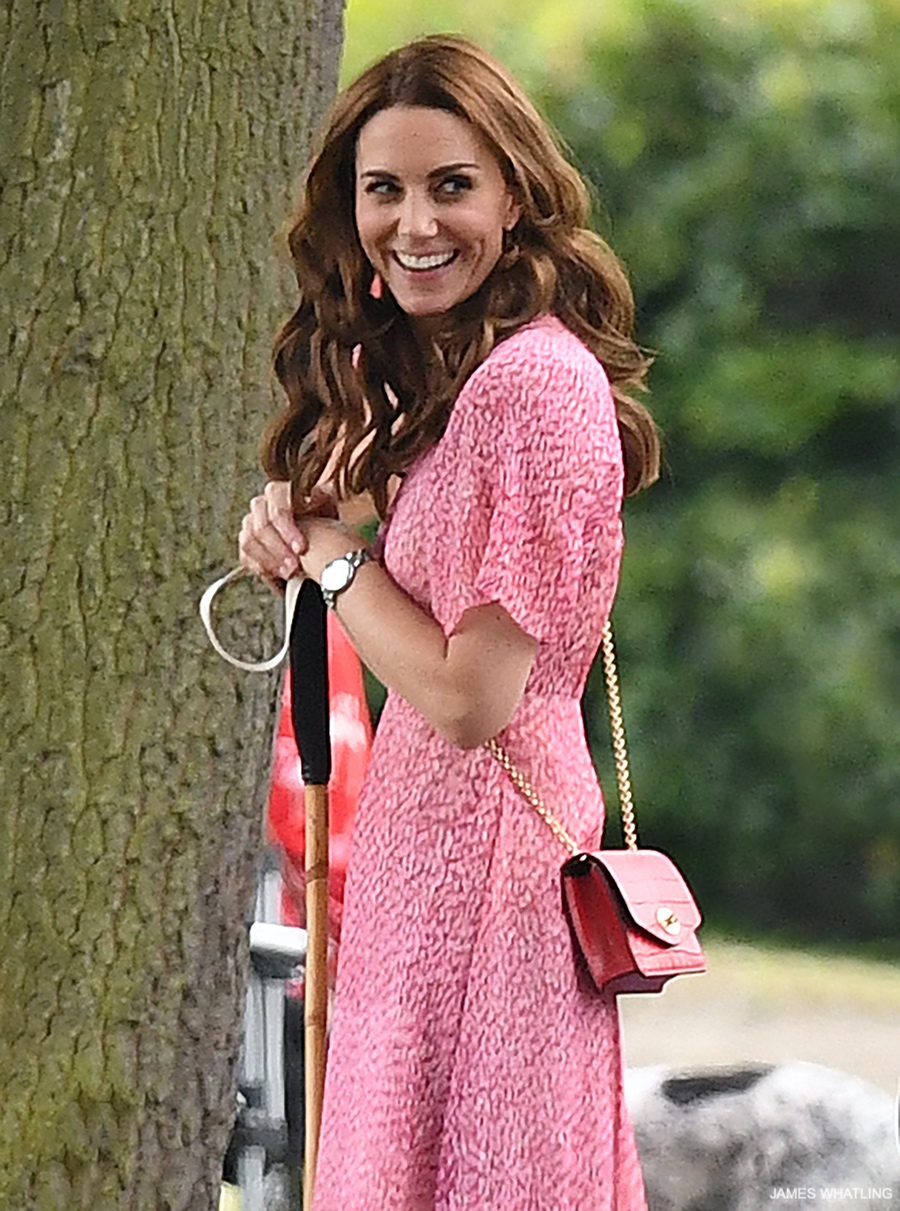 The Duchess has carried the bag twice in public to date. We first spotted her with it at a polo match in 2019. On that occasion, she used the small red bag's golden chain and wore it cross-body style.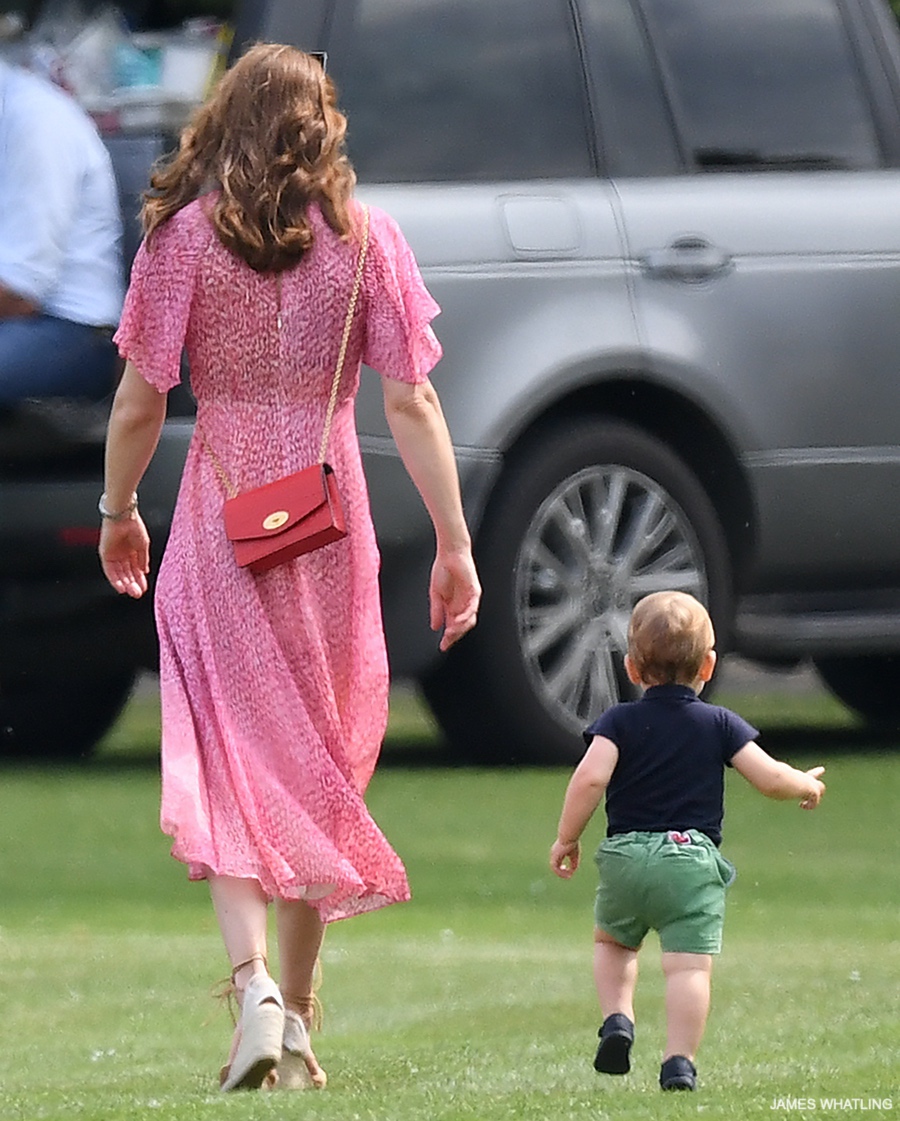 One year later, she carried the small red croc print bag during a day of engagements in South Wales.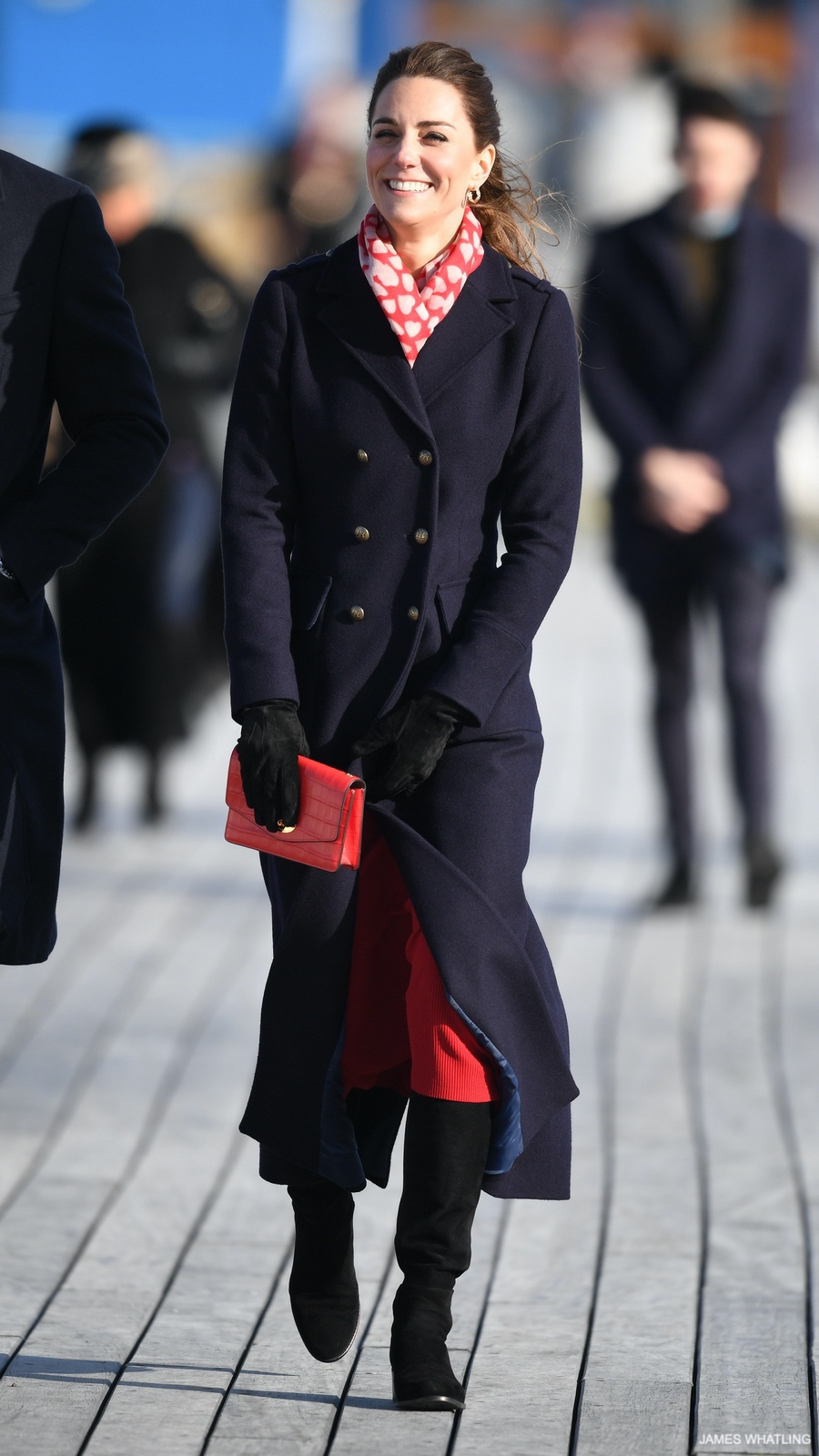 About the Mulberry Small Darley bag:
A favourite with influencers and it's easy to see why! The Small Darley is compact and cute. The bag's structured shape makes it versatile. It's formal enough for evenings, weddings and other special occasions but easily dressed down for weekend shopping trips and quick visits to family and friends.
The detachable chain also contributes to the bag's versatility. Wear it on the shoulder, across your body, or carry it in your hand—just as Kate did (see photos above).
The Small Darley bag features a fold-over front flap that's secured with Mulberry's iconic Postman's lock. It is lined with Nappa suede. The interior contains handy credit card slots, two slip pockets and a zipped pocket for coins—making it the perfect bag for travelling light.
Kate's bag is made from a croc print leather in a red shade called hibiscus.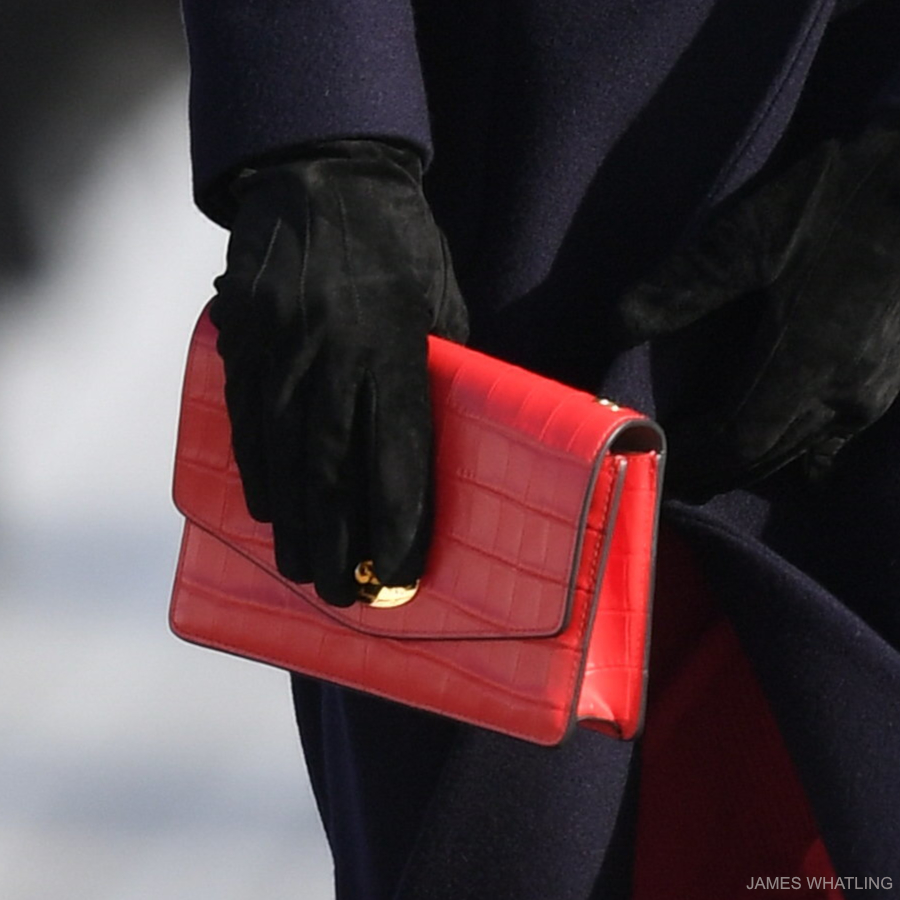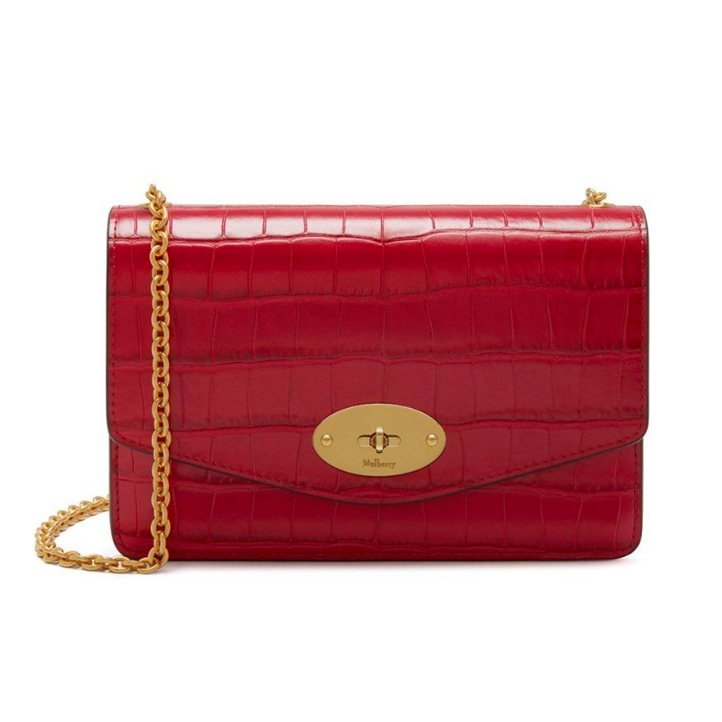 Where to buy Kate's Mulberry Darley bag:
There's good news and bad news. The good news is Mulberry still sell the Darley bag and it comes in 13 different colours (at the time of writing). The bad news? Not one of those colours is red.
Below, we share three of the current season Small Darley bags from Mulberry's current collection. Visit the company's website to browse the full range.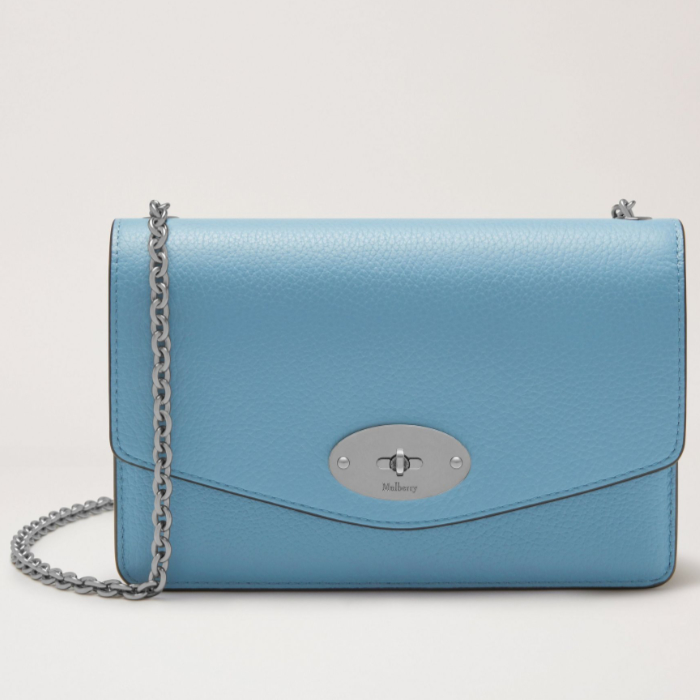 Mulberry Small Darley Bag in Pale Slate
Kate carries this bag in red croc! I love this versatile blue. I picture this bag over a floaty floral dress at a spring wedding, paired with cropped trousers and a blazer at dinner, or worn with a black wool coat in winter.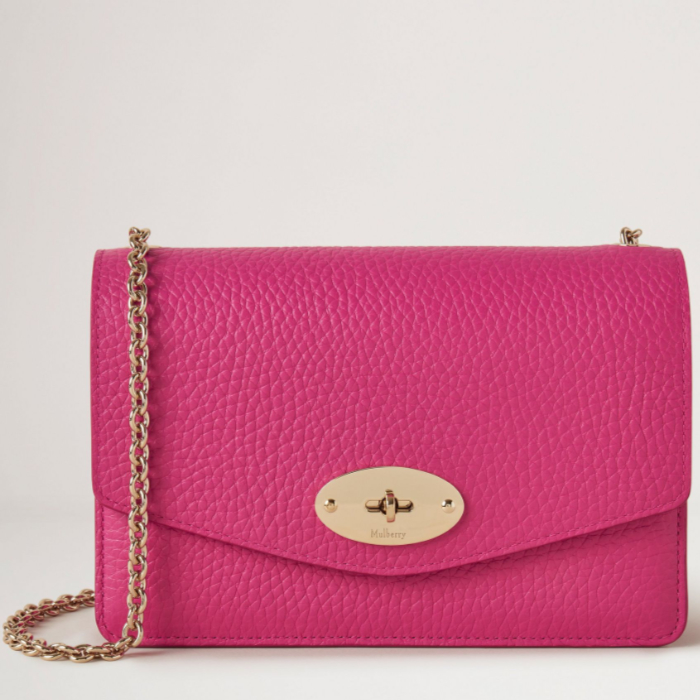 Mulberry Small Darley in Mulberry Pink
Kate carries this bag in red croc! This fun, eye-catching pink is right up my street. It'll add a punch colour to any outfit. I imagine it paired with black heels at night or neutral flats in the day.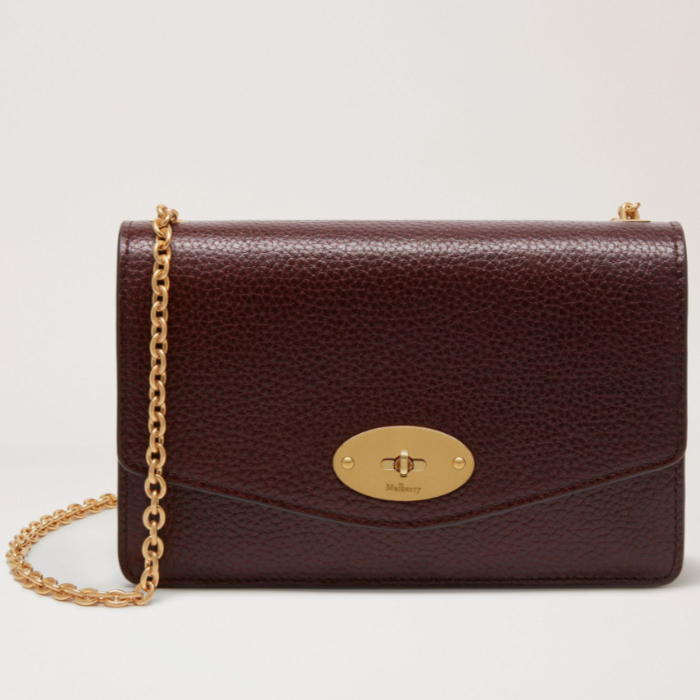 Mulberry Small Darley in Oxblood
Kate carries this bag in red croc! This rich oxblood is a sophisticated shade. A great choice if you're looking for something different to traditional black and tan.
Kate loves Mulberry bags!
Mulberry is one of Kate's most-worn designer brands, we've seen her carry TEN of their clutches and bags over the last decade. (Plus, I can think of one or two designs she carried in her non-royal days too.) During her time in the royal family, she's worn two dresses, four coats and a belt by Mulberry too.