When Kate visited Bhutan in 2016, she chose the wear the L.K. Bennett Floret court shoes with her Kira-inspired skirt (read all about that here).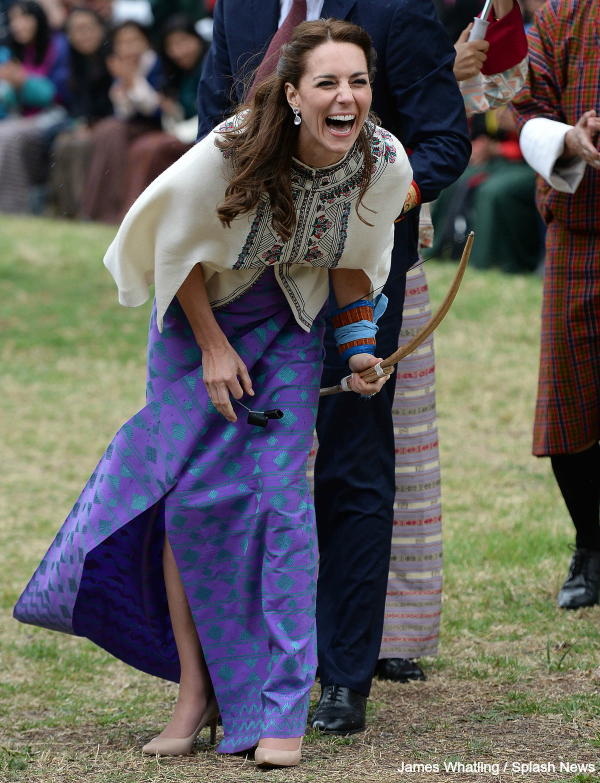 The Floret shoe is a lower-heeled version of the company's Fern shoe, which Kate owns in the exact same colour. Pictured below, Kate wearing the Fern shoes earlier in the tour: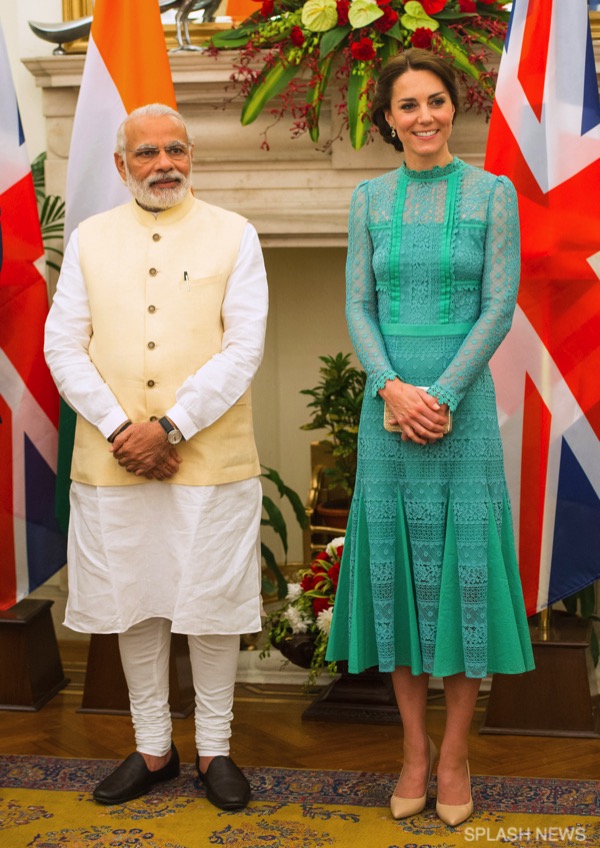 About the L.K. Bennett Floret pumps:
These court shoes feature an 85mm heel and a chic pointed-toe.
Here's how L.K. Bennett described the pumps on their website:
"Floret has a perennially chic silhouette … For the new season, this signature style is reimagined in timeless beige trench nappa leather – an ever-wearable version of your favourite court"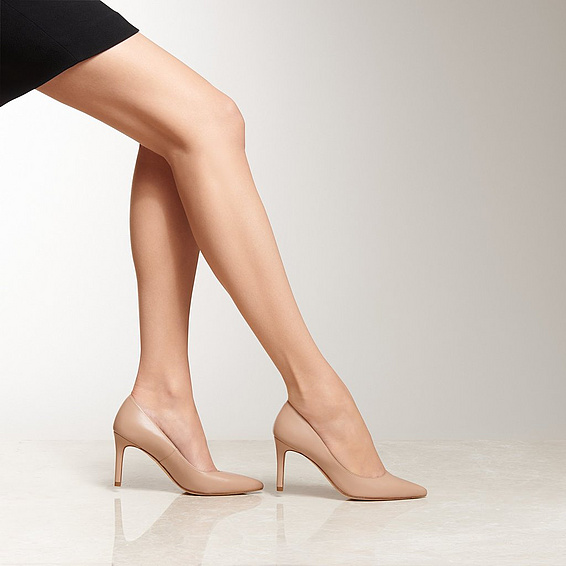 The 100% leather shoes are made in Spain. They're from L.K. Bennett's 2016 Spring and Summer range.
Where to buy Kate's shoes:
The L.K. Bennett Floret shoes can be purchased from: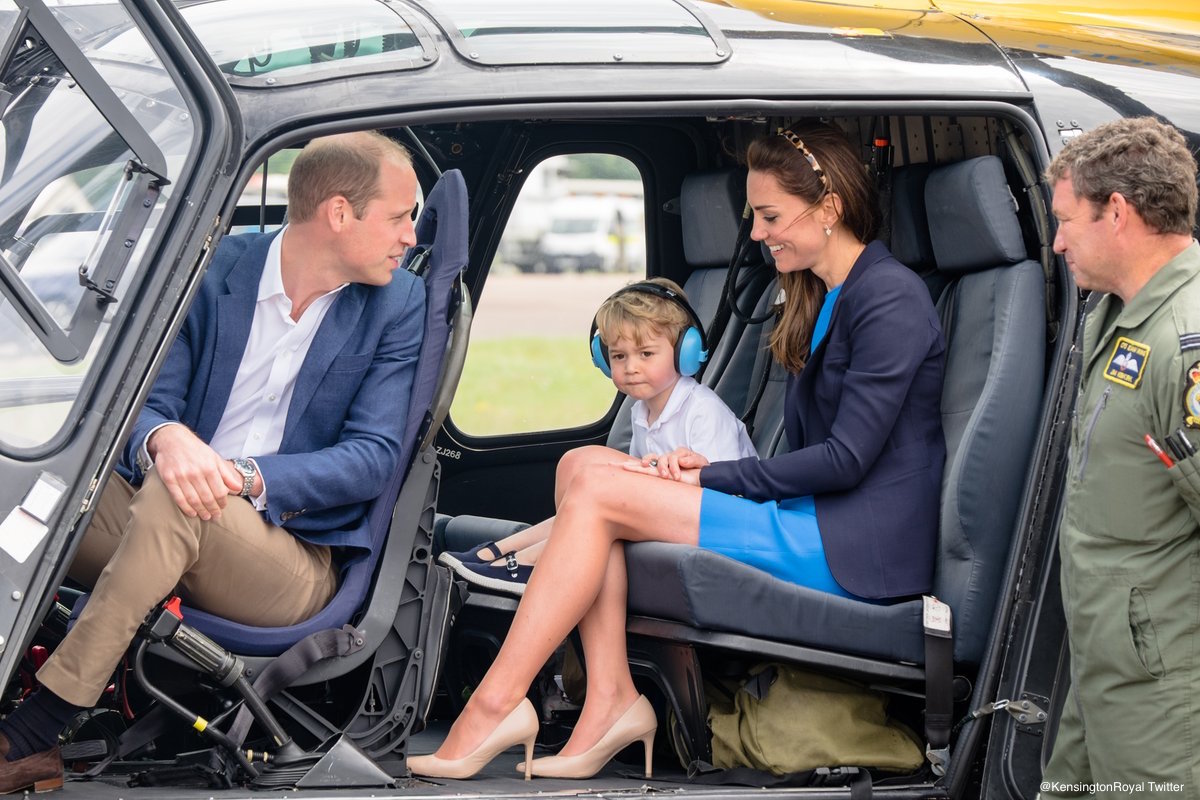 Kate Middleton wearing L.K. Bennett
The Duchess of Cambridge (commonly known by her maiden name, Kate Middleton) regularly turns to L.K. Bennett for clothing, shoes, and accessories. She owns a number of pieces from the British high-end high street shop.
Kate's worn the company's Agata shoes before:
She looked fantastic wearing the brand's Lasa dress in 2014: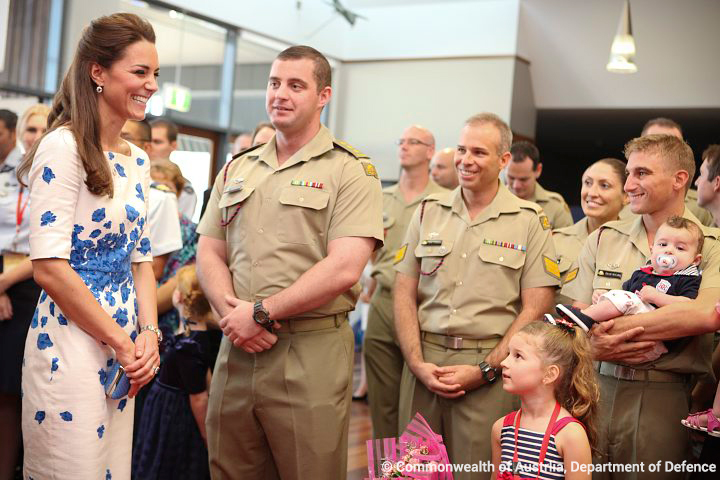 She's also worn the Ami coat on at least four occasions (public engagements):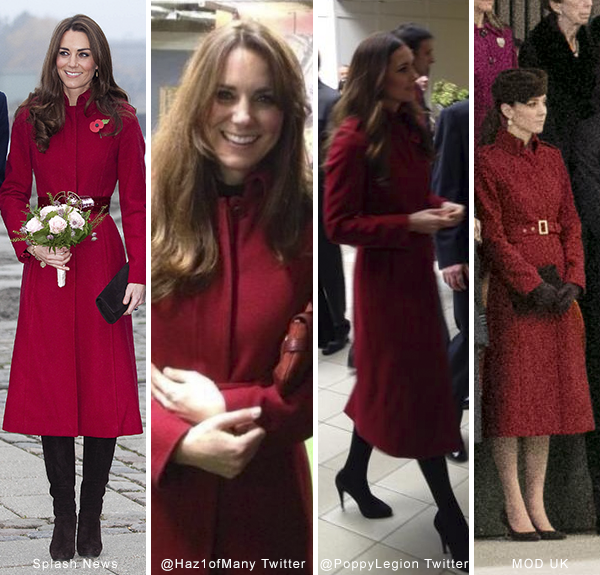 And of course, there's the famous Sledge pumps and Natalie clutch bag, both pictured on Kate below: