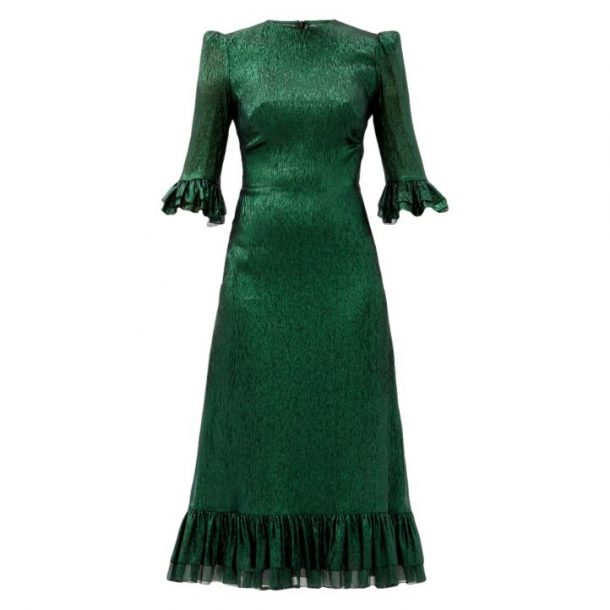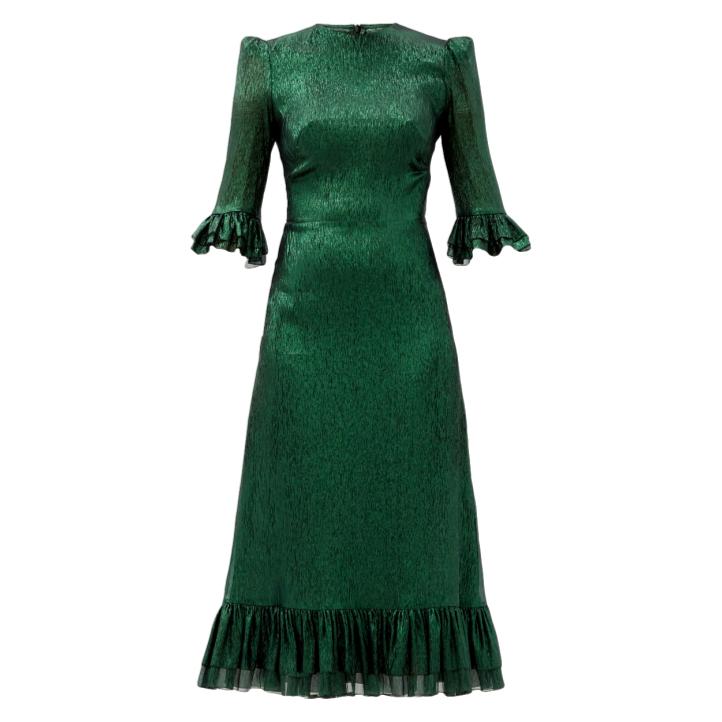 Kate Middleton owns this green dress by The Vampire's Wife. It is known as the 'Falconetti' dress.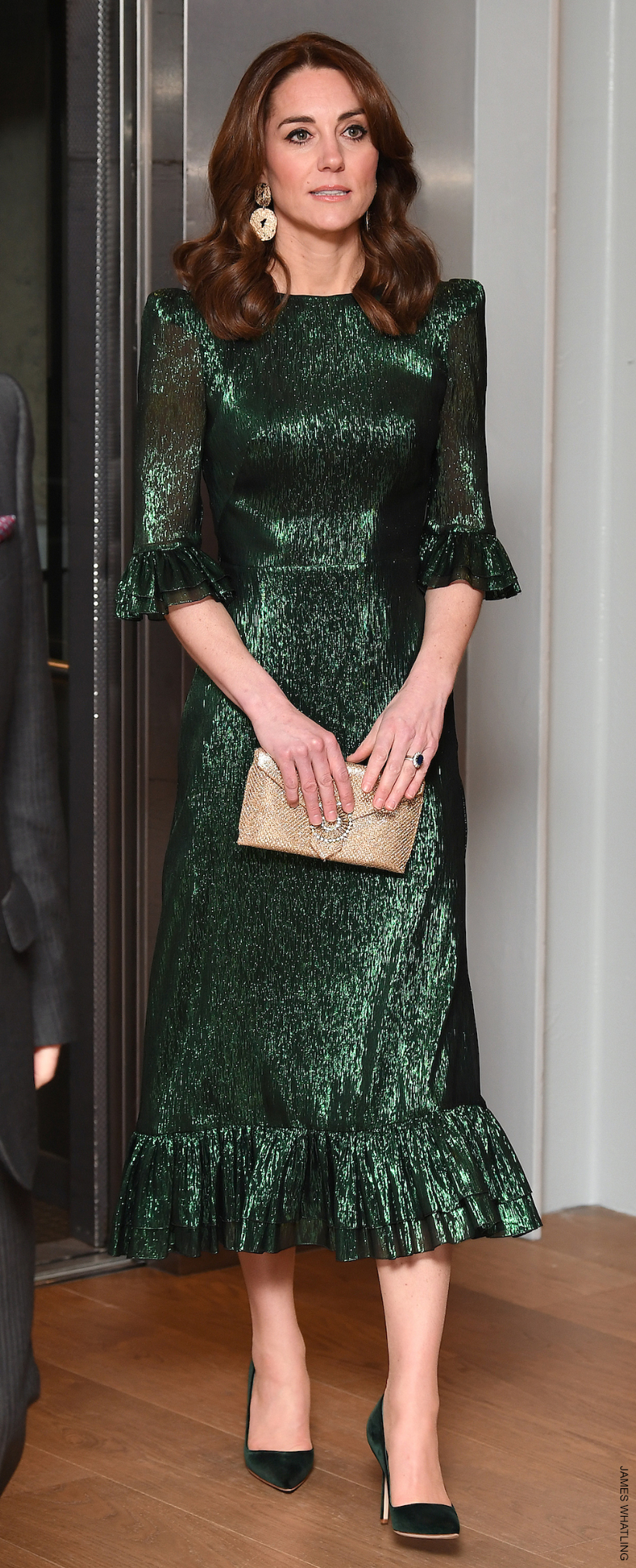 Kate first wore the emerald metallic midi dress to a reception during a visit to Ireland in March 2020. The event took place at the Guinness Storehouse's Gravity Bar and was hosted by the British Ambassador to Ireland.
Vogue magazine called it a "major moment in royal dressing." They said "Kate looked demure-yet-directional. Dare we say, fashion."
Kate can be seen wearing the green dress in an official portrait painted by Jamie Coreth, which the Duke and Duchess viewed at the Fitzwilliam Museum in Cambridge on the 23rd of June 2022.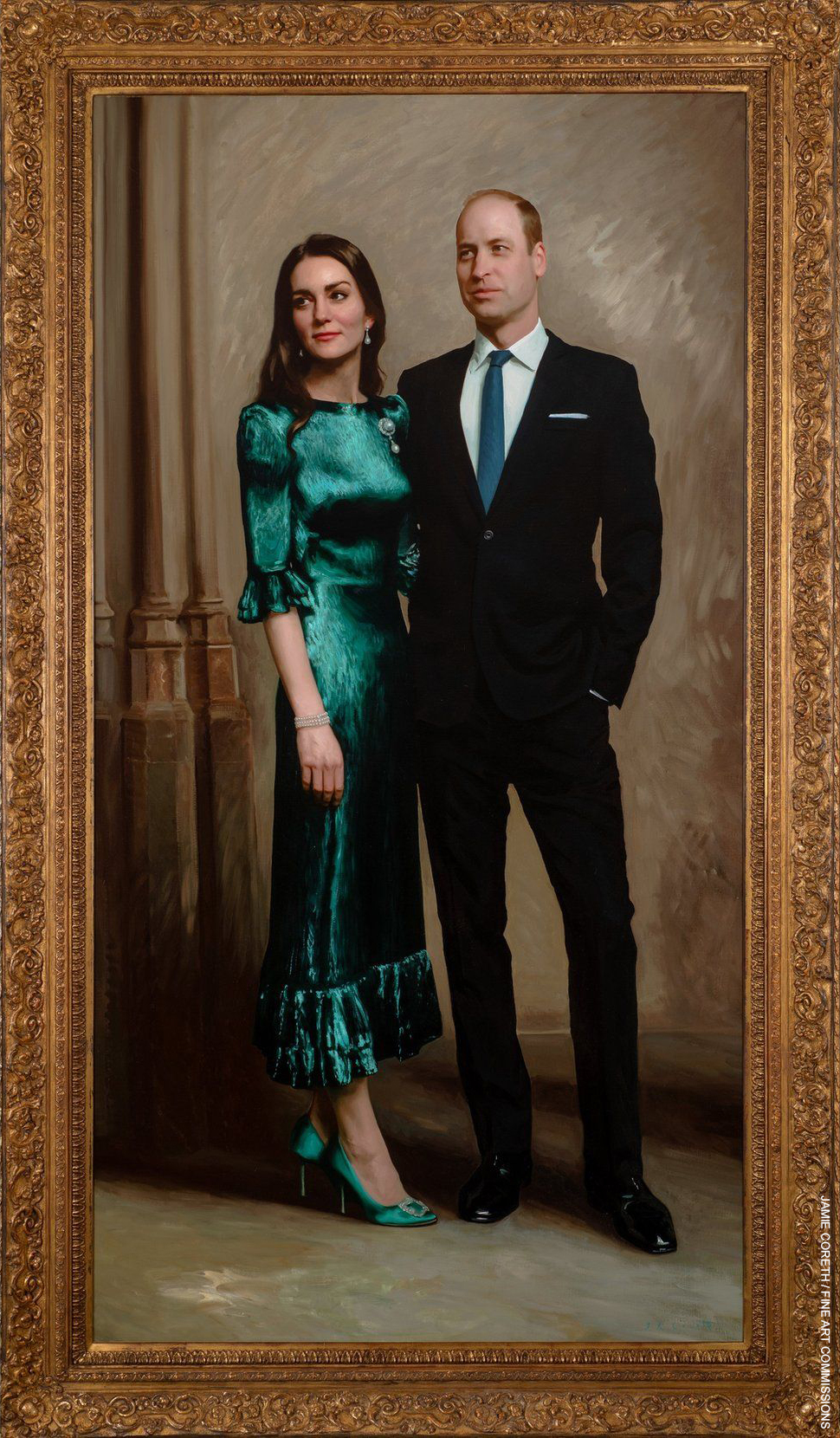 About the green dress:
Kate had to know she'd turn heads in this shimmering dress. It was unlike anything we'd seen her wear before. The green colour was perfect for a visit to the Emerald Isle!
The Vampire's Wife say the dress draws inspiration from the early 20th-century Gibson Girl silhouette, which echoes the label's retro aesthetic.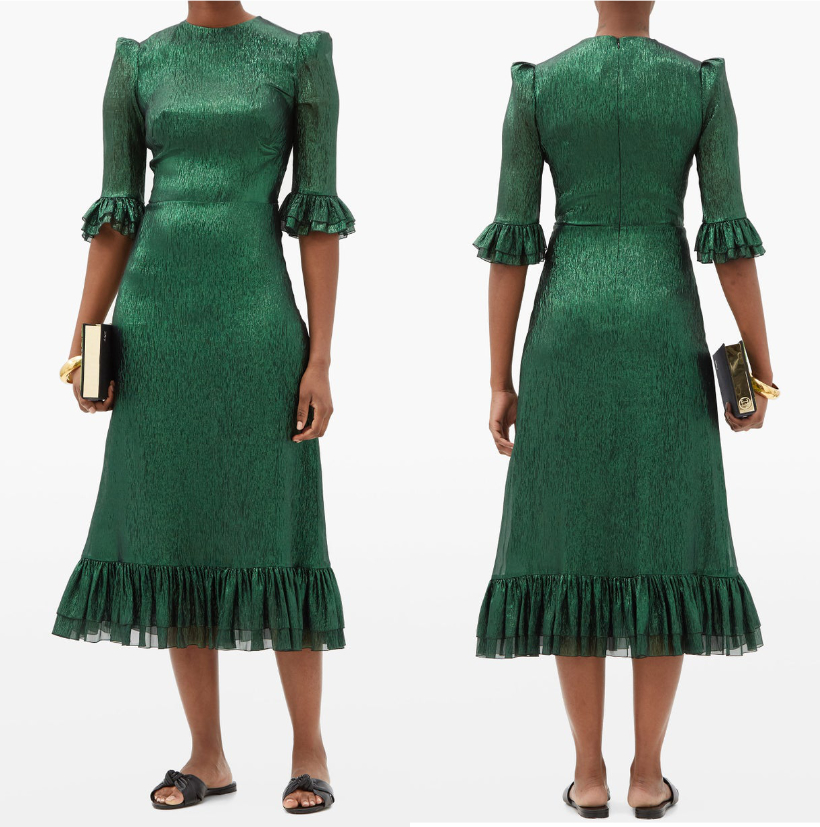 It features a fitted bodice with puffed sleeves, shoulders enhanced with shoulder pads and is finished with ruffles at the hem. The dress's elbow-length sleeves also feature the same ruffle detailing.
The dress is crafted from a silk-blend chiffon fabric.
Where can I buy the dress?
It looks like The Vampire's Wife have reissued the dress. You can still purchase it from Matches Fashion. See the box below for details: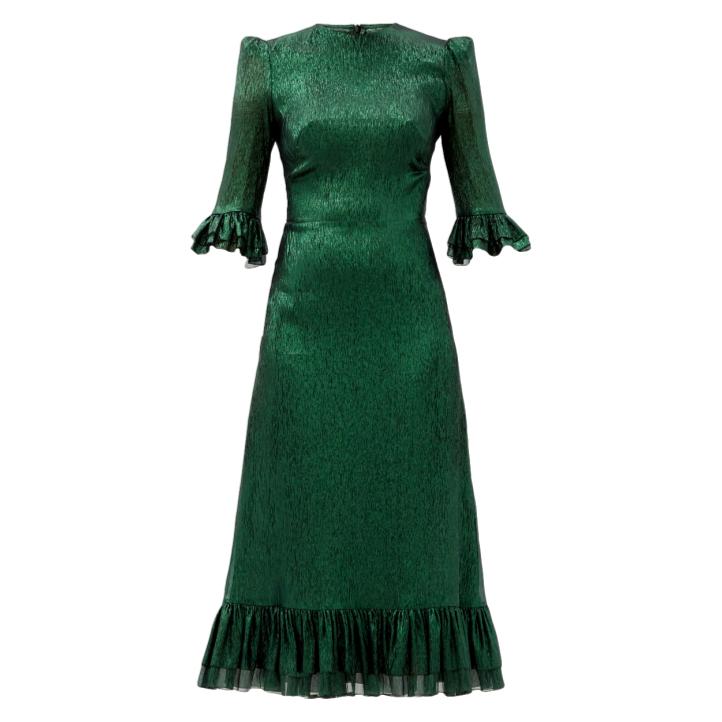 The Vampire's Wife Falconetti Ruffled Metallic Silk-Blend Dress in Emerald Green
Exact match! Attending a swanky soiree soon? Steal Kate's style with this beautiful evening dress by The Vampire's Wife. Vogue say the label is "much loved by the fashion press" and say the Falconetti dress "flatters everyone who has been photographed wearing it" (it has legions of famous fans including Princess Beatrice, Keira Knightly, Kate Moss and Tilda Swinton.)
Has Kate worn any other designs by The Vampire's Wife?
Yes, in March 2022, Kate wore a floor-length magenta pink dress by The Vampire's Wife during a reception in Belize. The gown was made from a similar shimmering fabric. It's The Light Sleeper Dress in Ruby.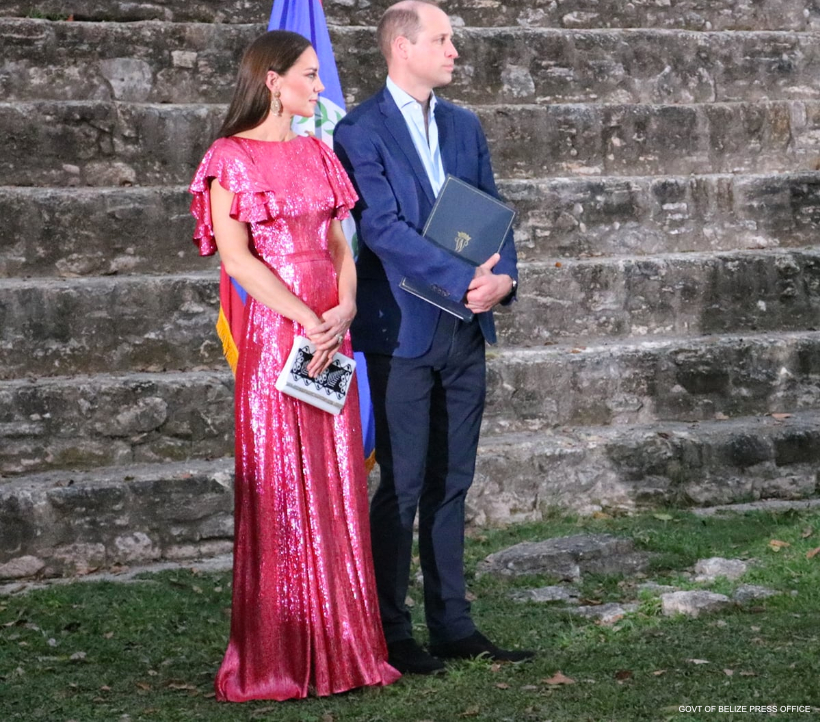 The dress is available to buy on The Vampire's Wife's website.