Kate Middleton wears the Castañer Carina Wedge Espadrilles in Toasted Brown (Tostado).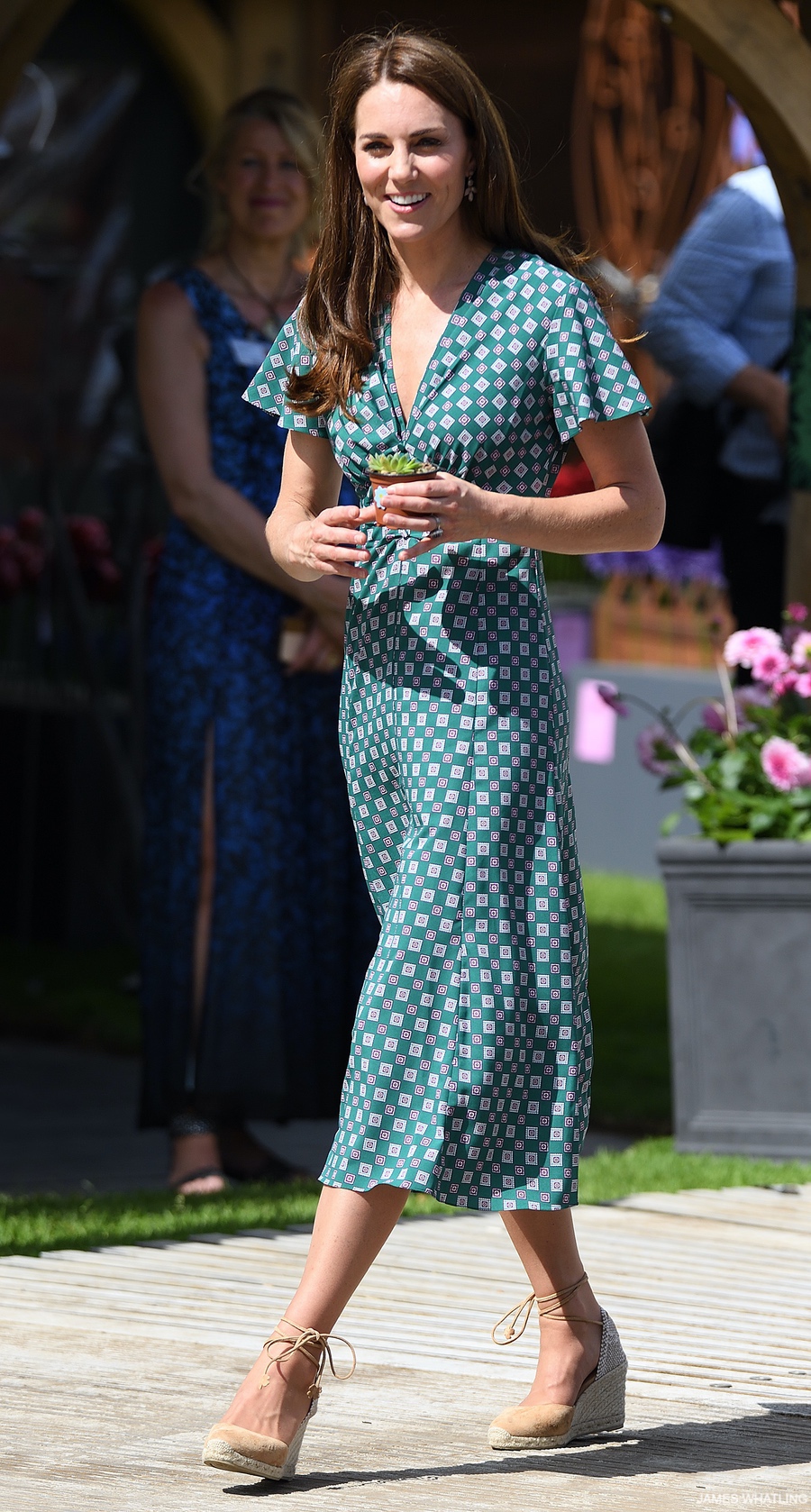 The Princess debuted the espadrille wedges in 2019. She's worn them on ten public engagements to date.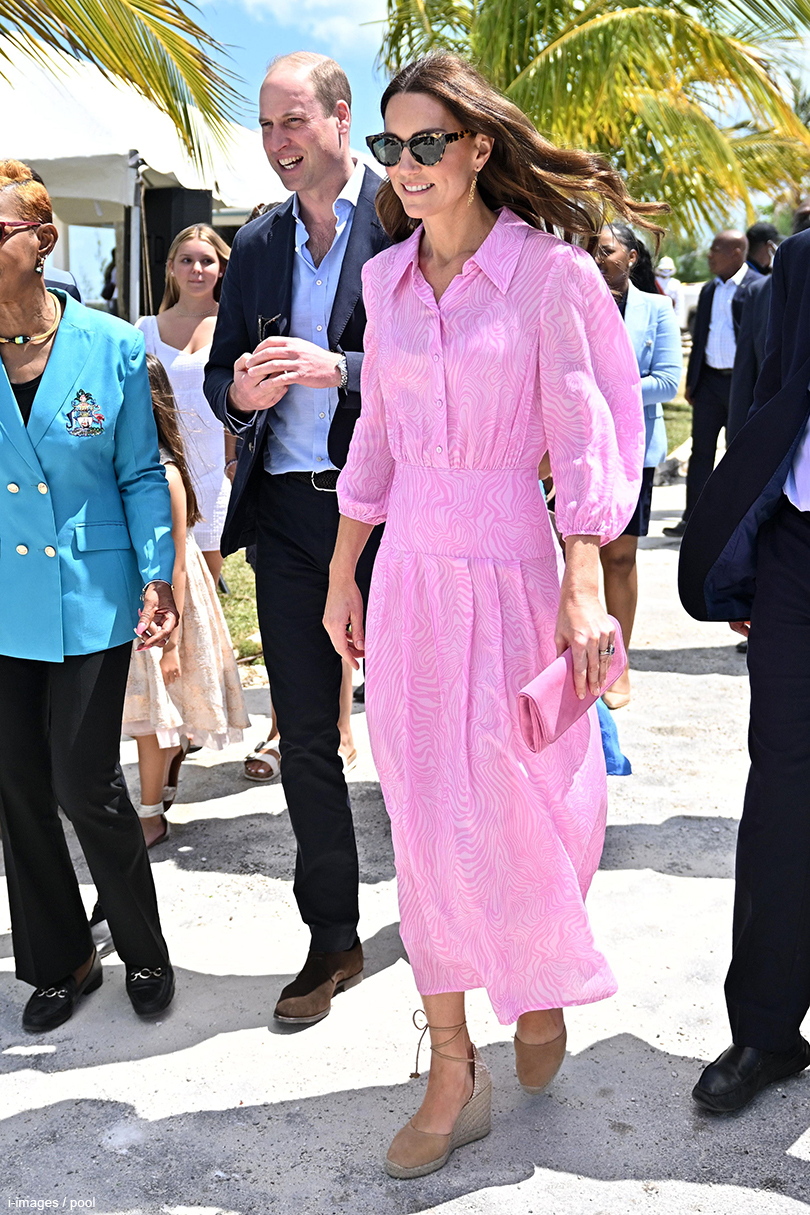 She most recently chose the wedges for an engagement on the 22nd of May 2023, for an engagement with schoolchildren at the Chelsea Flower Show.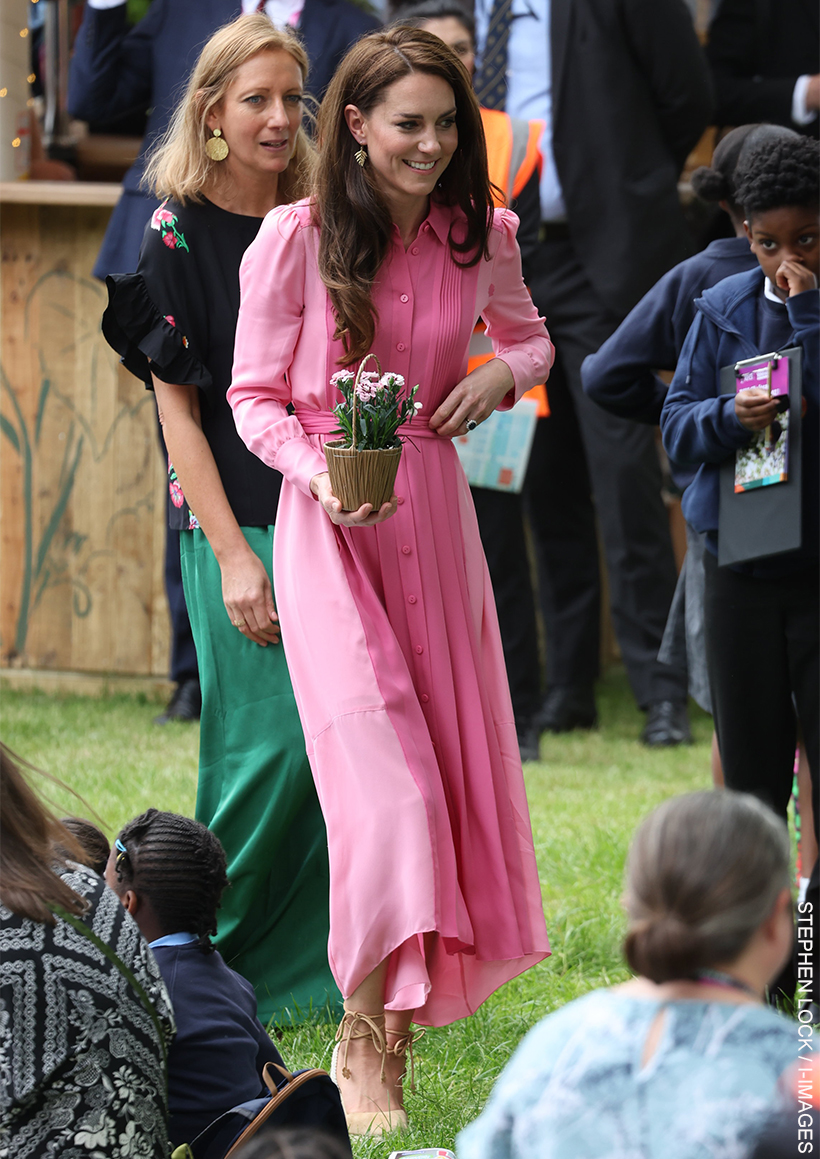 About Kate's Castañer Carina Espadrilles:
These chic espadrille wedges feature thin straps that crisscross at the ankle and a high wedged heel made from jute. The shoes are part of Castañer's Icon collection. 
Buying Kate's espadrille wedges:
Do you want to buy Kate Middleton's Castañer espadrilles? Find them at the following retailers:
How does Kate style her Castañer espadrille wedges?
Kate often wears the wedges with a midi or maxi length dress for a stylish summer look.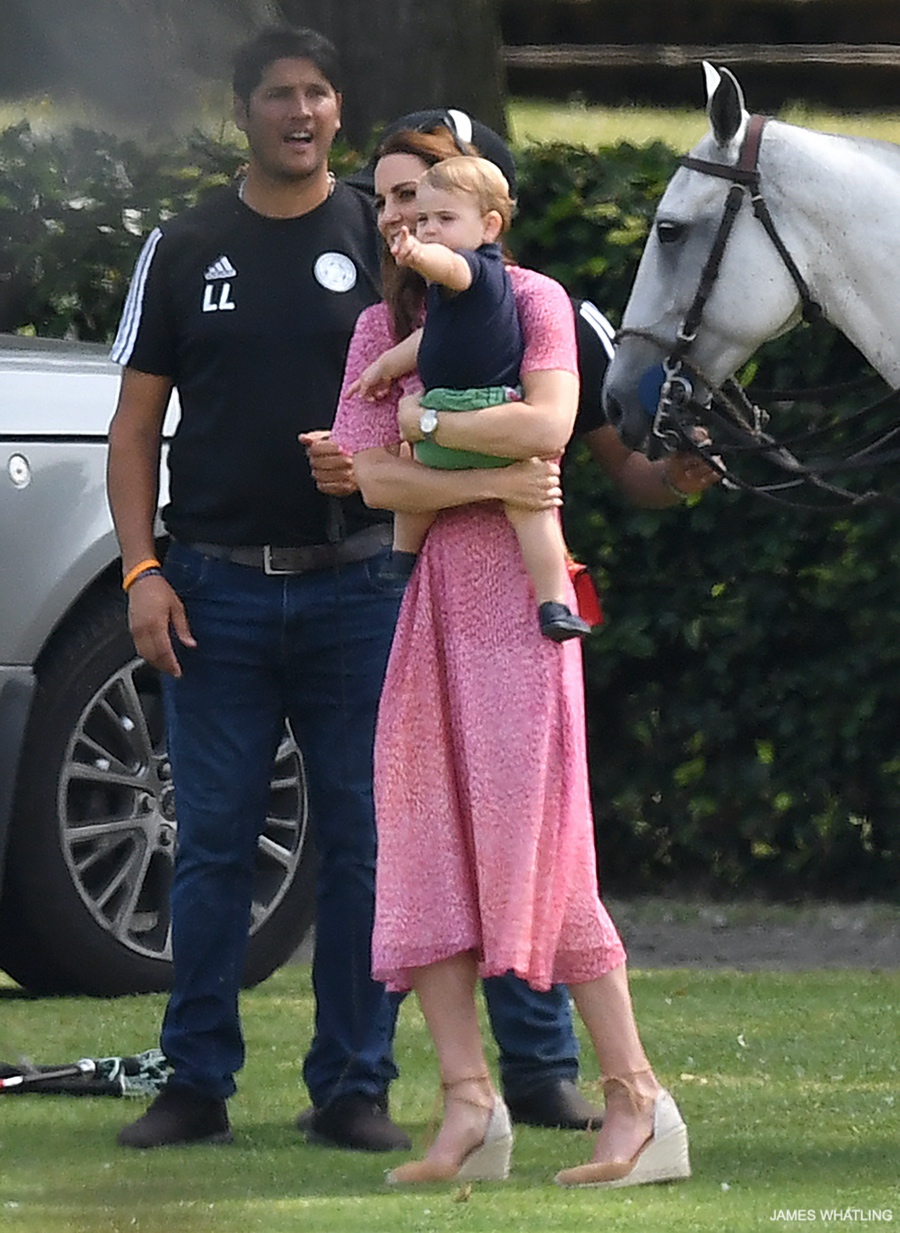 About Castañer:
Castañer's heritage can be traced back to the 1700s when Rafael Castañer, the family's first espadrille maker, was born. Almost two hundred years later, Luis Castañer and his cousin Tomàs Serra founded the brand's first workshop.
In the 1930s, Spain's government nationalised the company because espadrilles were regarded as a product of military interest! Soldiers were sent to war wearing "seven-ribbon espadrilles" — at that point famous for their blend of durability and comfort.
In the 1960s, the business transferred to Lorenzo Castañer and his wife Isabel, who refocused the business. The pair decided to play with the shape of the espadrilles and add a bit of colour. The pair sought new clients from the world of fashion.
It was at a trade fair in the 1970s that Yves Saint Laurent spotted the espadrilles. He'd spent months looking for a company to make wedged espadrilles. The two companies collaborated and Castañer grew in prominence.
Today, the brand continues to hold a privileged position in the fashion world as the official espadrille maker for fashion labels including Chanel, Tom Ford and Hèrmes, among others.
Castañer now has shops around the world, including Spain, France, Italy, Greece and Singapore.
(Source).
Castañer's signature wedge dates back to the early '70, when Lorenzo and his wife Isabel created the first ever pair for Yves Saint Laurent – they've remained an iconic summer style ever since. Handmade in Spain from velvety suede, some recycled cotton for the canvas at the heel and natural jute rope, this camel 'Carina' version fastens with slender ties that wrap elegantly around your ankle.

Net-A-Porter
What espadrilles does Kate Middleton wear?
The Princess wears the Castañer Carina Wedge Espadrilles in toasted brown.