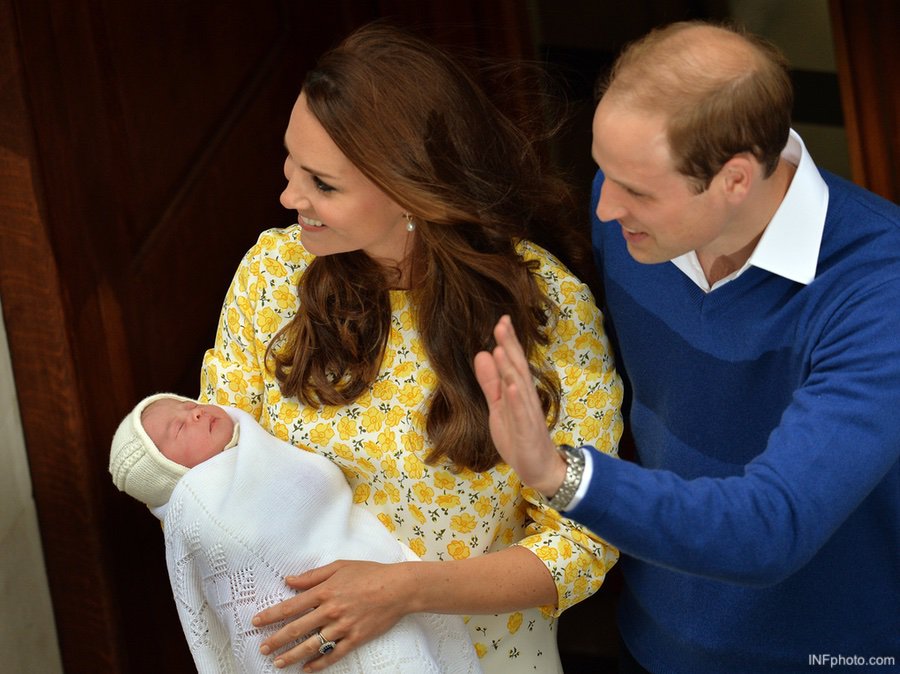 On 2nd May 2015, William and Kate welcomed a new arrival into their family: a baby girl.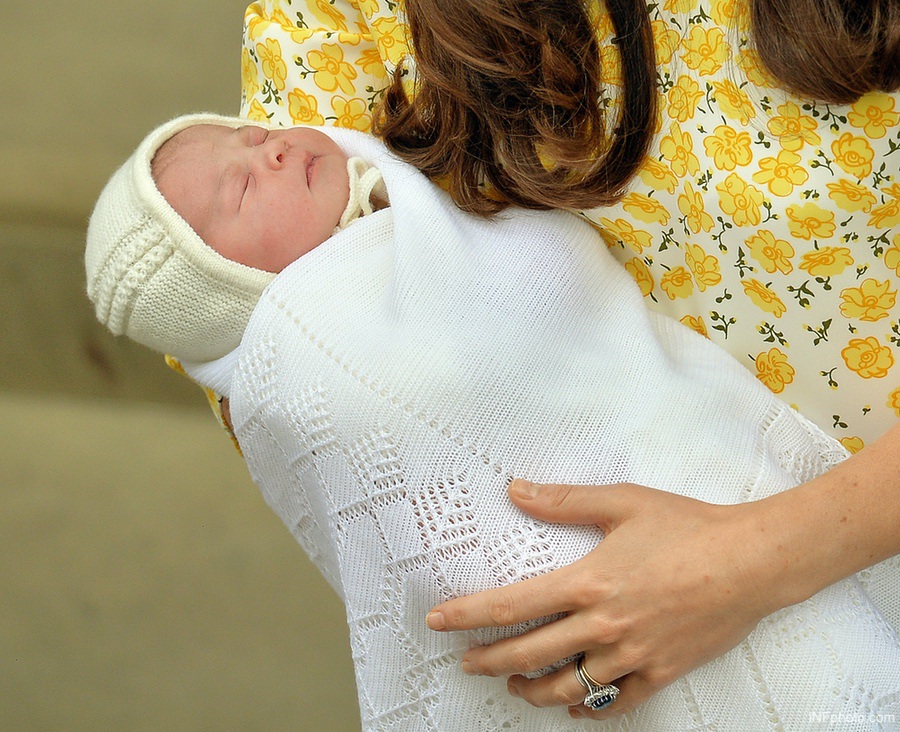 The little girl was born at 8.34am London time. She weighed 8lb 3oz. A few days later, the Royal couple confirmed her name: Princess Charlotte Elizabeth Diana of Cambridge.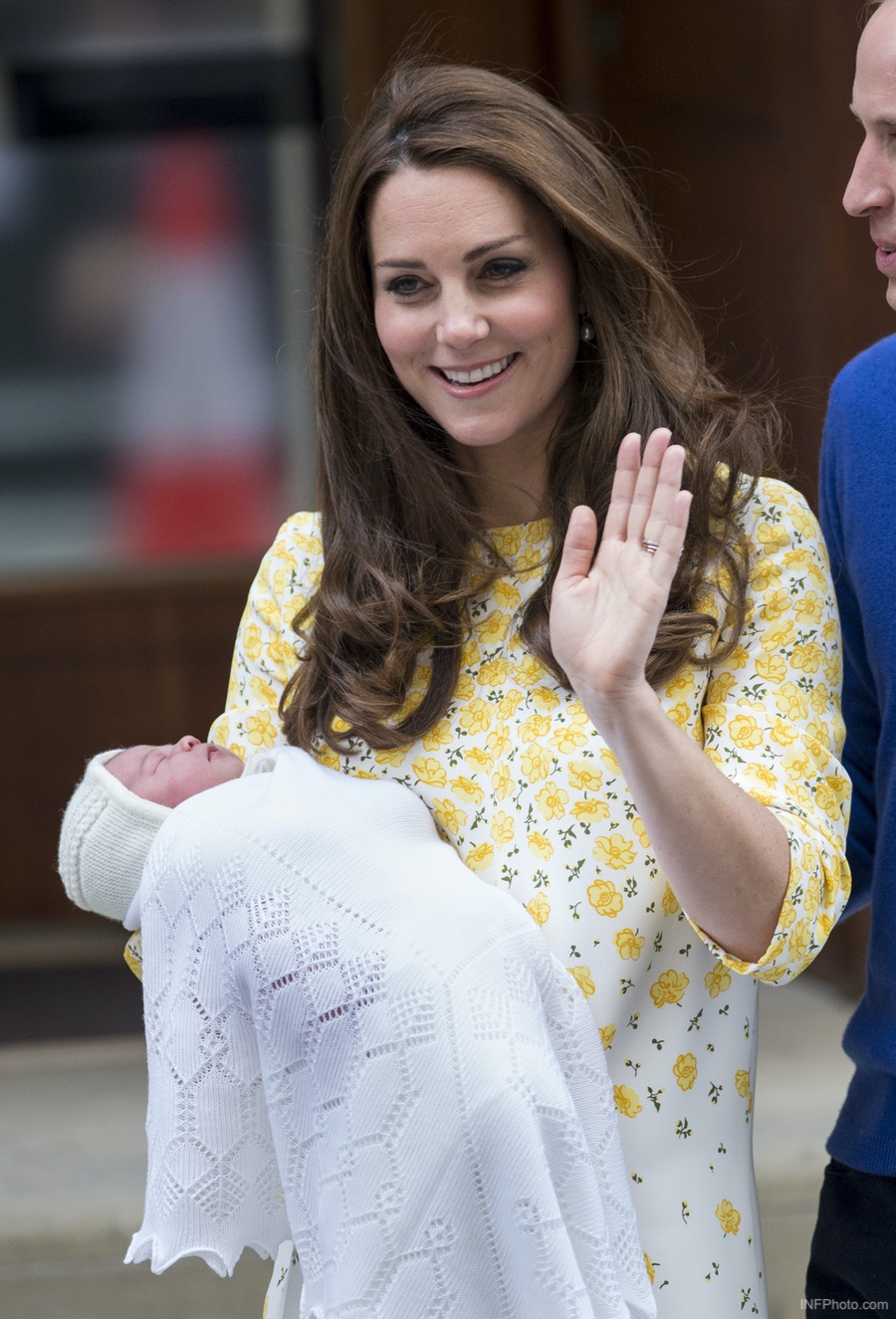 Shortly after 4.00pm on the same day, the Duke of Cambridge left St Mary's Hospital Lindo Wing and returned to Kensington Palace to fetch his son, Prince George. George briefly met his new baby sister at the hospital.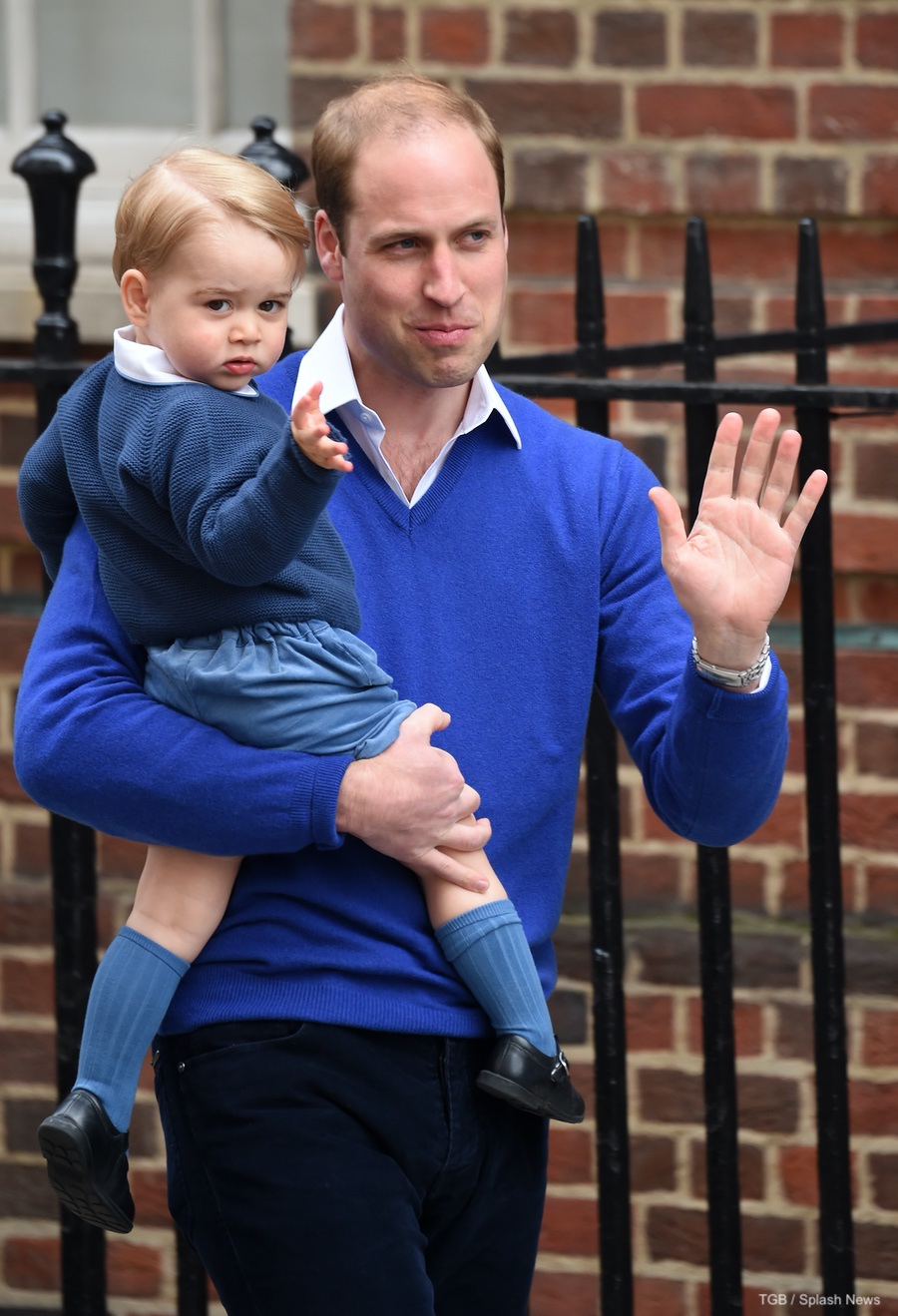 At approximately 6.15pm, William and Kate left the hospital. The couple emerged from the Lindo Wing's doors with Charlotte, the new Princess of Cambridge.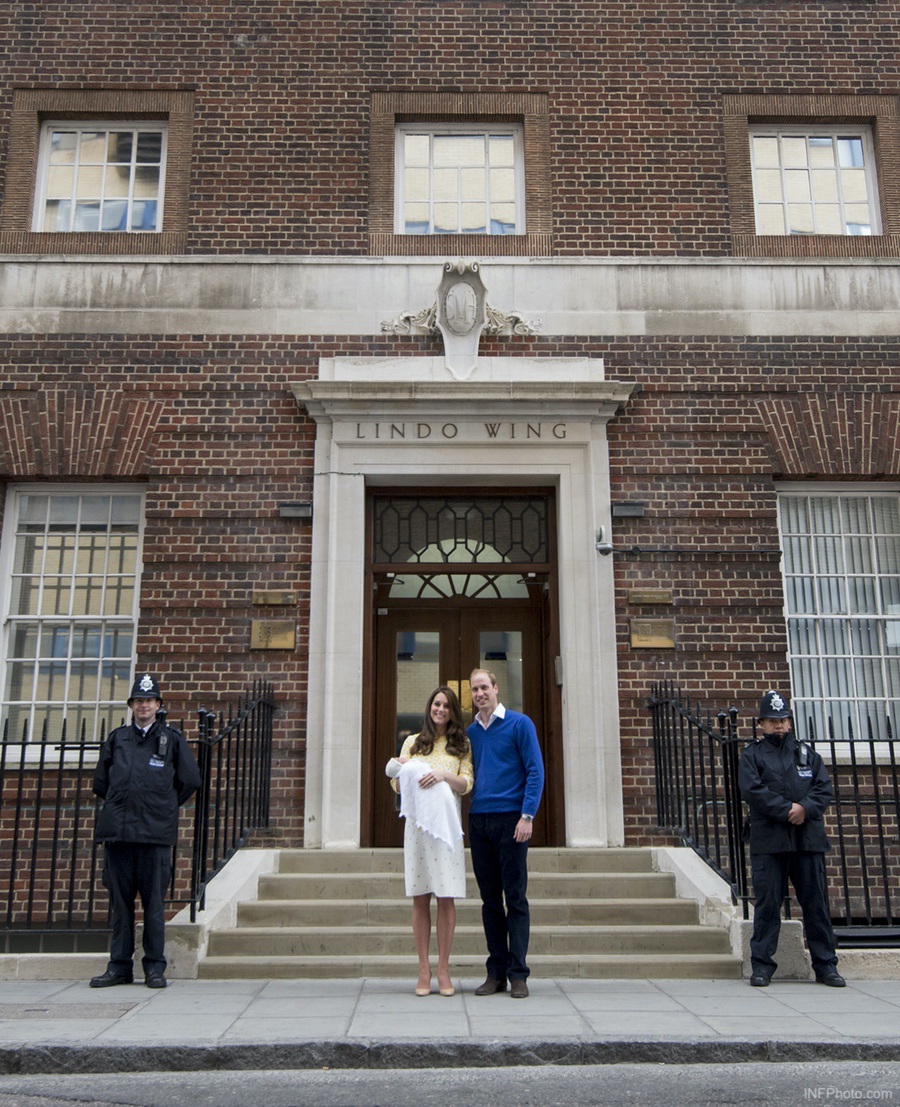 Before driving home, William placed Charlotte in her car seat: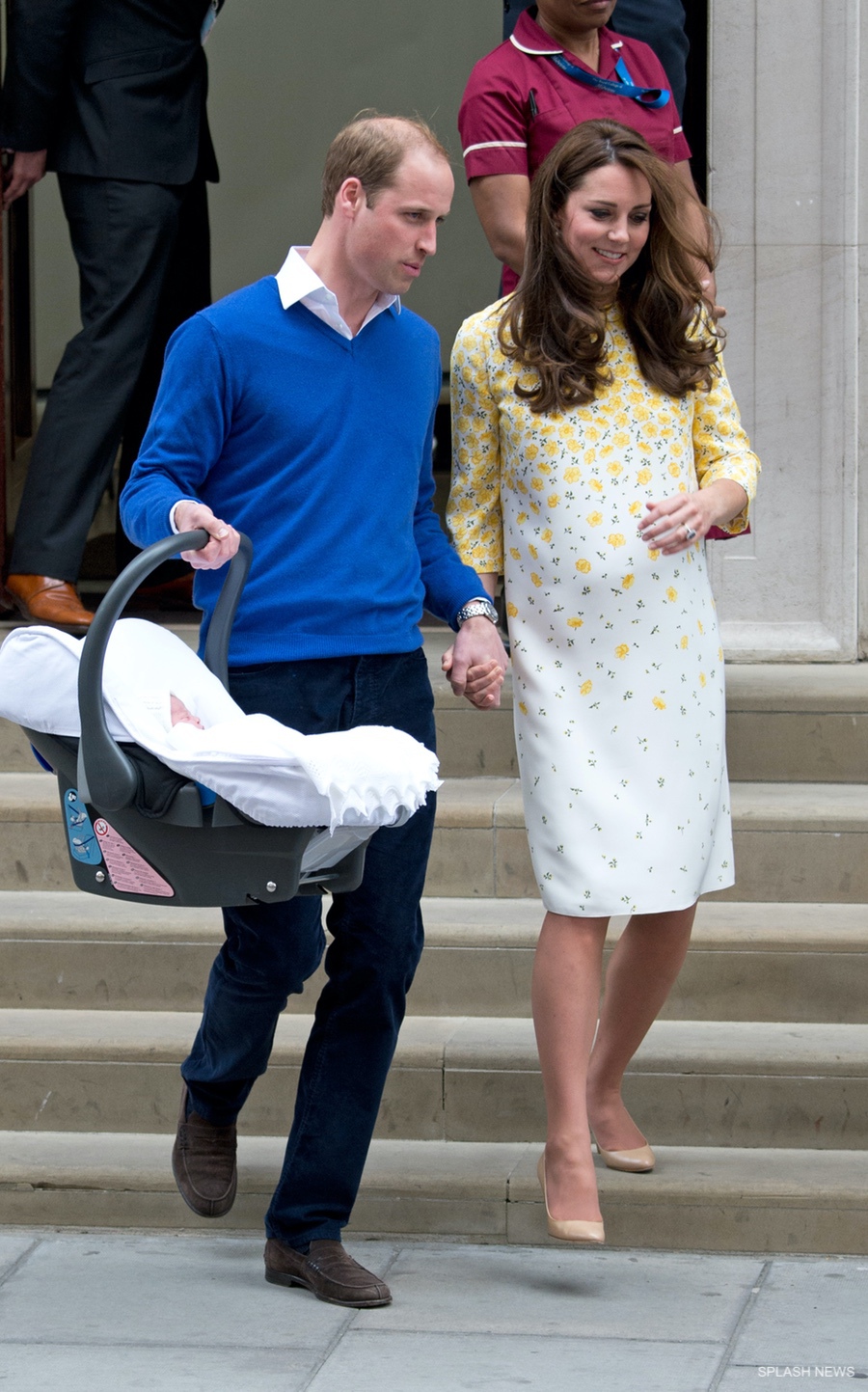 Here's a closer look at Princess Charlotte as a newborn baby: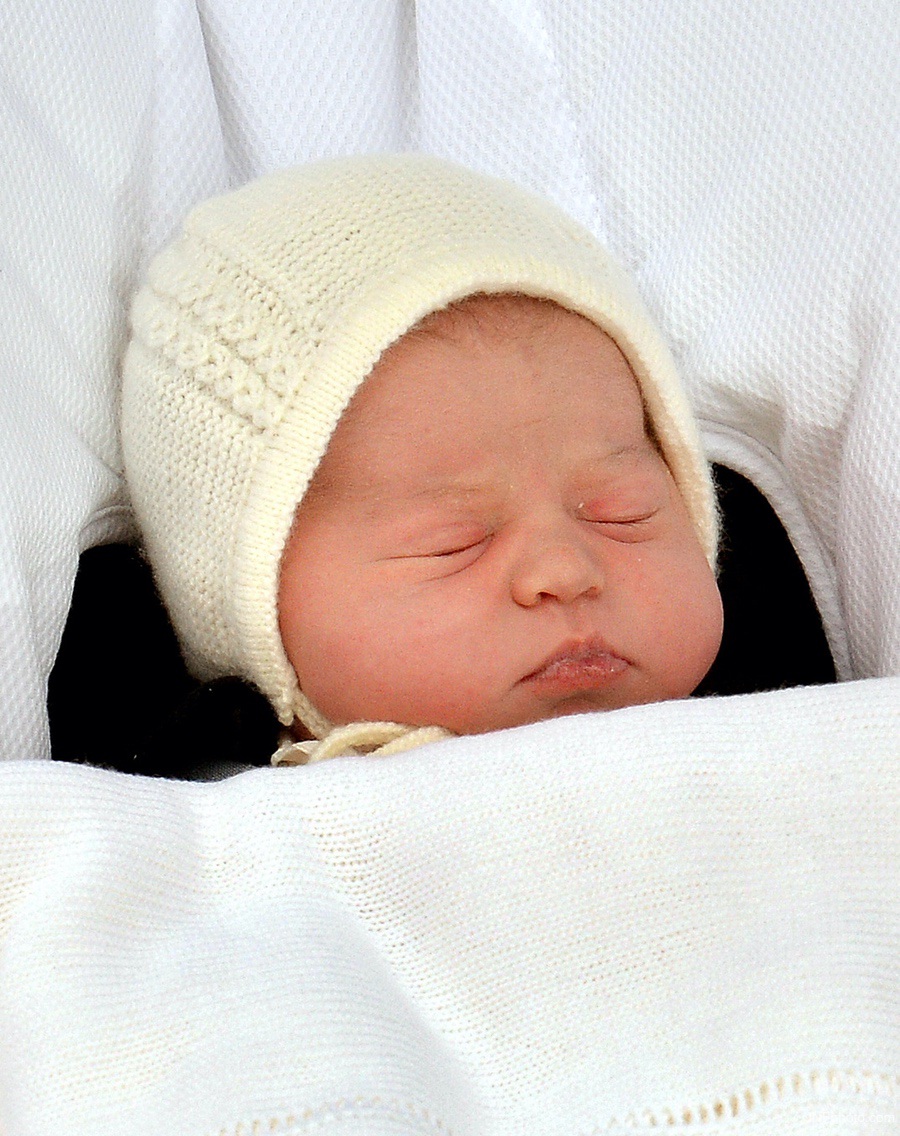 Kate's outfit:
The Duchess wore a yellow floral printed maternity dress by British designer Jenny Packham.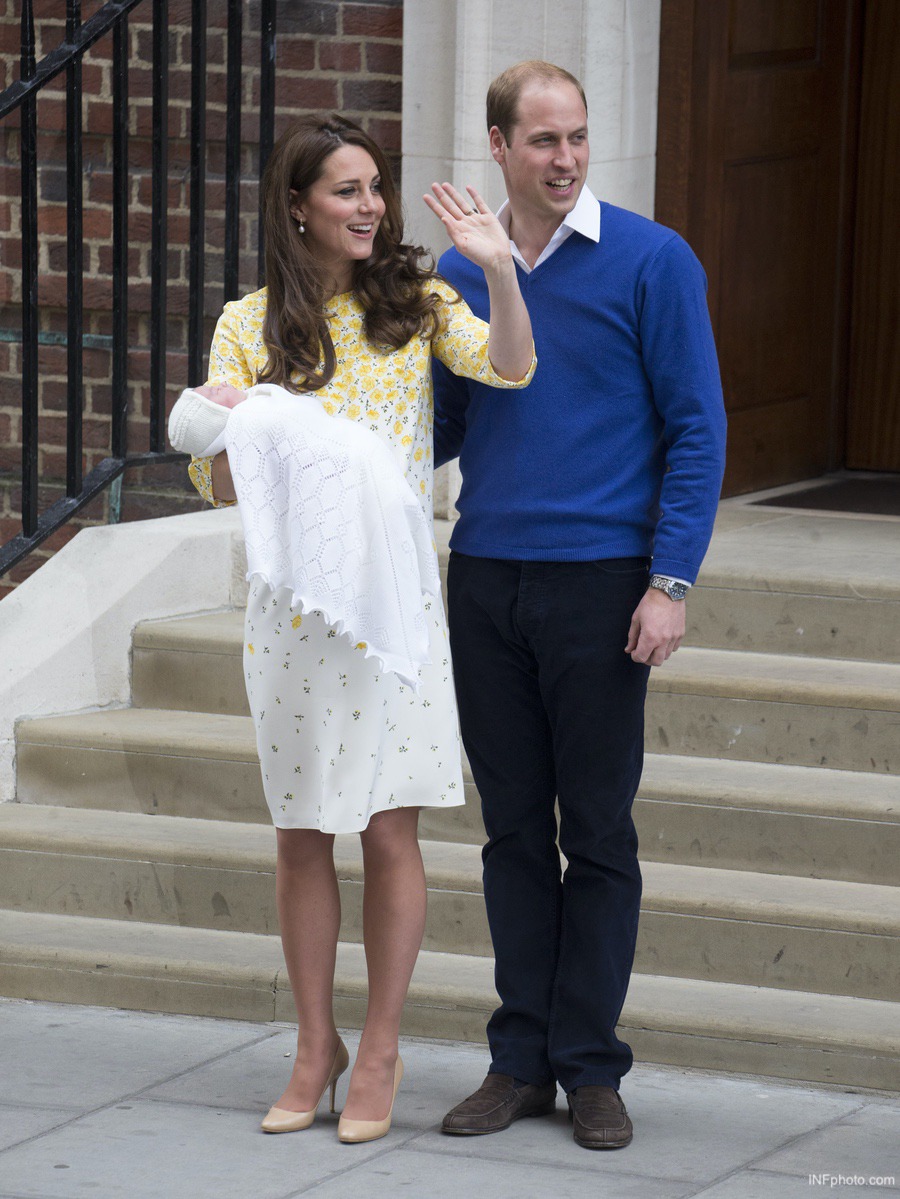 The pretty silk dress was a bespoke piece, made especially for Kate. It featured a beautiful yellow buttercup print that trailed down the dress.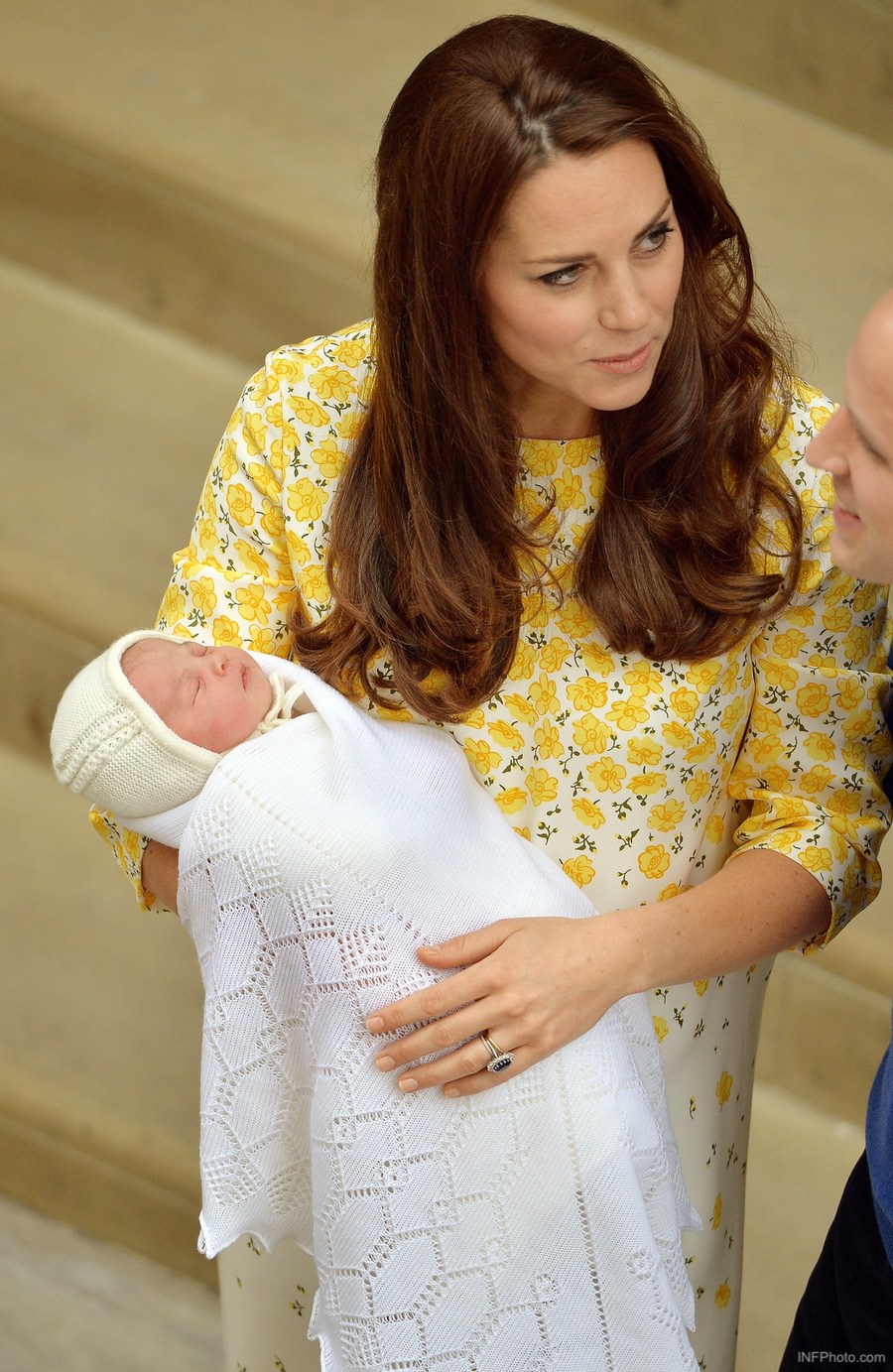 Kate paired the dress with her nude Jimmy Choo Gilbert heels.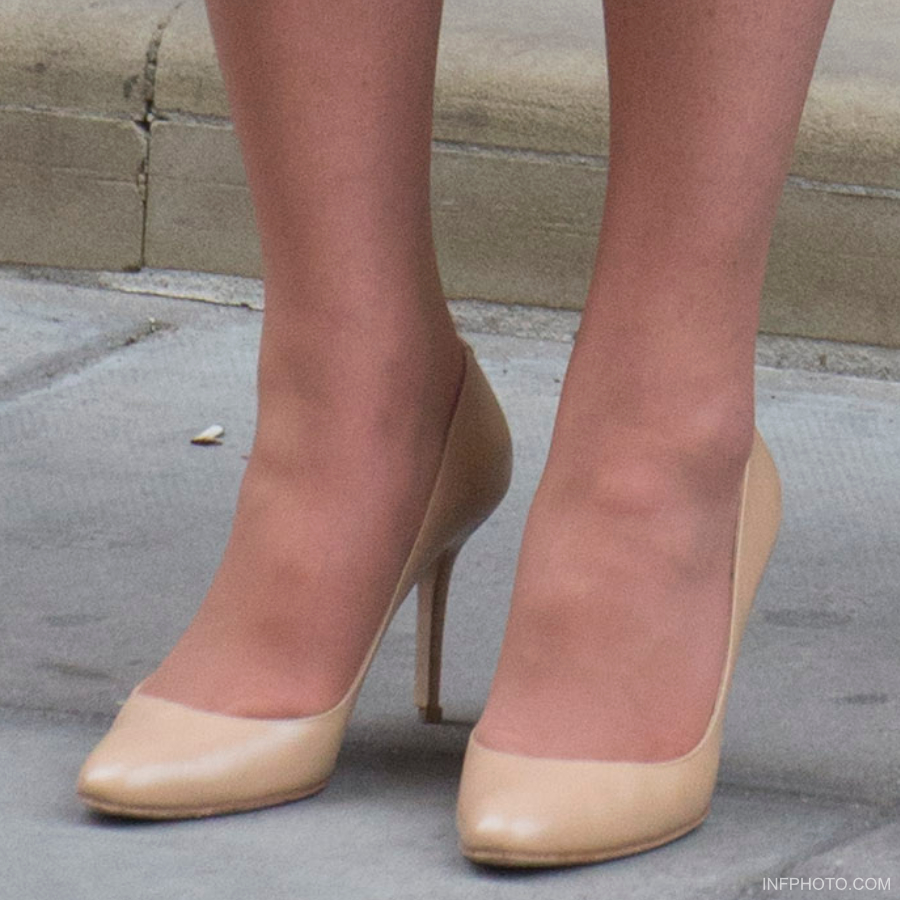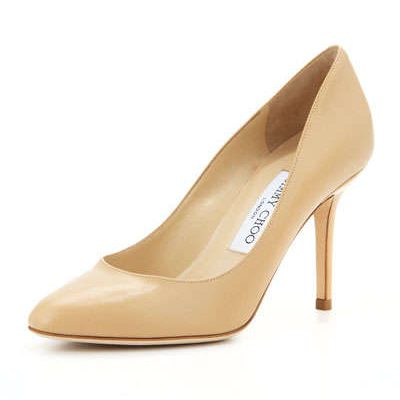 The nude leather pumps feature an almond-shaped toe and a 3.5" heel. Jimmy Choo no longer sell the Gilbert style (but their Romy 85 style from the current collection is very similar).
The Duchess also wore her Annoushka's Pearl Drop earrings (which she wears on Kiki McDonough Classic Gold and Diamond Hoops).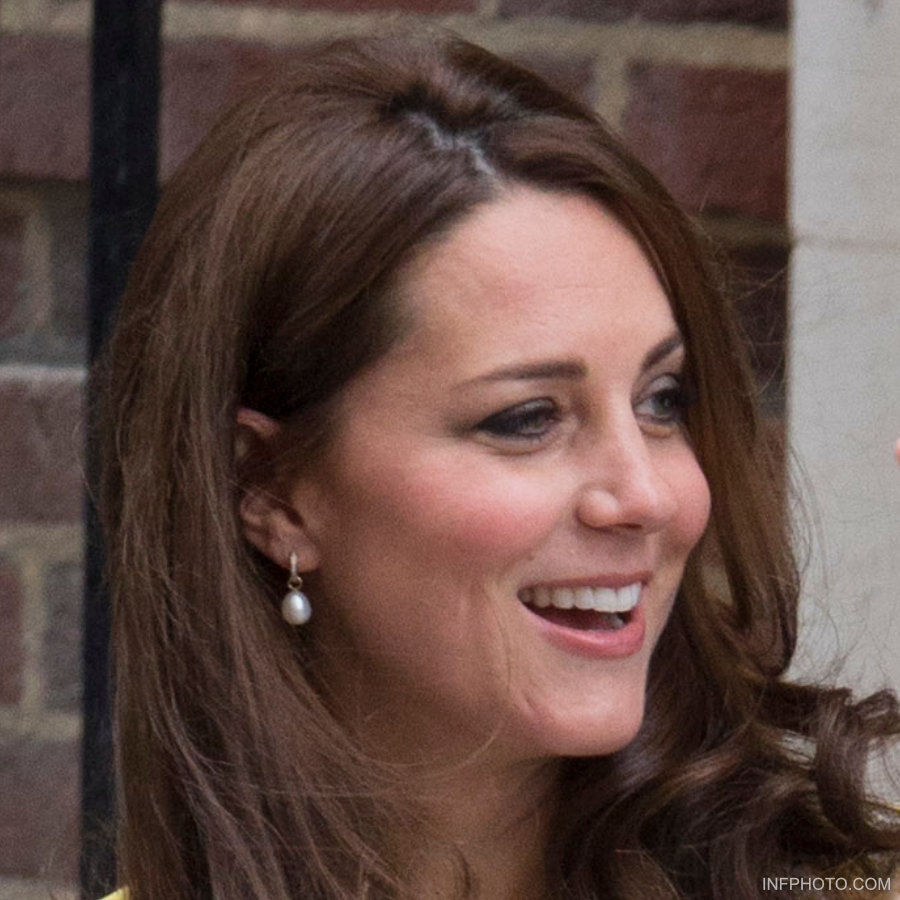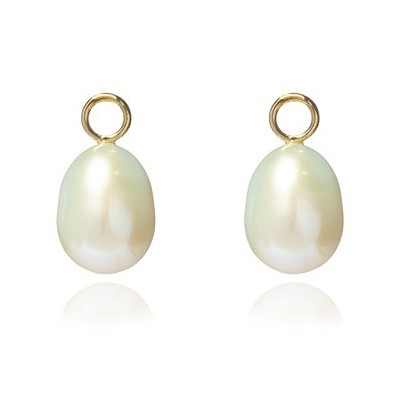 The earrings feature two pearls sat on an 18ct gold hoop. The £320 earrings remain available on the designer's website today.