At 8.34am London time on May 2nd 2015, The Duke and Duchess of Cambridge welcomed a new arrival into their family.  An 8 pound 3 ounce baby girl.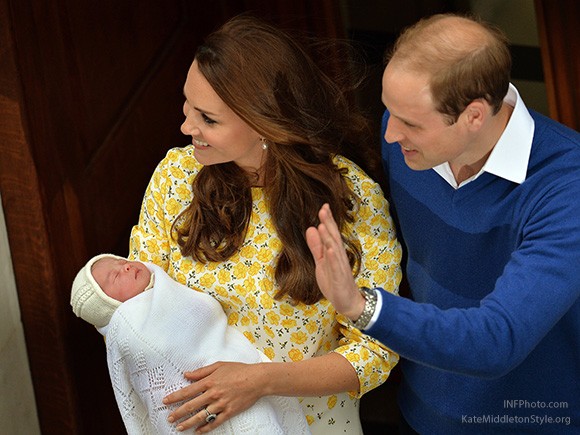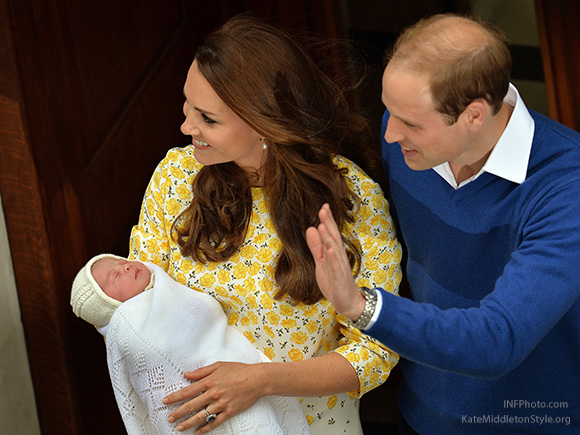 Shortly after 4.00pm, The Duke of Cambridge left St Mary's Hospital Lindo Wing and returned to Kensington Palace to fetch his son, Princess George.  George briefly met his new baby sister at the hospital.
Prince George waves as he is taken into the Lindo Wing by The Duke of Cambridge to meet his little sister pic.twitter.com/Q9LUbY6k8j

— Kensington Palace (@KensingtonRoyal) May 2, 2015
George returned to Kensington Palace a short time later, leaving through a side door.
At approximately 6.15pm London time, William and Kate emerged from the Lindo Wings doors with the new Princess of Cambridge.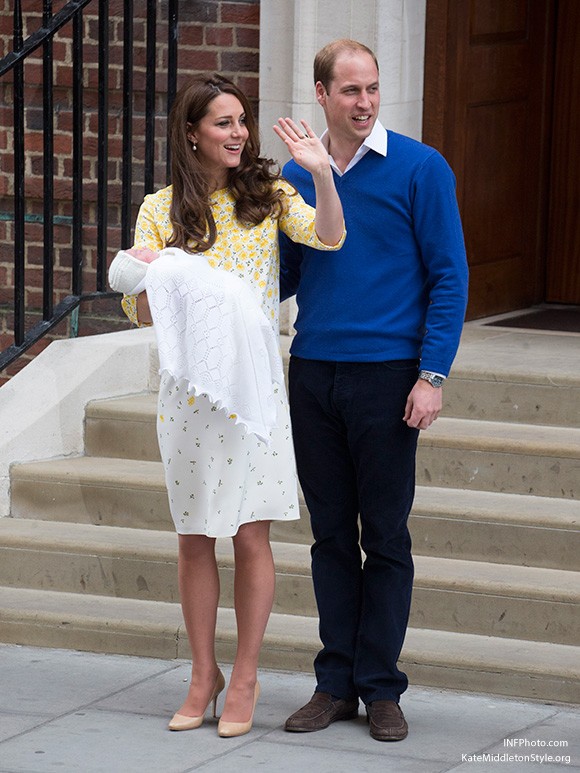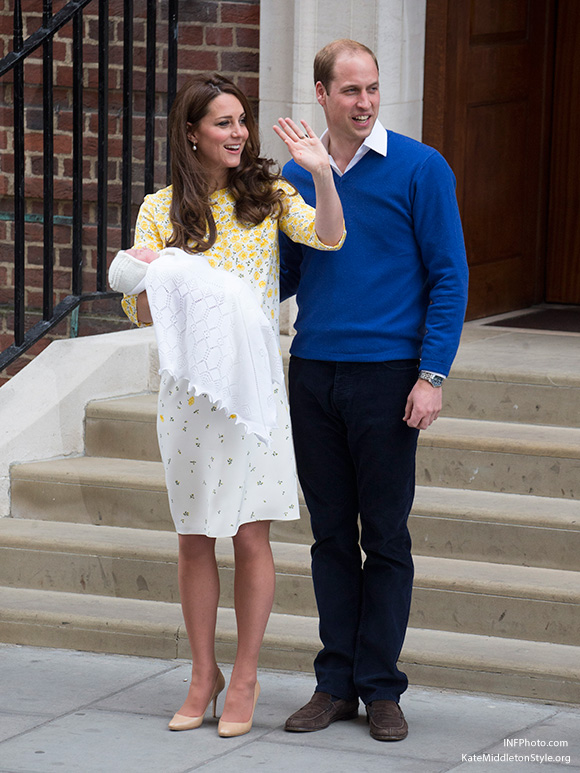 The Duchess wore a yellow floral printed maternity dress by British designer Jenny Packham.  The pretty silk dress was made bespoke for Kate. It features a beautiful yellow buttercup print at the top of the dress.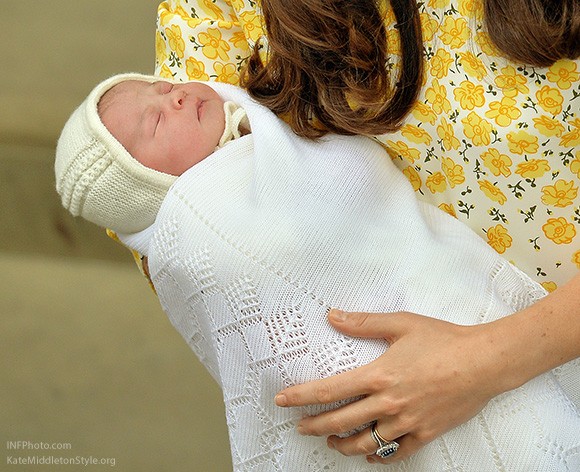 If you love Kate's yellow dress, The Elegant Dress Co. (based in China) quickly designed and produced similar piece, selling it on AliExpress.  (For those who don't know AliExpress is one of China's biggest websites, it's kind of a cross between eBay and Amazon.)  It retails for US $44 (approximately £28).


Kate paired the dress with her nude Jimmy Choo Gilbert heels and her Annoushka's Pearl Drop earrings which sit on Kiki McDonough Classic Gold and Diamond Hoops.



+++
UPDATE:  Say hello to HRH Princess Charlotte:
+++
Days later, the royal couple confirmed they'd named their new daughter Charlotte Elizabeth Diana.   The baby is known as Her Royal Highness Princess Charlotte of Cambridge.