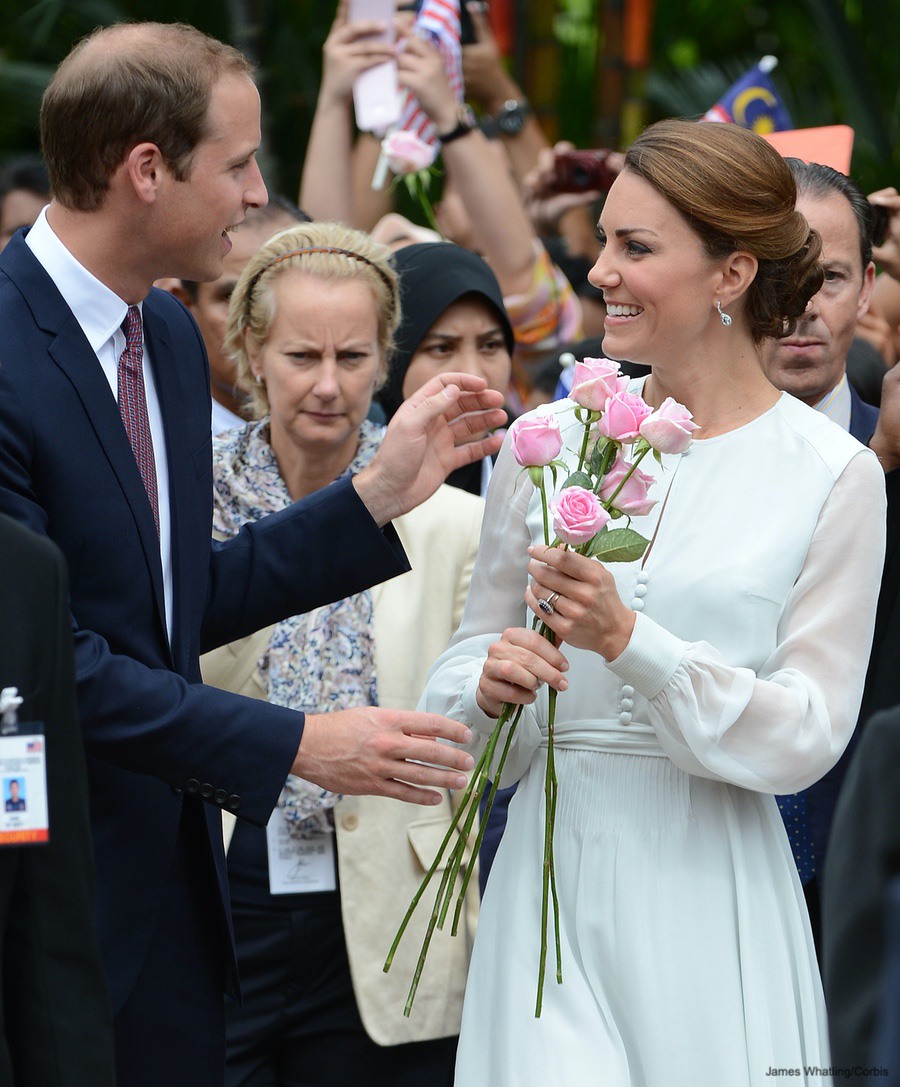 SEPT 14th 2012 – William and Kate's tour of Malaysia continued with a tour of the As Syakirin Mosque, an Islamic place of worship located in Kuala Lumpur City Centre. Here we see William and Kate at the mosque: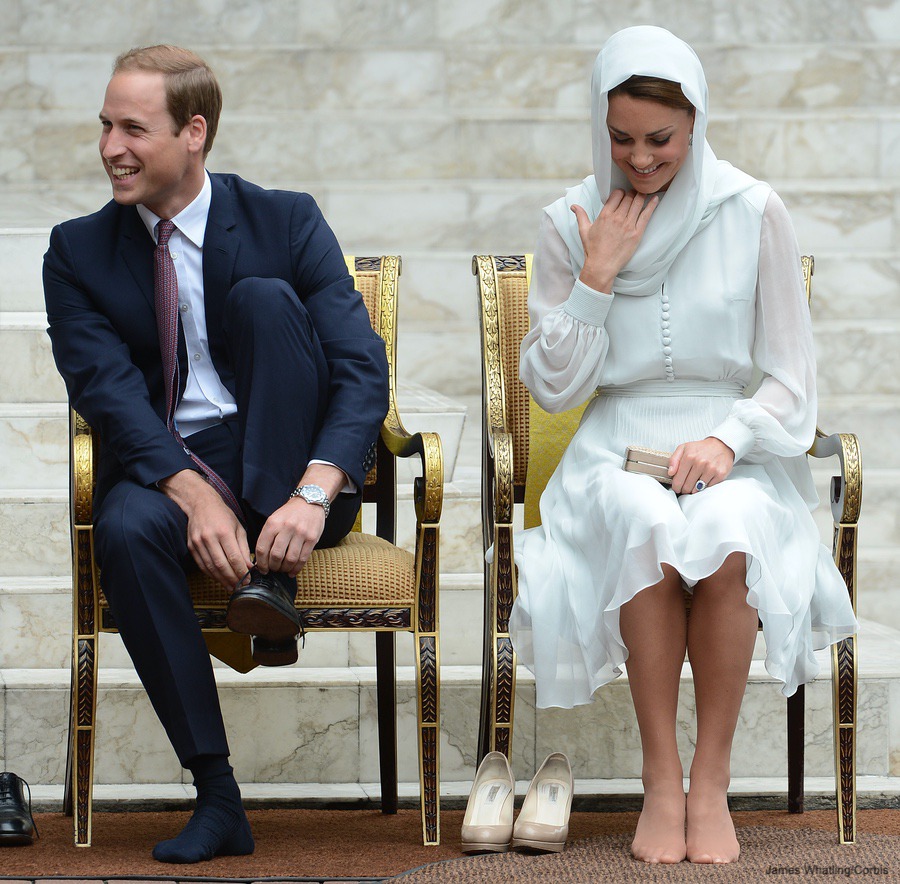 As you can see in the photo above, in accordance with Islamic practices, both Kate and William removed their shoes in the mosque.  Kate also covered her hair her a scarf and as WhatKateWore.com notes, her toenails were not painted (it is inappropriate for women to paint toenails when attending a mosque.)
The As Syakirin Mosque is the largest in Malaysia; the building is very modern in style, it is situated next to a large shopping centre and the two striking Petronas Towers. The mosque can hold up to 12,000 people. Here we take a look at the building: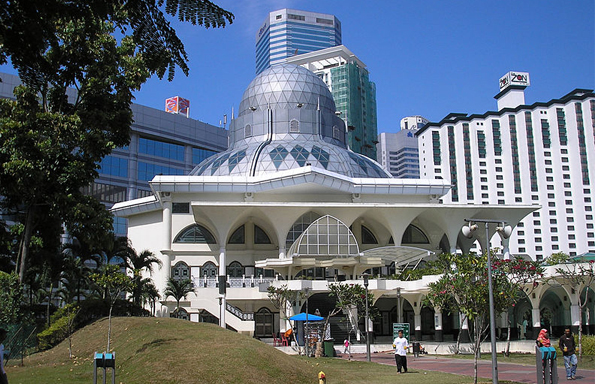 At the mosque, Kate asked "How many mosques are there in Malaysia?" Her guide told her there are "thousands and she looked surprised when informed each district in the country will have at least a large and a small mosque for worship.
After their visit and a walkabout in Kuala Lumpur City Centre, Kate and William attended a lunch hosted by the British Malaysian Chamber of Commerce, where they were served a range of delicious food. The two royals got to sample crabmeat timbale and goats cheese roulade appetisers, plus oven-roasted Black Atlantic Cod with Tapenade served with Confit Spear Asparagus for the main course. 
Kate's dress:
Kate wore the pale blue "Sabitri dress" by Beulah London.  The silk dress is described as "original, flattering and feminine in a versatile way that can be worn from day to evening."  
You may recall that Beulah London is owned by Lady Natasha Rufus Isaacs, a friend of Kate and William's. Lady Natasha and co-owner Lavinia both are committed to raising awareness for human trafficking and sex trade in Delhi. Their ethical fashion label helps to provide a sustainable livelihood for those who have come out of sex trafficking. Every purchase you make from Beulah London "helps to break the chains of poverty in some of the world's most marginalised communities."
Kate's accessories:
Kate paired the ice blue dress with nude accessories from L.K. Bennett.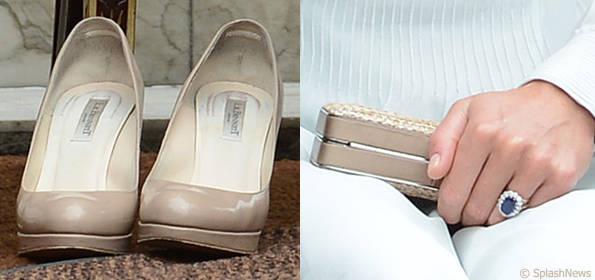 You can see the L.K. Bennett logo on the shoes (after Kate took them off in the mosque). They're the Sledge pumps and the Natalie clutch.
Kate wore her hair tied up in a pretty chignon.  We're sure the up-do will have helped to keep her cool.