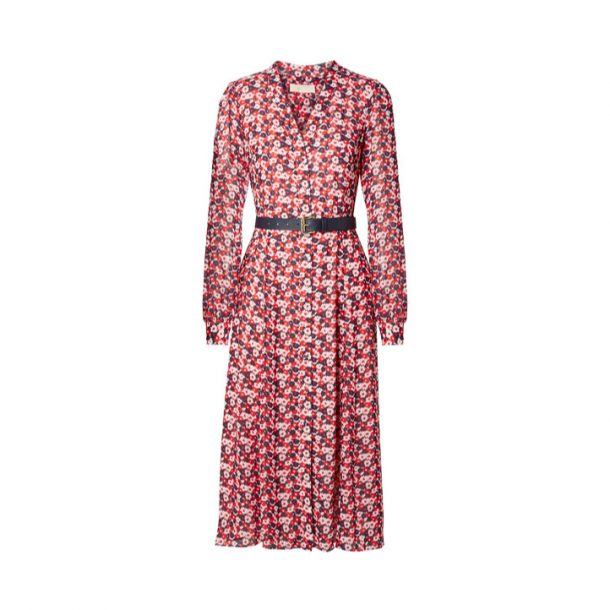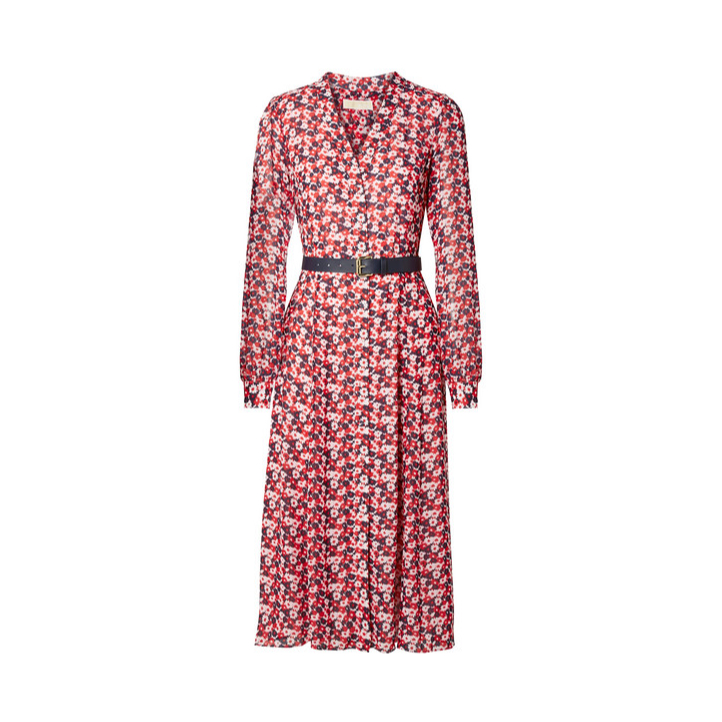 To date, the Duchess of Cambridge (Kate Middleton) has worn this MICHAEL Michael Kors floral shirt dress twice in public.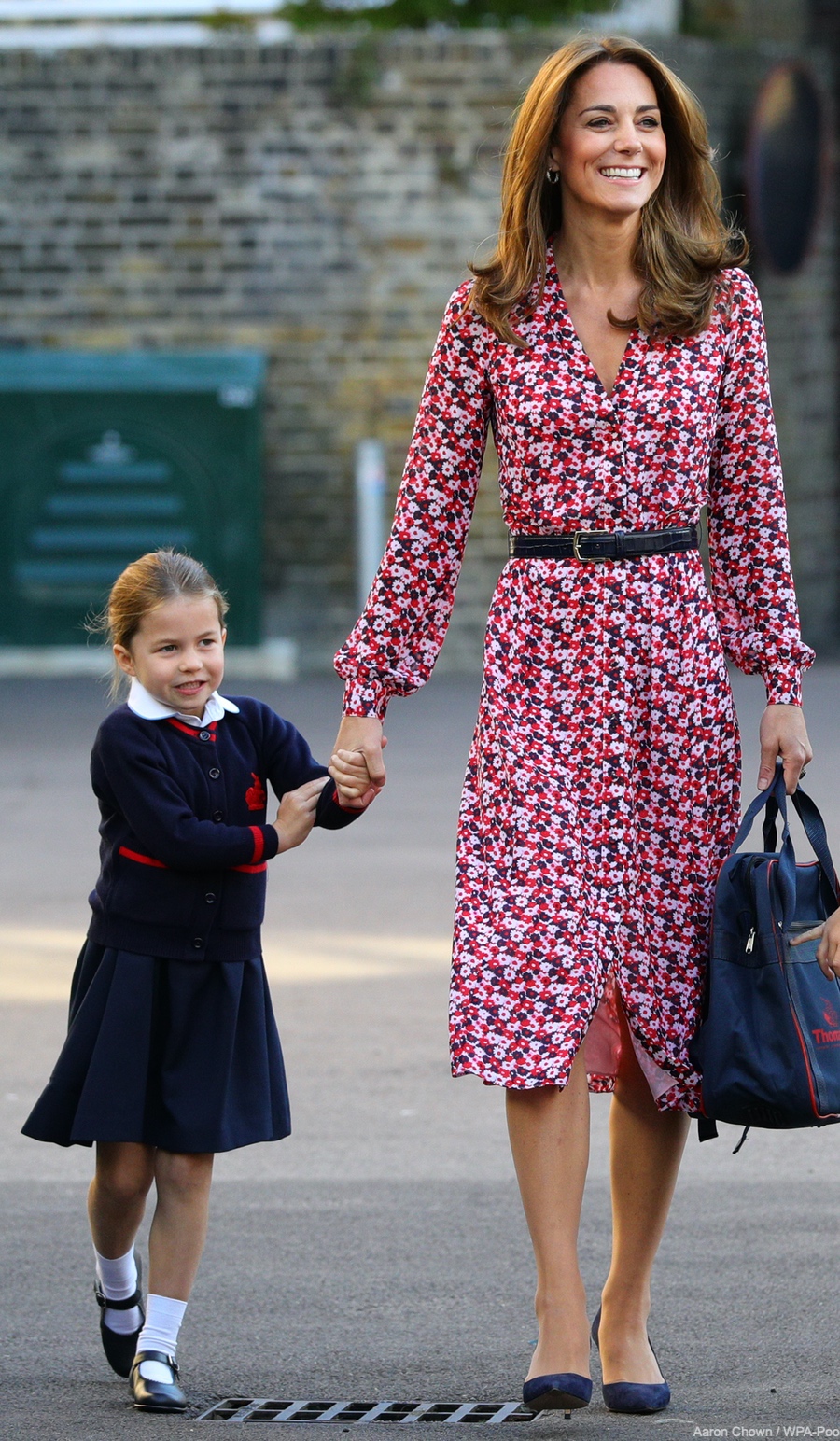 First, to Meghan and Harry's wedding rehearsal in back in May 2018 (below) and more recently, to drop Princess Charlotte off for her first day at school (pictured above, September 2019).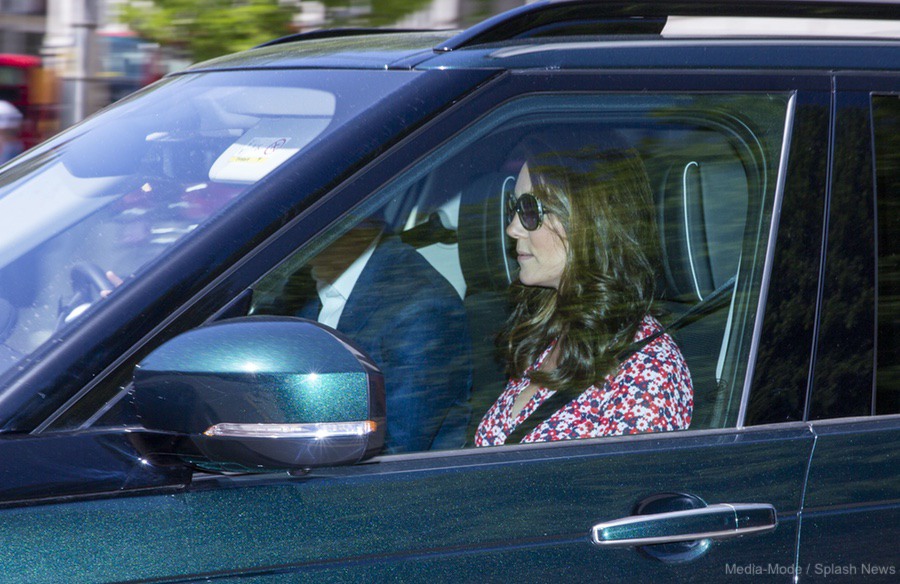 About the dress:
Crafted from a lightweight crepe fabric, the MICHAEL Michael Kors dress features a mid-length skirt, softly gathered sleeves and a buttoned front. The black leather belt completes the elegant look. The designer chose to decorate this dress with bold pink, red and blue carnation flowers.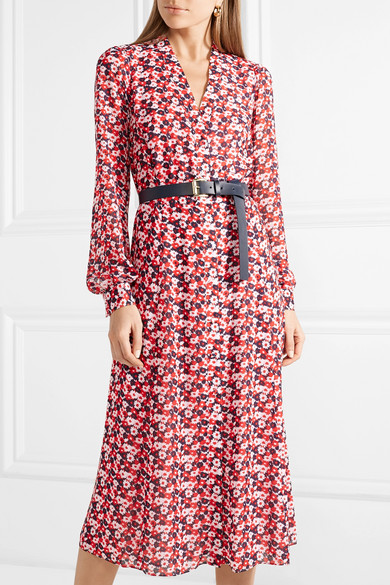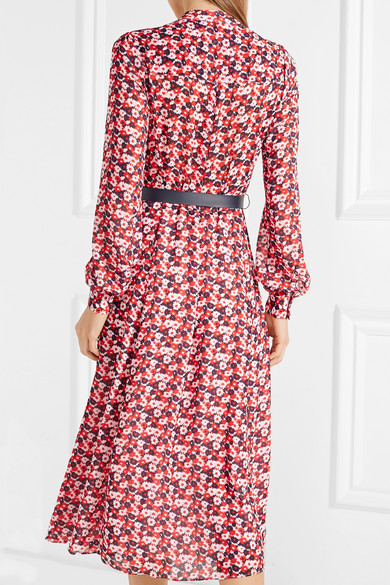 Here's another look at the dress and a close up of the distinctive floral print: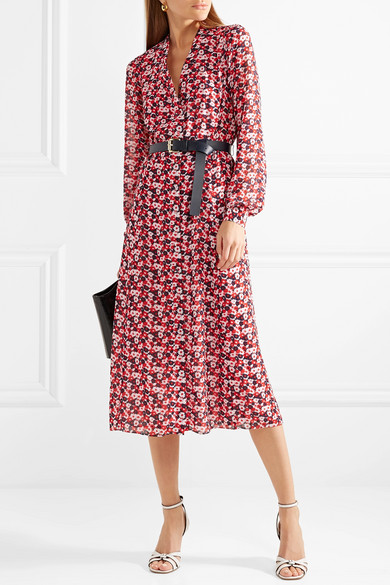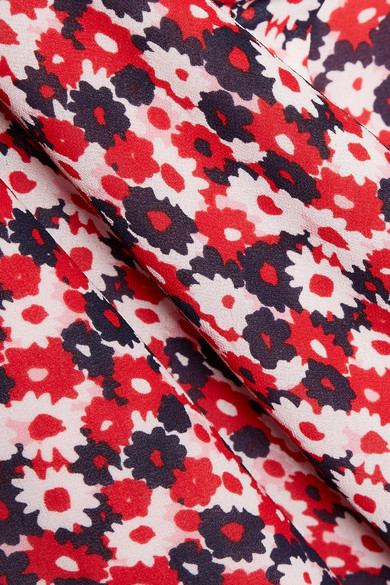 Here's how Net-A-Porter described the dress back in 2018:
MICHAEL Michael Kors' midi dress features a colorful carnation print in shades of red, pink, navy and white. Made from lightweight crepe, it's buttoned through the front so you can customize the neckline, and has softly gathered sleeves. Knot the coordinating leather belt to define your frame.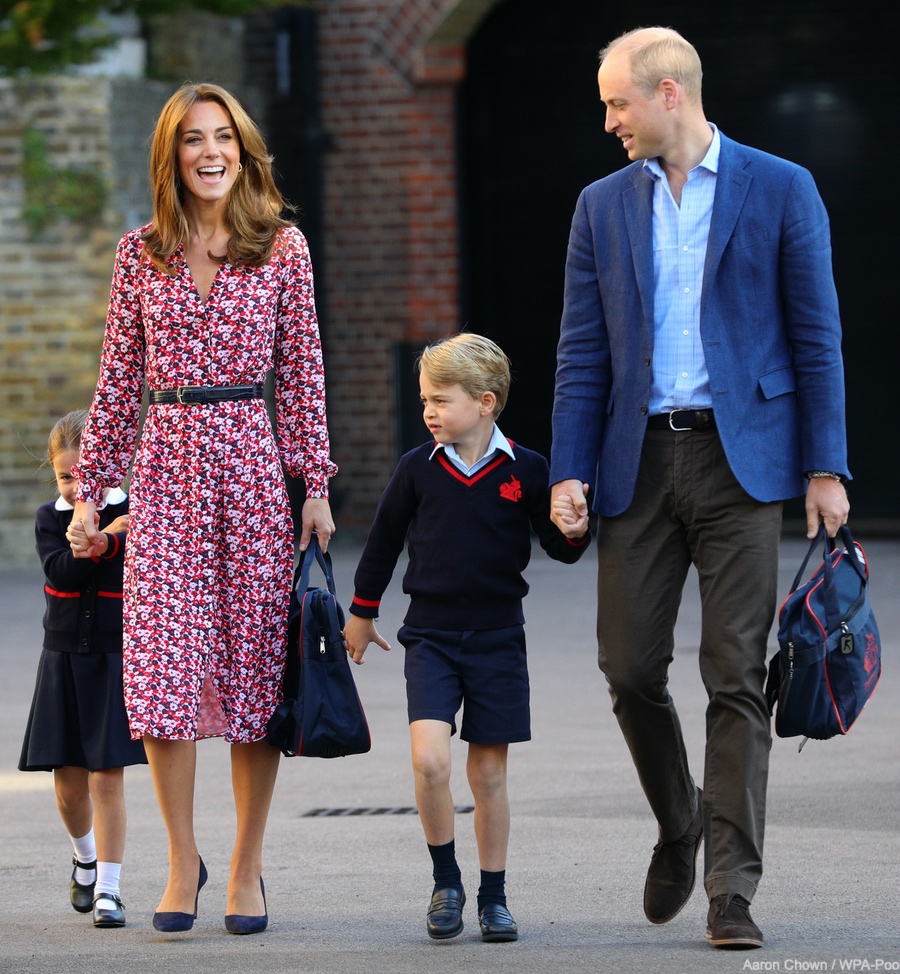 Buying Kate's Michael Kors dress:
The dress is from an older collection, so it is no longer sold by the designer. Of course, you could try eBay to see if anybody is selling it in your size.
Same dress, different print:
Emulate Kate's look with one of the following shirt dresses from Michael Kors's 2020 collection. The first three dresses appear to be the same design, just updated with a new print to reflect the season. The fourth dress features a different neckline.
Browse through more MICHAEL Michael Kors designs at the bottom of this page.