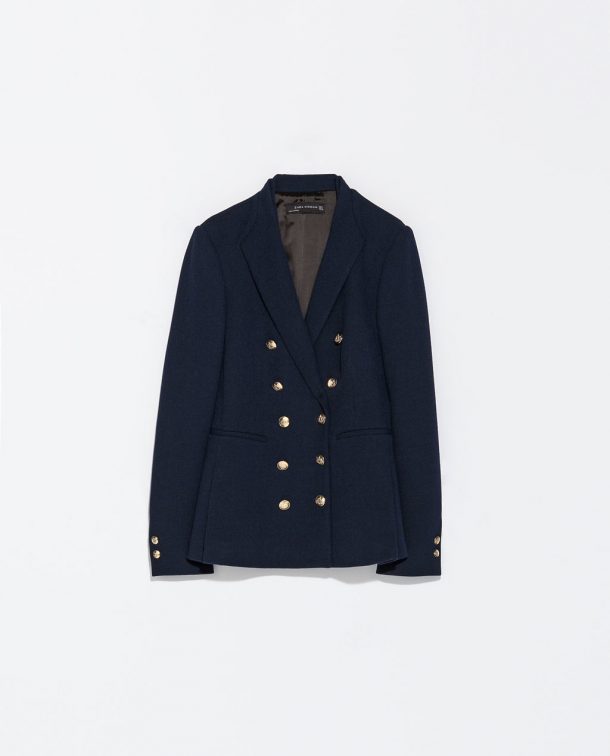 Kate loves her double breasted jackets and military style blazers, and this piece by Zara is no exception.
About Zara Double Breasted Jacket:
This navy blue blazer was first worn by Kate during the tour of New Zealand.
This jacket is made from polyester and first retailed for £79.99.
It is currently sold out.