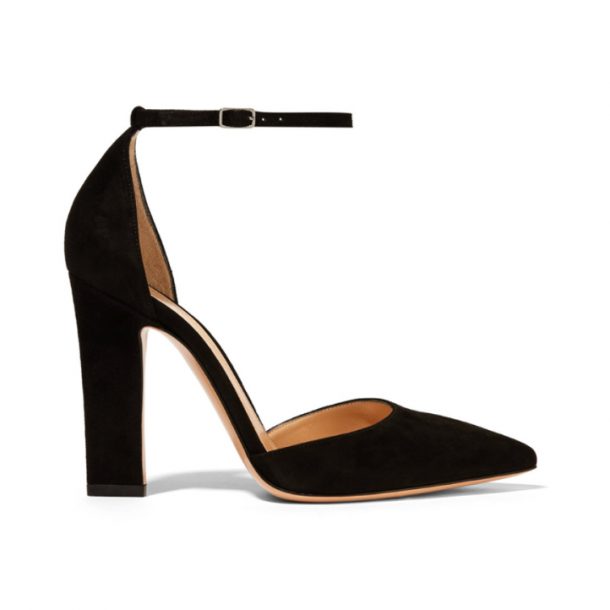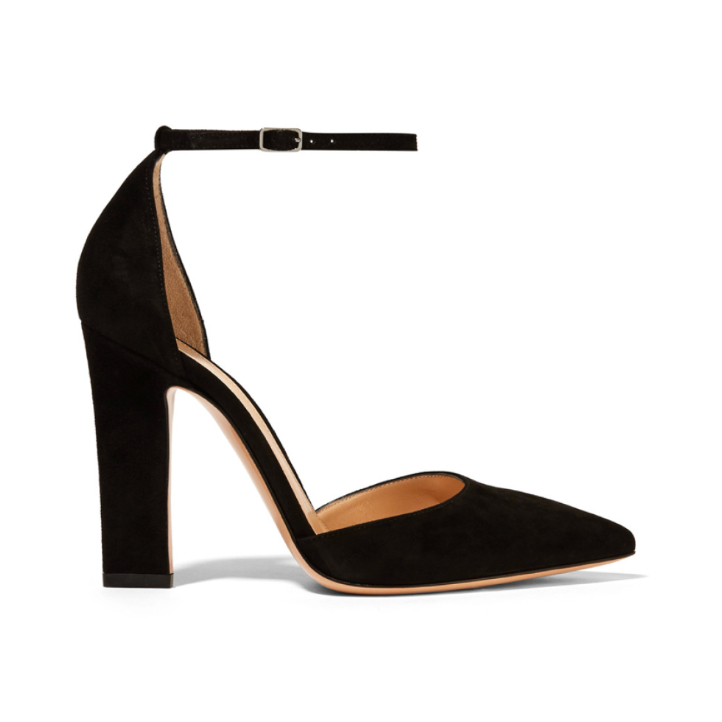 In March 2017, Kate Middleton visited Paris. For a Reception at the British Embassy, she debuted a pair of black suede sandals by Gianvito Rossi.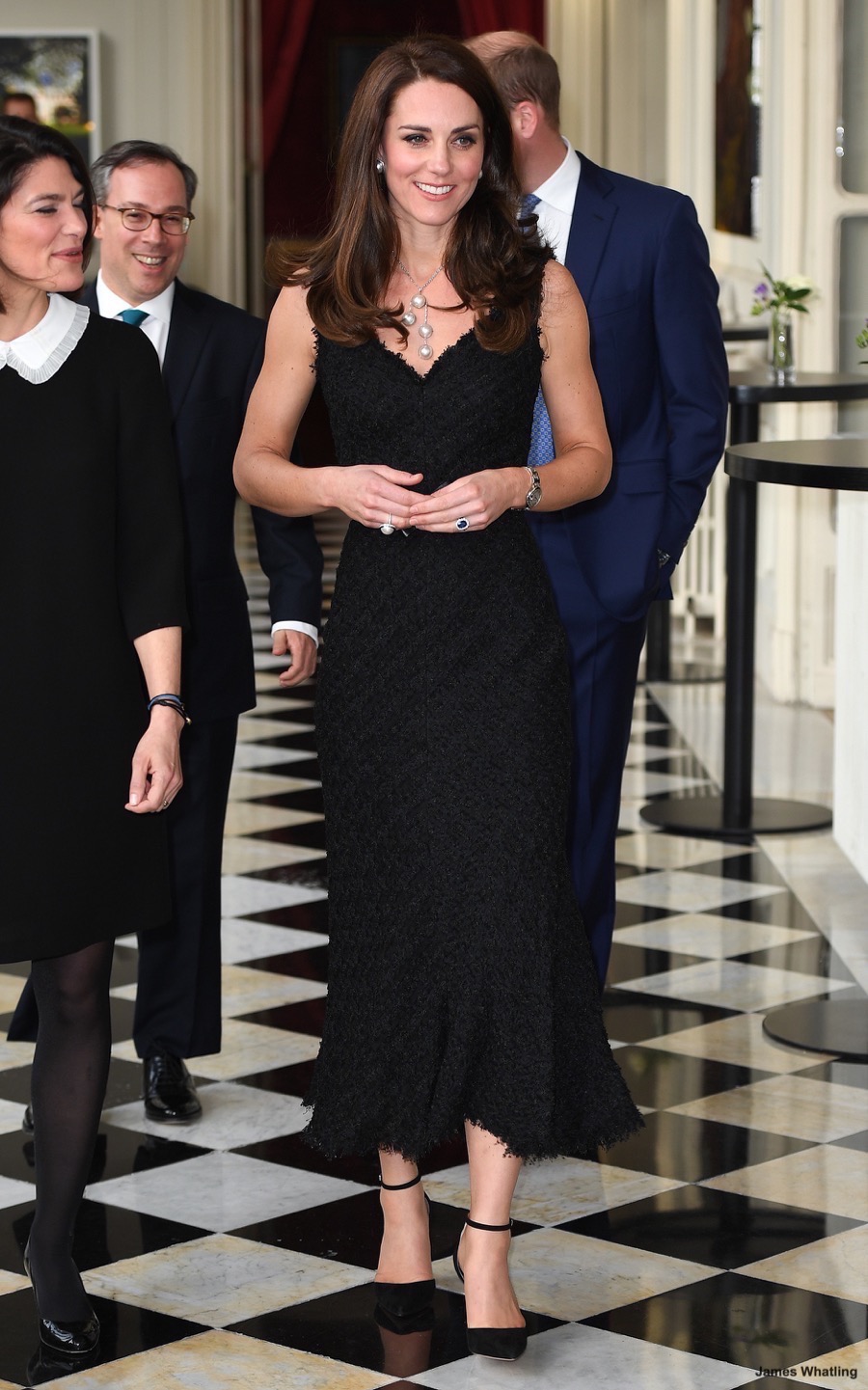 They're known as d'Orsay sandals—the name given to a particular style of shoe with deep v-cuts on each side. A few years after the tour, I realised Kate's footwear choice was kind of poetic—Paris is home to the famous d'Orsay museum which Kate visited less than 24 hours after wearing the sandals! I doubt she made the link and intentionally wore the sandals, it was probably just a coincidence.
Four months later, Kate wore the black d'Orsay sandals to a second public engagement, also overseas. She wore them to a Garden Party in Warsaw, Poland in July 2017.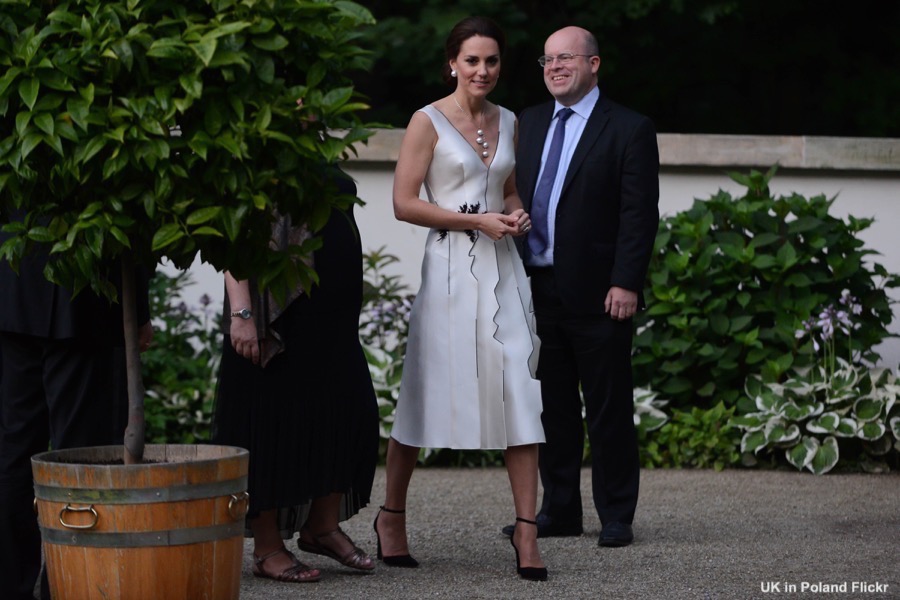 Fast forward six months and we spotted Kate in the suede sandals for a third time. Again, for an engagement that place overseas! She wore them on day two of the Sweden tour in January 2018.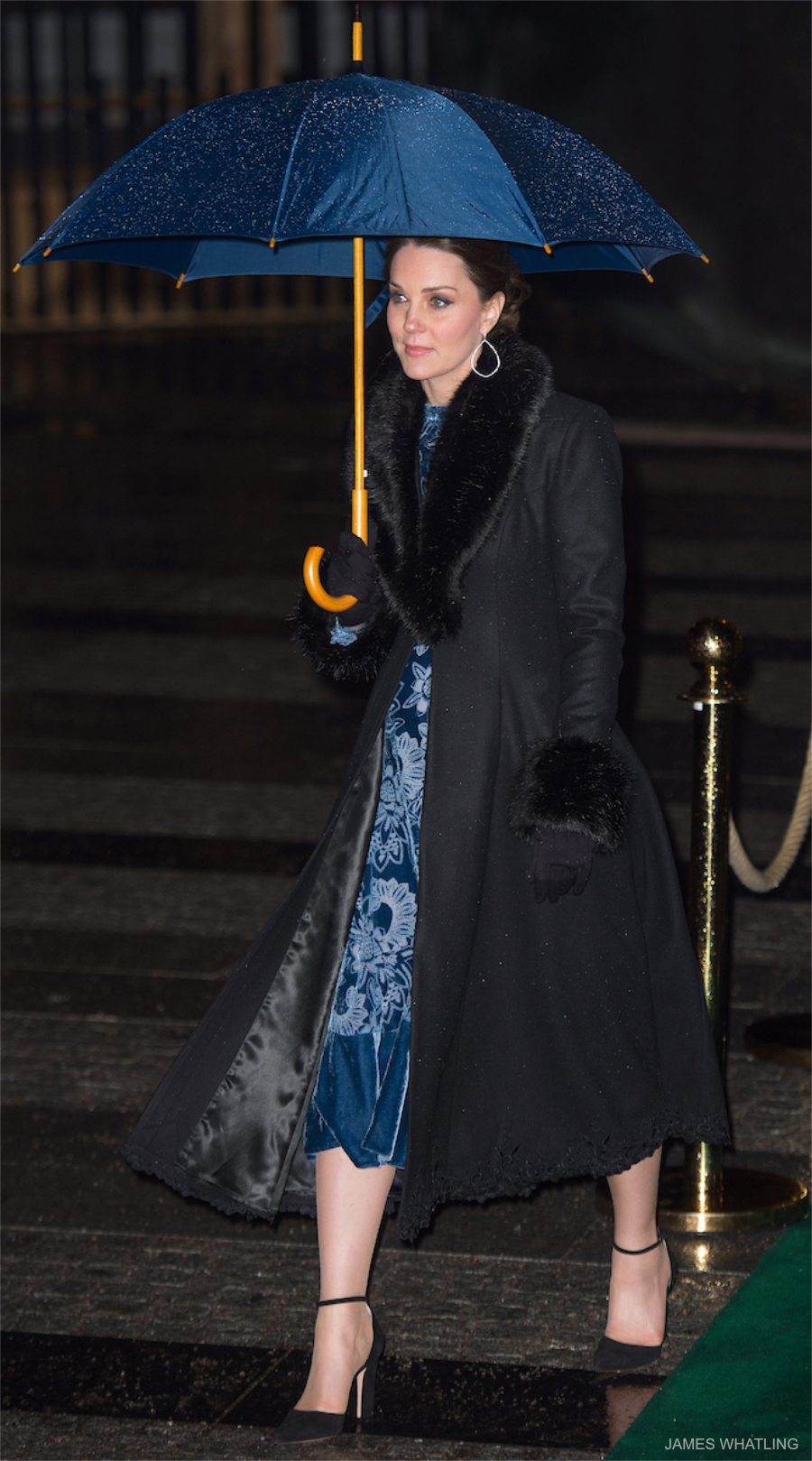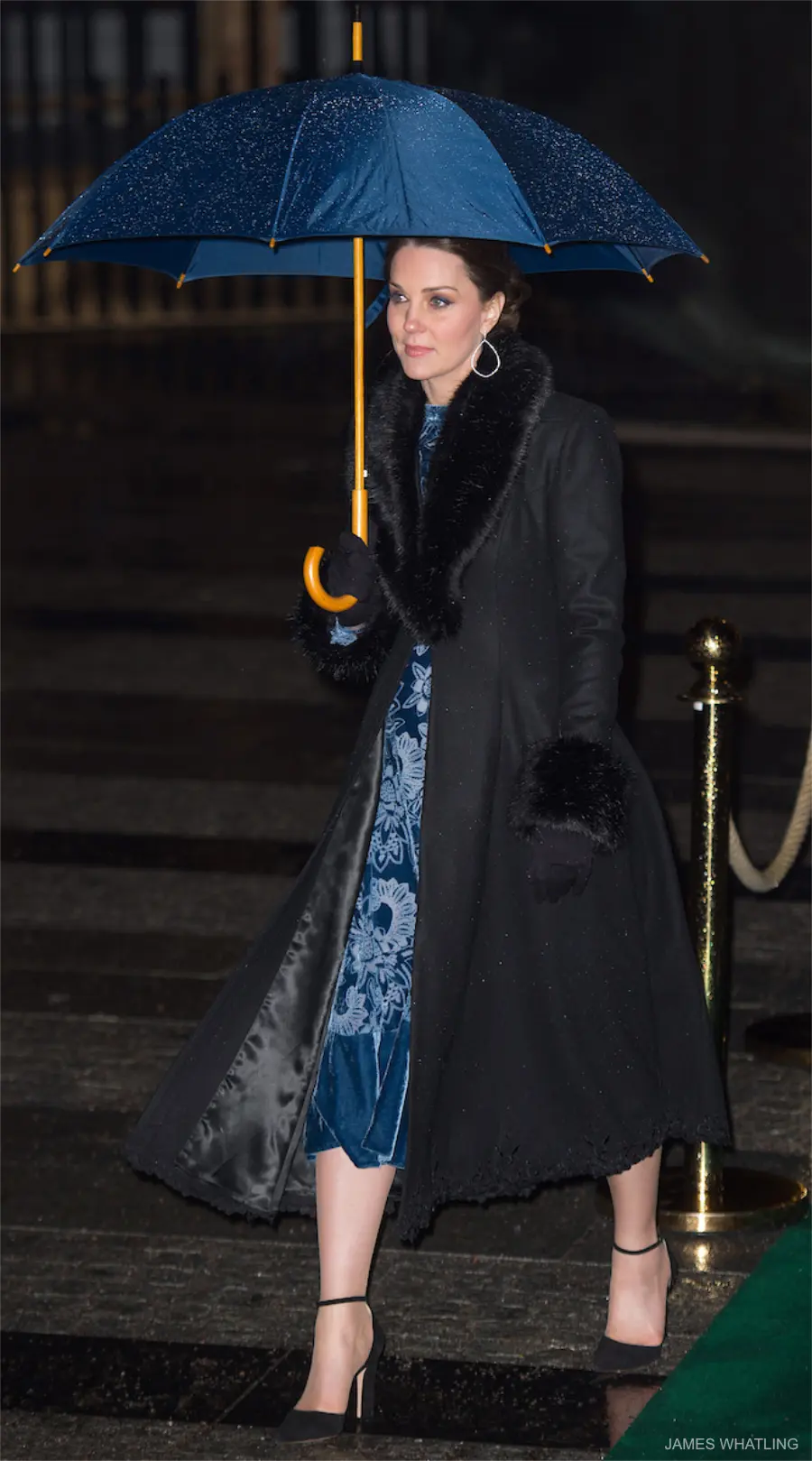 To my knowledge, she hasn't worn the Gianvito Rossi sandals since. I'll update this page when she does.
About the Gianvito Rossi Mila d'Orsay Sandals:
The black suede d'Orsay sandals feature a pointed toe, a block heel and an ankle strap with a buckle fastening. Like all of Gianvito Rossi's shoes, the Mila sandals are made in Italy. The heel measures approximately 104mm.
The shoes retailed at Net-A-Porter.com for $795 USD / £530 GBP. The company described them as a "timeless addition to any well-edited closet."
Does Kate wear other Gianvito Rossi shoes?
She does indeed. She's very faithful to the designer. As of December 2021, the Duchess owns at least eleven other pairs of Gianvito Rossi pumps. Pictured below, Kate wearing the designer's signature Gianvito pump (she owns five pairs with a 105mm heel and four pairs with an 85mm heel!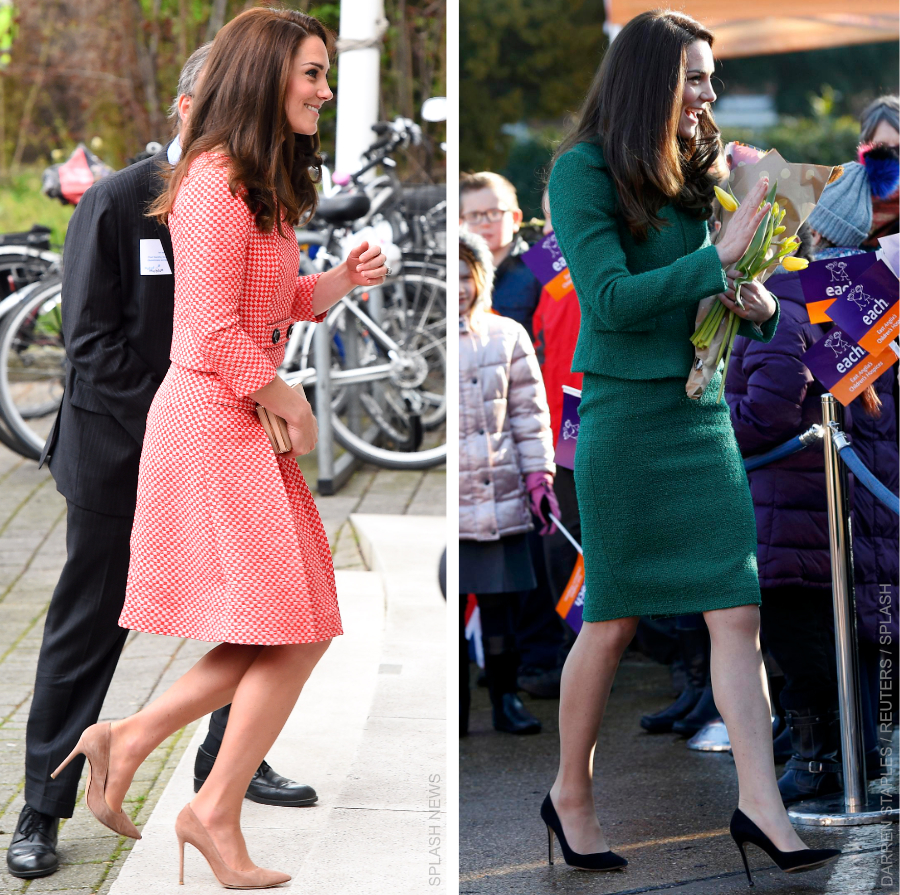 She also wears a strappy pair of sandals and a pair of block-heeled pumps by Rossi.
About Gianvito Rossi:
Gianvito Rossi is an Italian footwear designer with a reputation for the "perfectly engineered stiletto" (according to the Telegraph) and a "devotion to purity of design" (Forbes). The designer worked alongside his father, Sergio Rossi until the mid-2000s.  His designs are worn by Gwyneth Paltrow, Sarah Jessica Parker, Penelope Cruz and, of course, Kate.
Browse more of Kate's sandals on this page. You can view all of her shoes here.