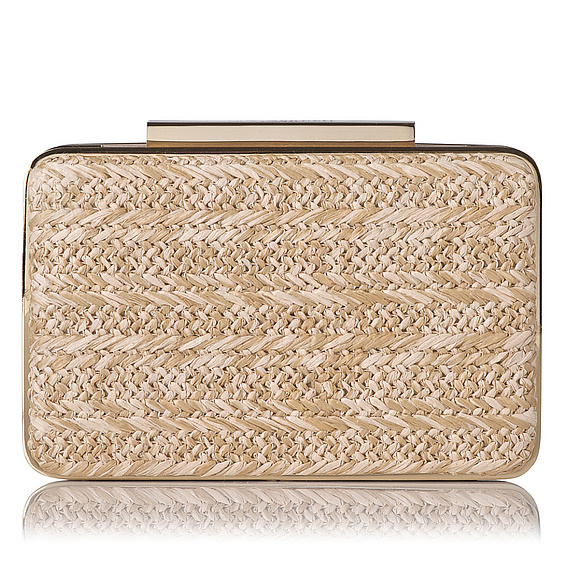 In June 2011, the newly married Duchess attended the Epsom Derby for the first time alongside her husband William. She looked tanned from her recent honeymoon in the Seychelles. Her glowing complexion really suited the all-white outfit she chose for the occasion. Kate carried her L.K. Bennett Natalie clutch bag in public for the first time.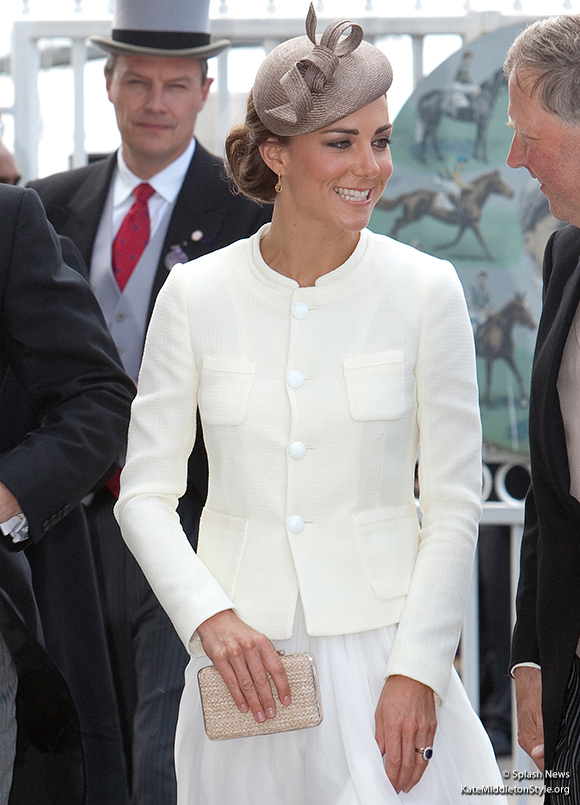 Since 2011, Kate has carried her Natalie straw clutch bag to a number of different public events (see most of them listed at the bottom of this page).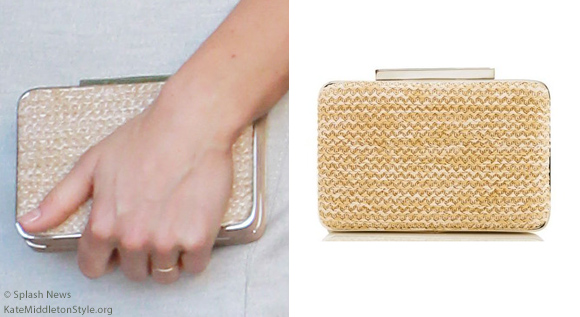 The clutch bag is a highly sought after piece by Duchess fans and L.K. Bennett regularly restocks updated versions of the piece (see below for a recent update on where you can buy this bag).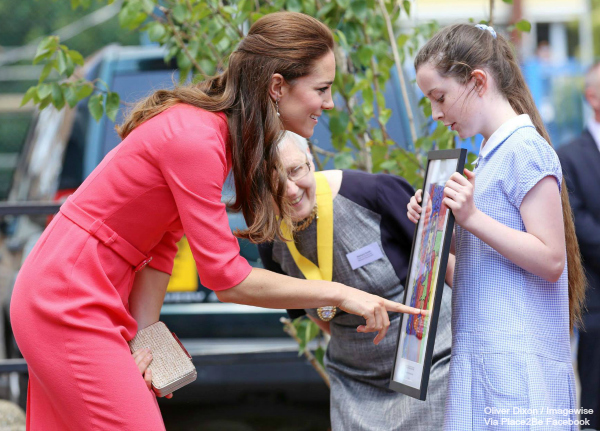 About The L.K. Bennett Natalie Clutch:
L.K. Bennett calls their Natalie clutch bag an "eternally-popular" piece. They say its diminutive shape, hard-side construction and finest quality woven straw body makes the bag a great addition to any wardrobe.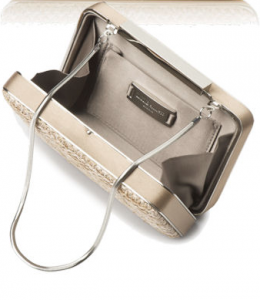 The L.K. Bennett clutch bag is a versatile piece that easily coordinates with neutral-coloured shoes, such as the L.K. Bennett Sledge pumps Kate is also famed for wearing.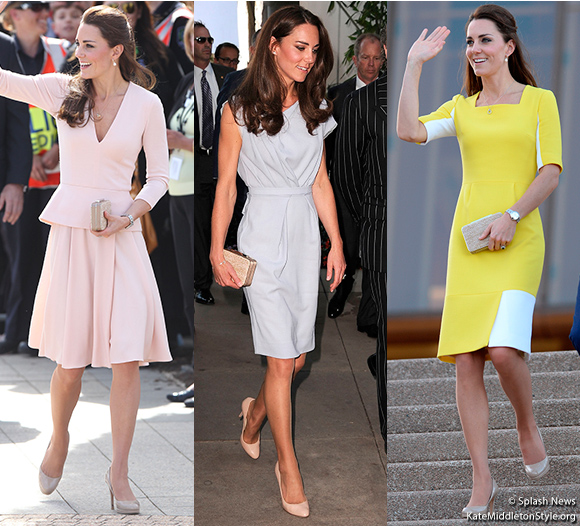 The neutral colour ensures this clutch can be worn with a number of outfits – just look at Kate – she's paired the bag with everything from coral to pink to grey, yellow and blue.
Where to buy the Natalie clutch bag
Sadly, the clutch is now sold out. You can find them new and used on eBay.