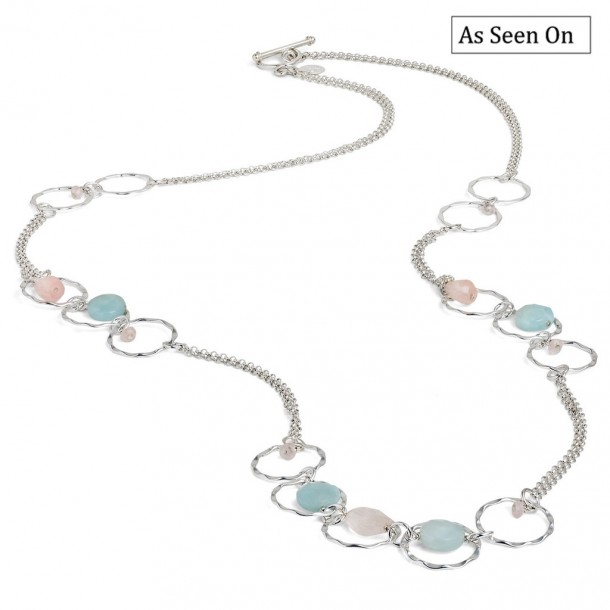 Several years ago, the Duchess of Cambridge (Kate Middleton) was photographed wearing this rose quartz and amazonite necklace from the Claudia Bradby Spring/Summer 2007 collection.  The style name is known as "Camellia".  
As demand for the necklace was high after the Royal Wedding in 2011, Bradby reissued the piece permanently. You can still buy the necklace from ClaudiaBradby.com today.
How Claudia Bradby describes the necklace:
The design that caught the eye of Kate Middleton, Our amazonite and rose quartz on sterling silver hoop necklace is an exquisite piece of jewellery that will accesorise your wardrobe beautifully. Length 81.5cm.

Rose quartz and amazonite are both associated with love and said to balance the emotions and promote calm.