Kate Middleton wears a pair of Gianvito Rossi's Gianvito 105 pumps in midnight navy blue suede.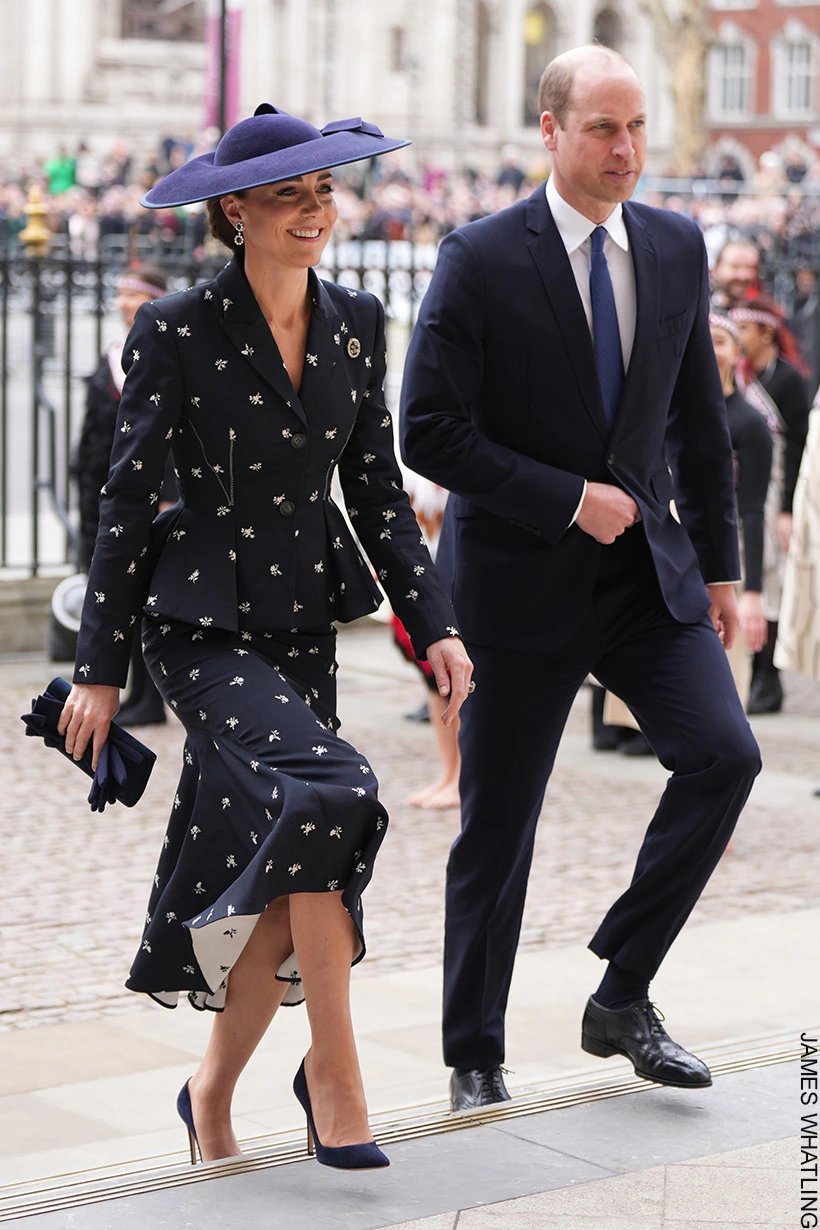 The Princess debuted the shoes during a visit to Cardiff in Wales during the Jubilee Bank Holiday weekend in 2022. We've spotted her wearing them on eight occasions to date.
Since, she's paired the blue heels with everything from formal skirt suits to office-friendly dresses; from wool winter coats to sharply tailored suits.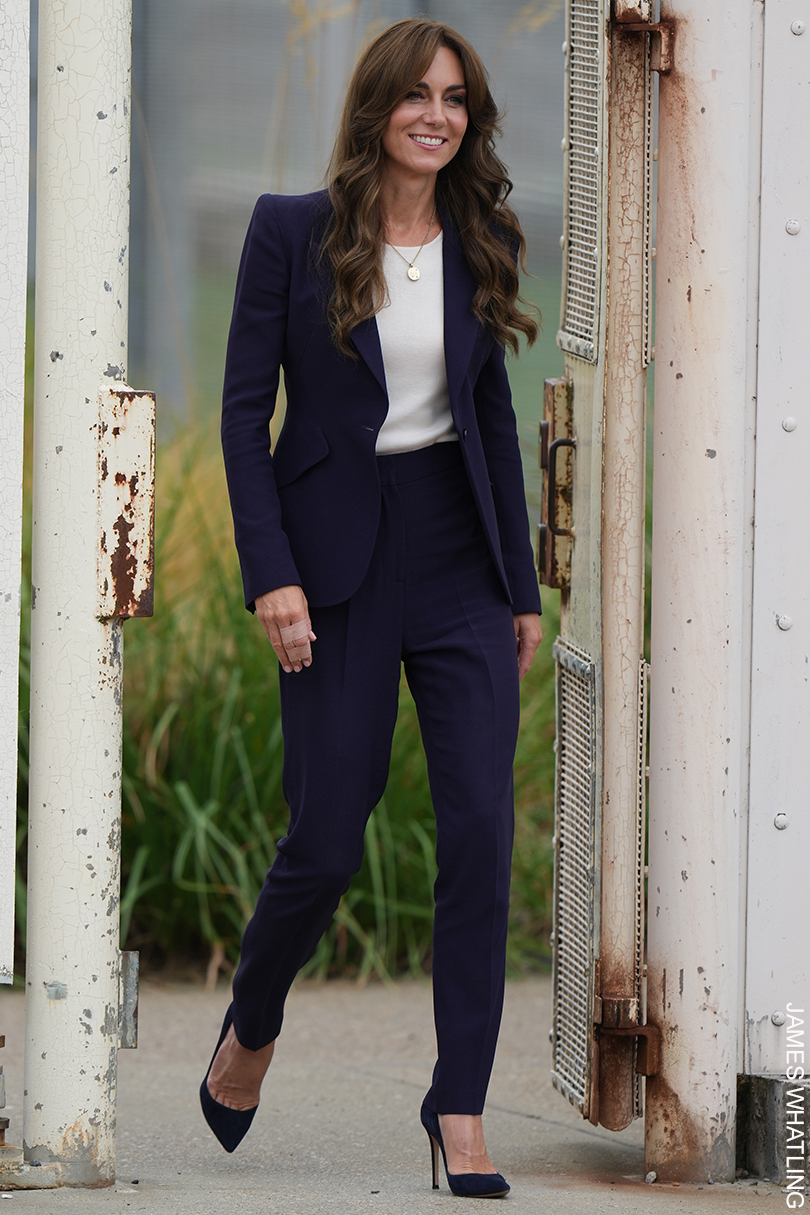 You can see the designer's vertical logo and leather symbol stamped onto the shoe's sole below, showing the style is an exact match.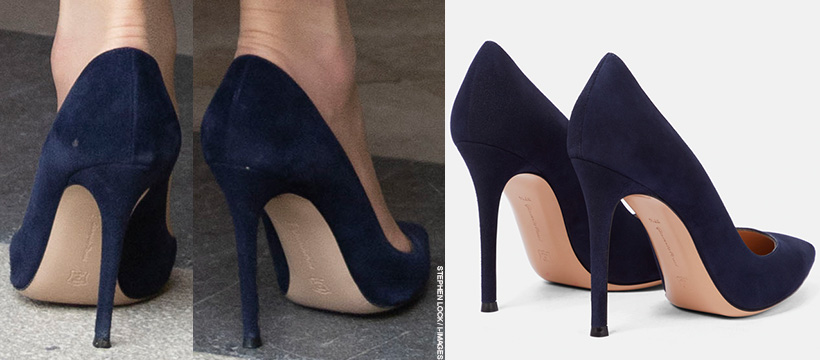 About the Gianvito Rossi 105 Pumps:
As Kate has demonstrated, the Gianvito 105 pumps are a timeless addition to any wardrobe.
The blue suede heels are handcrafted in Italy with meticulous attention to detail, they feature a pointed toe and a sleek 105mm stiletto heel—the overall silhouette exudes sophistication and elegance.
The high-quality suede ensures both comfort and durability, while the classic navy colour provides a versatile alternative to traditional black pumps.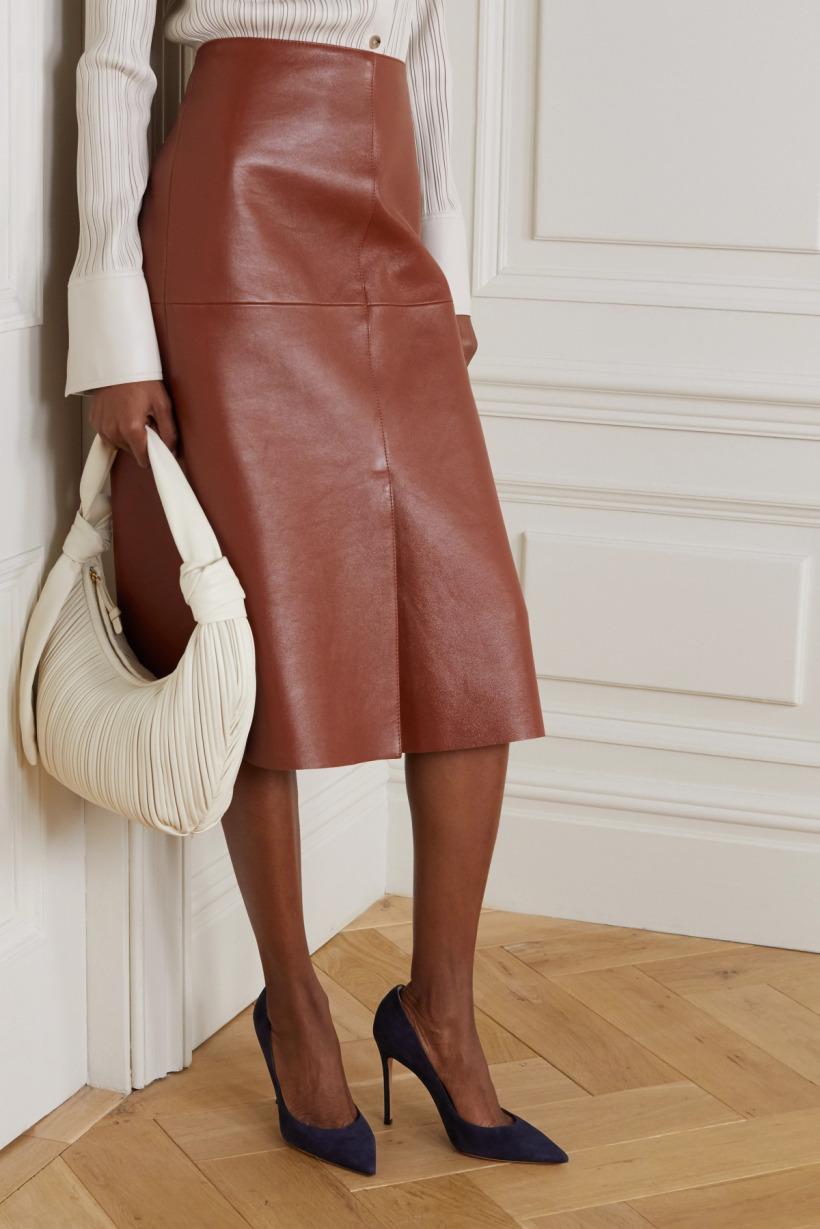 Gianvito Rossi 105 Pumps in Navy Suede
EXACT MATCH! Step up your shoe game with Gianvito Rossi's midnight-blue pumps, the perfect contemporary yet versatile alternative to classic black styles. Hand-finished in the label's Italian factory, these smooth suede pumps boast a cushioned leather footbed for ultimate comfort. Whether you're pairing them with tailored office wear or skinny jeans for a night out, these pumps will elevate any outfit.
It's no secret that Kate has a soft spot for Gianvito Rossi's stunning footwear designs. With 20 pairs of his shoes, boots, and sandals in her collection, the Princess clearly considers Rossi one of her go-to designers.
The Princess seems to have a particular fondness for the iconic Gianvito 105 style in particular—she owns them in a total of nine different colours, including praline, red, burgundy, bisque, white, silver, navy, black and teal/persian.
The versatile style and elegant silhouette of the Gianvito 105 pumps make them the perfect addition to any outfit, and it's clear why Kate has made them a staple in her wardrobe.