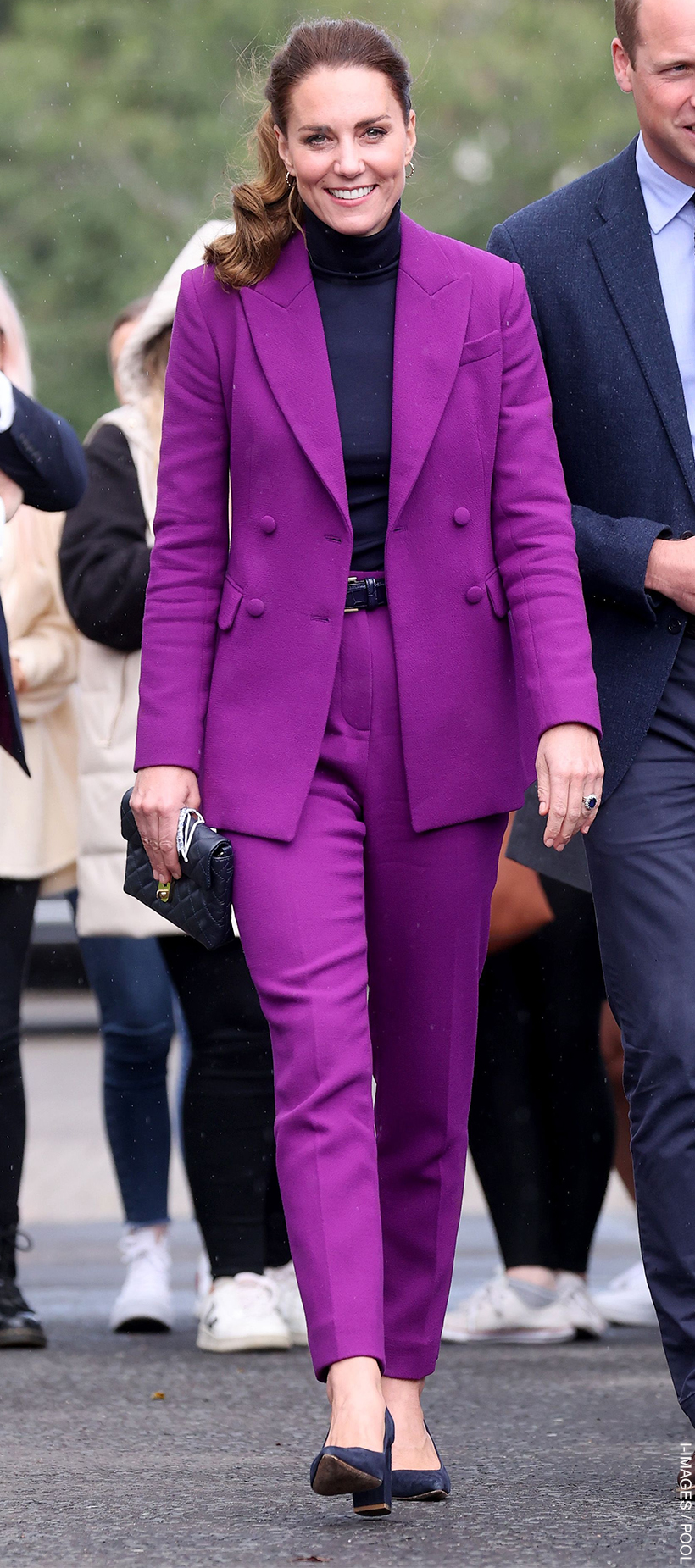 You'd think that William and Kate would need the day to recuperate after a busy evening walking the red carpet and hobnobbing with A-listers. But no, on the morning following the James Bond Premiere, the Duke and Duchess hot-footed it over to Northern Ireland.
The couple spent the day in Derry-Londonderry, a historic walled city in Ulster.
The city is Northern Ireland's second-largest. It was William and Kate's first visit to the area.
The Duke and Duchess's team shared this photo on Twitter with the caption, "it's lovely to see the Ulster University students reunited with each other on campus".
The couple spent the day hearing from young people about how life has been during the pandemic.
First stop on the itinerary: Ulster University's Magee Campus. Wearing masks, the pair toured the campus's medical facilities.
They were shown a specially designed simulated ambulance (show below)—the only one of its kind in the region. It is being used to train students on the university's brand new BSc Hons Paramedic Science programme.
During the visit, William and Kate met a group of students they 'Zoomed' with earlier in the year. Back in February, the couple surprised some of Ulster University's nursing students with a video call. At the time, the students spoke about their experiences of studying during a pandemic and of undertaking placements on the COVID-19 frontline.
During the catch-up, the students told William and Kate how their studies have progressed since they last spoke.
The two royals also met with the first cohort of medical students accepted into Ulster University's new School of Medicine.
Then, William and Kate visited a petting zoo at the university (presumably set up for the Fresher's Fair). Kate spotted a tarantula (amusingly called Charlotte, her daughter's name) and asked to hold it.
William held a snake, remarking that Prince George will be very jealous when he finds out.
After, the Duke and Duchess dropped into the University's Student Union.
They joined students attending a 'Culture Shock' event, designed to welcome newcomers to Northern Ireland.
They sampled whiskey, wheaten bread and the famous Mr Tayto crisps. (The Irish brand have a factory in the Ulster countryside).
They were also taught some local expressions.
While in the Student Union, William and Kate spoke to the students about their university experience outside of their studies.
They heard firsthand how events like Culture Shock promote an inclusive student body.
The visit concluded with a musical performance. William and Kate listened as the university's music students played traditional instruments.
Next, a change of venue (and a change of clothes for both William and Kate).
The couple travelled to the City of Derry Rugby Club to meet with players, coaches and volunteers involved in the 'Sport Uniting Communities' initiative.
Sport Uniting Communities uses the reach of each sport to promote meaningful, purposeful and sustained contact between individuals from different backgrounds – particularly across the religious divide – resulting in a change in perception and relationships.
The project is a collaboration between the Irish Football Association, Ulster Gaelic Athletic Association and Ulster Rugby and aims to promote peace and reconciliation.
The royal pair met with each of these organisations to understand their vital work.
The royal due watched young people taking part in activities before having a go themselves!
On social media, Kensington Palace asked who had the better technique.
We're team Duchess all the way, naturally!
William and Kate also met with young volunteers, staff and people from local clubs to hear about how the initiative brings communities and people from different backgrounds together.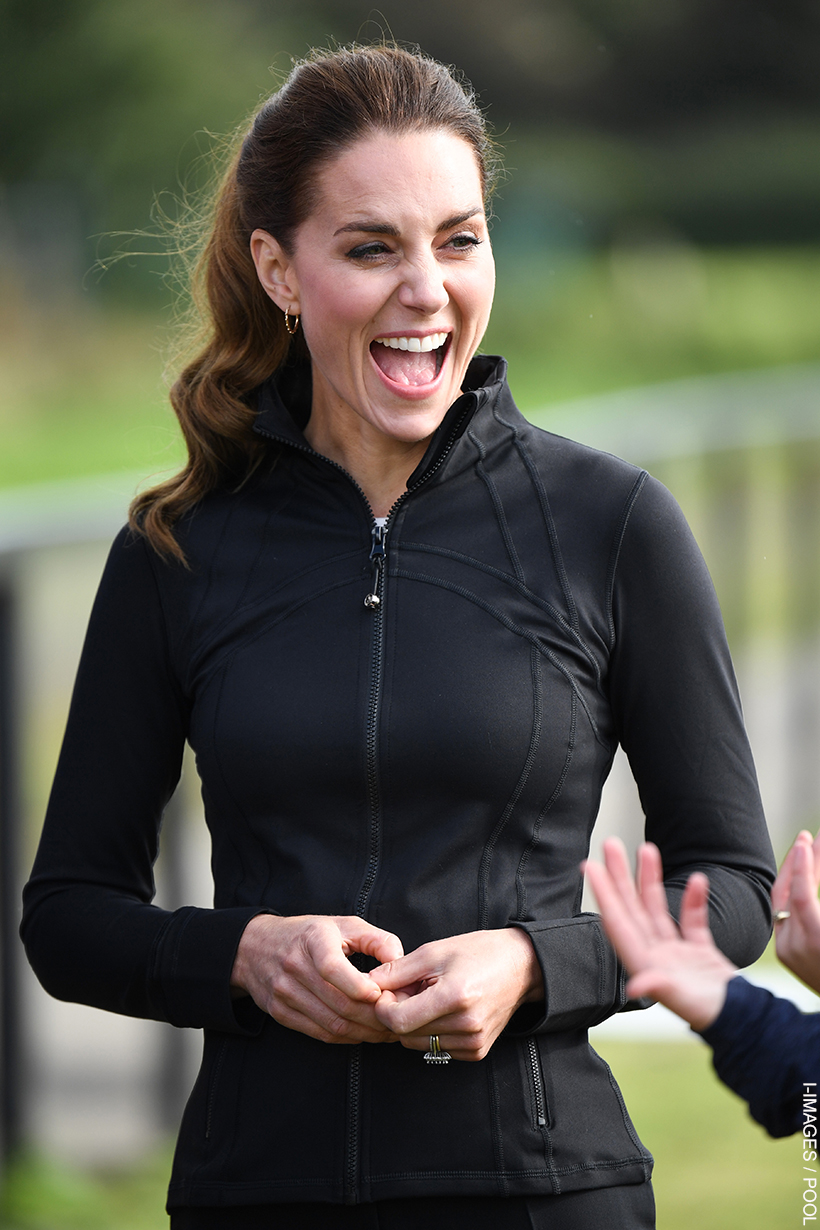 Kate's outfits:
Kate started the day in a purple trouser suit. The Palace confirmed it's by Emilia Wickstead. Shown below right at the designer's Autumn-Winter 2021 runway show:
I searched all of the usual Emilia Wickstead stockists for the purple suit, but it is not available to buy in this colour (at the moment, anyway). You can, however, buy the designer's 'Dida' jacket in both grey and houndstooth. I would imagine Kate commissioned the purple suit from the designer directly, perhaps after seeing it on a lookbook. (Thank you to Regal RepliKate, Lady Parky and Kate's Closet for IDing the suit before Kensington Palace confirmed it.)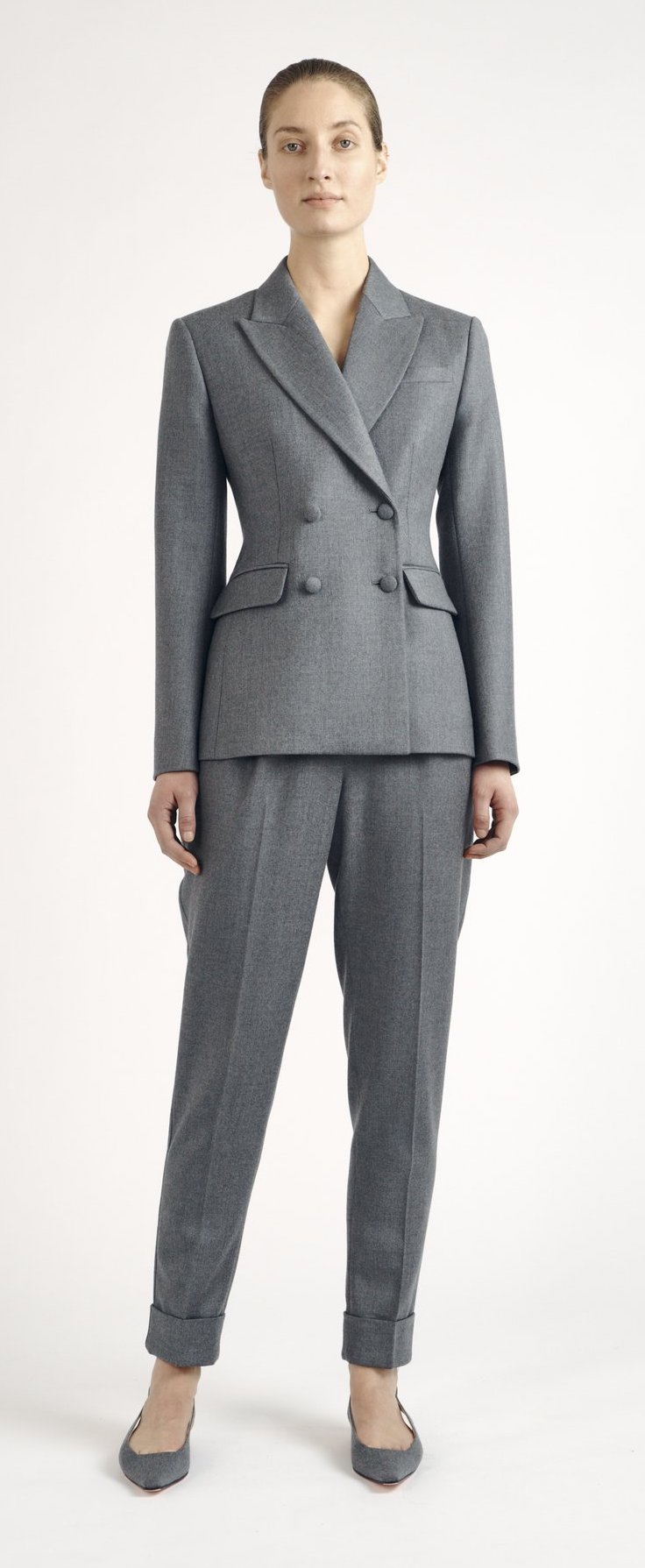 Show above: The Emilia Wickstead Dida jacket in grey (£1,345 / $1,842 at Matches Fashion), the Dida jacket in houndstooth (£1,505 at EmiliaWickstead.com).
Emilia Wickstead describes the Dida double-breasted blazer as "softly tailored to offer a structured yet ultimately feminine silhouette". The piece features defined shoulders, welted pockets, peak lapels and self-covered buttons across the front and at the cuffs. It's made from a mid-weight wool flannel fabric and features a silk-acetate mix lining.
On Wickstead's website, the Dida jacket is styled with the 'Gus' trousers. The designer says that the "precision construction and tailored finish of the Gus trousers offers a universally flattering fit."
As you may have noticed, the grey Gus trousers feature a turn-up detail. I'm not sure if they're sold like this or it's a styling choice by Wickstead's team. The company also have a listing for the Gus trousers in white without the turn-up. I can't decide if they're the same trousers, but grey ones have just been turned up at the ankle, or if they're two different variations on the same style? Either way, I think they're similar to the pair Kate is wearing, albeit tailored for her and without the turn-up.
Emilia Wickstead is an award-winning fashion designer located in London. She is originally from New Zealand but moved to Milan during her teenage years before relocating to the English capital city at age 18. After studying fashion design and marketing at Central Saint Martins art school and interning with Georgio Armani and Vogue Magazine in New York, Wickstead launched her own brand in 2008. Kate has worn coats and dresses by the designer regularly since joining the Royal Family in 2011.
Under the purple suit, Kate wore a navy blue polo neck. Sadly this top has not been identified.
Kate's navy blue belt is another unidentified item, unfortunately. The piece has a croc-effect finish to the leather and a gold-tone buckle. The Duchess has worn this belt during a handful of public engagements. Here's her wearing it to present a Pride of Britain Award to NHS workers in 2020.
Kate brought back her trusty blue quilted Jaeger bag for the visit to Derry-Londonderry. According to one of my favourite Twitter accounts, this is the bag's seventh outing to a public engagement since its debut in 2012.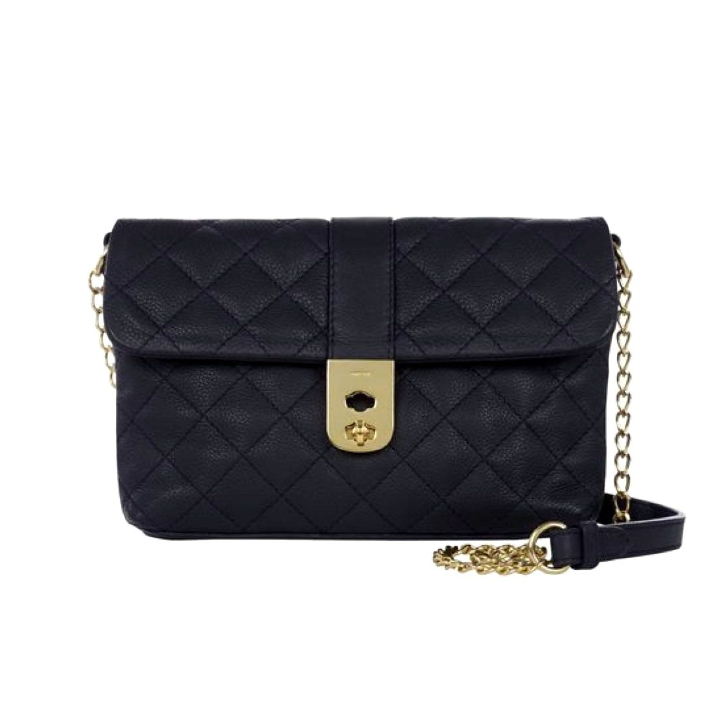 The bag features gold hardware and a gold metal chain strap, which Kate tucks inside. Sadly, it is no longer available to buy, as you'd expect (Kate did first carry it for the first time nine years ago).
Jaeger is an English fashion brand. Founded in 1884, it is 134 years old. Traditionally, Jaeger were known for their classic 'twinset and pearls' image but over the last 13 years, the company has attempted an overhaul, even showing at London Fashion Week in 2008. They've been in financial difficulties for the past few years. The brand were recently acquired by Marks & Spencer. Kate's only worn a handful of items from Jaeger over the last decade during her life as a working royal. A White dress with navy detailing, a yellow shirt dress, a white shirt and a blue printed dress.
Kate's comfortable-yet-stylish looking shoes are the Josie Block Heel Pointed Courts by Emmy London. She wears them in a shade of blue the company refers to as Midnight.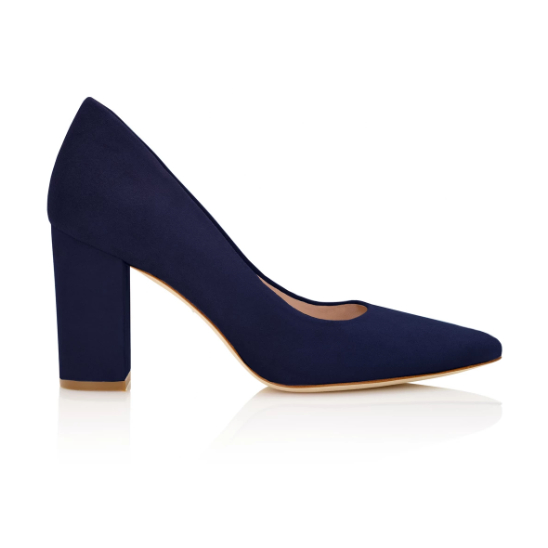 The shoes can still be purchased from Emmy London (£395). They're made from kid suede, lined with leather, feature a natural nubuck sole and have a luxuriously padded insole for added comfort. The company design and hand-finish the shoes in London.
Emmy London is a high-end shop that offers house-designed, handmade women's shoes. It's run by designer, creative director and founder Emmy Scarterfield. Emmy graduated from Cordwainers College in London (Jimmy Choo is another famous college alumni) before working with top fashion labels in Milan for five years. She then moved back home and started her own business. Kate owns several pairs of shoes and a bunch of matching handbags by Emmy London:
For both the university visit and sports engagement, Kate wore her gold Liv Thurlwell Bobble Hoop Earrings. The 18ct gold vermeil and sterling silver earrings cost £130 on the designer's website.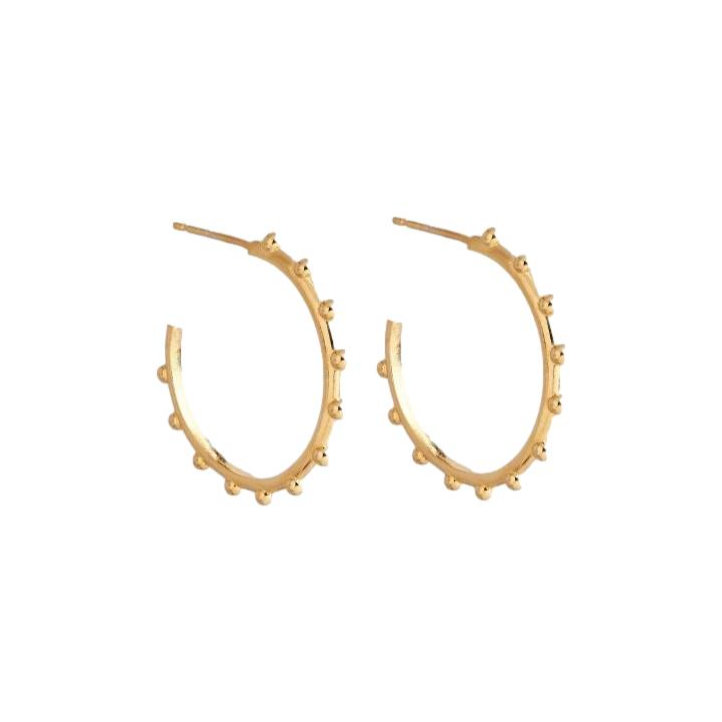 Liv Thurlwell Jewellery is an artisanal jewellery brand. Liv is an independent designer who handcrafts her pieces in her studio in the English countryside. Each piece is responsibly made with processes that are eco-friendly and sustainable. The designer uses ethically sourced and recycled materials are used whenever possible.
This is the third time we've spotted Kate wearing the earrings. We first saw her wear the earrings earlier this year, in the photo where she's receiving her COVID-19 vaccination. She has not worn any other styles from the brand, to date.
Next, let's take a look at Kate's sporty outfit from the visit to the Derry Rugby Club.
She wore Lululemon's Define Jacket in black Luon fabric. (Thanks to Emily's sister for this ID!) The brand say this jacket has a "feel-good fit that can do it all", whether you're "up for an adventure or ready for downtime". Apparently, the piece is a fan-favourite.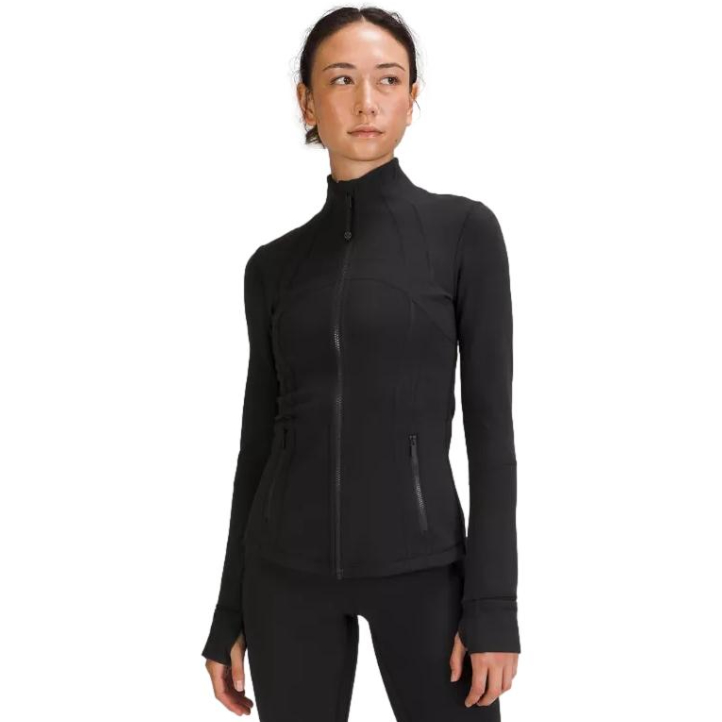 The jacket features secure front pockets, thumbholes on the sleeves and 'Cuffins' (a sort of inbuilt mitten to keep your hands warm on cold days). It's made from a cottony soft sweat-wicking breathable stretch fabric called Luon, with added Lycra for stretch. Lululemon.co.uk stock the jacket in seven different colours for £98. It's available in 13 different colours at lululemon.com for $118.
To my knowledge, Kate has not worn Lululemon clothing on a public engagement before. However, in 2016, she was spotted shopping in one of their London shops. At the time, The Daily Mail ran a story on the sighting (mostly just totalling up the cost of the outfit she wore).
Lululemon specialise in upmarket 'athleisure' clothing. They're a Canadian brand, founded in 1998. The company started out selling yoga pants and other yoga wear. Today, they sell other athletic wear, lifestyle apparel, accessories and personal care products too.
At the rugby club, Kate wore a pair of black trousers too. Nothing further is known about the trousers, though I do believe she has worn them to sporting engagements in the past.
Kate's trainers/sneakers, however, are familiar. They're the New Balance x Sweaty Betty 'Vazee' style.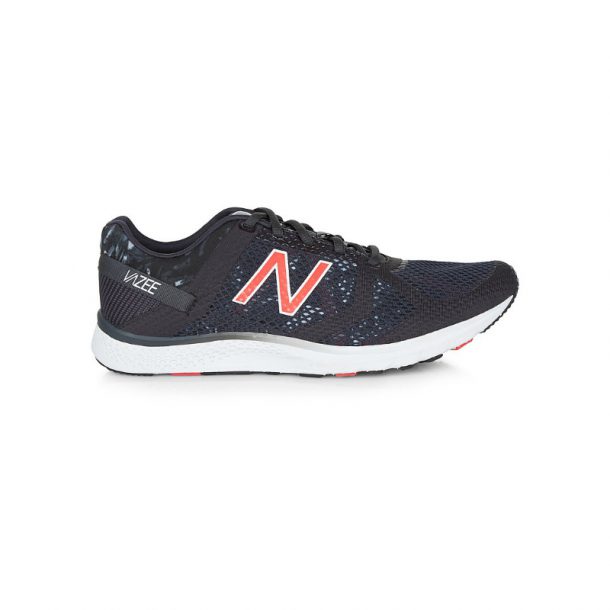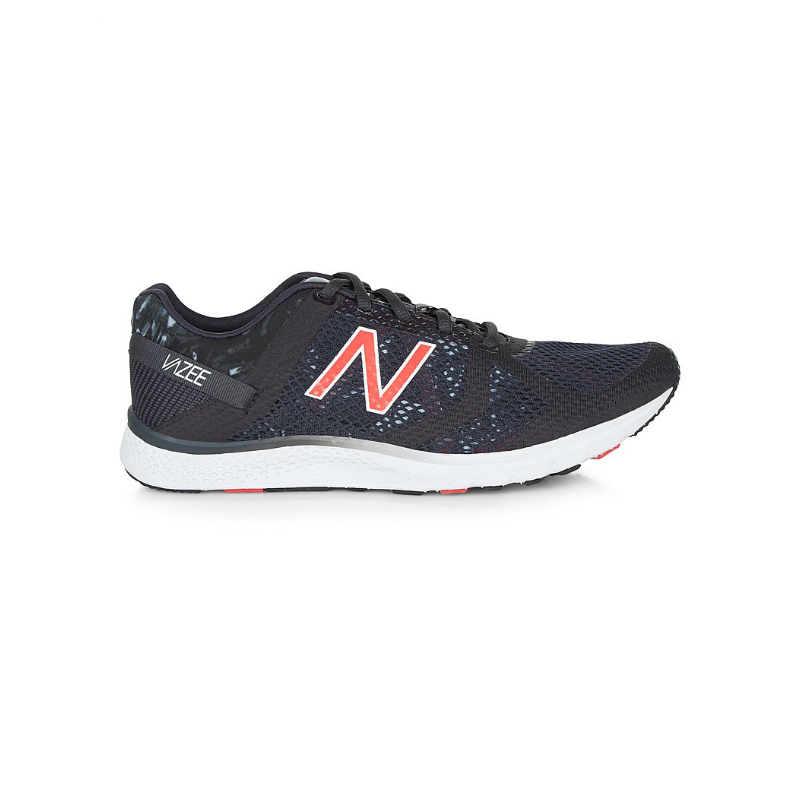 The black sneakers were exclusive to the sports apparel shop, Sweaty Betty. They cost £90 GBP / $145 USD / $150 AUD / €110 EUR. Sadly, they're no longer available to buy. (Similar pair here at NewBalance.com or try eBay.)
Kate's worn the shoes to two other public engagements in the past. Pictured below, Kate during a Heads Together event before the London Marathon in 2017.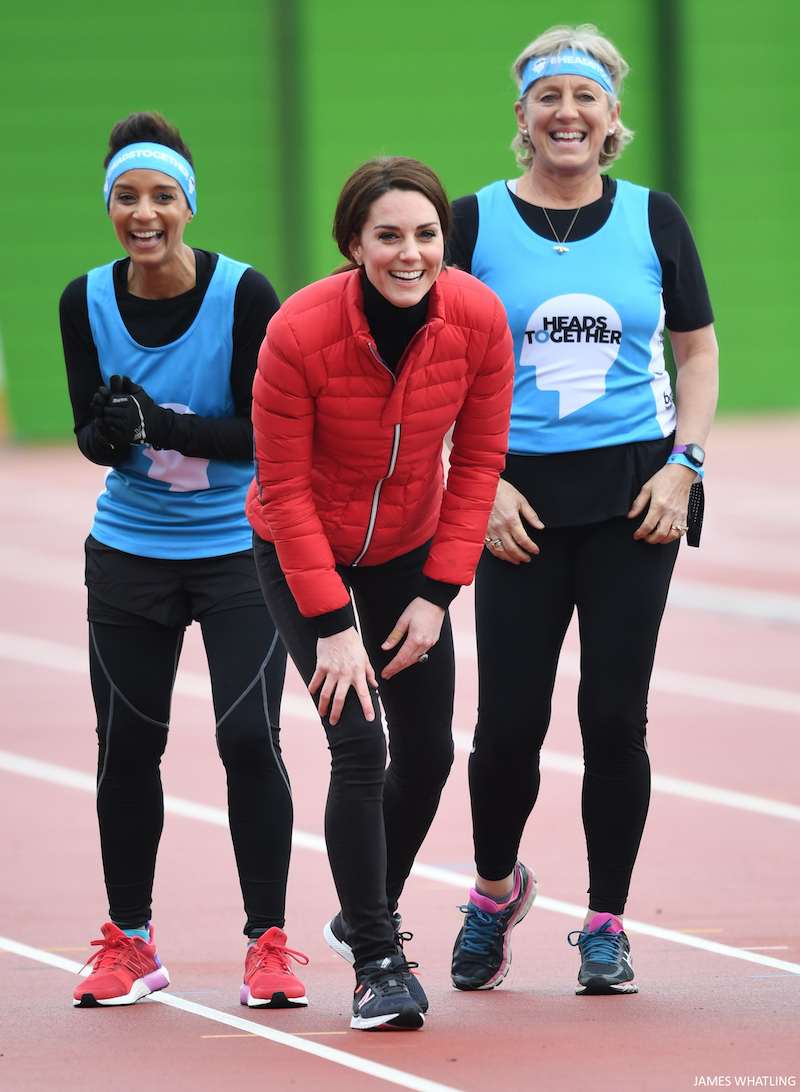 New Balance is a 115-year-old American footwear and sportswear brand. The company did not originally sell sporting goods, but arch support insoles. They started producing footwear for athletes in the 1960s. Kate owns two other pairs of trainers by the brand: the Fresh Foam Cruz V2 style in blue and the 611 Cush+ style in grey, both last seen in 2019.