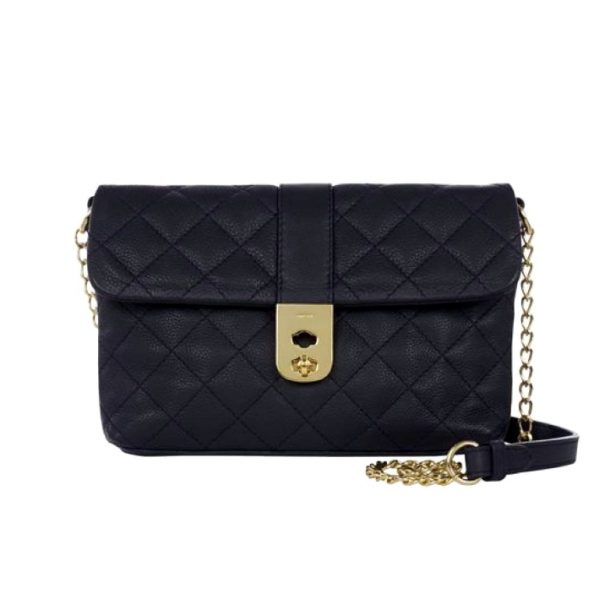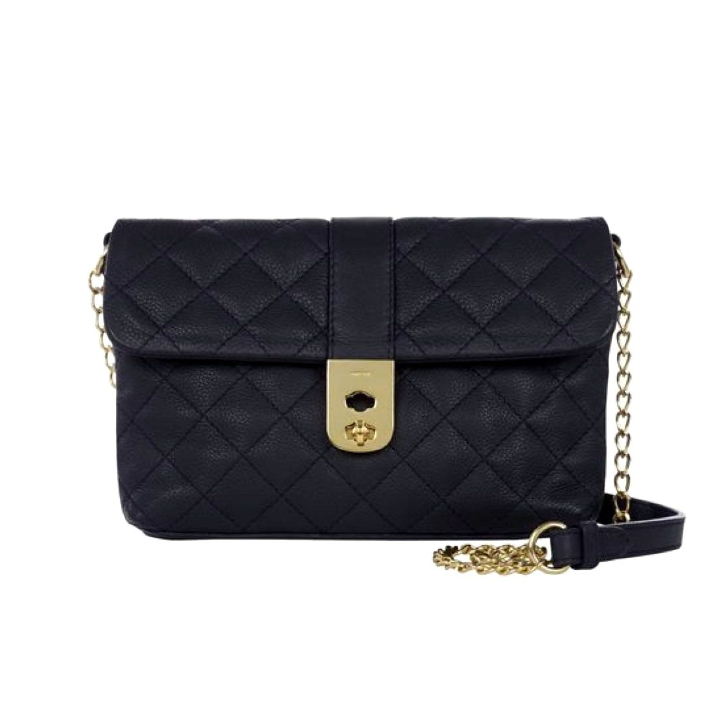 The Duchess of Cambridge (Kate Middleton) visited Nottingham in June 2012 holding a navy blue quilted clutch bag.  She's carried the piece at least six times since; most recently during a visit to Northern Ireland (September 2021).  It's the aptly named 'Kate' clutch by British brand Jaeger.   
About the Jaeger Kate bag:
The Kate bag is made from quilted leather and features a gold metal chain strap and gold branded hardware. Kate tucks in the strap and carries it as a clutch. She owns the piece in navy blue but it also came in tan. Fun fact: Kate's mother Carole and sister Pippa own the bag in tan.
Buying the bag:
Sadly, the bag is no longer available to purchase from Jaeger, as you may expect (Kate first carried it 9 years ago!) But it does pop up on eBay from time to time.
Kate Middleton and Jaeger:
In addition to the quilted blue clutch, Kate owns a handful of other pieces from Jaeger: an elegant white shift dress, a sunny yellow shirt dress, a blue printed silk dress and a crisp white linen blouse.
About Jaeger:
Jaeger is an English fashion brand known for its high-quality clothing and expertly cut contemporary garments. The brand has over 130 years of history and was seen as the place to shop in the 1960s.
Sadly, the company fell into administration.  In 2021, it was purchased by Marks & Spencer.