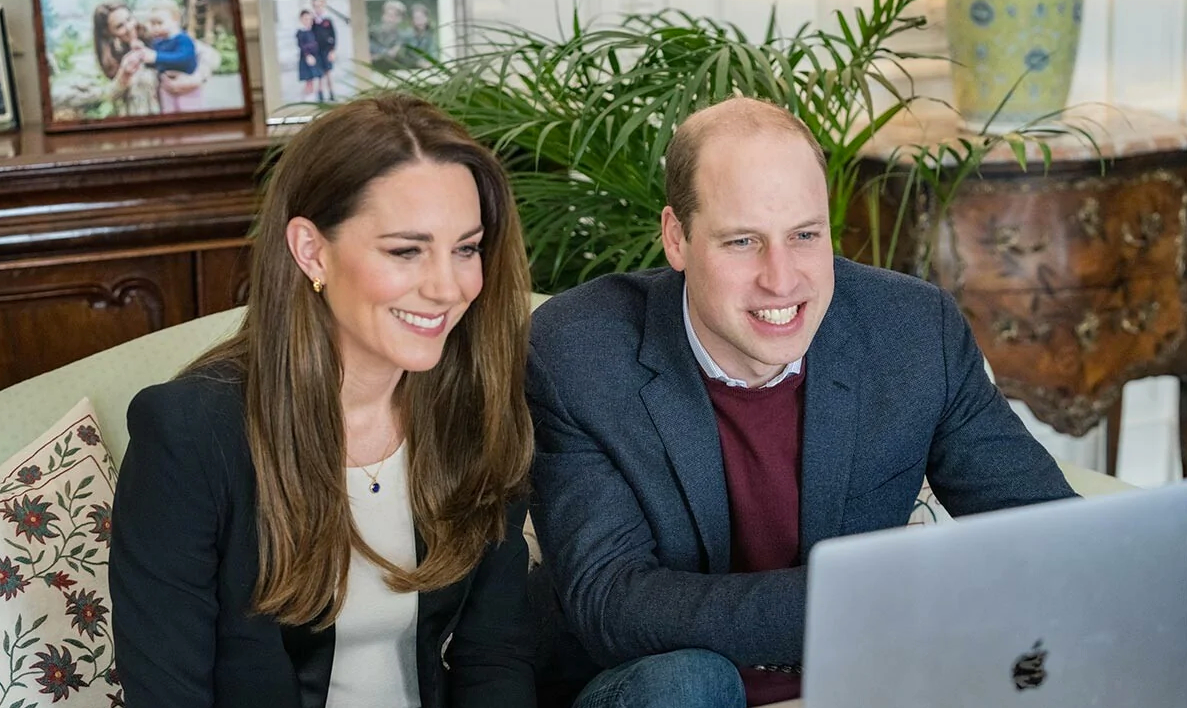 Wednesday, 10th February 2021—Kensington Palace shared a video of William and Kate speaking with Ulster University nursing student Abigail about her experiences of working on the front line of the Covid-19 response in Northern Ireland.
See the video below:
Abigail had filmed a "day in the life" video diary, sharing her experiences of a typical shift during her first placement as a student nurse. In the video, she wrote, "starting nursing training during a pandemic is never ideal but I've been so well supported and I'm so thankful".
William and Kate also surprised Ulster University students taking part in practical clinical sessions with their lecturers. Dropping in to a nursing skills lab, the royals asked the student nurses about their experiences of studying during a pandemic. The nursing students undertook placements during the first wave of the pandemic, with many extending their placements to provide further support on the frontline.
On Twitter, the palace shared a message of thanks to student nurses for "their incredible work supporting the frontline workforce".
Kate's outfit:
Kate brought back a familiar black jacket for the phone call. It's her Alexander McQueen Leaf Tuxedo Jacket.
The smart tuxedo jacket features an electric blue lining, an exaggerated silk lapel and a single button closure. The piece retailed for £1,240 / $1,195 at Net-A-Porter.com. Sadly it's now sold out (check out a similar McQueen blazer here).
Kate first debuted the piece in October 2020. She wore the jacket to announce the winner of the Wildlife Photographer of the Year competition at the Natural History Museum in London.
During the zoom chat, Kate wore a new pair of gold earrings. They were later identified as the Chain Huggie Hoops by Orelia London. The brand shared confirmation that Kate wears the style on Twitter.
The earrings are made from brass and plated with gold. They retail for £15 (you can preorder them on the brand's website, orelia.co.uk for shipping in mid-April).
Kate's necklace is from Astley Clarke. It's the British brand's Round Stilla Pendant. It features a blue lapis lazuli stone hung from an 18ct yellow gold vermeil demi-fine chain. Kate's worn the pretty necklace a handful of times since she debuted it in January, leading to speculations that it was a birthday gift from William, her family or a friend. You can buy the necklace with a lapis lazuli stone (as worn by Kate) and a variety of other gemstones at astleyclarke.com (£160 / $220).
Kate's t-shirt: Sadly no information known on this piece.