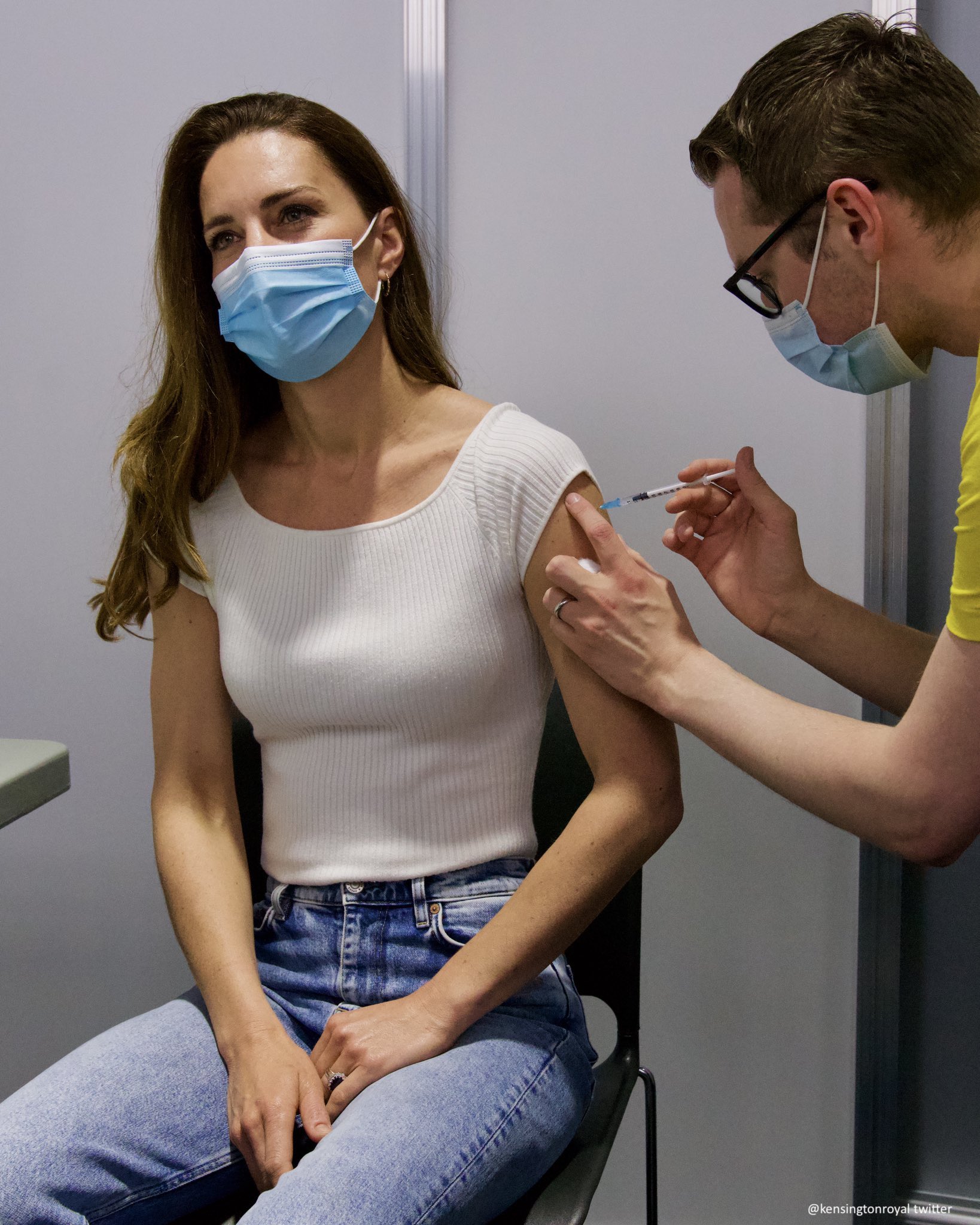 29th May 2021 — Kensington Palace confirmed that Kate received her first dose of the COVID-19 vaccine. She attended her vaccination appointment at the London Science Museum on the 28th of May 2021.
In a tweet, Kate shared her gratitude to those assisting with the UK's vaccine programme:
I'm hugely grateful to everyone who is playing a part in the rollout – thank you for everything you are doing.
Kate's outfit:
Kate dressed in a casual outfit to receive her Covid-19 vaccine. She paired a simple white ribbed top with a pair of blue mom jeans.
First, let's take a look at the top. It is from H&M. It's the brand's Off-The-Shoulder Ribbed Top in White.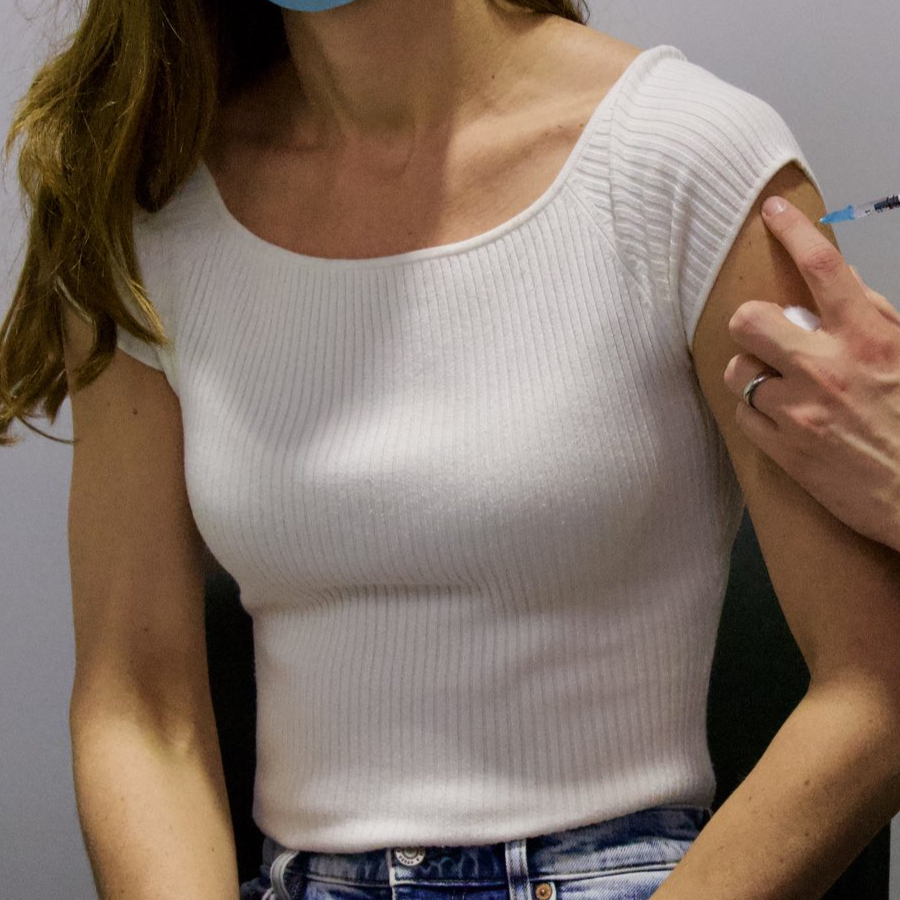 The white top is an off-the-shoulder style, but Kate wears the sleeves higher up, on the shoulder as you can see. The garment provided easy access for the vaccinator!
We first spotted Kate wearing it to the Eden Project in 2016.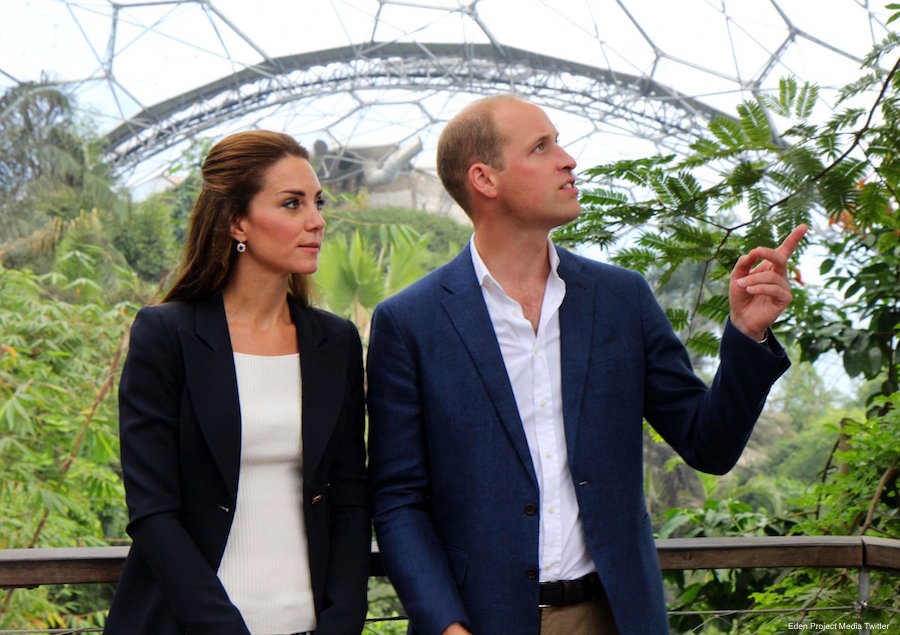 The top is made from a rib-knit fabric made from a rayon/nylon/spandex mix. From my notes, I can see the piece originally retailed for $34.95 in the USA back in 2016. As you'd expect with it dating back 5+ years, the top is no longer available to buy. Look for similar at H&M?
Kate paired the white top with a pair of 'mom' jeans in a light blue wash. They're actually from one of H&M's sister brands, & Other Stories. They're known as the 'Favourite Cut' jeans.
The trendy Swedish store sell the Favourite Cut Jeans in two leg lengths: regular and cropped. Sadly, I am not sure which pair Kate wears. The regular size have an inseam of 76cm. The cropped jeans' inseam is 70cm. Looking at this photo from June 2021, I'd say possibly the cropped length?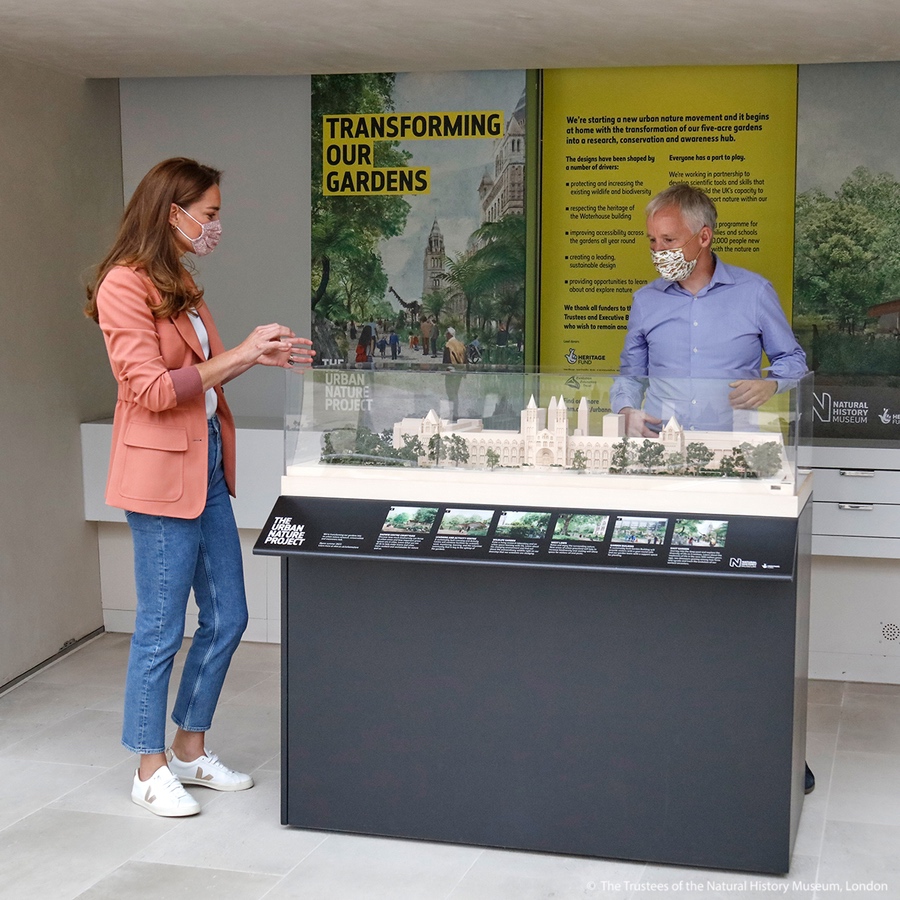 From the photo, we can also see that Kate wore a pair of gold hoop earrings on the day she received her Covid-19 vaccination. They're by British designer Liv Thurlwell. They're known as the 'Gold Bobble Hoops.'
The 18ct gold vermeil earrings cost £140. They're currently available to buy on backorder.