Do you love Kate Middleton's blue suede Corkswoon wedges by Stuart Weitzman?  We're guessing Kate loves them because she wears them so often!  Here's a photo of Kate wearing the wedges to the Commonwealth Games back in 2014 –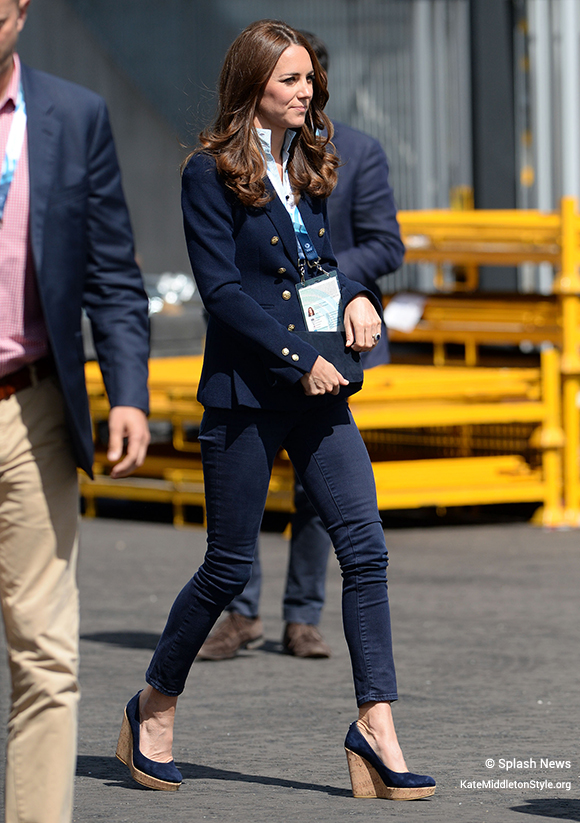 An affordable copy:
If you love to dress like a princess but don't have the budget, you are going to love these blue wedges!  They're a wonderful, affordable copy of the Corkswoons, see below for prices and availability –
Left:  Stuart Weitzman 'Corkswoon'
Right: Vince Camuto 'Faran' wedge
Aren't they a fantastic alternative?  They look nearly identical for a third of the price.
Here's how they were described at Nordstrom:
A streamlined pump is elevated by a trend-savvy cork platform and wedge and cast in a curvy silhouette.
To copy Kate's style, pair yours with skinny jeans and a striped top.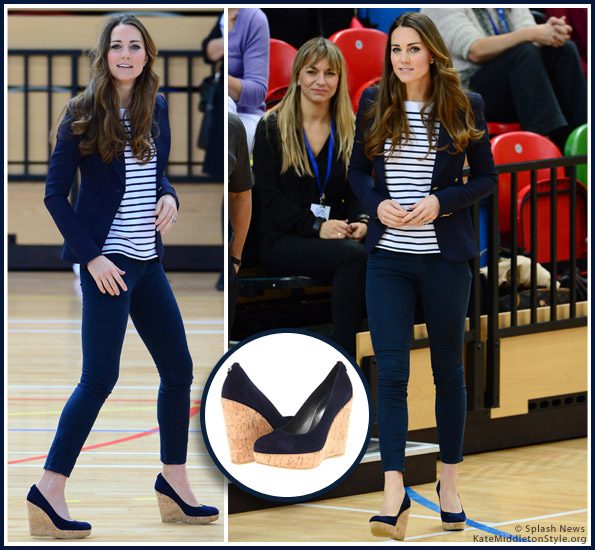 * All sale information, prices, offer codes, delivery information and basically everything else on this page is subject to change at any time!  Do your research before buying!