The first time we saw the Duchess of Cambridge (Kate Middleton) wear her grey Mint Velvet shoes was in spring 2013, while pregnant with Prince George. A year later, she wore them again for the white knuckle Shotover Jet ride while on tour in New Zealand, pictured below: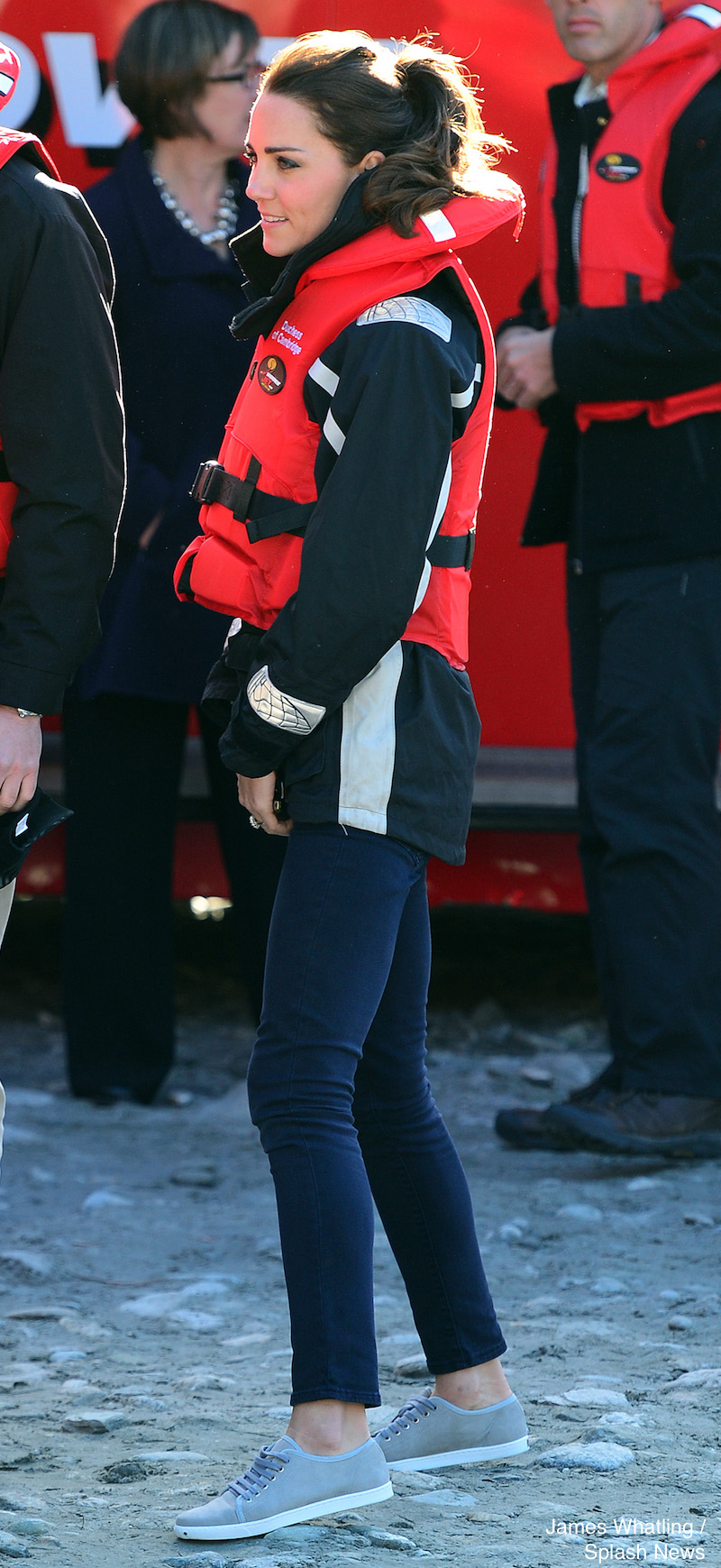 Also, we've seen photographs of Kate wearing the grey suede plimsolls several times since. Usually in candid pictures of her out and about shopping.
About the Mint Velvet Bibi Plimsolls:
The grey sneakers are made from suede leather, they feature matching grey laces, a coordinating grey trim and a prominent white rubber sole.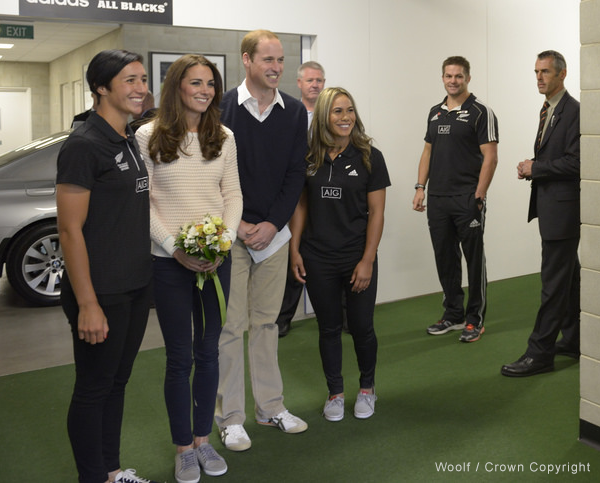 Mint Velvet said the plimsolls were made from "fine taupe suede" and designed to add a touch of"luxe to any outfit."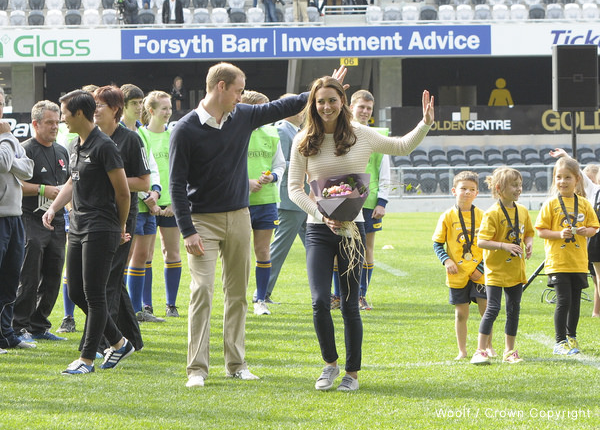 Where to buy the Bibi Plimsoll:
Sadly, Mint Velvet no longer stock the Bibi Plimsoll worn by Kate. However, they often release similar styles each season.
If you'd like to buy the exact style worn by Kate, try eBay. There are often several pairs listed.
Kate Middleton wearing her Mint Velvet shoes:
Here's a photograph of Kate wearing the grey plimsolls while coaching a children's rugby match in Christchurch, New Zealand, during the 2014 Royal Tour. She wore the casual sneakers with ankle-length skinny jeans and a sweater: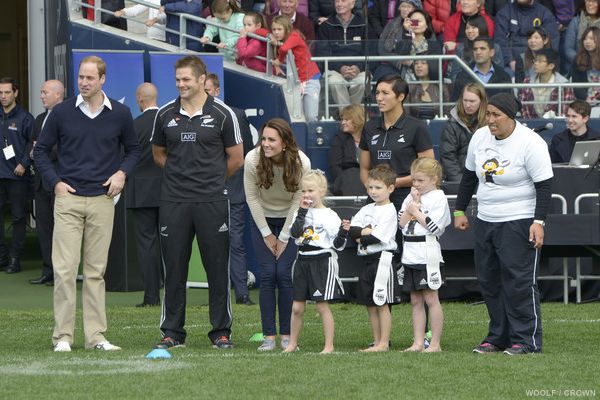 About Mint Velvet:
Mint Velvet's concept is "relaxed glamour". The company creates everyday pieces with a luxe feel but without the designer price tag. Mint Velvet aim their clothing at working mothers with modern lifestyles who wish to look effortlessly stylish.
I'm disappointed Kate hasn't worn any other pieces from Mint Velvet (yet). They're one of my favourite shops. I love their luxe designs, flattering styles, muted colours and elegant prints. I hope we'll see Kate wear more Mint Velvet soon.