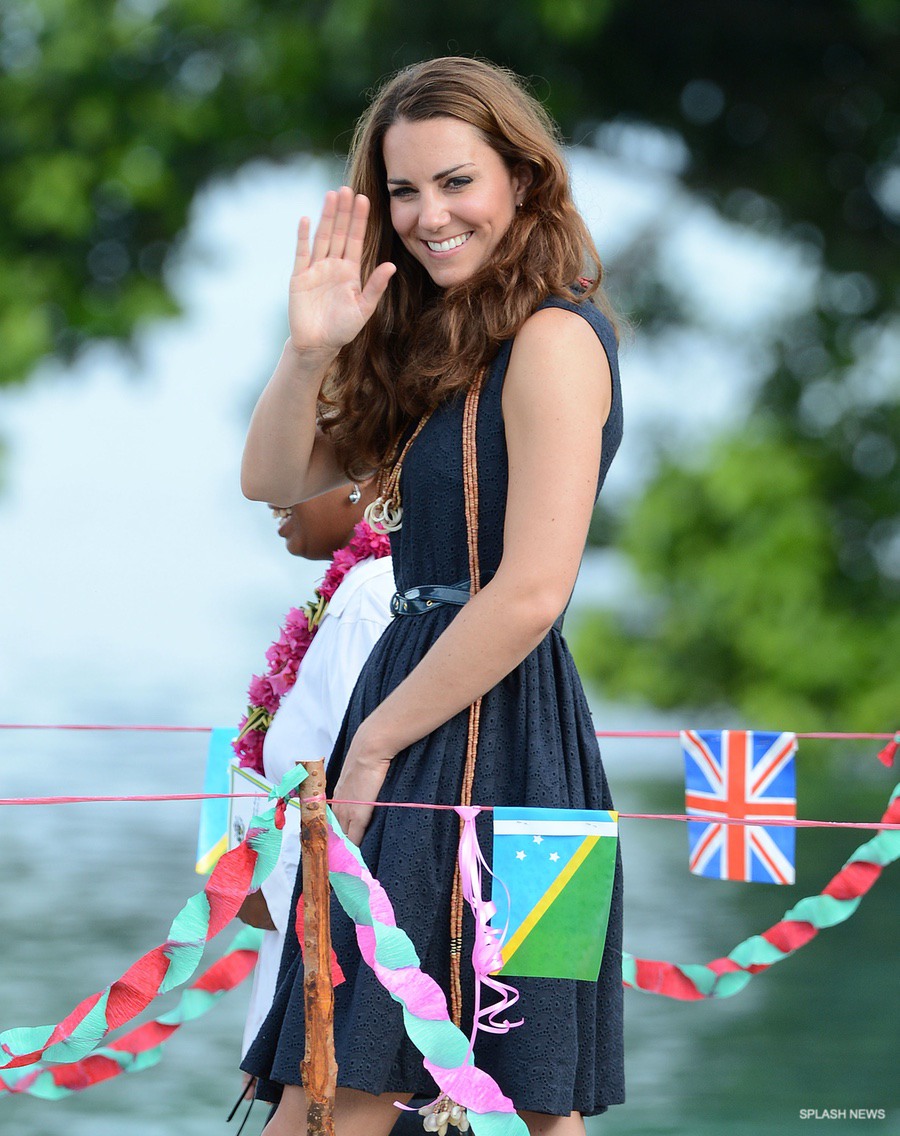 SEPTEMBER 17th 2011 – After spending the morning in Honiara, William and Kate flew out to Marau.
Here, the royal couple were met with spear-carrying tribesmen covered in white war paint.  The tribesmen stood on guard, and only stood at ease once instructed by the chief of the Tetekanji area, who declared the couple friendly. This is a traditional greeting ceremony on Marau. After, the Duke and Duchess saw, and joined in with, a choir singing the National Anthem.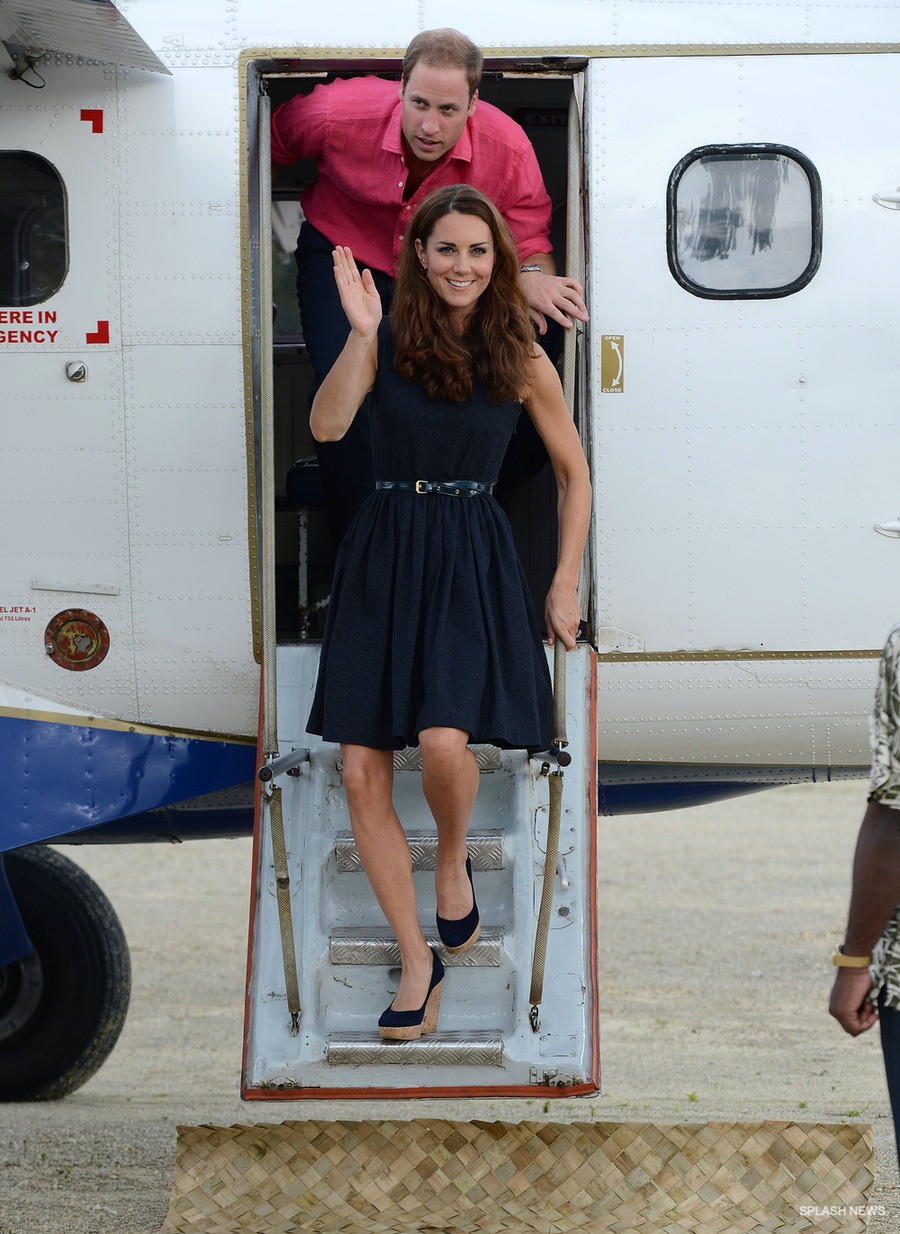 William and Kate were then handed garland necklaces made from shell money.  Each necklace is worth around £150 and takes three months to make.  They're crafted from nut shells and dolphin teeth found washed up on the shore.
Later, the couple were due to jet off to a private island resort on the island of Tavanipupu.  Before boarding the waiting motor yacht, nine women entered the water waist deep to perform a traditional dance.  Here we can take a look: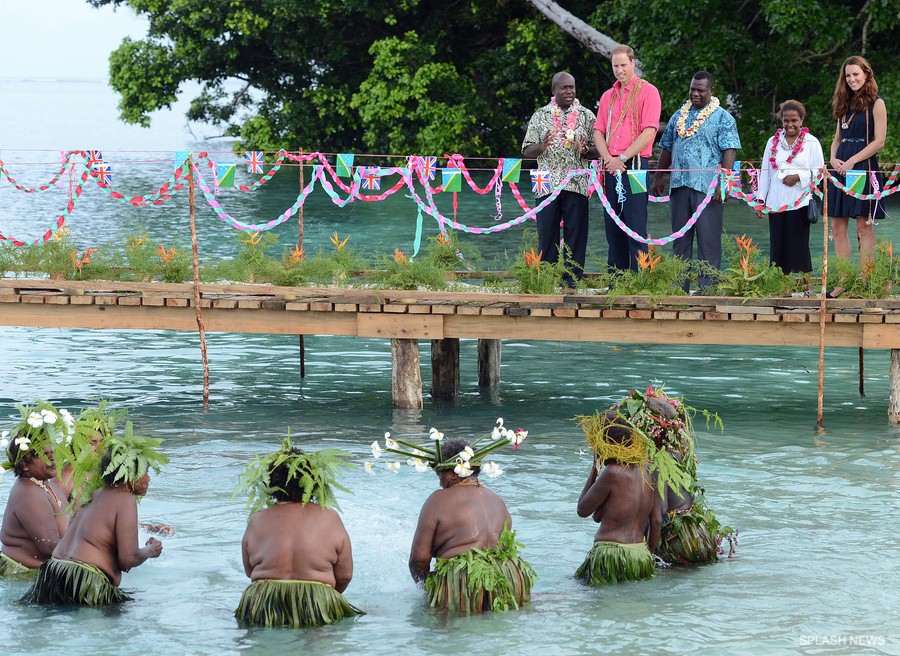 Kate's outfit:
Kate wore a dark blue dress from the English fashion label, Mulberry. The dress is from the label's 2012 Spring/Summer collection.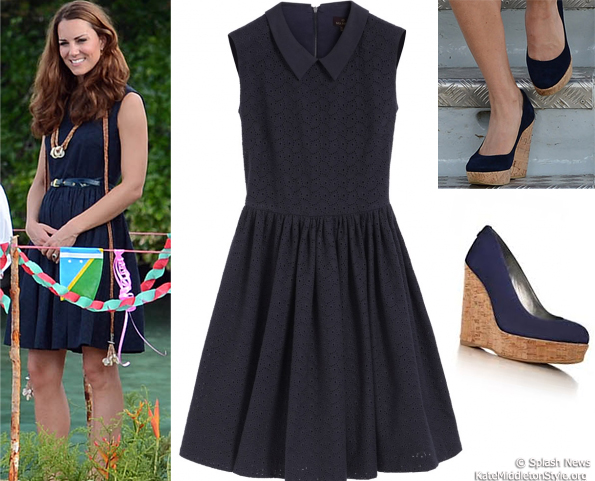 The dress features the same Broderie Anglaise detailing as Kate's white Alexander McQueen skirt suit from day two of the tour, as you can see in the image below: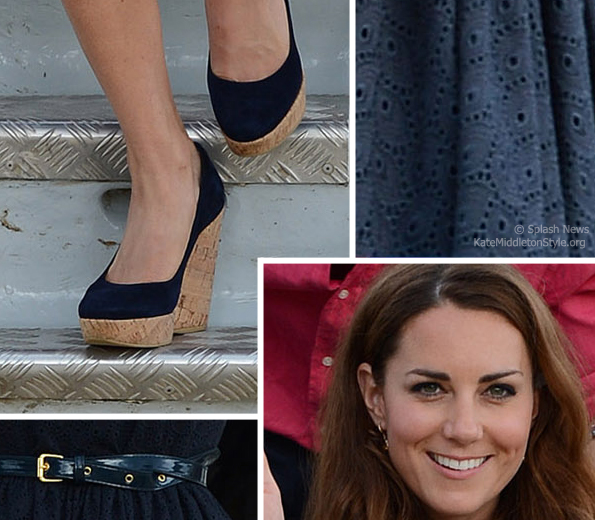 As both images show clearly, Kate is wearing her blue Stuart Weitzman Corkswoon wedges. You can also see Kate's belt in detail, and just about make out Kate's Kiki McDonough Citrine Drop earrings.