The Duchess of Cambridge (Kate Middleton) first wore her Stuart Weitzman Corkswoon wedges in the summer of 2012.  Since, she's worn them during multiple public engagements.  Here she is wearing them with a Diane Von Furstenberg dress during the tour of Australia in 2014: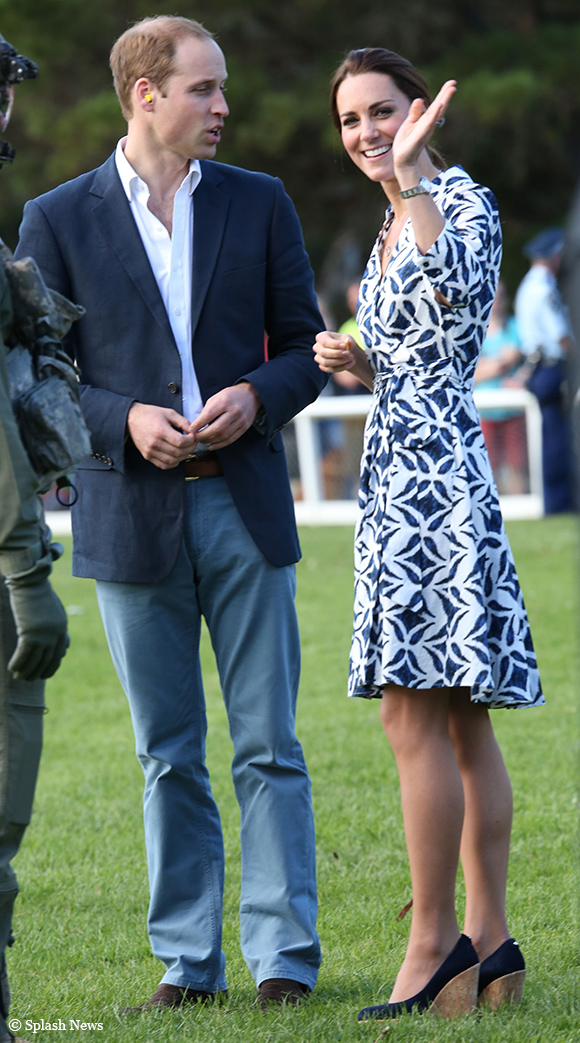 Here's a look at Kate wearing the blue wedges during the Commonwealth Games in 2013: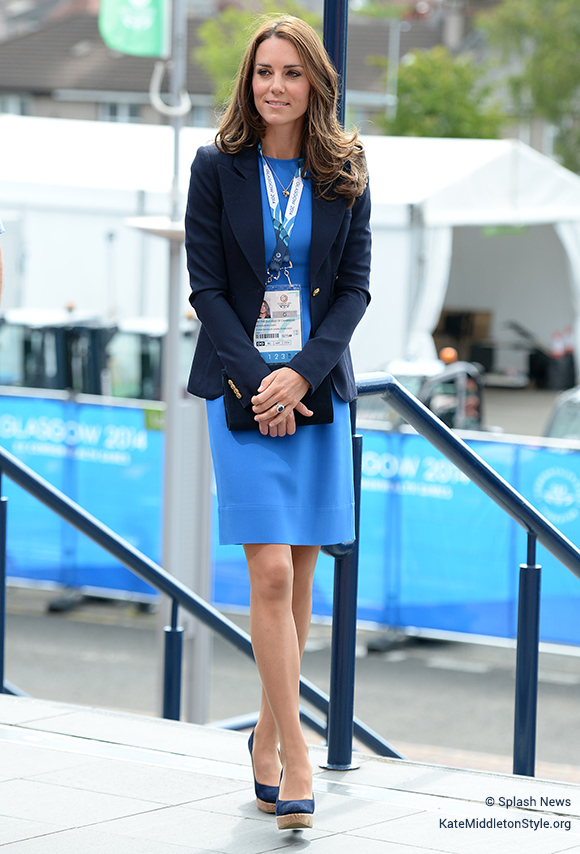 About the Stuart Weitzman Corkswoon wedges:
The Stuart Weitzman Corkswoon wedge has a heel of approximately 4.5 inches, a 1.25-inch platform and a rubber sole.  They are made in Spain.  The blue colour that Kate wears is crafted out of suede and has a leather footbed.

Where to buy Stuart Weitzman Corkswoon wedges:
If you'd like to copy Kate's style, you can buy the Corkswoon wedges from
Buying the Corkswoon wedge in other colours:
The Corkswoon wedge is often available in new colours, changing to suit the season.  In the past, I've seen yellow and red Corkswoons.   Today, a variety of colours and textures can be picked up from outlet shops and department stores – see below:




Why we love Stuart Weitzman wedges:
Stuart Weitzman add extra padding under the Corkswoon's insole to cushion the bottom of your foot, making these wedges super comfortable to walk around in (we think that's why Kate loves them so much!)  The wedge heel is high, but the platform and graded design ensures your foot maintains a comfortable pitch at a natural angle, so you can wear these wedges all day long.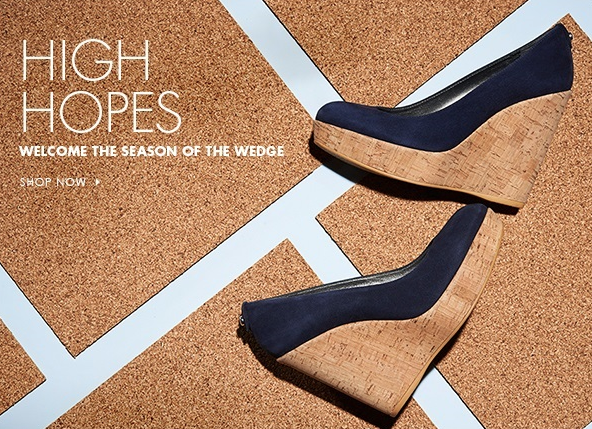 Reviews and advice from Kate fans!
I ordered the Corkswoons (finally, after 3 years!) and they are worth every penny but even better when on sale! Word to the wise though: items discounted more than 50% are final sale at Stuart Weitzman so know your size!

— Hayley S.  via our Facebook page
Kate and Stuart Weitzman:
Kate has worn a number of wedges and boots from Stuart Weitzman – including the Minx and the Zipkin. She also carries Stuart Weitzman's "Raz" clutch bag. It is thought that Kate purchases her Stuart Weitzman pieces from Russell & Bromley in London.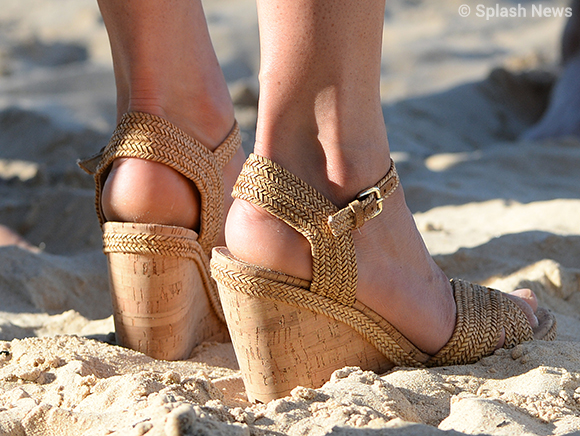 ---
* All sale information, prices, offer codes, delivery information and basically everything else on this page is subject to change at any time!  Do your research before buying!