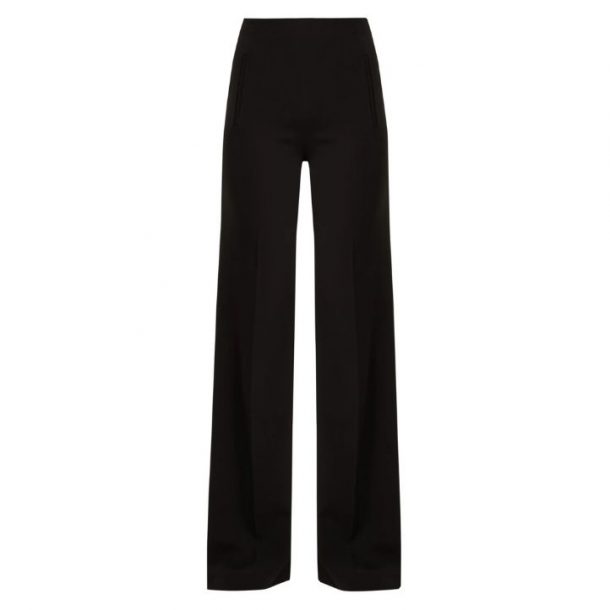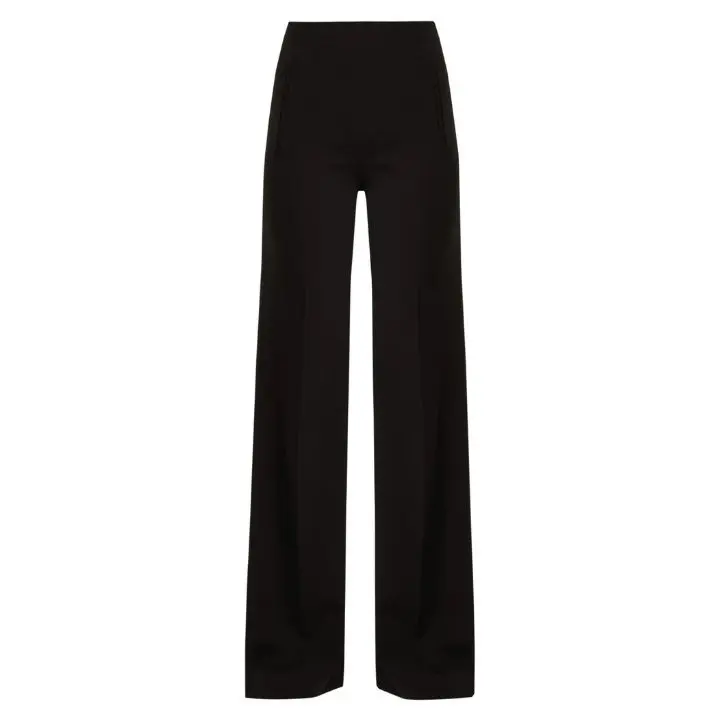 Kate donned these chic black wide-legged trousers by Roland Mouret to visit Westminster Abbey in December 2021. The Duchess helped with preparations ahead of the carol concert she was due to film in the impressive building—she added a few finishing touches to a Christmas tree and inspected wreaths kindly donated for the service.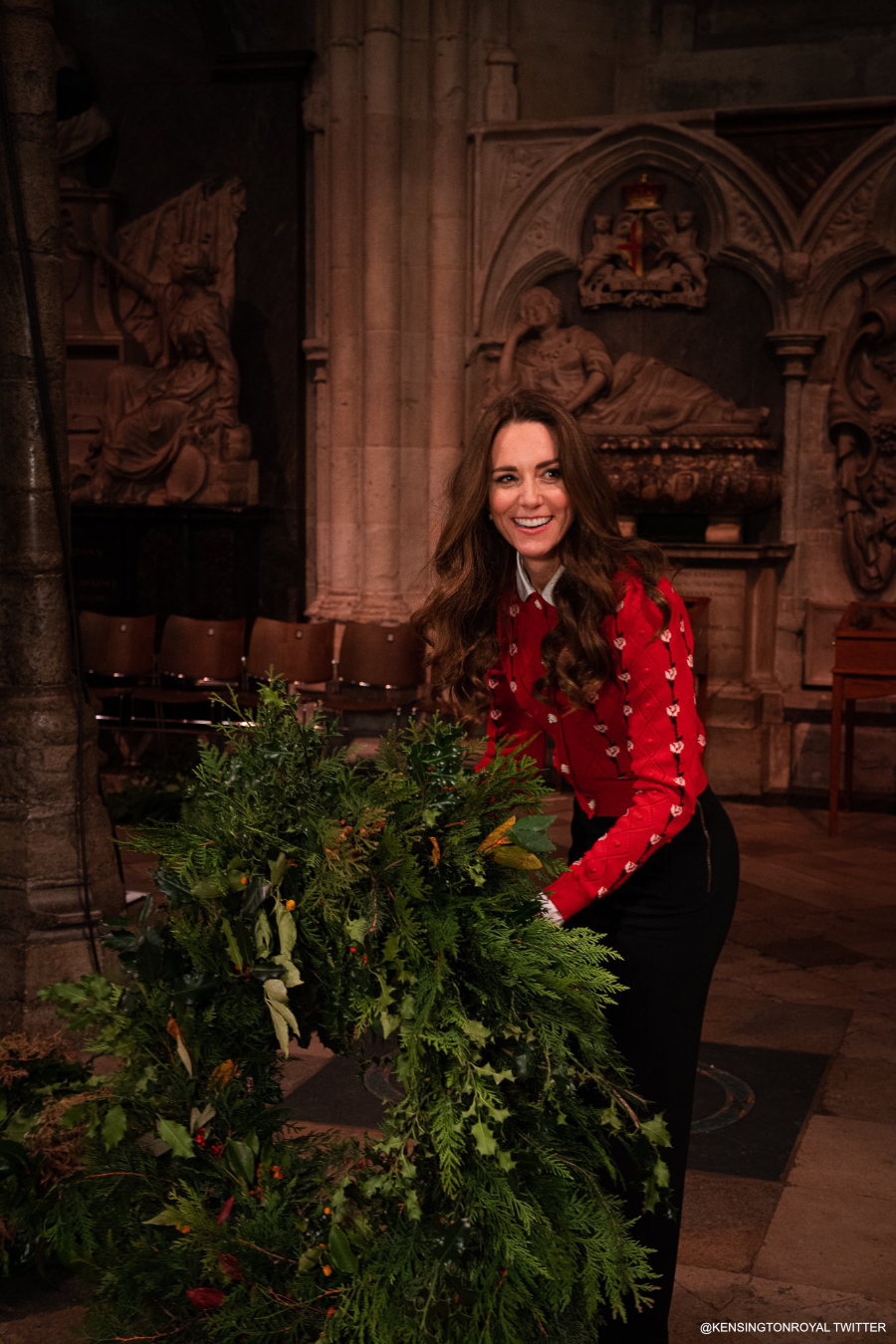 She also filmed an introduction to the concert she was hosting, thanking everybody who support their communities during the pandemic.
The trousers were identified by Heaven on Twitter, who spotted the exposed side zip and front pockets (note: I've digitally altered the first photo to make it lighter for comparison purposes) —

About the Roland Mouret Axon trousers:
The black trousers are made from a stretch-blend viscose mix fabric that creates a comfortable, non-restrictive, flattering fit. The gold exposed side zip adds to the trouser's elegant silhouette.
The trousers feature mock front pockets, plus smart front and back pressed creases.
Perfect for an evening event or dress them down for a casual look.
RRP: £595 GBP / $960 USD at Matchesfashion.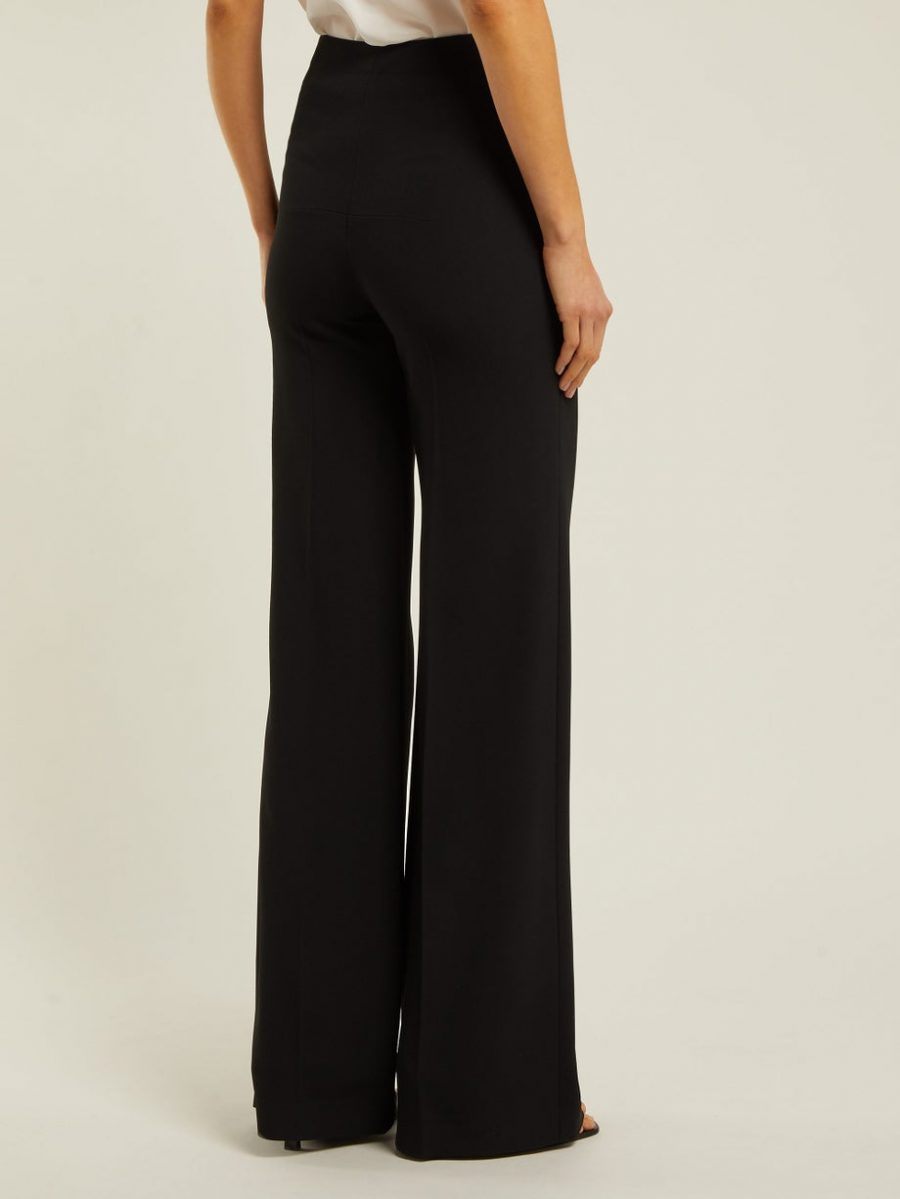 Are Kate's trousers still available to buy?
Sadly, they're sold out at all of the usual stockists. The last time I checked, there was one pair available on eBay.
What else has Kate worn by Roland Mouret?
I wouldn't say Roland Mouret is one of Kate's go-to designers, she's only (publicly) worn four dresses from the label in the ten years she's been a member of the Royal Family. Below, Kate wearing the navy Manon dress, the black Asymmetric Neck Dress the blue Nansen Dress and the white Ella Gown.
About Roland Mouret:
Roland Mouret is a French designer known for his curve-enhancing, figure-flattering 'Galaxy dress'. Launched in 2005, the dress catapulted Mouret to fame.
View more of the trousers Kate wears on this page.
Kate's love of wide-leg trousers:
I love seeing Kate in wide-leg trousers. Years ago, you'd only ever see her wear dresses. If she wore trousers, they were usually fitted jeans. More recently, she has thrown her style rule book out the window and mixed things up a little. We see her in lots of relaxed silhouettes too. It's quite refreshing to see her in wide-leg trousers. I think she makes the style look chic and smart.
Above: Kate in the Jigsaw High Waited Sports Luxe Trousers, the Jigsaw Relaxed Gathered Waist Culottes and the Zara High Waist Culottes.