Kate Middleton owns this pair of black wide-leg trousers by Roland Mouret. They're known as the Axon style.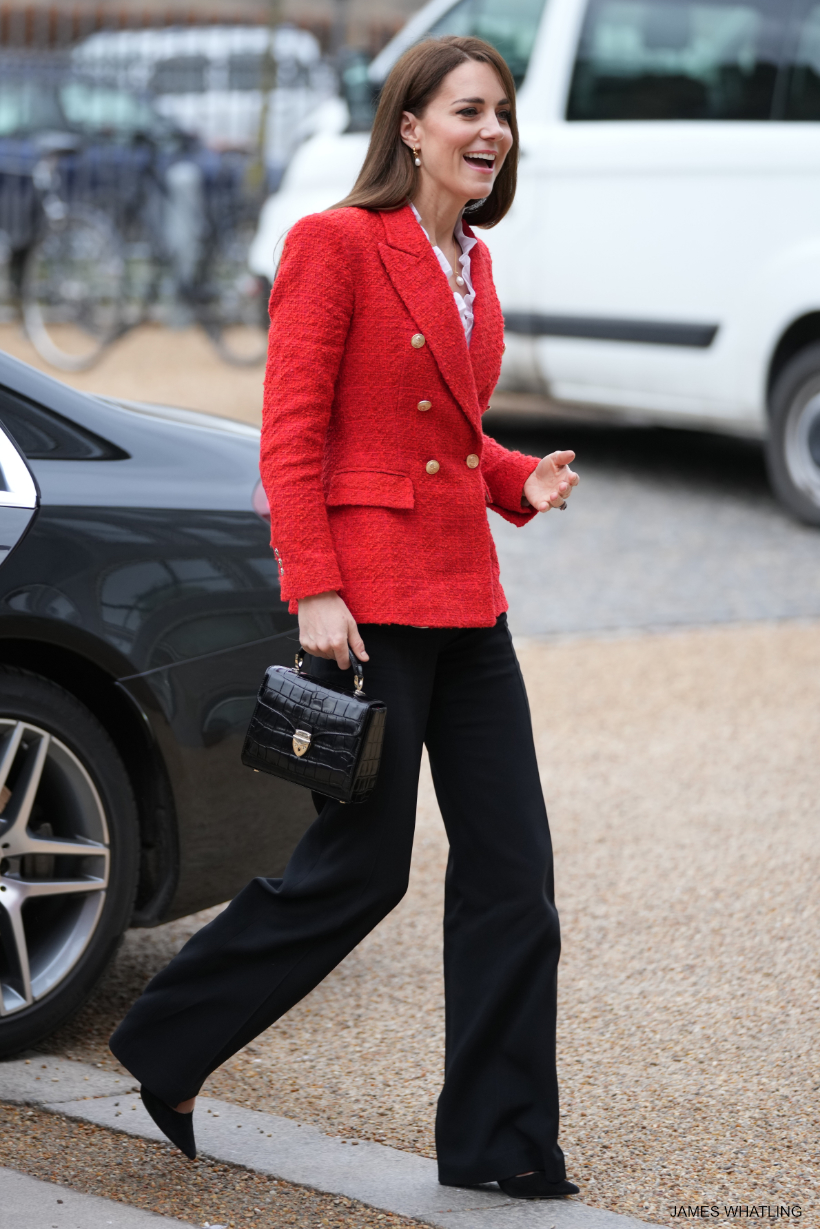 We first spotted Princess wearing the trousers during a visit to Westminster Abbey in December 2021.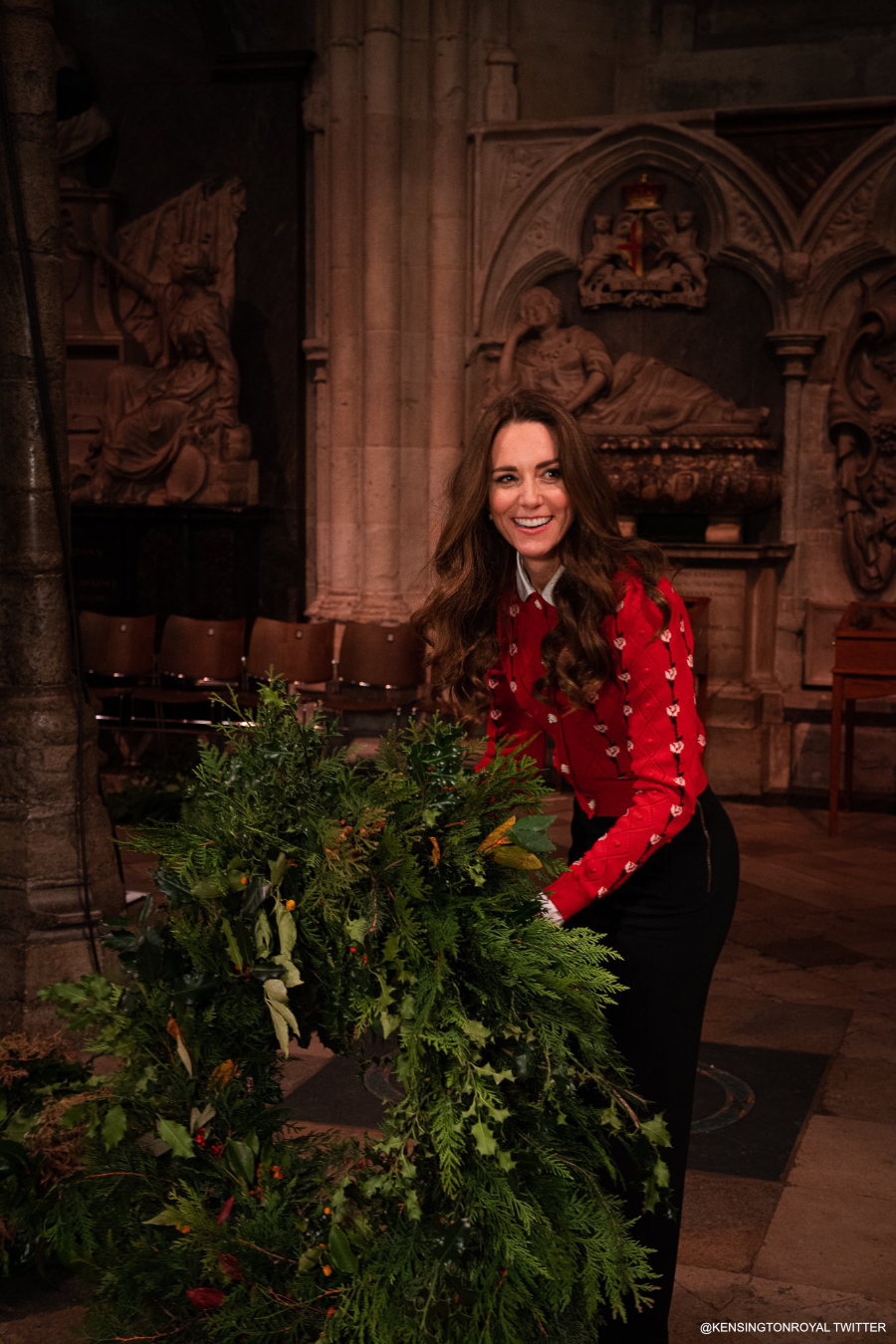 Twitter user Heaven identified the trousers. She spotted the exposed side zip and front pockets (note: I've digitally altered the first photo to make it lighter for easier comparison) —

Kate's worn the wide-leg trousers on a handful of occasions since.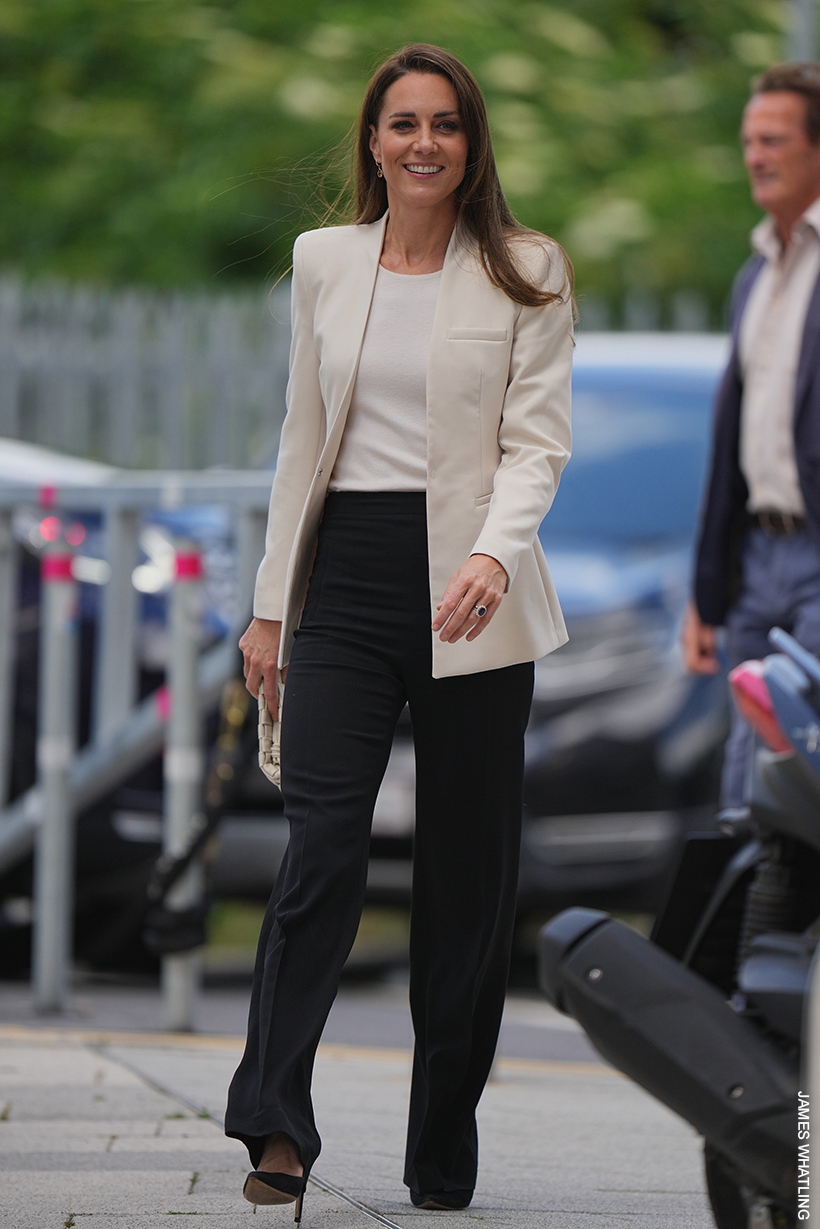 She recently wore them with a blue Chanel jacket at a celebration for Coach Core's tenth anniversary.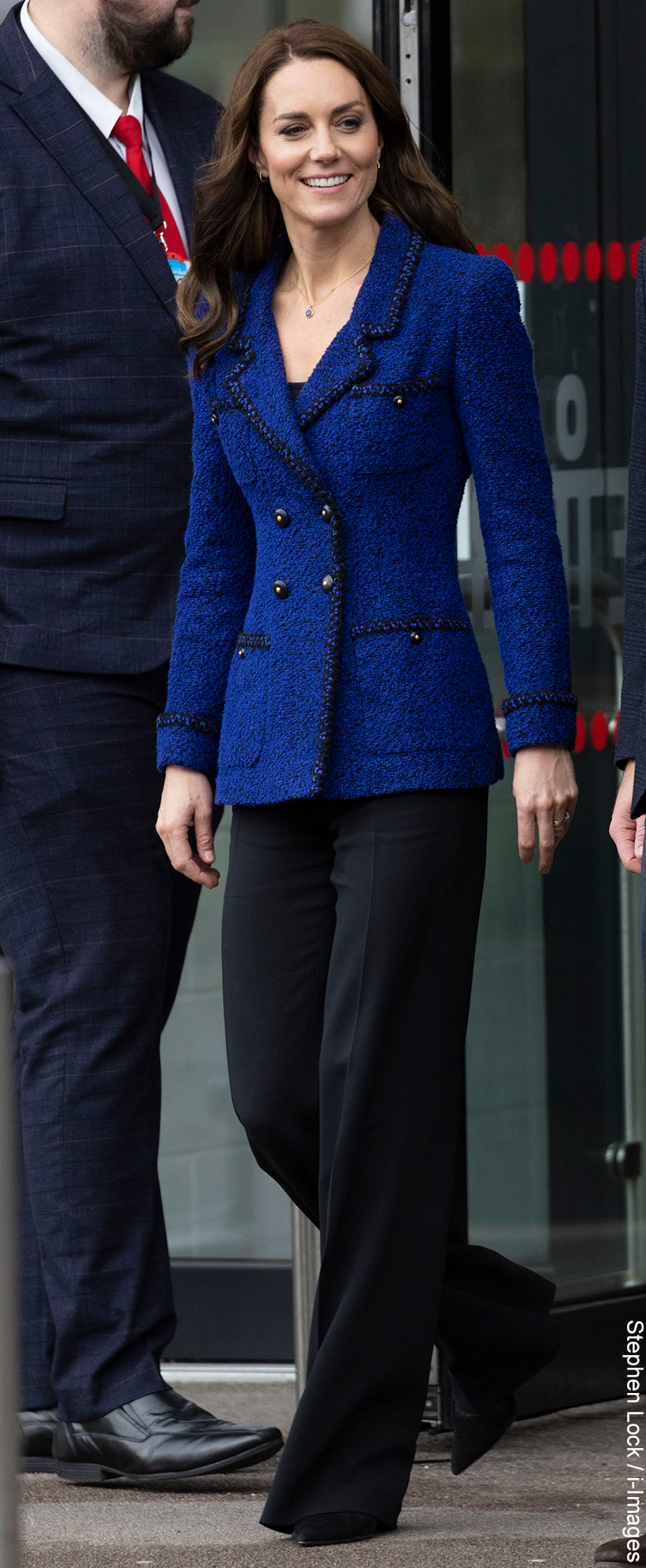 About the Roland Mouret Axon trousers:
If Kate set out to find a pair of trousers that would elevate her workwear wardrobe, she found them! These lovely wide-leg trousers are made from a stretch-blend viscose mix fabric that creates a comfortable, non-restrictive, flattering fit. The gold exposed side zip adds to the trouser's elegant silhouette.
The trousers feature mock front pockets, plus smart front and back pressed creases.
Perfect for an evening event or dress them down for a casual look.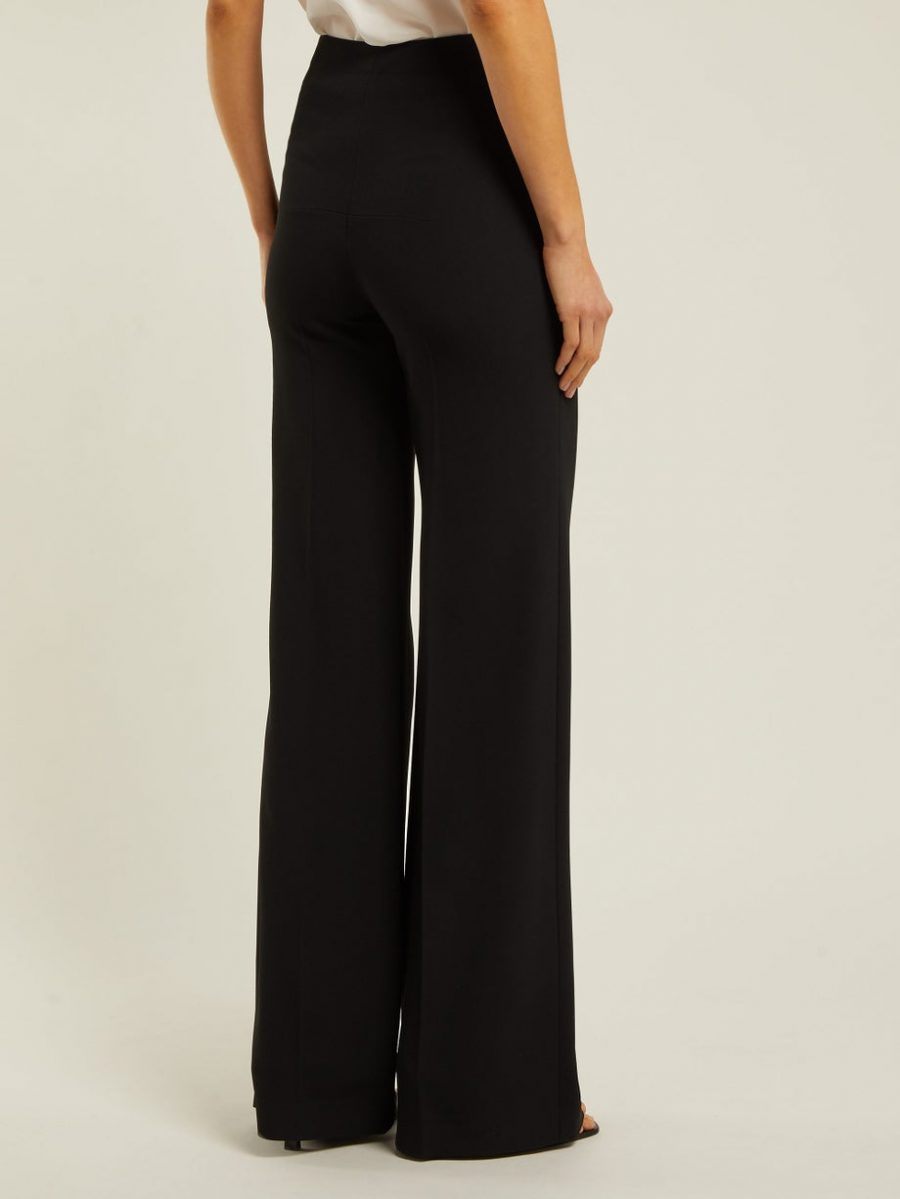 Roland Mouret extends his meticulous eye for cut in separates this season. A modern woman shouldn't have to rely on a floor-sweeping gown to garner evening attention, so the Parisian label gifts the Axon trousers as a tailored alternative. With equal attention-seeking impact via its glossy crepe profile, this flared style sits high over the hips, shaped that much more cinched with the house's signature gilded zip running the side.

Selfridges
Are Kate's wide-leg trousers still available to buy?
Sadly, they're sold out at all the usual stockists.
Try this similarly shaped pair from Joseph if you're hoping to copy Kate's look.
What else has Kate worn by Roland Mouret?
I wouldn't call Roland Mouret one of Kate's go-to designers, but she does wear his designs from time to time. She's worn this pair of wide-leg trousers and five dresses from the label, in public, over the last decade.
Above, Kate wearing Roland Mouret's navy Manon dress, the black Asymmetric Neck Dress the blue Nansen Dress, the white Ella Gown and the off-shoulder Lamble gown.
About Roland Mouret:
Roland Mouret is a French designer known for his curve-enhancing, figure-flattering 'Galaxy dress'. Launched in 2005, the dress catapulted Mouret to fame.
View more of the trousers Kate wears on this page.
Kate's love of wide-leg trousers:
I love seeing Kate in wide-leg trousers. Years ago, you'd only ever see her wear dresses. If she wore trousers, they were usually fitted jeans. More recently, she has thrown her style rule book out the window and mixed things up a little. We see her in lots of relaxed silhouettes too. It's quite refreshing to see her in wide-leg trousers. I think she makes the style look chic and smart.
Above: Kate in the Jigsaw High Waited Sports Luxe Trousers, the Jigsaw Relaxed Gathered Waist Culottes and the Zara High Waist Culottes.