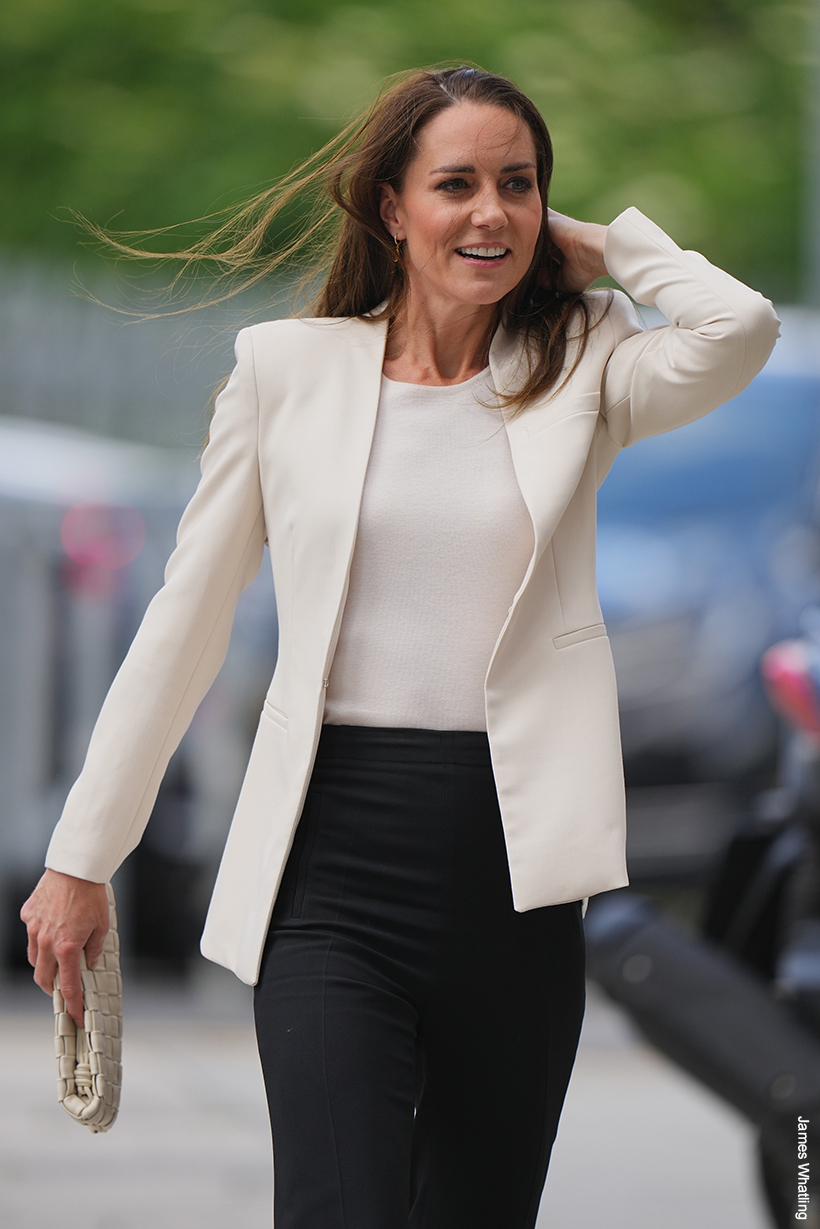 8th June 2022—Kate returned to royal duties after the weekend's Platinum Jubilee Celebrations. She visited a baby bank in London wearing a chic ensemble (cream blazer, black wide-legged trousers—full outfit details further down the page ⬇️).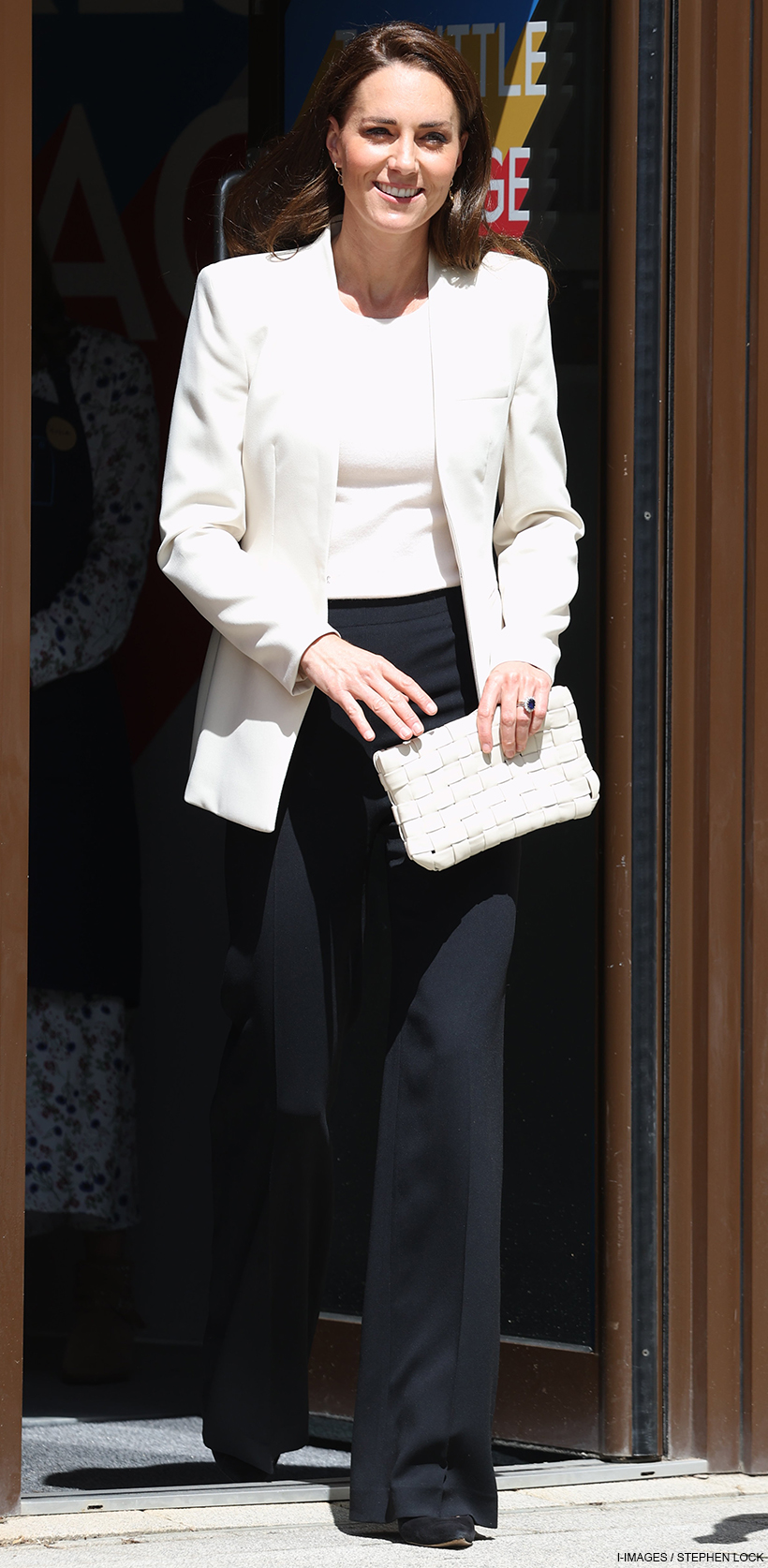 The visit took place at Little Village's Brent hub in Wembley.  The Duchess picked out clothes and equipment for a family. She also packaged the bundle—the 20,000th handed out by the charity.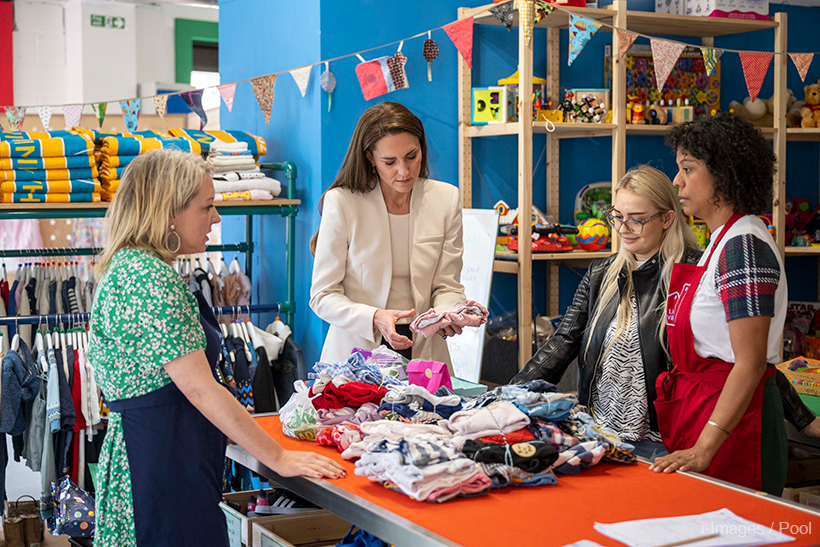 During her time with Little Village, Kate learnt about the charity's work providing essential equipment and clothing to families of under-fives.   Also, she heard how Little Village volunteers provide emotional support and practical advice over the phone to parents.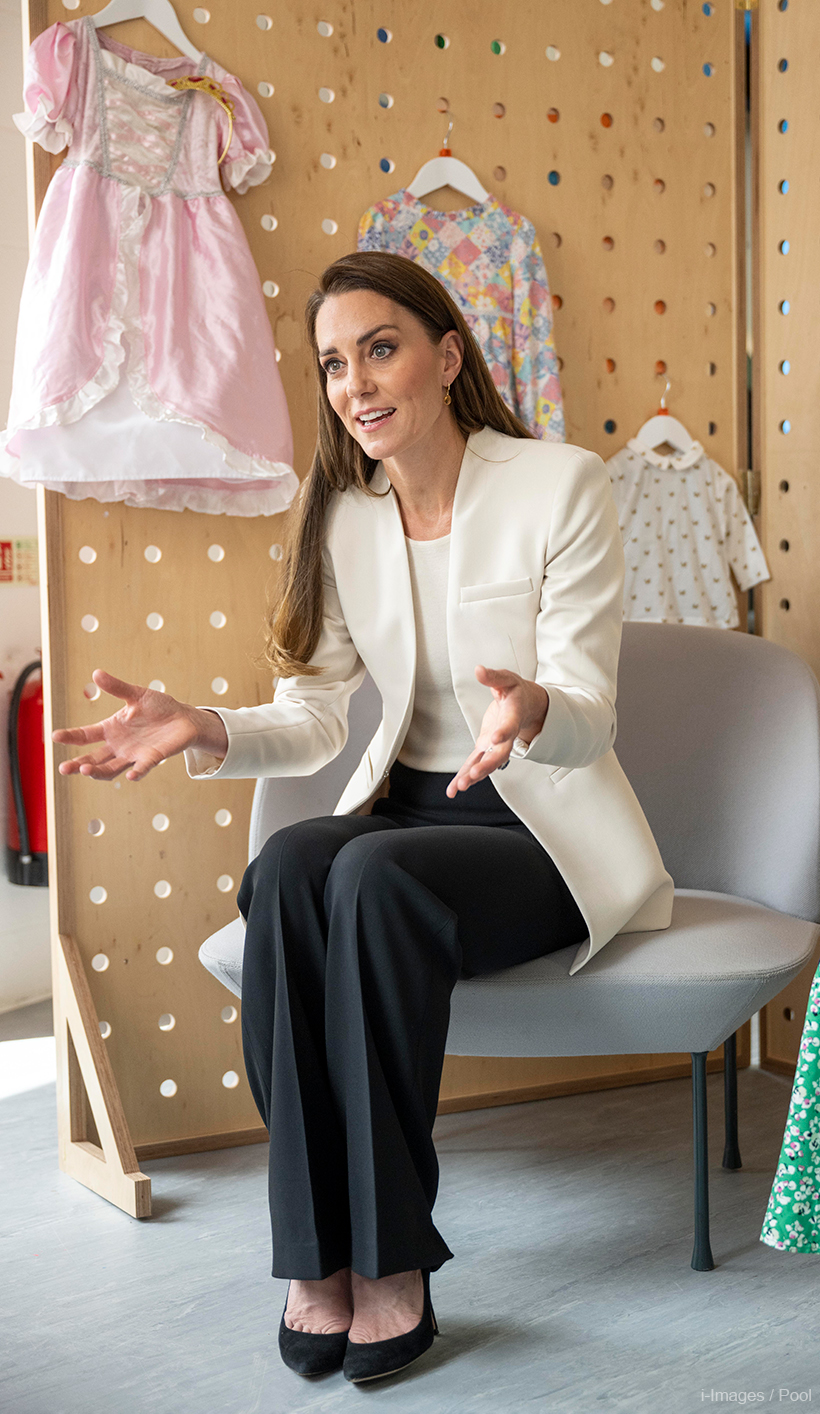 Little Village is a 'baby bank' that provides pre-loved clothes, toys and equipment for babies and children up to the age of five. It is London's largest baby bank network. Since 2016, the charity has supported over 22,000 children.
Kate's worked with Little Village twice in the last few years. In 2020, she set up an initiative to bring British brands together to support baby banks—Little Village were one of the beneficiaries.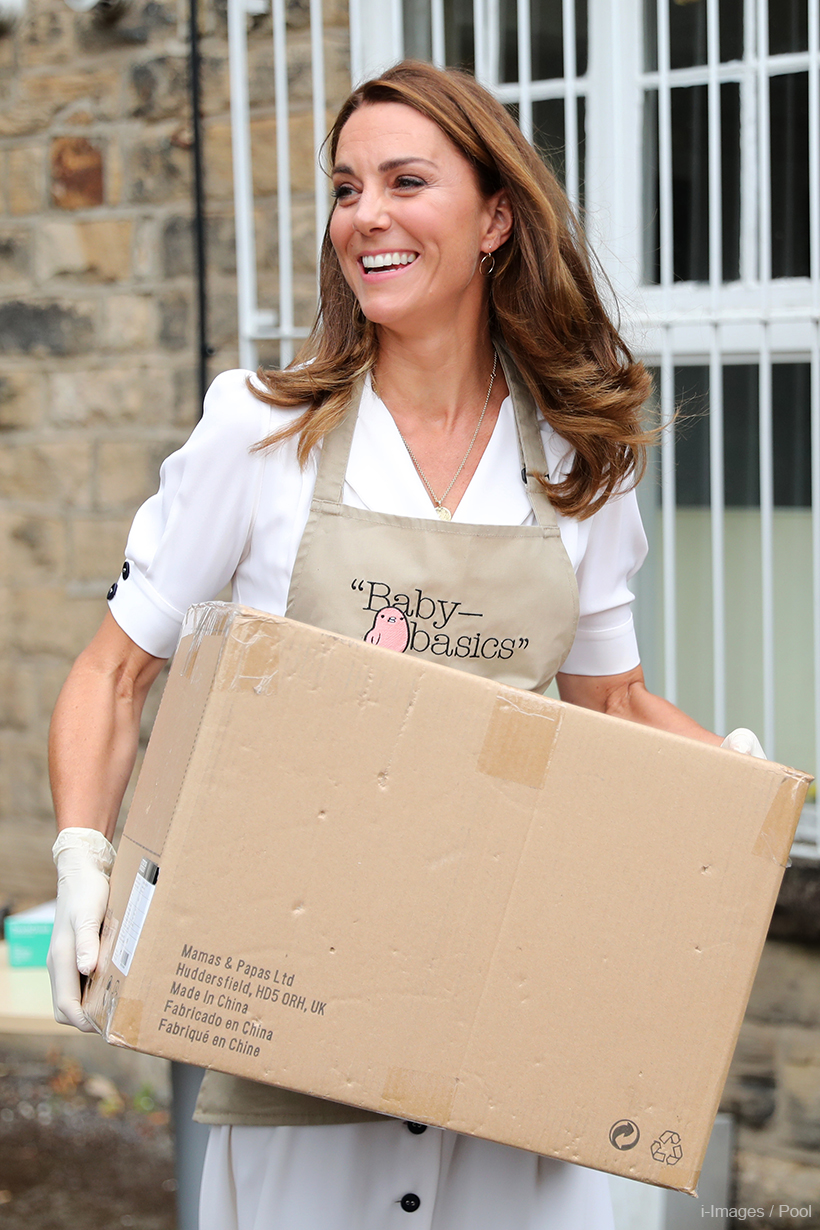 In 2021, she held zoom calls with some of the families Little Village has supported as part of its fifth-anniversary celebrations.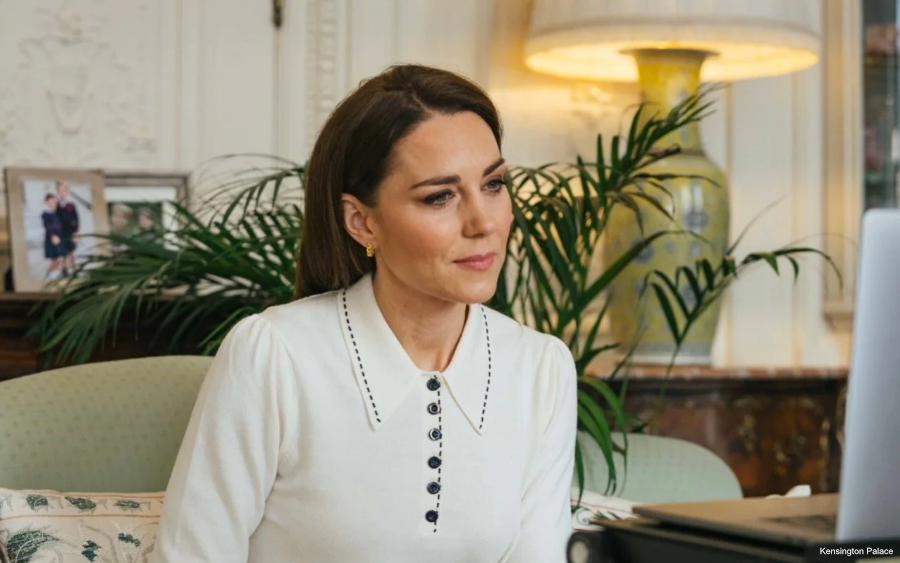 Both staff and service users praised the Duchess for the visit—describing her as "kind", "lovely", "engaged" and empathetic.
Kate's visit will boost Little Village's profile and hopefully help baby banks up and down the country:
This is set to be our busiest year yet, and we expect to see a thousand more children than we did in 2021 and we know that baby banks across the country are facing similar demand.

This boost from The Duchess will help to shine a light on the work of baby banks and will hopefully lead to increased support for their much-needed work.

Sophie Livingston MBE, CEO of Little Village
If you live in the UK and want to find your local baby bank, view this interactive map on the charity's website.
If you live in London and Kate has inspired you to start volunteering with Little Village, click here.
Let's begin the portion of the post covering Kate's outfit now.
Kate's outfit:
The Duchess has done it again! She pulled together a chic outfit that means business.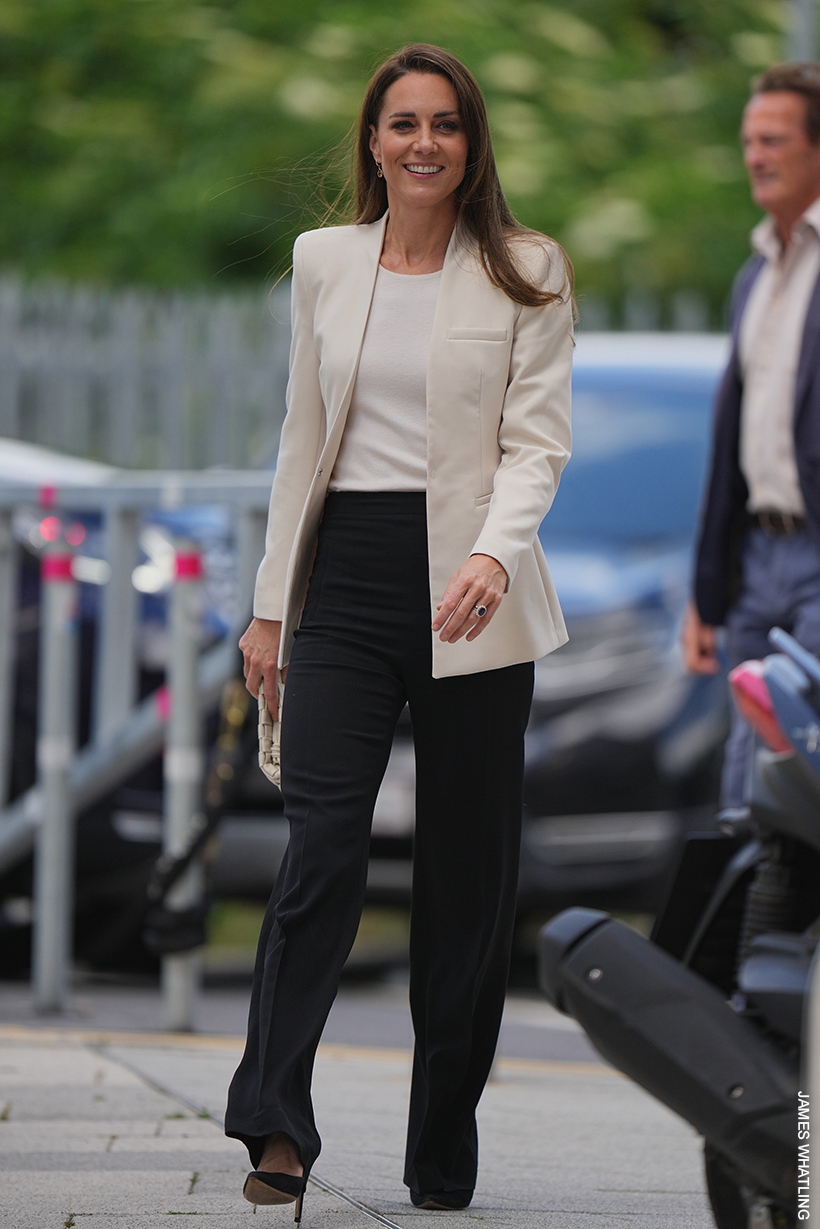 She opted for her new 'uniform' of layering a jacket or coat over a similarly coloured knit. In this case, cream.
Kate's favoured this style of 'tonal dressing' in recent months. Who can blame her? It's easy to wear and the result is chic and polished.
The cream jacket is by Zara. (Thanks to Heaven for the speedy ID!) I love the longer length.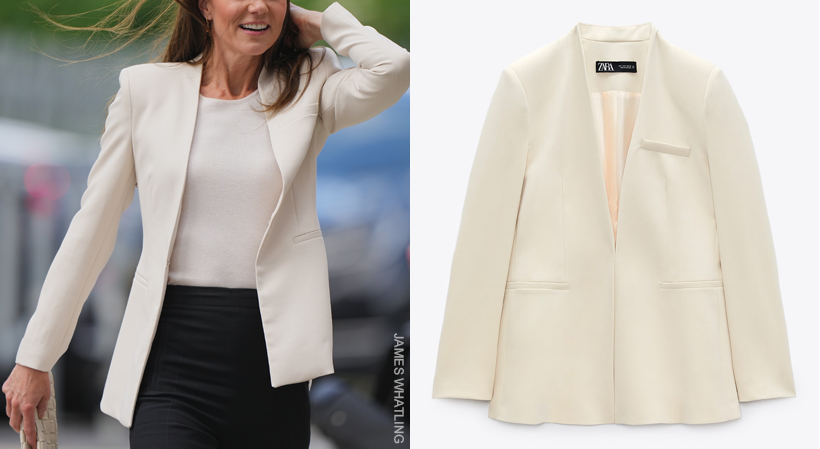 It's the brand's Inverted Lapel Long Blazer the colour Ecru. ($69.90 USD / £49.99 GBP). The fitted blazer features inverted lapels (as implied by the name), welt pockets and a front closure with a metal hook. It is from Zara's Join Life collection—their more conscious line of clothing.
We use the Join Life label on clothing that is produced using technology and raw materials that help us to reduce the environmental impact of our products.

Zara
This is in keeping with the rest of Kate's recent wardrobe choices. Over the last few months, the Duchess has gravitated towards slow fashion brands, eco-conscious companies and clothing made from sustainable materials.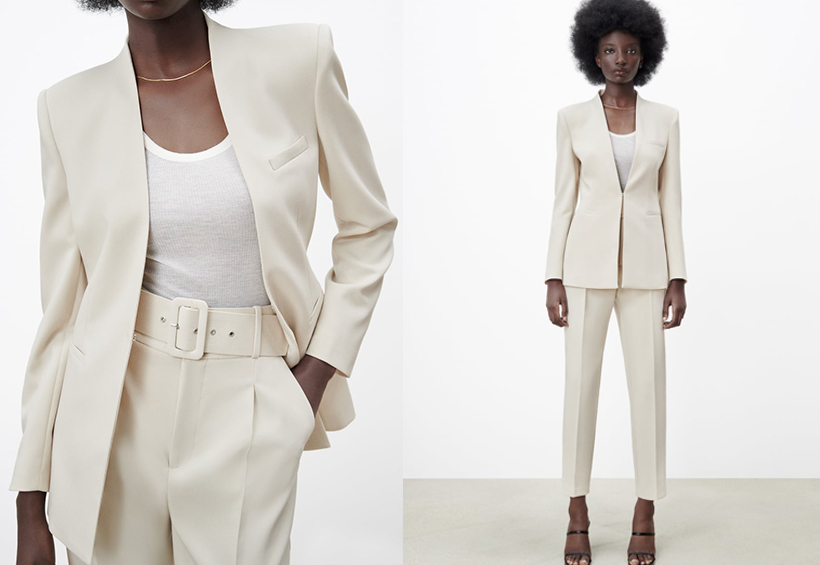 Zara warns the blazer runs small, something to bear in mind if you're planning to buy (there are limited sizes in stock at the time of writing).
Your size not in stock? It might be worth checking eBay.
Ecru sold out? Cream not your colour? It also comes in fuchsia, blue, green and yellow.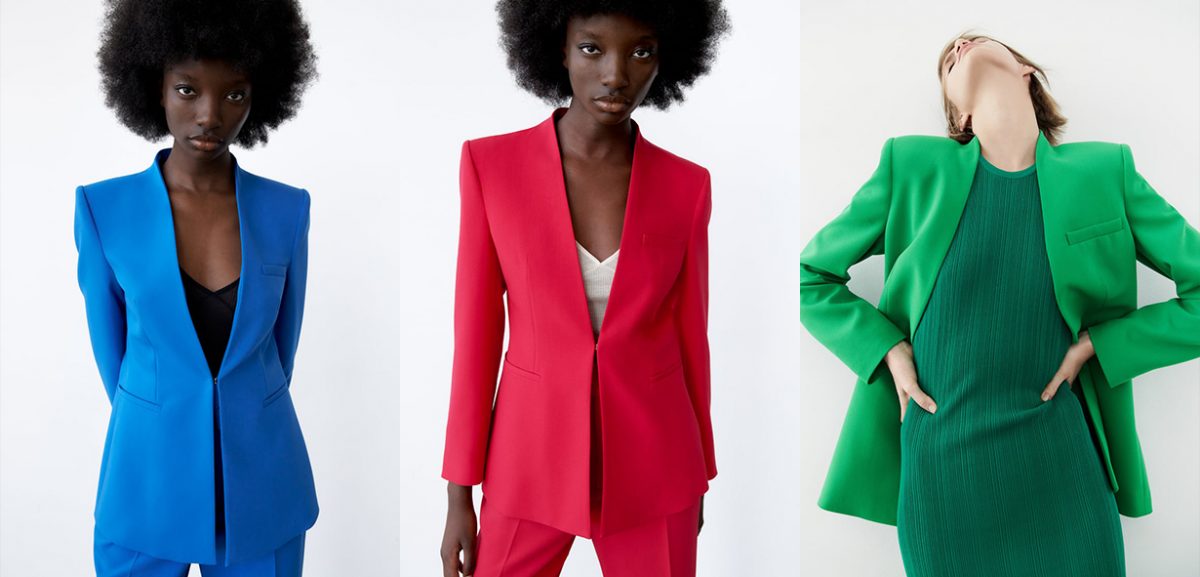 Also, it wouldn't surprise me to learn Kate's bought a second blazer in one of the colours pictured above—she did this with the last Zara blazer she wore.
Under the blazer, Kate wore a top in a coordinating colour. At the moment, I have no further details about this—I'll update if it's found.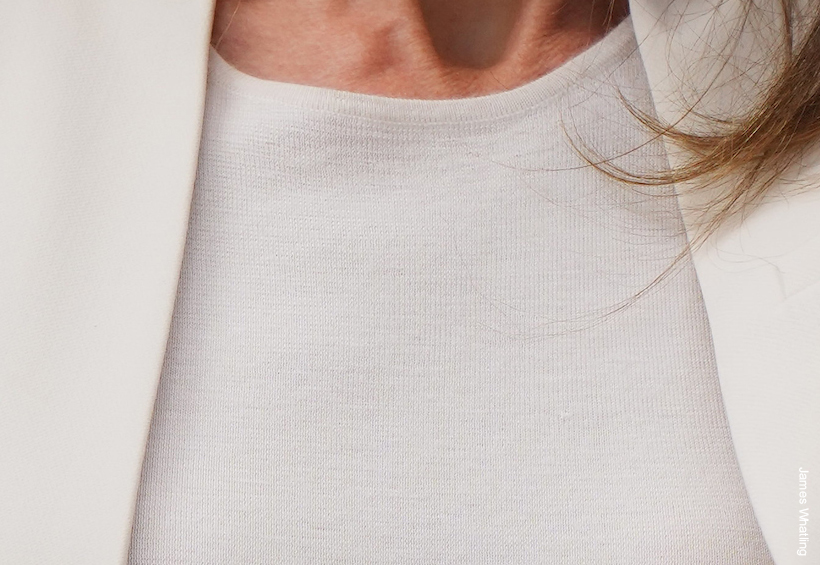 Kate paired the chic blazer with a familiar pair of trousers, they're by Roland Mouret. The designer's Axon Wide Leg Trousers in black.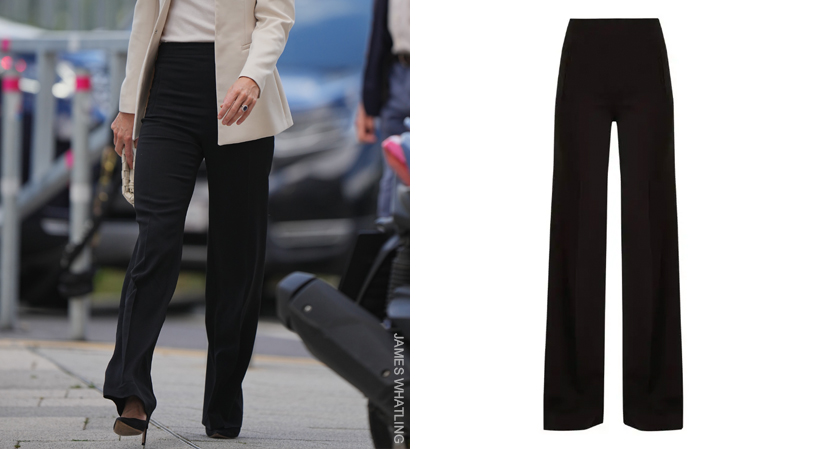 The Duchess first publicly debuted these black trousers during a visit to visit Westminster Abbey in December 2021 while helping with preparations ahead of filming a carol concert.
The black trousers are made from a stretch-blend viscose mix fabric that creates a comfortable, non-restrictive, flattering fit. The gold exposed side zip adds to the trouser's elegant silhouette. The trousers feature mock front pockets, plus smart front and back pressed creases.
They originally retailed for £595 GBP / $960 USD at Matchesfashion—they're no longer available to buy.
Kate's earrings are by Kiki McDonough. They're the Classic Citrine Pear Drops. The pretty yellow earrings feature a pear-shaped citrine gemstone suspended from an 18ct gold hoop.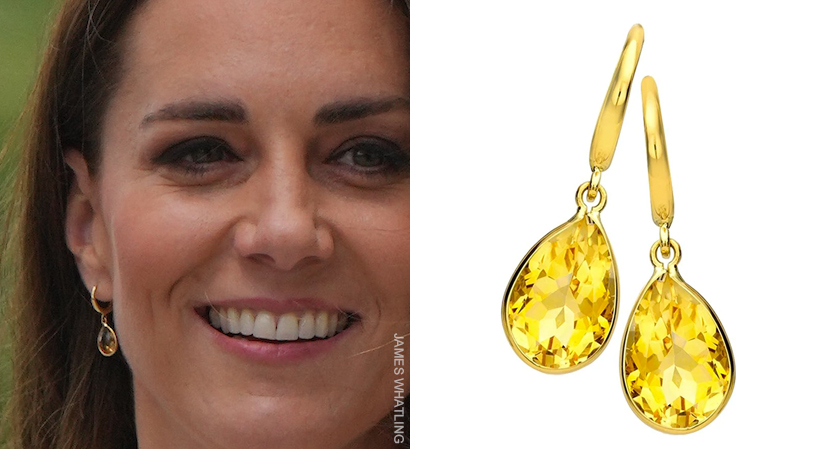 The citrine pear drop earrings are one of Kate's go-tos. She's owned them for over a decade and has worn them to over 40 official engagements according to The Data Duchess. We've only seen the Duchess wear most pairs of earrings a handful of times, so this is a phenomenal amount of wears by comparison!
You can purchase the pretty gemstone earrings from kiki.co.uk for £550 GBP.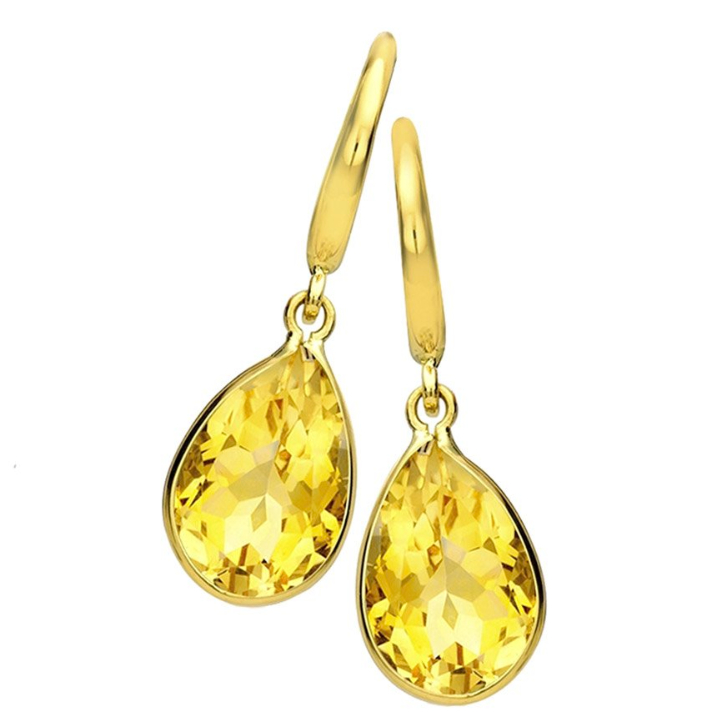 Let's take a look at Kate's woven bag now. This is the first time we've seen the Duchess carry the item.

It's by the Spanish brand, Massimo Dutti. (One of Zara's sister companies.). The handbag features a handle, which Kate has tucked in. It's made from strips of responsibly sourced sheepskin leather woven together. RRP: $179 USD / £149 GBP.
It looks like the white colour carried by Kate is now out of stock. However, the bag is still available in orange, green and black at the time of writing. Check out massimodutti.com here.
Finally, Kate finished her outfit with a pair of black suede heels by Gianvito Rossi, the Gianvito 105 style.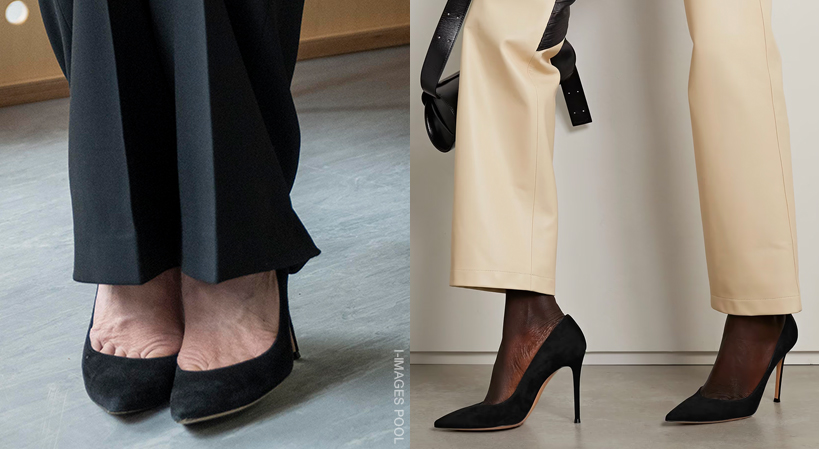 Kate owns these sleek pointed shoes in six, possibly seven different colours. The shoes are handmade in Italy using fine suede leather and feature an elegant 105mm stiletto slim heel.
Get them from Net-A-Porter.com for $675 FBP / £510 GBP.