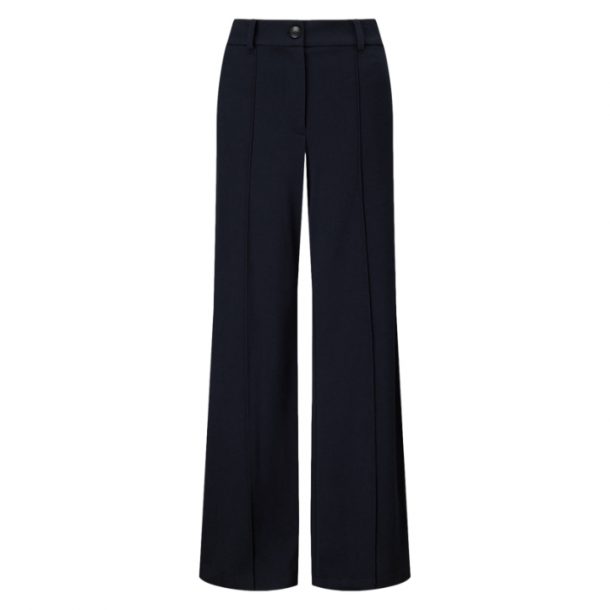 Kate Middleton owns the High Waisted Sport Luxe Trousers in navy blue by Jigsaw. The wide leg trousers are described as 'puddle pants' by some fashionistas.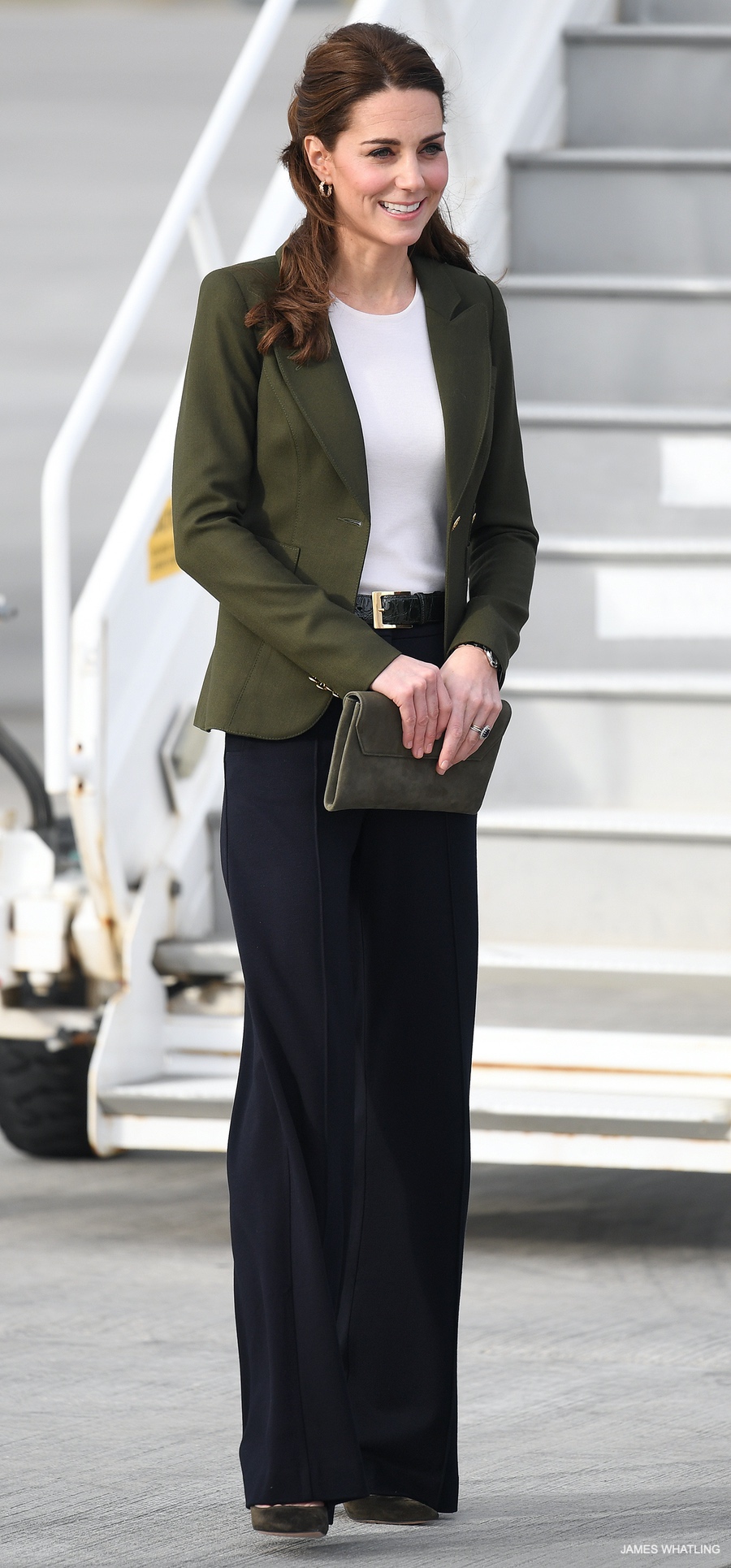 Kate first wore the long blue trousers during a visit to RAF Akrotiri in Cyprus (pictured above) in 2018. She continues to wear them today. She's worn them several times recently:
Pictured above: Kate wearing the trousers at the Foundling Museum in January 2022, while visiting London's Ukrainian Cultural Centre in March 2022 and in Wolverhampton during Mental Health Awareness Week in 2021.
About the wide leg trousers:
The stylish wide-leg trousers look fantastic on Kate. She often pairs them with navy heels and a long coat.
They feature a wide waistband, belt loops and welt pockets. The fabric is woven from a soft, breathable viscose mix that contains a hint of stretch.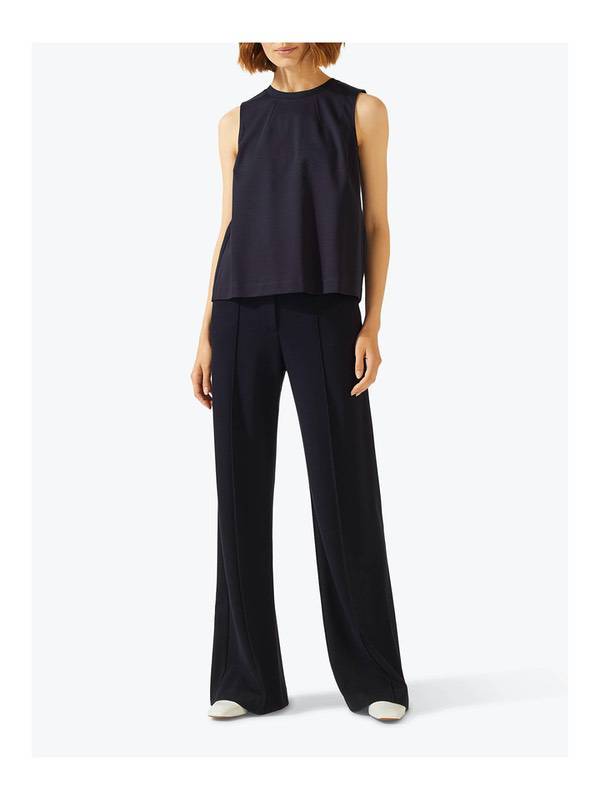 The trousers appear to have a slightly flared shape (or perhaps, they just look a little flared as Kate walks in them).
John Lewis stocked the blue trousers for £130. The high-end department store described them as "perfectly embody[ing] relaxed tailoring".
Puddle pants are trending:
Kate clearly keeps abreast of trends. Puddle pants have soared in popularity over the last 2-to-3 years.
The beauty of these pants is that they work across all kind of occasions and moods … when styled, they look remarkably modern and cool.

Glamour.com
Where can I buy Kate's trousers?
Jigsaw no longer sell this exact trouser I'm afraid. Shop a similar style from their current offering instead: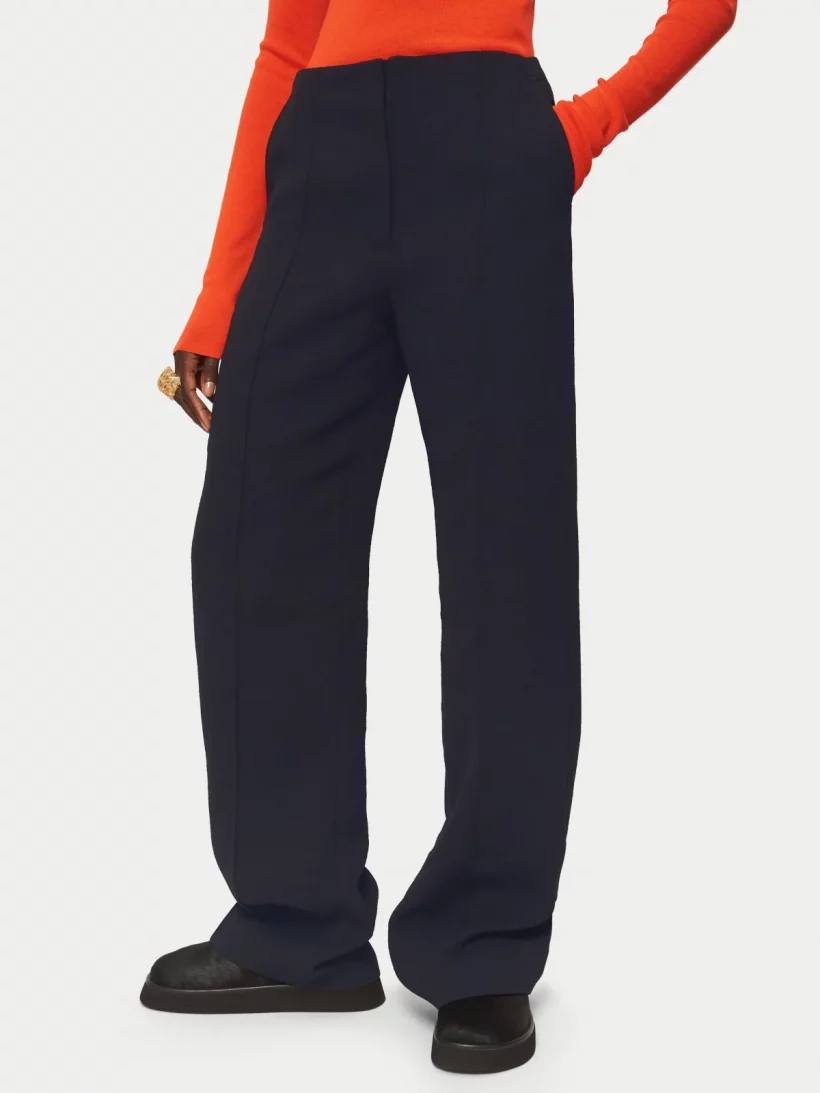 Jigsaw Hale Textured Trouser in Black
GET THE LOOK – it's a shame Jigsaw no longer sell the exact trouser as worn by Kate. If you love the puddled trouser look and want to emulate Kate's style, try the brand's Hale style in black.