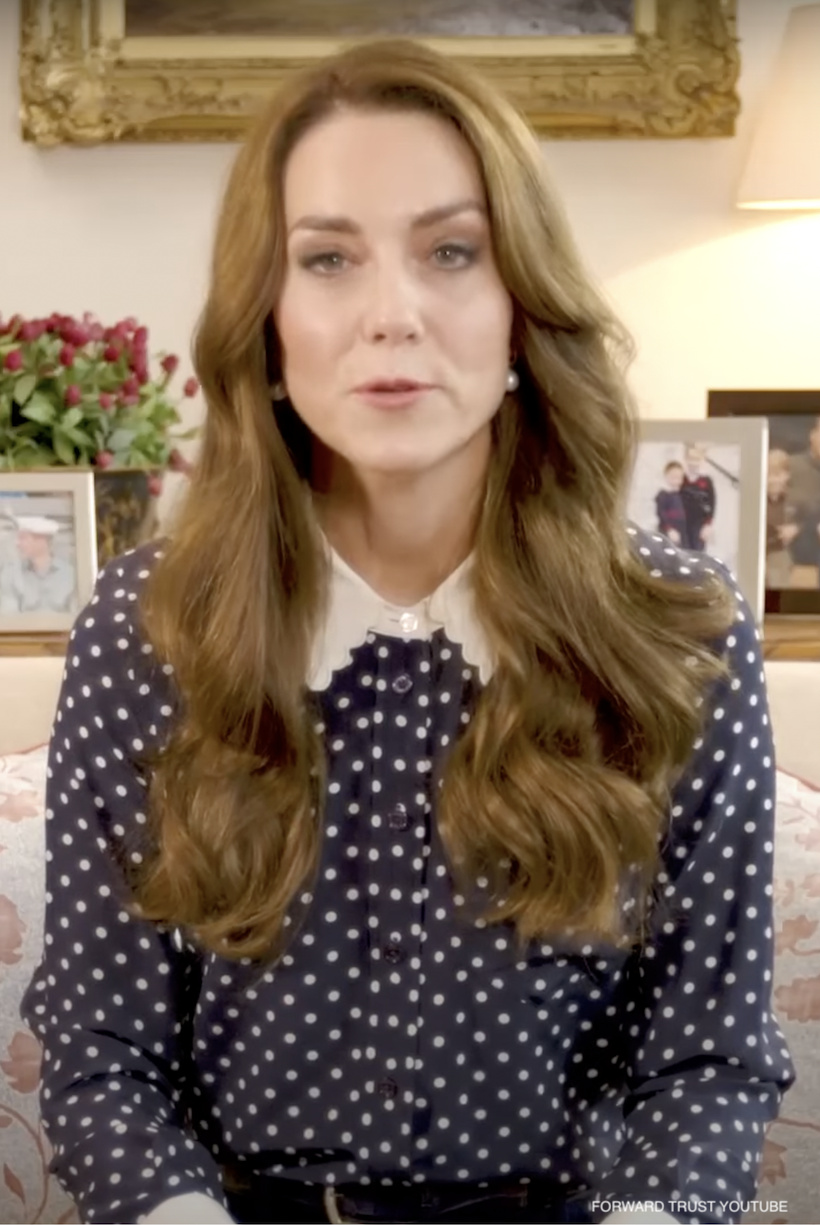 Kate Middleton brought back her blue polka dot Tory Burch blouse in a video shared today (30th October 2021). The Princess wore the blouse to record a supportive message for those struggling with addiction.
In the message, Kate spoke directly to those battling addiction, reminding them they're detailing with a serious mental health condition that can affect anybody. Kate urges people not to let "shame" stop people and families asking for help.
Kate filmed the video for the Action on Addiction campaign led by the Forward Trust. The campaign runs during Addiction Awareness Week (30th October – 7th November) and aims to reframe existing perceptions of addiction, build awareness of the causes and nature of addiction, improve understanding, reduce prejudice and enable more people to ask for and receive help.
Kate became Patron of The Forward Trust last year after the charity merged with Action on Addiction, one of her first Patronages announced in 2012.
Kate launched the Taking Action on Addiction campaign this time last year (pictured below, the Princess on her way into the launch event at BAFTA HQ)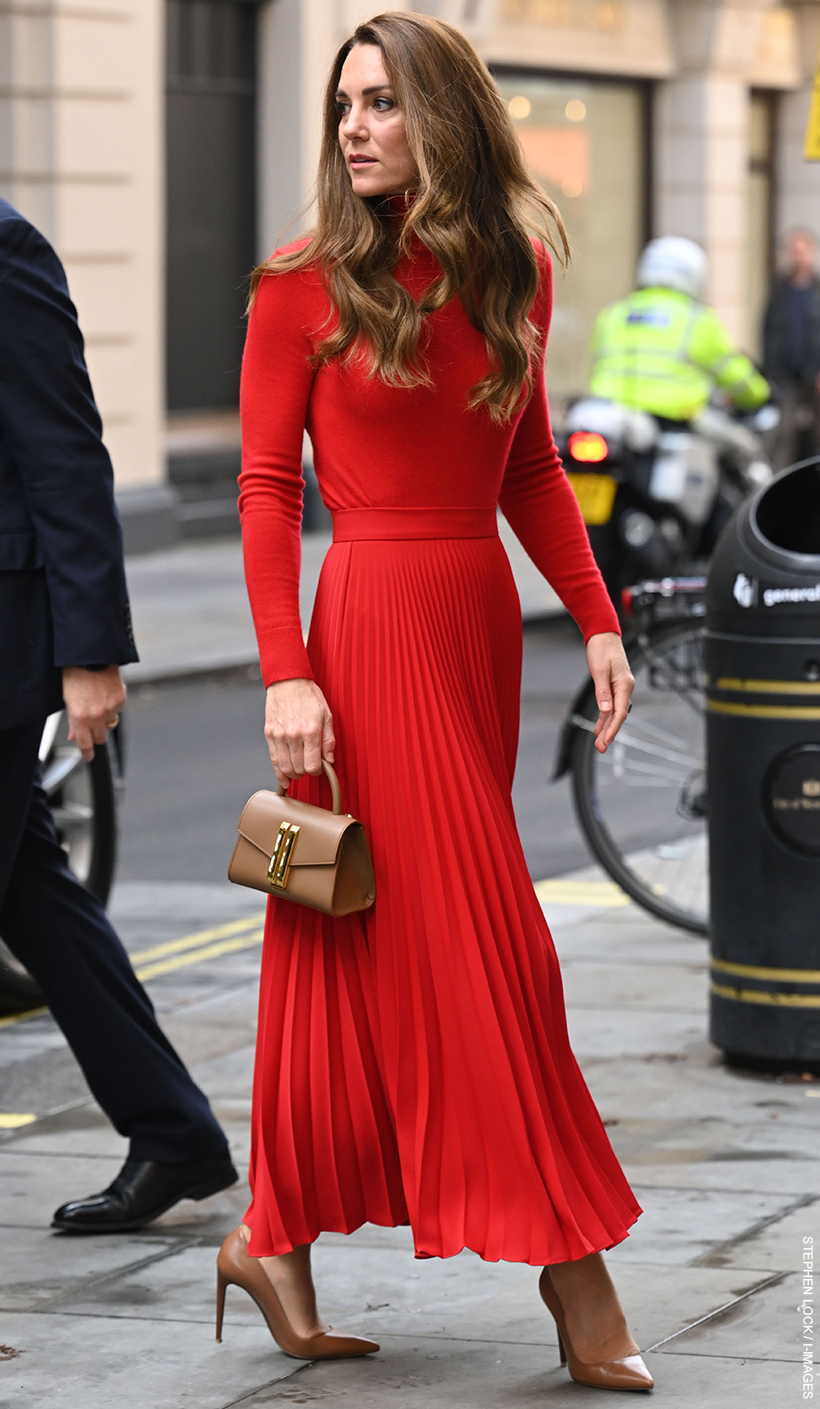 Kate delivered a powerful keynote speech imploring people to break the stigma surrounding addiction.
Let's take a look at (what we can see of) Kate's outfit now.
Kate's outfit:
As I wrote in the opening paragraph, Kate filmed the video wearing the polka dot Tory Burch blouse we've spotted her wear before.
She donned the garment for a visit to Wolverhampton in 2021.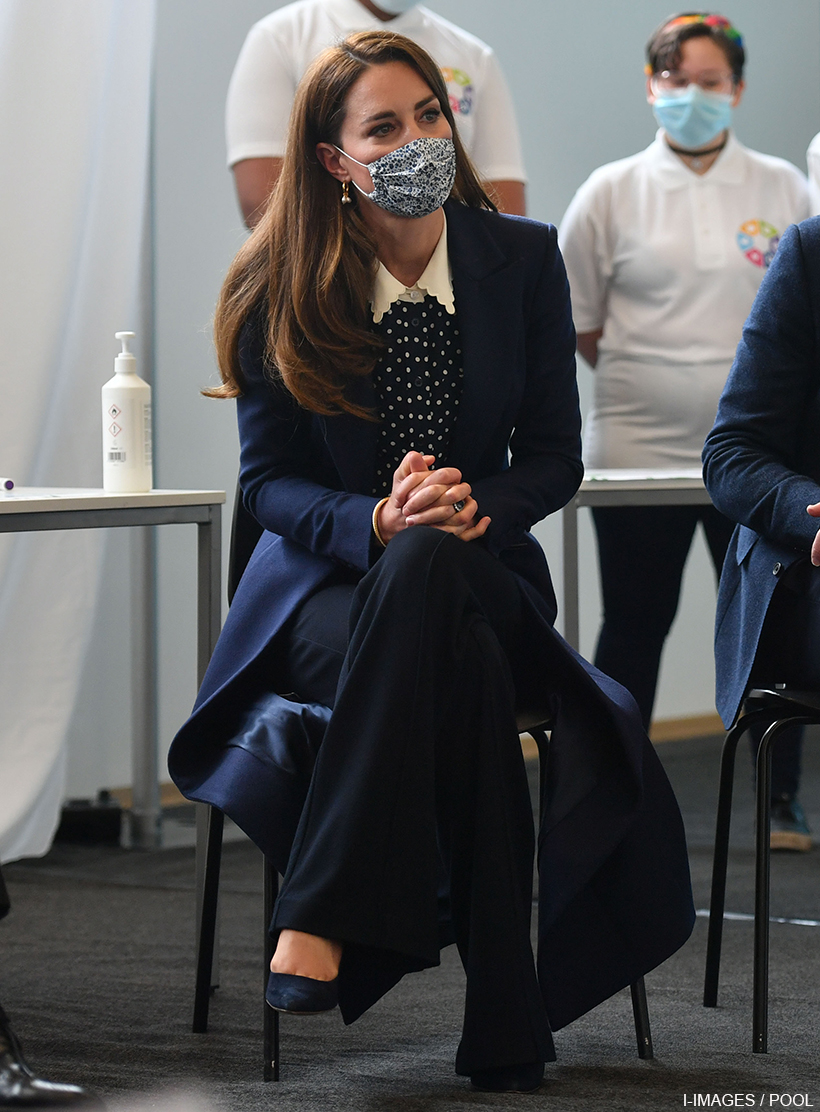 The fitted shirt is crafted from 100% silk. It features contrasting white cuffs collar both finished with a feminine scalloped edge.
As you'd expect, the shirt is from an older season. Tory Bruch no longer stock the piece, unfortunately.
I can't say for certain but it looks like the Princess accessorised with her Annoushka earrings.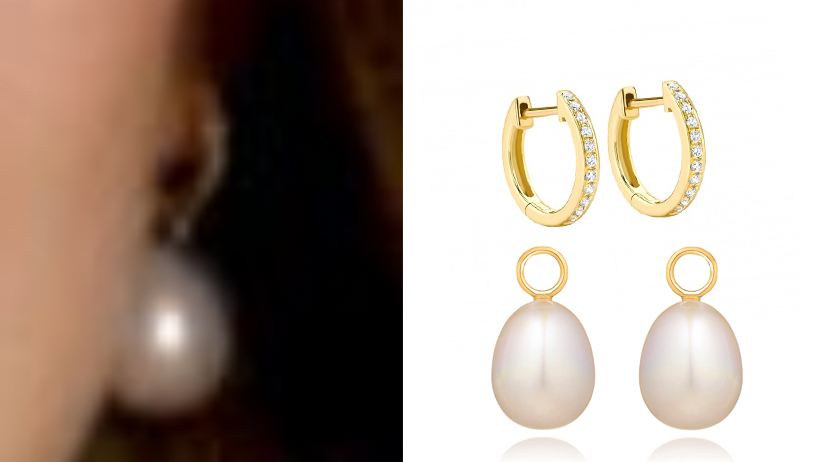 Kate's owned the Baroque pearl drops since at least 2012. They're one of her most-worn pairs of earrings. (Pictured below on another occasion.)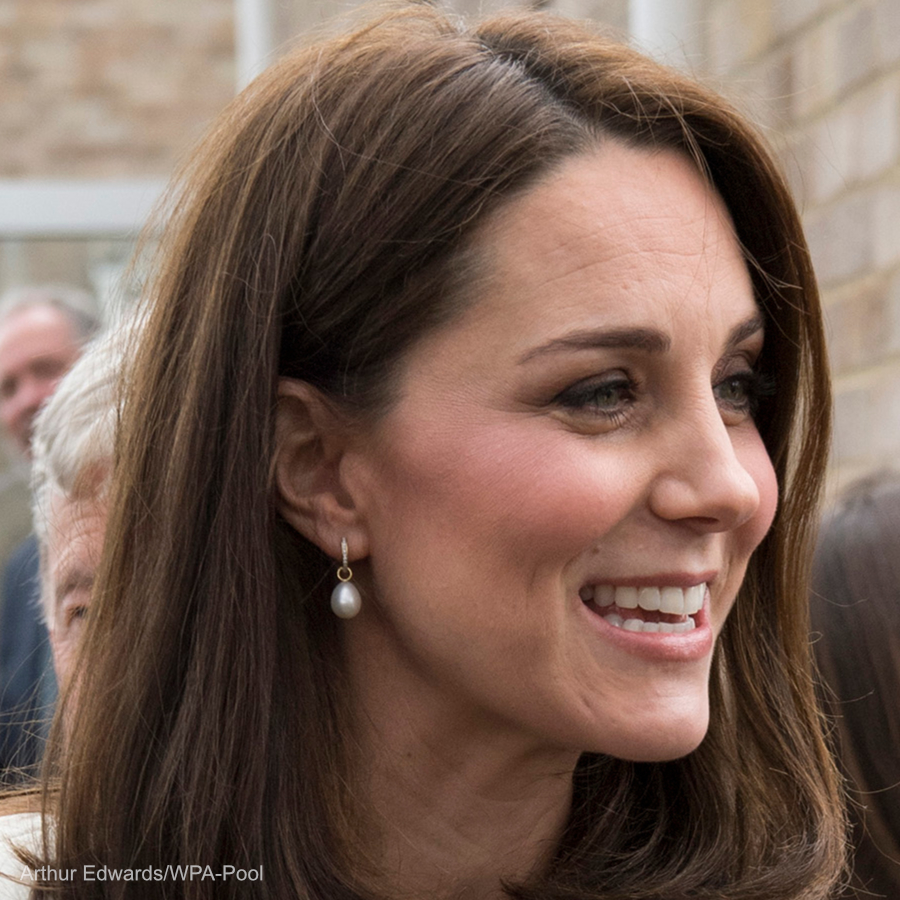 They feature a creamy freshwater pearl suspended from an 18ct gold ring. We think Kate wears hers hung from a pair of Kiki McDonough Classic diamond hoops in yellow gold.
The earrings are still available to buy a decade later. Get them from annoushka.com for £425. (Other currencies and worldwide delivery available too.)
It looks like the Princess wore a pair of trousers (unidentifiable) and a belt. It looks like the mystery navy croc effect belt she's worn for some time now. Here's a closer look at the belt on another occasion: