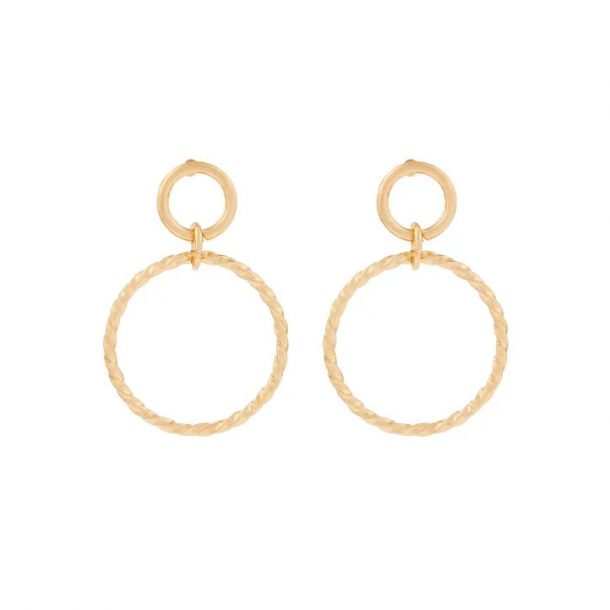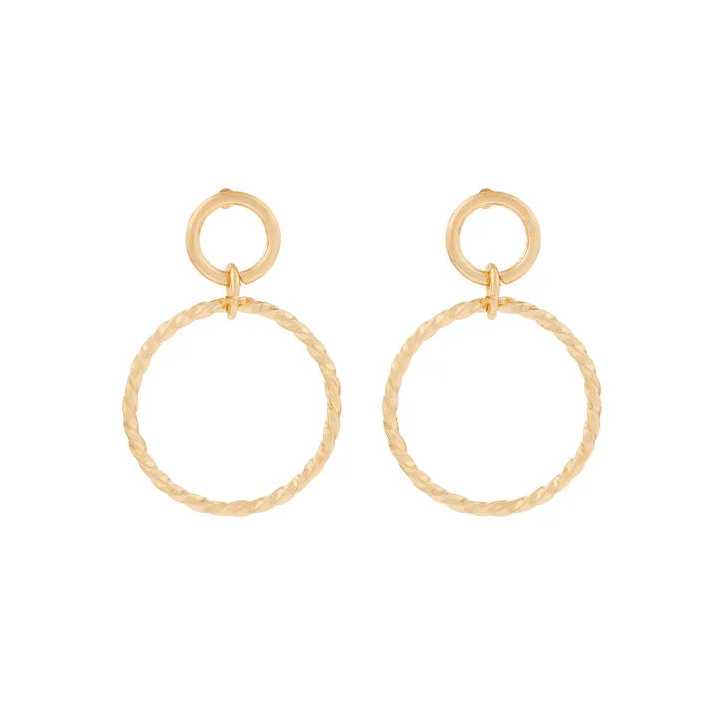 The Duchess of Cambridge (Kate Middleton) is a fan of Accessorize earrings. The Twisted Circle Drops are just one of several pairs from she owns from the brand.
About Kate's earrings:
The simple and elegant hoop-shaped earrings feature a twisted design.  They're made from 100% brass and retailed for £5 (around $6.40 USD).
Buying Kate's Twisted Hoop earrings:
Sadly, Accessorize no longer stock Kate's earrings. But they are still available to buy! You can find them on eBay (new) from various resellers.  Click here to shop.
Kate Middleton wearing Accessorize: 
The Duchess owns at least three other pairs of earrings from Accessorize. 
She first debuted a beaded filigree design in India during the 2016 Royal Tour.
She wore a second filigree design three years later, during the 2019 Royal Tour of Pakistan.
Kate debuted the third pair more recently. She started wearing a floral design decorated with pink gems in spring/summer 2020.
We know from old photographs that Kate used to wear Accessorize jewellery regularly before joining the Royal Family too.