These sparkling oval-drop earrings have been part of Kate's jewellery collection since at least 2011. They're made from 18ct gold, green amethysts and diamonds. They're by British jewellery designer Kiki McDonough.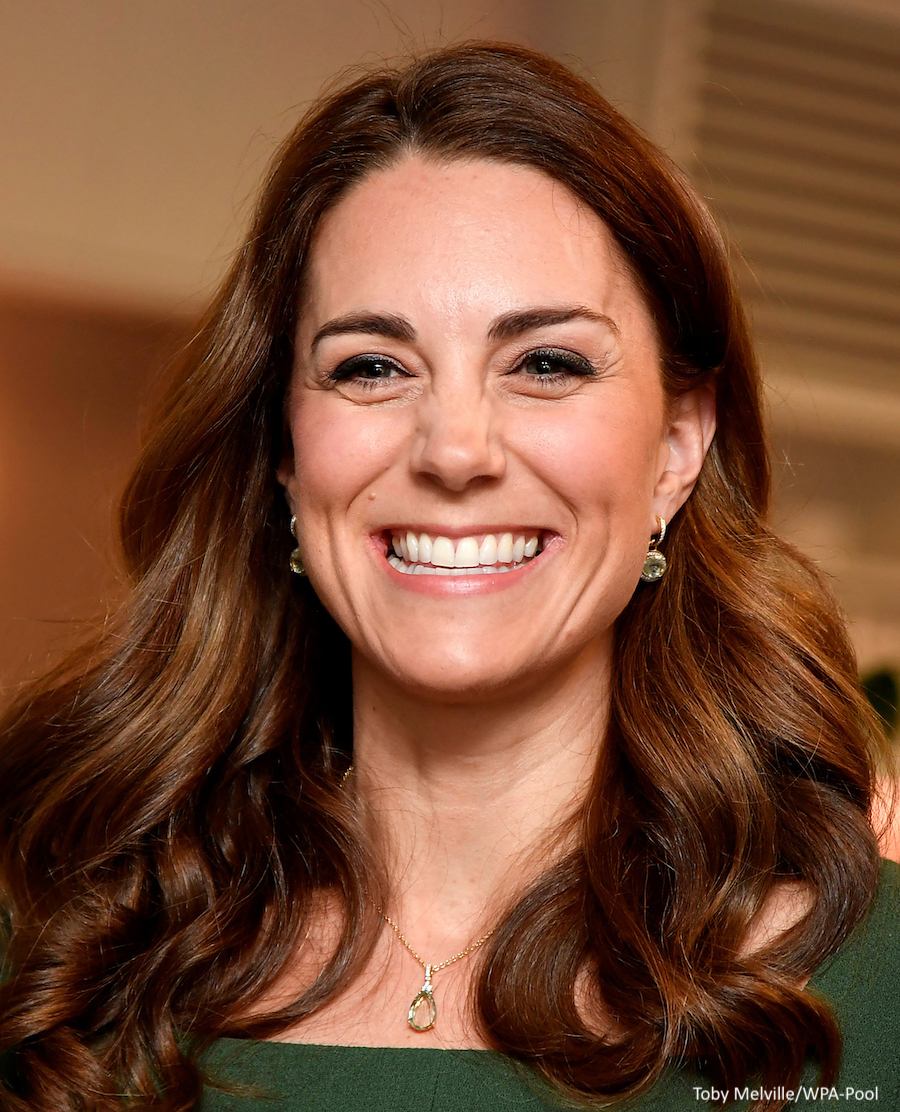 Kate's been photographed wearing the earrings on a handful of occasions—usually with green and blue outfits—most recently in 2019 (pictured above).
About Kiki McDonough's Amethyst Oval Drop Earrings:
The earrings feature an oval green amethyst stone surrounded by diamonds set in 18ct yellow gold and placed on an elegant 18ct yellow gold and diamond hoop.
Kiki says you get two pairs of earrings in one with these, you either wear the diamond hoops on their own or add the drop for a stunning classic look.
Buying the earrings:
You can purchase the earrings from Kiki.co.uk RRP: £2,600. International delivery available.
Kate Middleton wearing Kiki McDonough:
Kiki McDonough is one of Kate's go-to jewellers. The Duchess has worn a number of the designer's pieces in public over the last decade. She's probably worn the Grace stud earrings and the Citrine pear drop earrings most. Plus, over 20 other designs (a few pictured below).
About Kiki McDonough:
Kiki McDonough has been in business for over 25 years. She creates fine jewellery in vibrant colours and wearable designs. Her jewellery is now among the most desirable in the luxury sector.
Kiki McDonough has previously spoken out about Kate wearing her designs, in an interview with Femail she stated:
"She wears my pieces as they should be worn. She obviously enjoys wearing colour on her ears as opposed to pearls and diamonds all the time."

"My jewellery is very wearable so it is easy for her to put it with jeans, skirts and dresses – so it is suitable for every occasion."
Kiki added that the Lola Blue Topaz hoop earrings Kate wore at the Royal Variety Performance complimented her black Diane von Furstenberg dress "beautifully."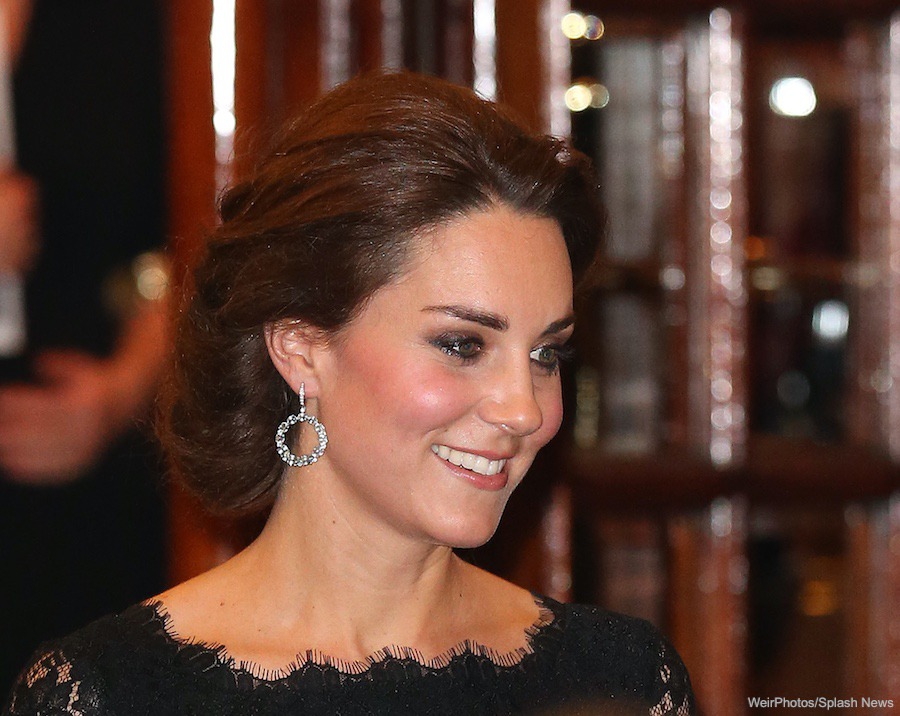 Kiki added that Kate is her ideal customer:
"She is a busy working mother like me, and I design jewellery that goes with that lifestyle. My designs have always reflected the way we live now, dashing from work to an event."

"I will quite often keep the same pair of earrings on for a week and they go with me wherever I am going (from the theatre to a football match) and that seems to be something that my clients appreciate."