Leaving Sabah:
Will and Kate left Sabah (the Malaysian State on the Island of Borneo) early on Sunday morning, before heading over to Honiara, the capital city of the Solomon Islands, for the final leg of their 2012 tour.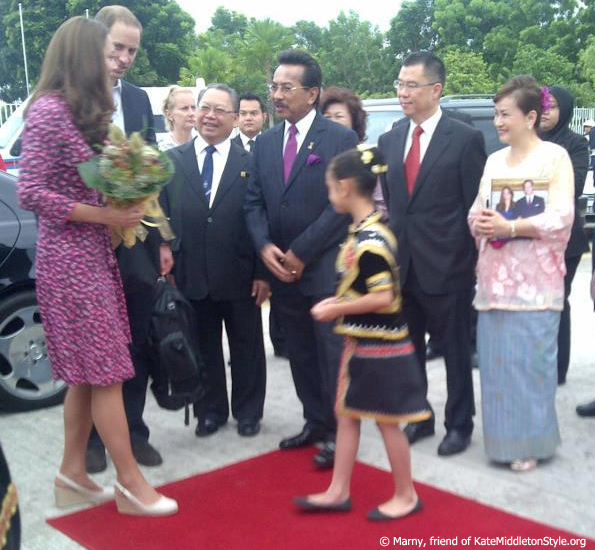 Kate's wearing a black and pink/purple wrap dress that she was first photographed wearing to a party at St. Andrews University in 2002. YES, 10 Years Ago! She wore the dress again quite recently in 2005.  With thanks to Elizabeth C on What Kate Wore for the information!
Here's another look at Kate leaving Sabah, with thanks to @ecilamathew Twitter (via HRH Duchess Kate blog):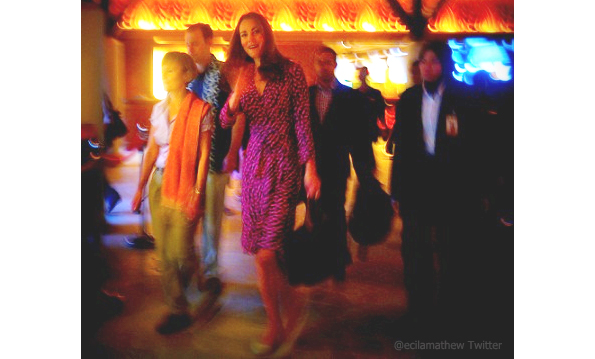 More photos:
Kate wore her 'natural' coloured Pied A Terre Imperia wedges with the purple wrap dress. It's too difficult to make out which bag Kate is carrying, though I'd assume it's her Longchamp bag (she carried the same one on the day prior).

Arriving at the Solomon Islands:
After spending a couple of hours on the plane, Kate got changed ready for her visit to the Solomon Islands. Obviously, the Solomon Islands are part of the Commonwealth, so the islanders came out in force to give a joyous welcome to their future King and Queen.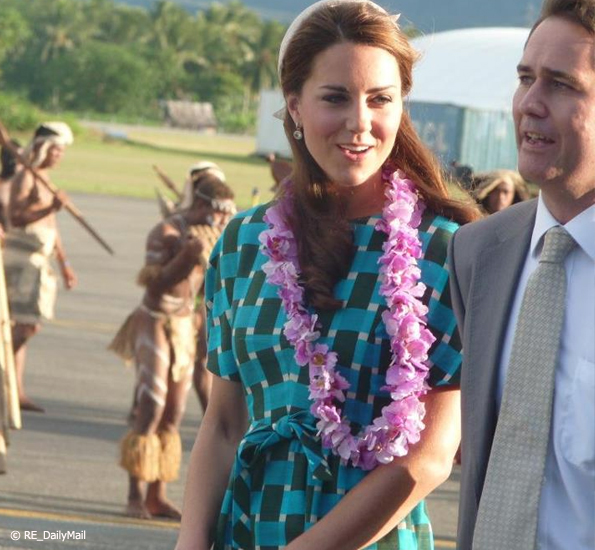 Courtesy @RE_DailyMail, Twitter
At the airport, the royal couple boarded a traditional war canoe that was built onto an open-topped Toyota van, which then drove onto the capital Honiara. From the van, William and Kate waved to the crowds of well-wishers who lined the streets for the visit: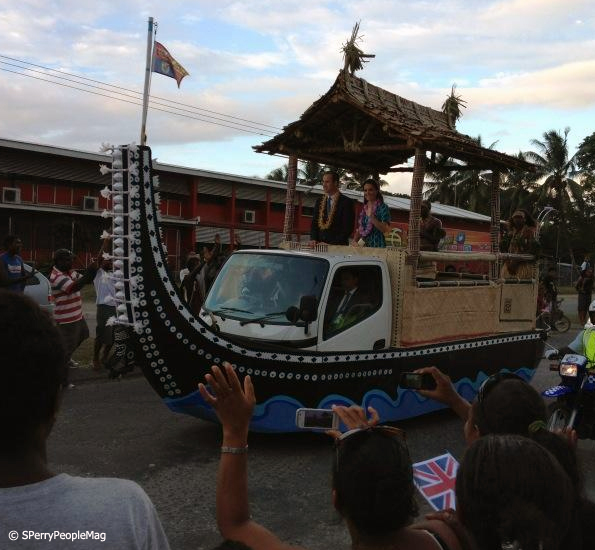 Courtesy @SPerryPeopleMag, Twitter
After arriving in Honiara, William and Kate attended a service at the Church of Melanesia cathedral in honour of The Queen.
Before we discuss Kate's outfit, we'll take another look at our favourite Duchess courtesy of @RE_DailyMail on Twitter: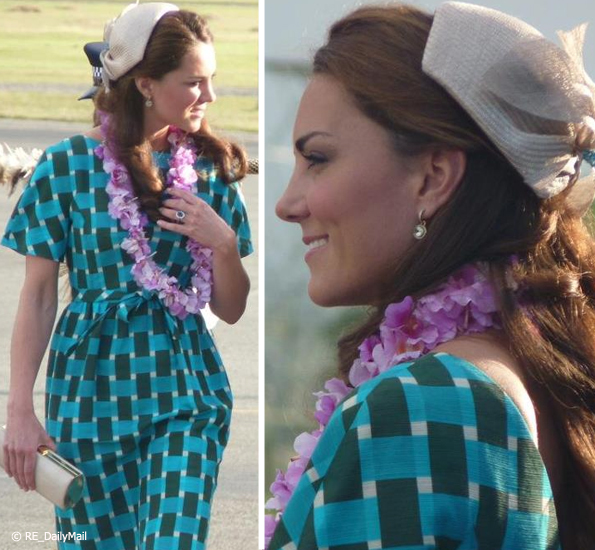 Kate's outfit:
Here we take a close look at Kate, her dress, her shoes, her earrings and her clutch bag: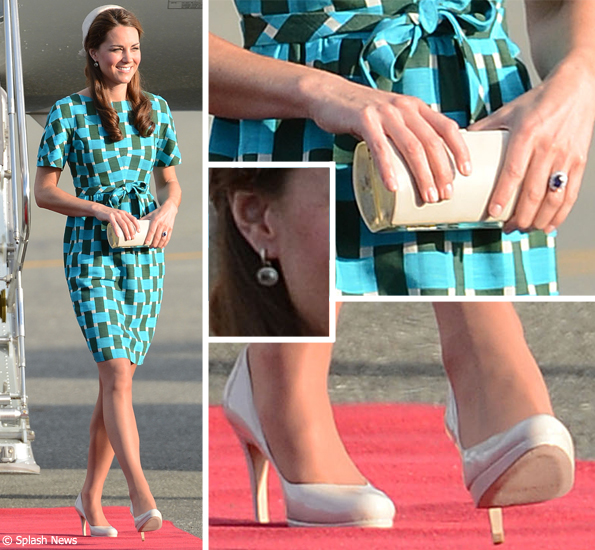 Kate's green and blue patterned dress by Scottish designer Jonathan Saunders, and it is known as the "Evelyn."
The printed dress is made from a 'cotton blend' and originally retailed for $1,490 on Net-a-Porter and $1,302.00 from Matches.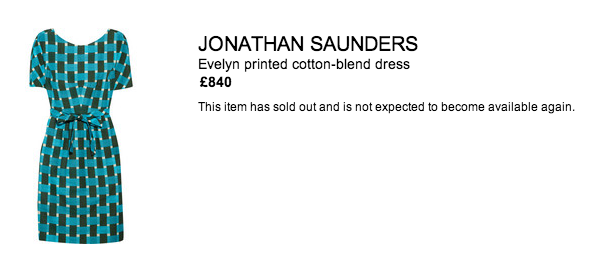 The Evelyn dress is described Net-a-Porter.com as being an "aqua, white and forest-green geometric-print textured cotton blend dress." It is fully lined and it comes with a detachable tie belt.
Shop Jonathan Saunders:
Kate paired her dress with her white box clutch bag and matching shoes from Russell and Bromley.  They're known as the 'Park Ave' style.
As you can see, Kate wore her Kiki McDonough 'green amethyst' earrings.