Kate started wearing this pair of gold hoop earrings by ASOS in 2021. She recently wore them to visit the charity SHOUT (26th of January 2022).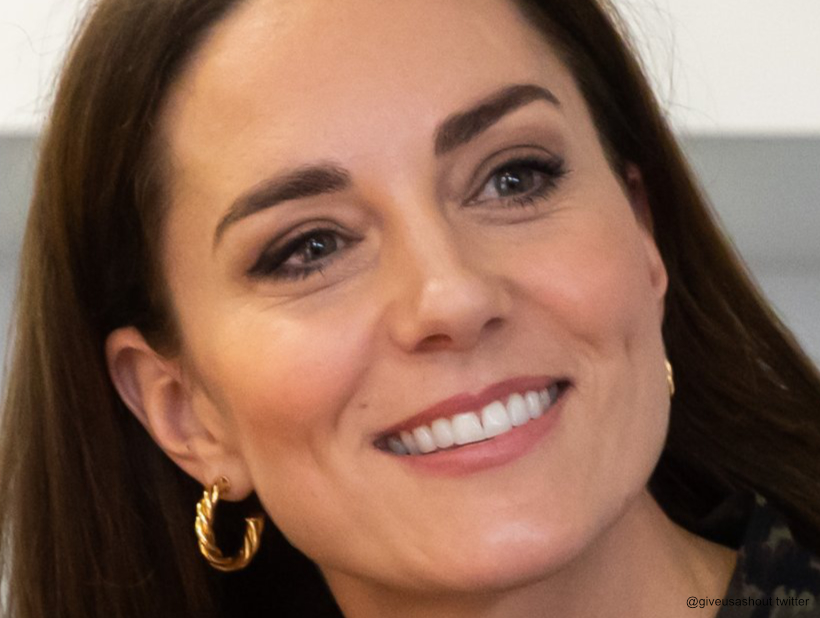 When Kate wears an affordable brand like ASOS, it generates a bit of buzz in the royal fashion community. It's quite pleasing when she wears an item that's within our budgets—I guess it makes her more relatable!
The versatile earrings can be worn with anything: Kate has dressed them up and down. She tends to pair the gold hoops with brighter outfits (though not always. She's worn them with two red outfits, a hot pink outfit and a dark green outfit to date.)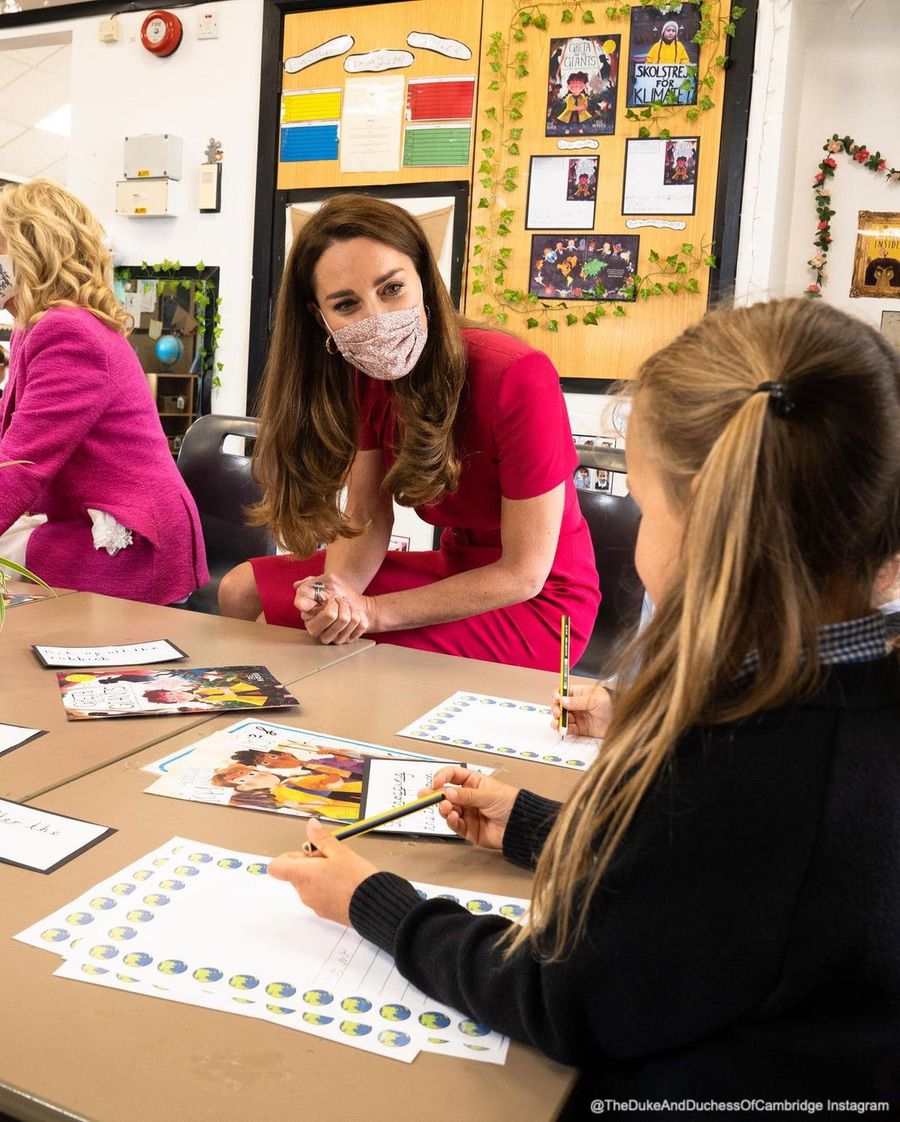 About Kate's earrings:
The ASOS earrings are made from 14k gold plated brass and stainless steel. They're an open-ended hoop with a twist design.
Where to buy Kate's gold hoop earrings:
Want to get your hands on Kate's earrings? You're in luck! You can still buy this exact pair of gold hoops! ASOS recently restocked them. Handy if you missed out on them the first time! Buy them here. RRP: $14.50 / £10. (Other currencies available too).
Does Kate shop at ASOS?
Yes, the Duchess has shopped at ASOS in the past. I can say that with a degree of confidence as she owns two maternity dresses from their in-house clothing line (as well as these earrings):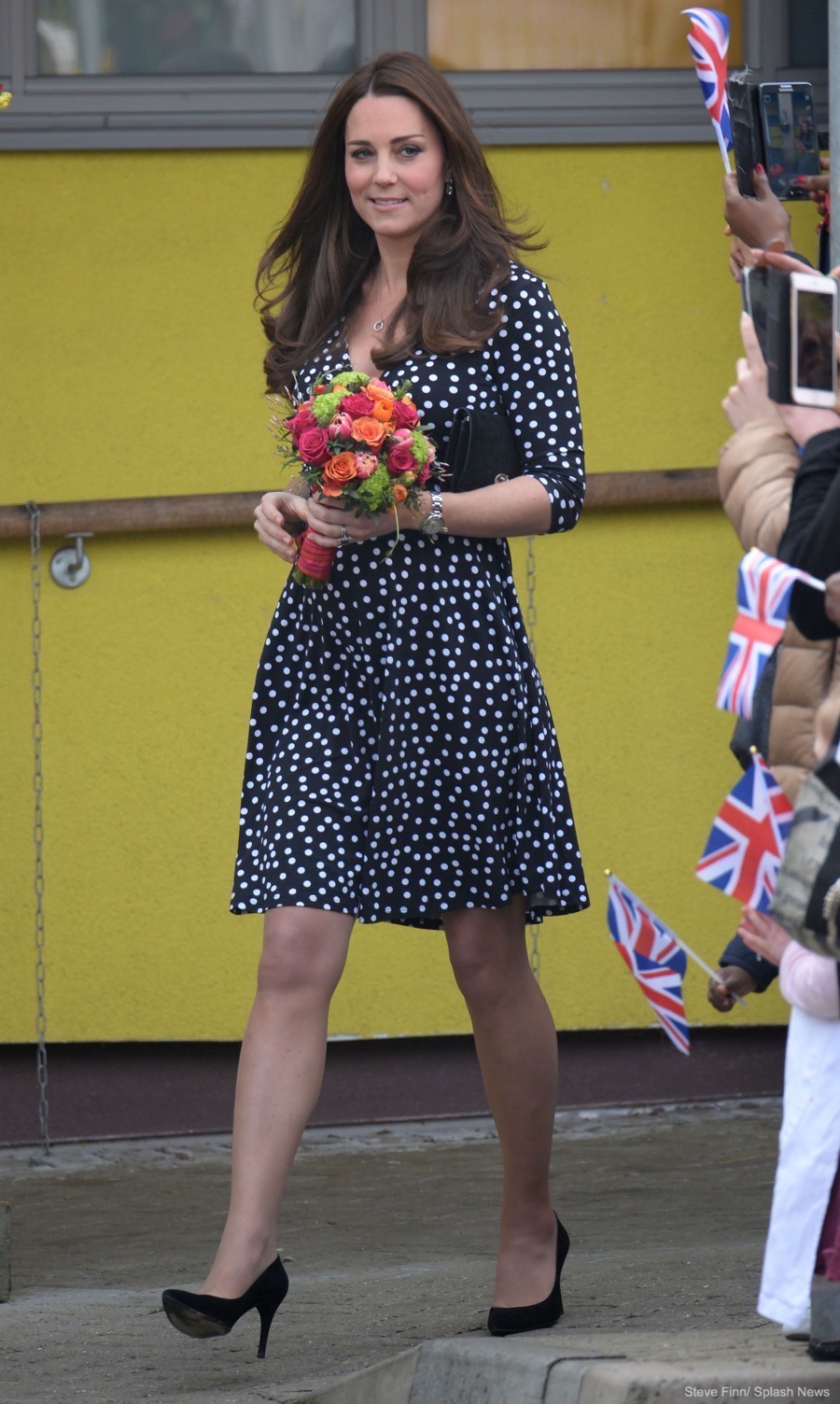 Above: Kate wearing a spotty maternity dress by ASOS to visit Home-Start's Brookhill Children's Centre, Woolwich in 2015. She was pregnant with Princess Charlotte at the time!
I suspect some of the non-maternity outfits she wears are purchased from ASOS, but this is not something we'd ever be able to confirm, of course. The site sells many of the labels we've seen her in before though, including Ghost and Faithfull The Brand.
Kate is loopy for gold hoops!
I think Kate has a penchant for gold hoops, she seems to add a new pair to her collection every other week (ok, maybe that's a slight exaggeration).
She owns an elegant pair by Sézane, the Bruna style. They're delicate, especially compared with her Orelia Chain Huggie hoops, which are chunky (though not as large as the pair listed on this page).
Her doorknocker hoops from Accessorize make a statement (well, compared to some of the tame pieces in her jewellery box). She also has a unique square-shaped hoop by Welsh company Spells of Love, an irregular shaped by Daniella Draper (which are made out of recycled gold) and a pair of bobbled hoop earrings by Liv Thurlwell.
She owns two pairs of gold hoops with added pearl detailing (by Freya Rose and Mejuri).
All The Falling Stars gifted a pair of gold hoops to Kate during a visit to Ireland in 2020. The Duchess has been spotted wearing the beautiful earrings several times since.
Kate also owns two pairs of nature-themed hoops. She has a pair by Catherine Zoraida, decorated with gold fern leaves and a beautiful pair by Asprey featuring oak leaves and diamonds.