Kate chose an affordable pair of earrings for her first public engagement of 2022. She wore Accessorize's mini hammered doorknocker hoops (they cost just £7 /$11) to visit the Foundling Museum in London.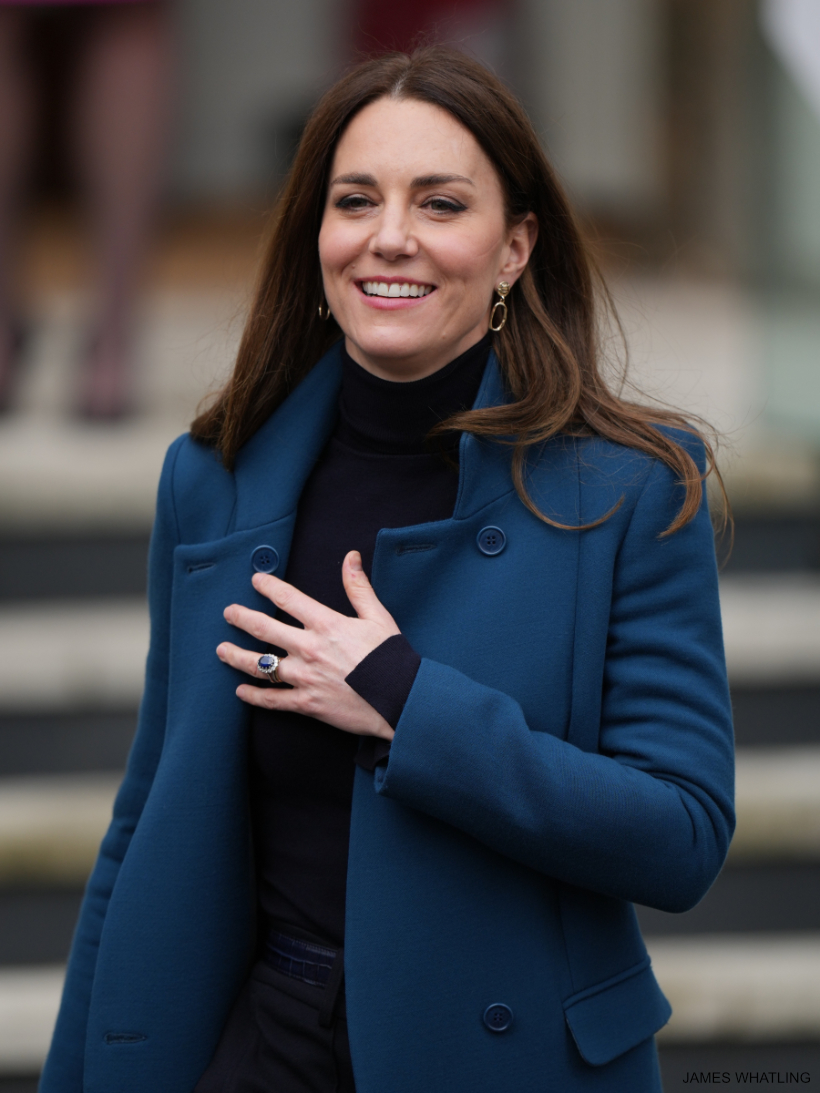 We love that the Duchess still wears budget-friendly pieces when her jewellery box must be bursting with heirloom diamonds and designer gems.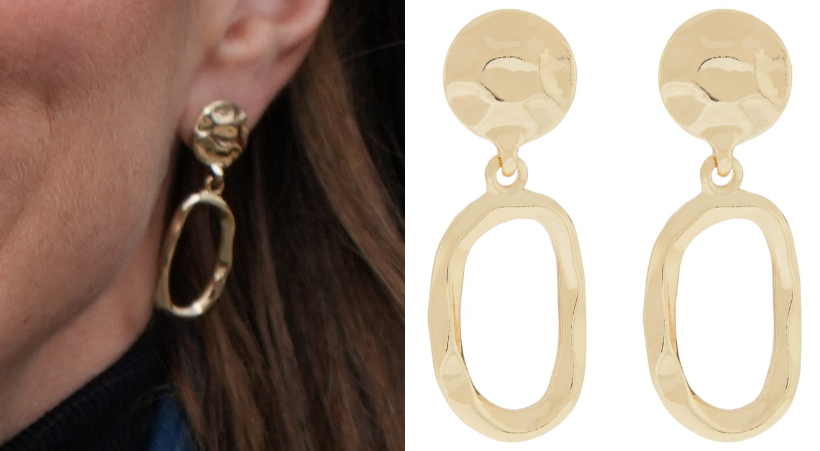 Seeing as both gold jewellery and hoop earrings are on-trend at the moment, I think it's likely we'll see Kate wear this pair again soon.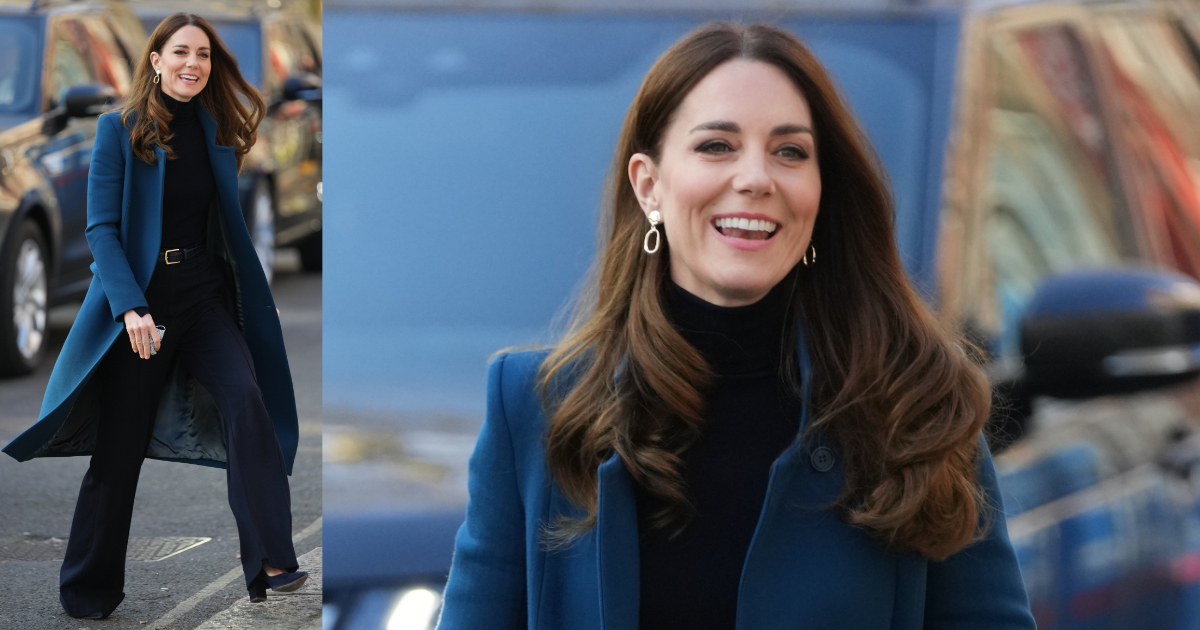 About the gold hoop earrings:
The 2cm-long earrings are made from 100% zinc and finished with a gold-coloured coating. Accessorize describe them as "the perfect pairing to give your daytime look some chic appeal."
The hoop is what Accessorize describe as "doorknocker style". They're suspended from a matching gold disc with a hammered effect.
Buying the doorknocker earrings:
Sadly, the earrings are sold out at Accessorize.com.
Kate wearing Accessorize earrings:
Kate must be a fan of Accessorize earrings, she owns another four pairs from the British brand (that we've seen her wear in public and have identified—she may have more, of course!) Below, a gallery of Kate wearing Accessorise earrings:
In addition to the Mini Hammered Doorknocker style, she owns:
View more of Kate's earrings (from other brands) on this page.