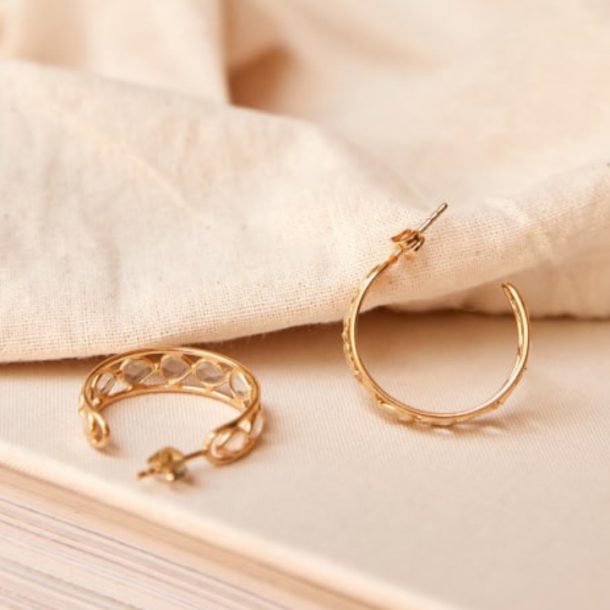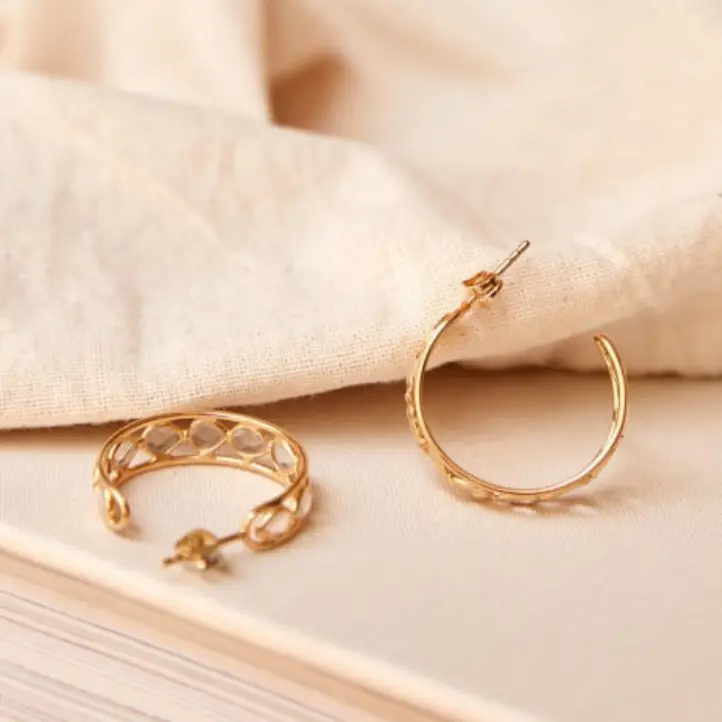 Kate Middleton owns Sézane's Bruna gold hoop earrings.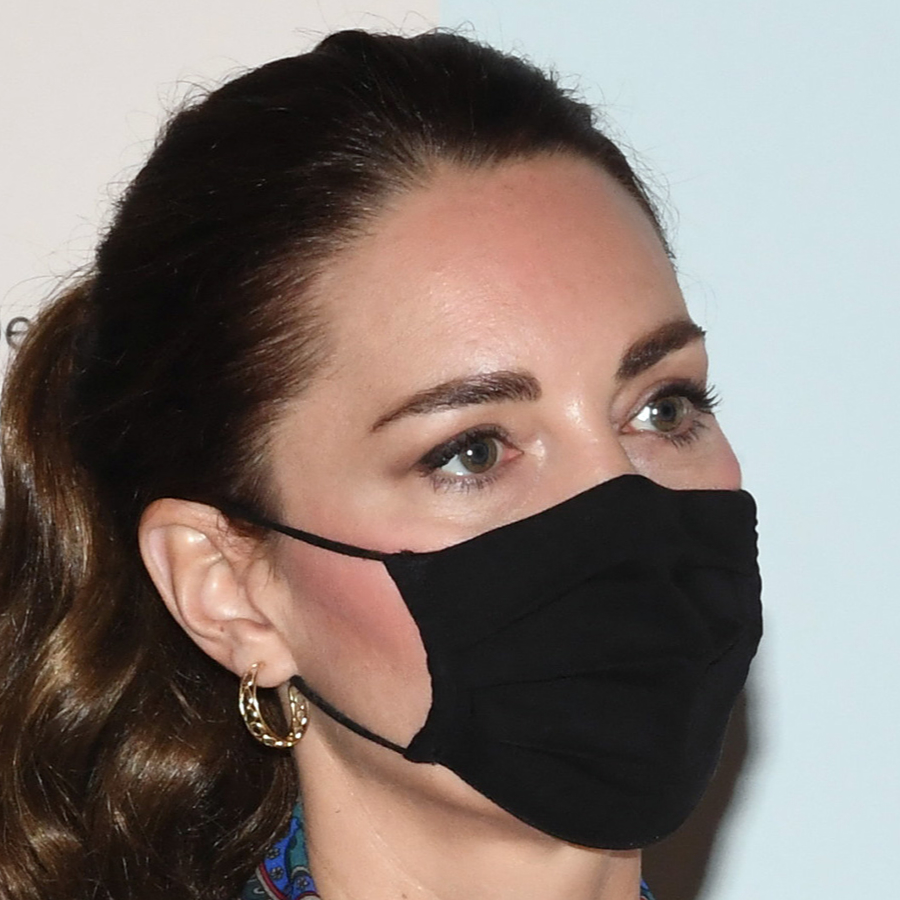 She added the earrings to her jewellery collection in 2021. We saw her wear the gold hoops during a visit to the Victoria and Albert Museum (she went to view the Fabergé exhibition) on the 2nd of December.
She brought them back in April 2023, during a visit to The Baby Bank in Windsor.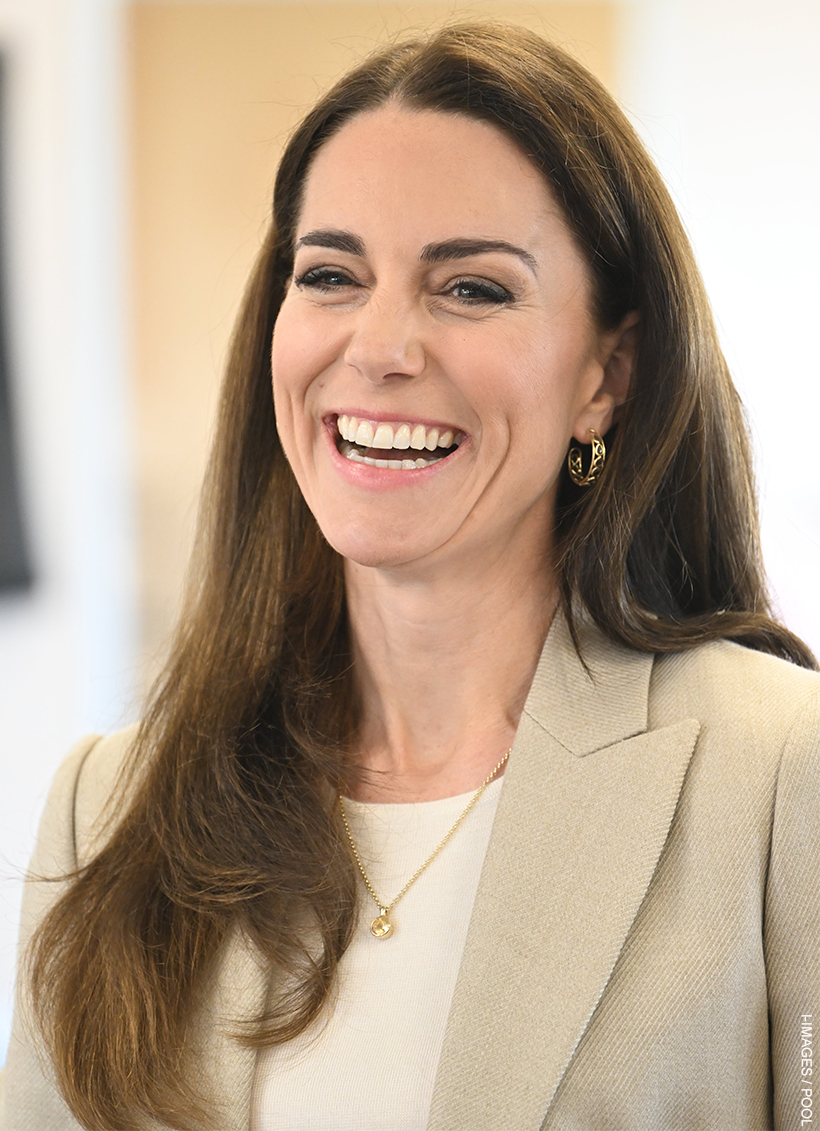 Kate is partial to a gold hoop earring. I can think of around 12-13 different styles she owns in varying designs and sizes.
About the Sézane Bruna gold hoop earrings:
The open hoop earrings feature small hand-set glass stones. They're made from gold-plated metal.
Cost & where to buy the earrings:
When Kate wore the earrings, they were in Sézanne's 'spring-summer archives', essentially an area on their website for discounted surplus stock. They originally cost $100 USD but were listed in the 'archive' for $60 USD. (£75 down to £45 GBP in the UK.)
Unfortunately, the Sézane Bruna hoops are no longer available to buy.
Does Kate Middleton wear Sézane clothing and accessories often?
Yes, Kate has worn several items by Sézane in recent years. We know she owns a cream jumper, black belt, gold bracelet and cream shirt all from the French brand. (Below, Kate wearing the Sézane Marguerite pie-crust collar shirt)
About Sézane:
Sézane is a relatively young company, founded in 2013 by Morgane Sézalory. It has soared in popularity around the globe in recent years. The company started with just an online offering before opening boutiques in a number of major cities around the world, including Paris, London and New York.
"The idea behind Sézane is simple: create high-quality, perfectly-cut pieces that can be worn forever. Born in Paris & crafted using the expertise of the best ateliers: we offer all women luxury quality at a fair & accessible price. Je ne sais quoi for all."

Sézane.com