Kate Middleton wears Orelia London's Gold-Plated Chain Huggie Hoop Earrings.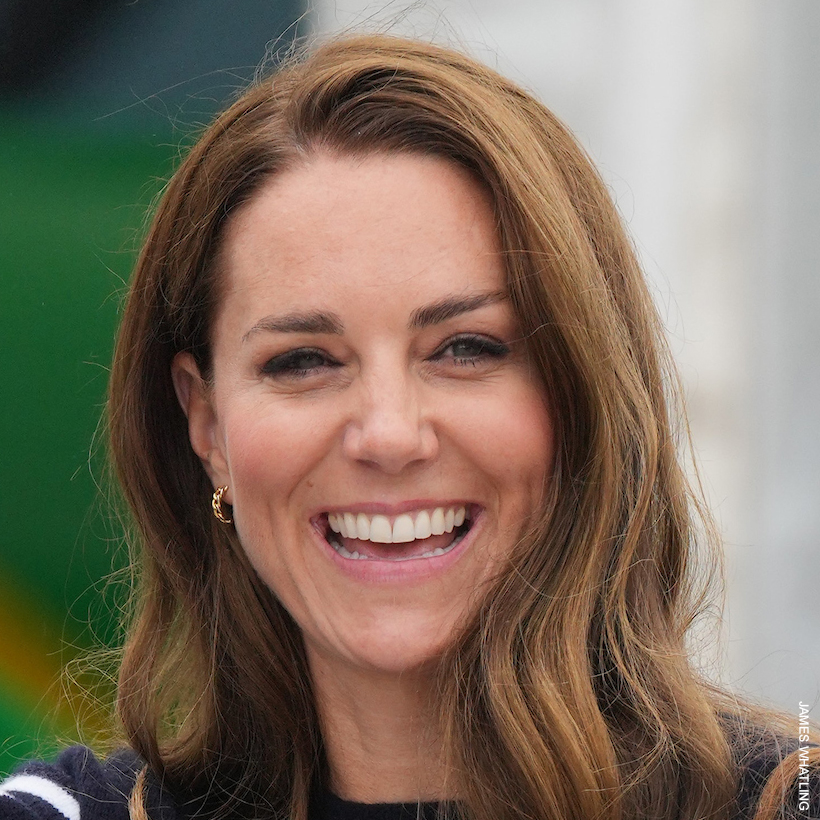 The Duchess debuted the new hoop earrings in February 2021 during a video call with nursing students. The brand confirmed the ID on Twitter.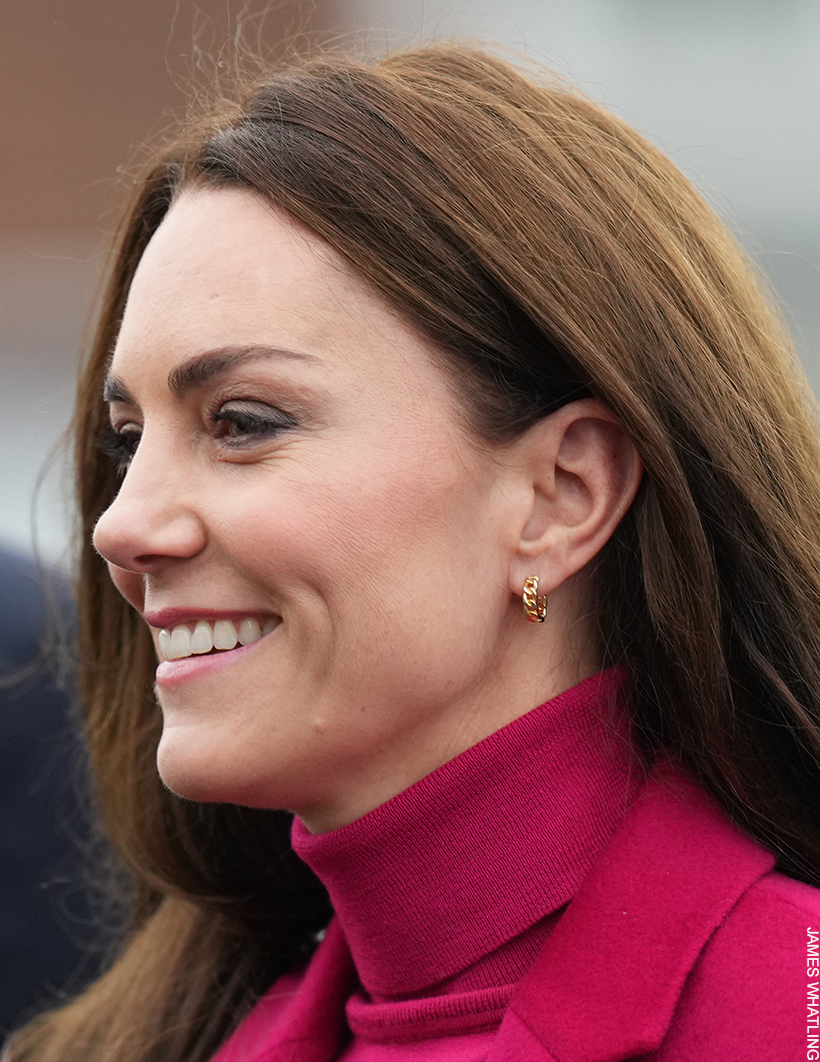 The Princess has worn the gold hoop earrings on many occasions since their first debut!
About Orelia's Huggie Hoop earrings: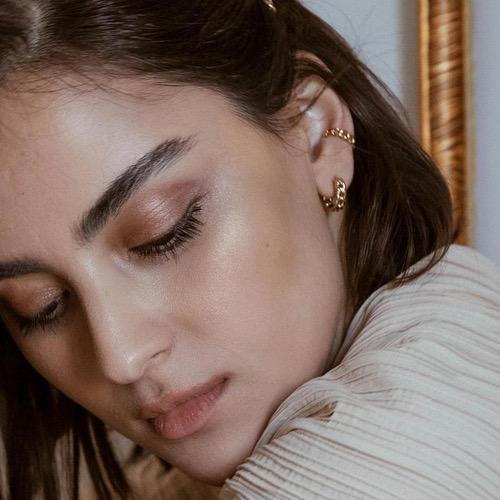 The Huggie Hoop gold chain earrings are made from brass and plated with gold.  This makes them an affordable piece of jewellery—they retail for just £18.  In fact, this is Orelia's unique selling point: they make all of their pieces from gold or silver plated brass to ensure their jewellery is affordable for all.
Orelia say the Huggie Hoops will add a little "street style bling" to your wardrobe. They recommend stacking them with other hoops or studs from the collection.
You'll be pleased to know all of Orelia London's jewellery is finished with an anti-tarnish coating.
Buying Kate's earrings:
If you'd like to wear Kate's gold hoops, you're in luck. They're available at Orelia.co.uk.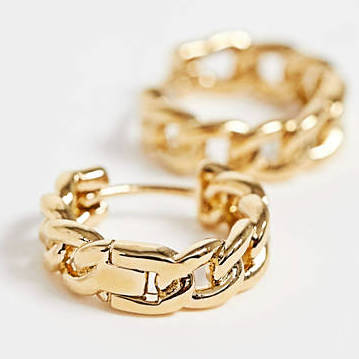 Exact match! Finally, a pair of affordable earrings in Kate's jewellery box! Thankfully, these gold-plated chain huggie hoops by Orelia London are accessible to us mere mortals! Most of us can only dream of the baubles Kate usually wears (think royal heirlooms and glittering diamonds) but these are definitely doable. A just £18 / $24, it's a no-brainer.
The Huggie Collection:
Orelia sell over 130 varieties of their Huggie Hoop earrings—some with the chain design as worn by Kate, some with a rope design, some with Swarovski crystals, some in gold, some in silver, square-shaped, round-shaped, hexagon-shaped, with pearls, with opal, with turquoise, with star drops—and more!
About Orelia London:
12 years ago, Collette Flood and Louisa Hirst took a trip to Delhi. The two women were buyers in the jewellery industry. During their visit to the Indian capital, the friends had an idea… They decided to create a jewellery brand that was affordable, aspirational and didn't compromise on quality.
Orelia bridges the gap between high street and designer brands