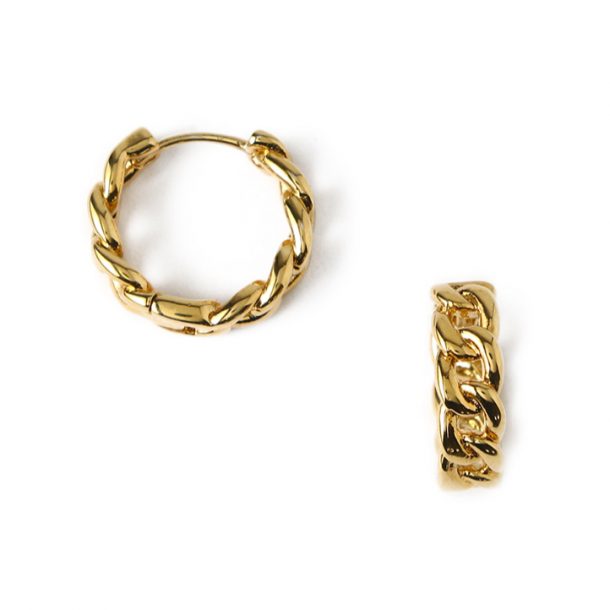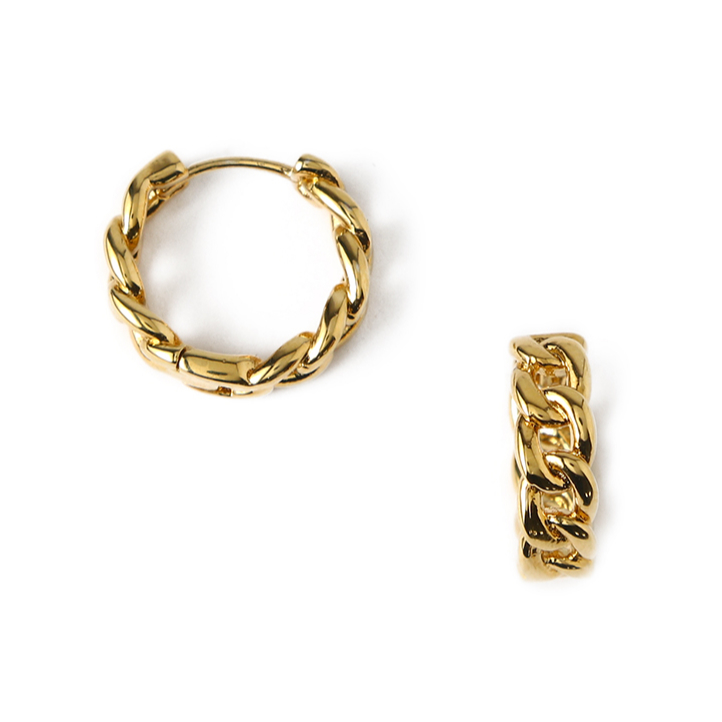 In February 2021, the Duchess of Cambridge (Kate Middleton) debuted a new pair of gold hoop earrings during a video call with nursing students.  A couple of days later, she wore the earrings again.  This time for a video call with the founder of the Little Village charity and two of its service users.  One month later, the Duchess wore the earrings during her first in-person engagement of the year (due to the national lockdown restrictions in place in England because of COVID-19.)   They're the "Chain Huggie Hoop" in gold by British brand Orelia London.
On the 11th of March 2021, Orelia London replied to a message on Twitter about Kate's earrings. They wrote that they received confirmation (presumably from the Palace) that Kate wore the Huggie Hoop style, so we can be pretty confident on this ID.
About Orelia's Huggie Hoop earrings: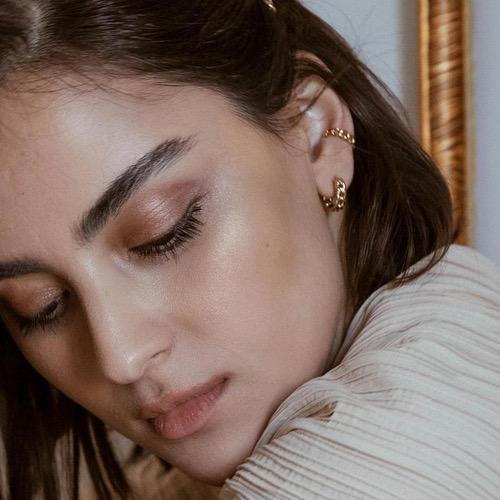 The Huggie Hoop gold chain earrings are made from brass and plated with gold.  This makes them an affordable piece of jewellery—they retail for just £15.  In fact, this is Orelia's unique selling point: they make all of their pieces from gold or silver plated brass to ensure their jewellery is affordable for all.
Orelia say the Huggie Hoops will add a little "street style bling" to your wardrobe. They recommend stacking them with other hoops or studs from the collection.
You'll be pleased to know all of Orelia London's jewellery is finished with an anti-tarnish coating.
Buying Kate's earrings:
Kate's gold chain hoop earrings quickly sold out BUT you can pre-order them on Orelia's website. The company will restock and ship the earrings in early April.
Can't wait until then? Try the company's Chain Huggie Hoop in Burnished Gold instead. They're in the sale for £10.50! (And they look very similar!)
The Huggie Collection:
Orelia sell over 130 varieties of their Huggie Hoop earrings—some with the chain design as worn by Kate, some with a rope design, some with Swarovski crystals, some in gold, some in silver, square-shaped, round-shaped, hexagon-shaped, with pearls, with opal, with turquoise, with star drops—and more!
About Orelia London:
12 years ago, Collette Flood and Louisa Hirst took a trip to Delhi. The two women were buyers in the jewellery industry. During their visit to the Indian capital, the friends had an idea… They decided to create a jewellery brand that was affordable, aspirational and didn't compromise on quality.
Orelia bridges the gap between high street and designer brands