Kate Middleton carries Mulberry's Amberley Satchel in green leather. The small size.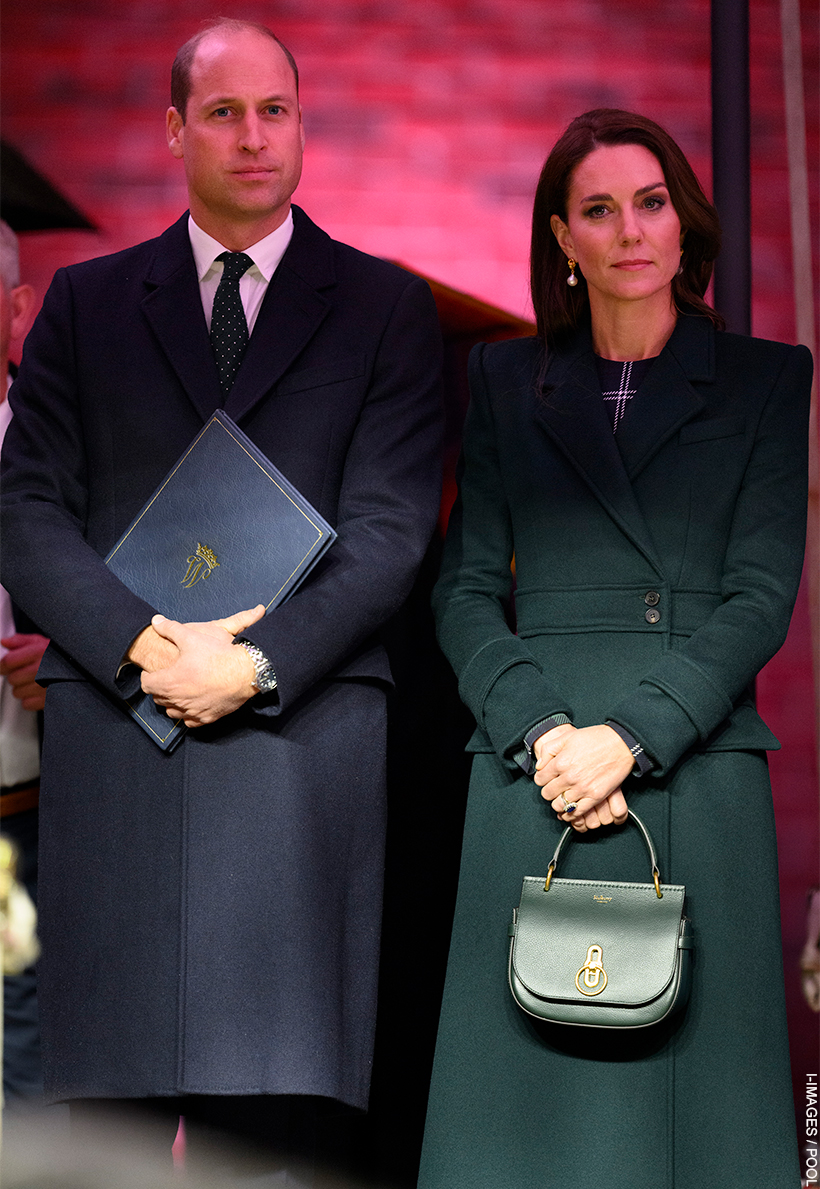 The Princess has carried the bag twice in public to date. She debuted it during a visit to Boston in November 2022 (above) before carrying it again during a visit to Merseyside in January 2023 (below).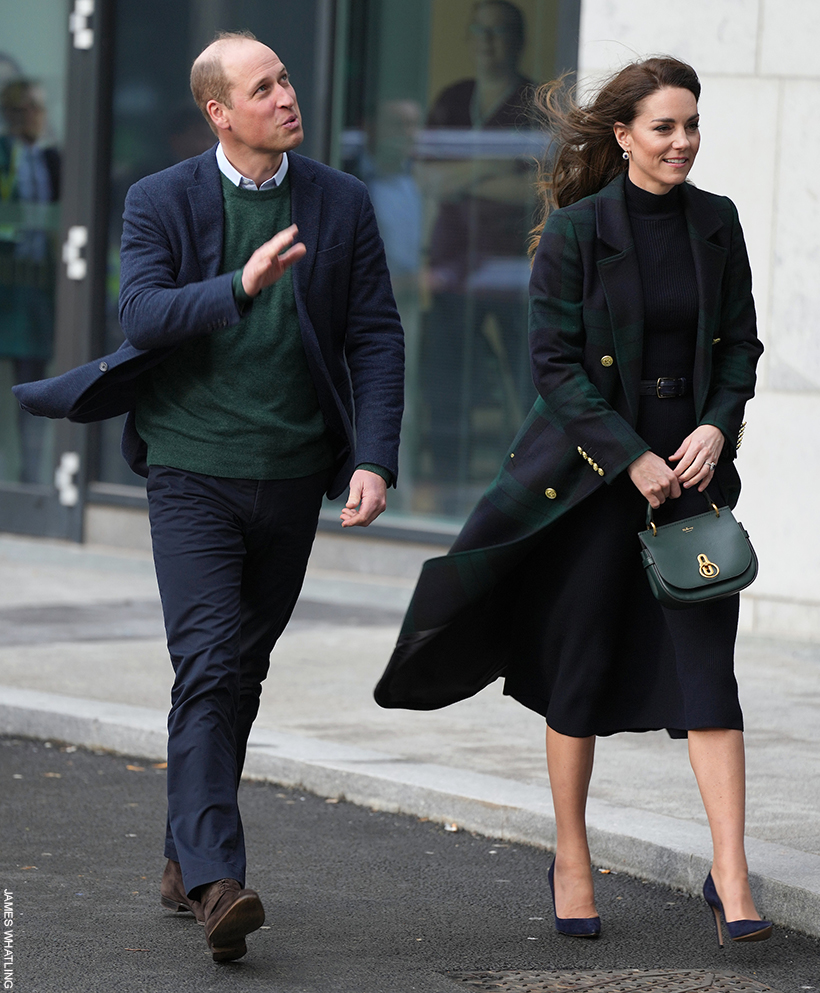 I suspect Kate commissioned Mulberry to manufacture this particular design for her. I've scoured Google Images and cannot find a stock image of the Amberley Satchel in the same shade of green with a top handle like hers. The listing on their website shows it with a crossbody strap: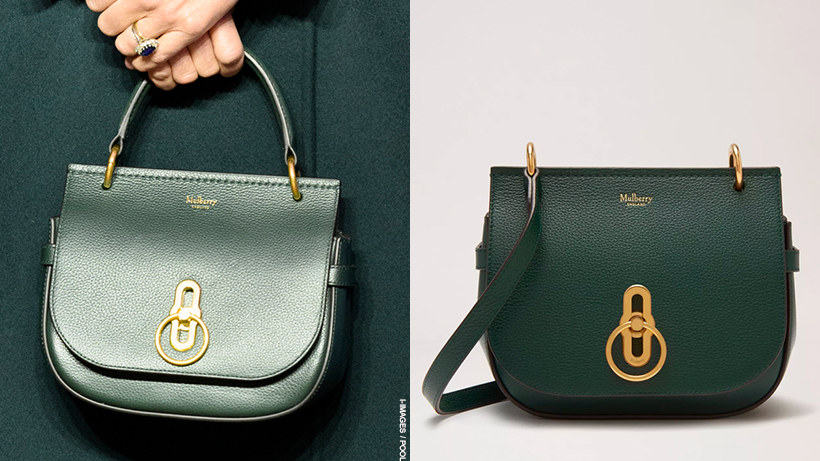 They have, sold other Amberley Satchels with top handles in the past, as pictured below. This leads me to suspect Kate's bag is a bespoke commission.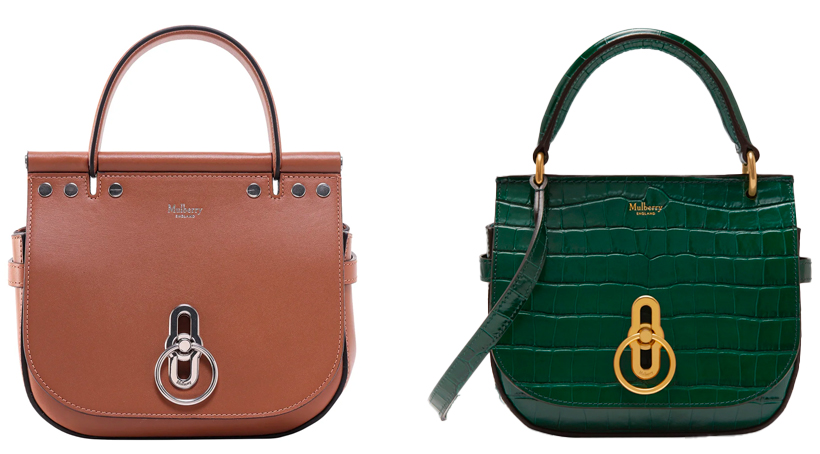 About the Amberley Satchel:
Designed with inspiration from the British countryside, the Mulberry Amberley Satchel exudes a sense of timeless elegance and sophistication.
The small Amberley's shape and hardware are borrowed from equestrian styling, giving it a unique and stylish look.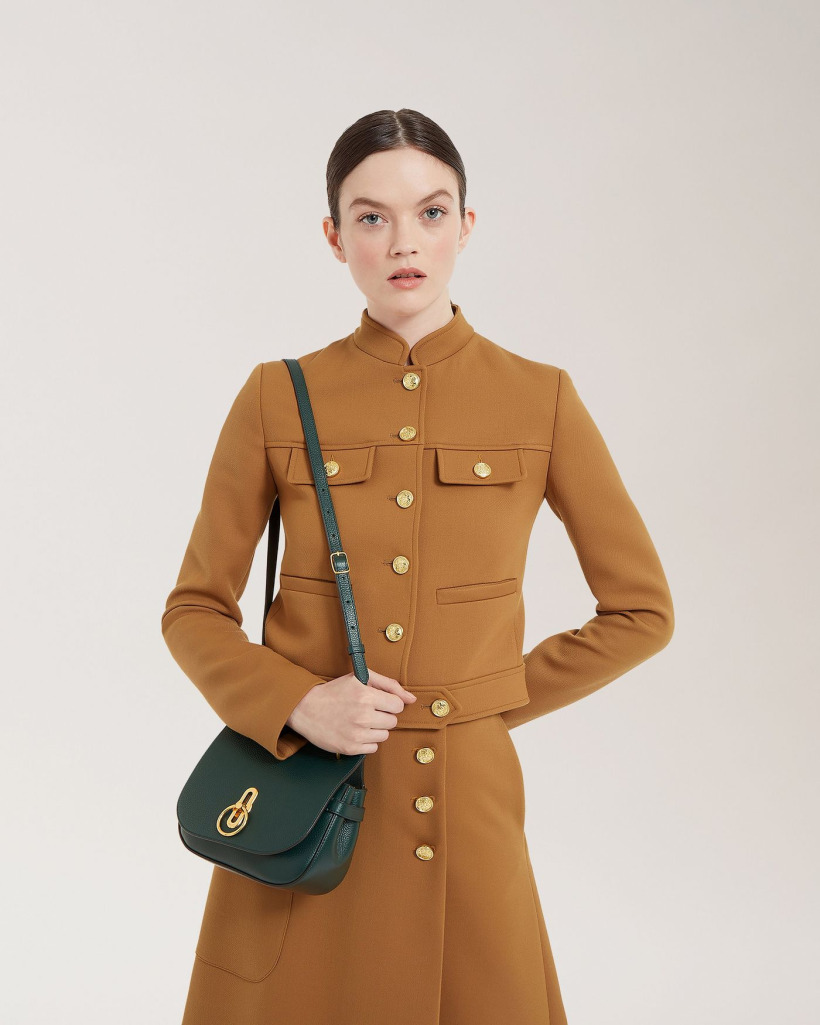 The geometrical Rider's Lock closure, which is a reinterpretation of Mulberry's iconic Postman's Lock, adds a bold and modern touch to this beautiful bag.
I've scoured reviews online (reddit, retailers, youtube, forums) and consensus is that it spacious, but not bulky. It will house your wallet, keys, phone, sunglasses and work ID. Perhaps a lipstick or compact too.
Fall in love with its gorgeous structured shape and beautiful quality leather.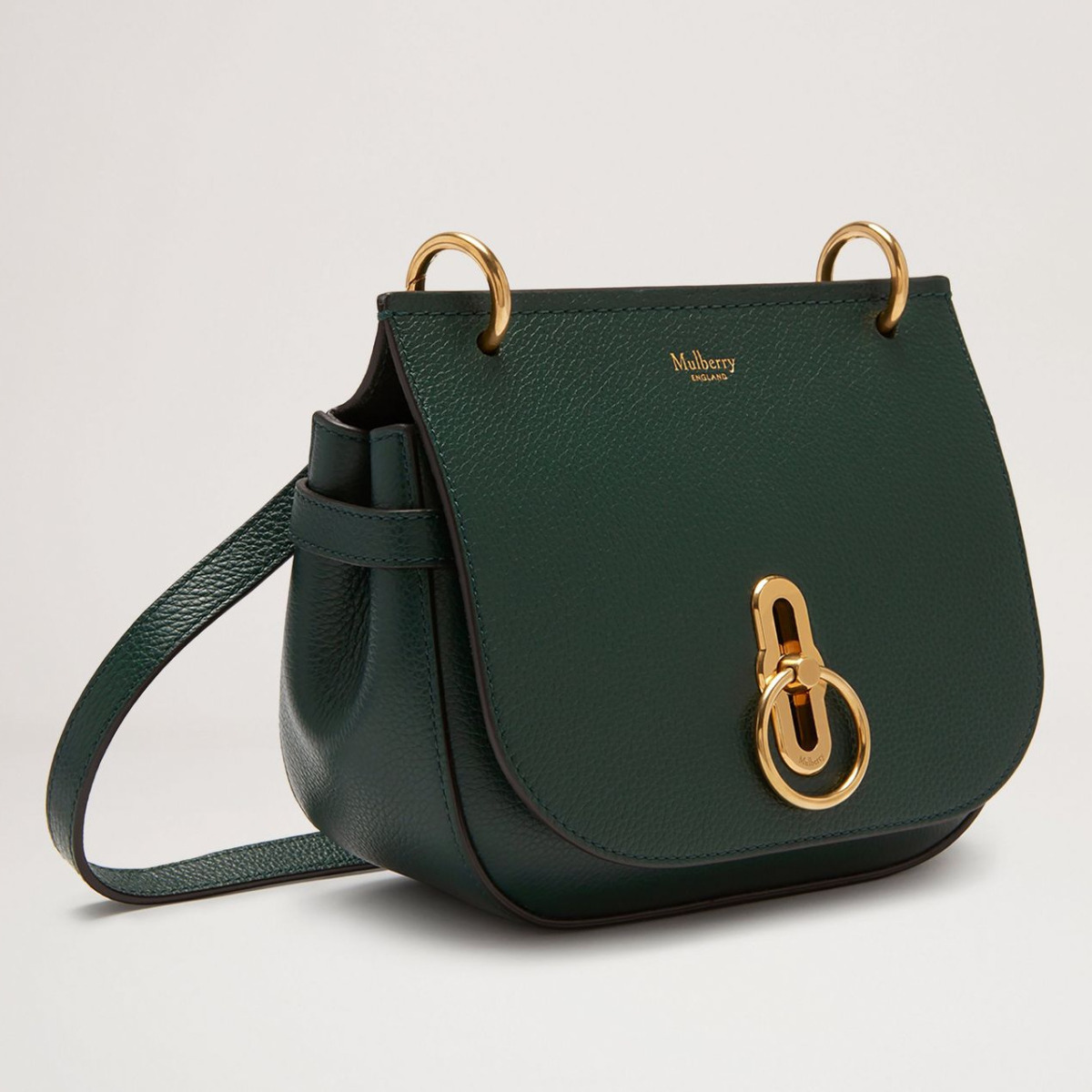 Mulberry Amberley Small Satchel, Green Leather
Whether you're running errands or heading to work, the Amberley Satchel is the ideal companion to elevate your look. Kate carries the bag in green with a top handle. At present, Mulberry stock the bag with a shoulder strap. See it on the company's website:
Kate Middleton's love of Mulberry:
Kate has a long-standing love for Mulberry. In total, we've spotted her with 11 different designs, including the Amberley satchel listed on this page. She also owns three other bags from the Amberley family. A small crossbody in white, a small crossbody in black and a clutch in dark blush. You can find links to Kate's other Mulberry bags on this page.
Kate's love for Mulberry is not just limited to her time as a royal, it dates back to before her marriage to Prince William. (Unfortunately, I don't keep a list of the bags she carried as a non-royal.)
The Princess's repeated choice of Mulberry bags is a testament to the brand's exceptional craftsmanship and timeless designs.