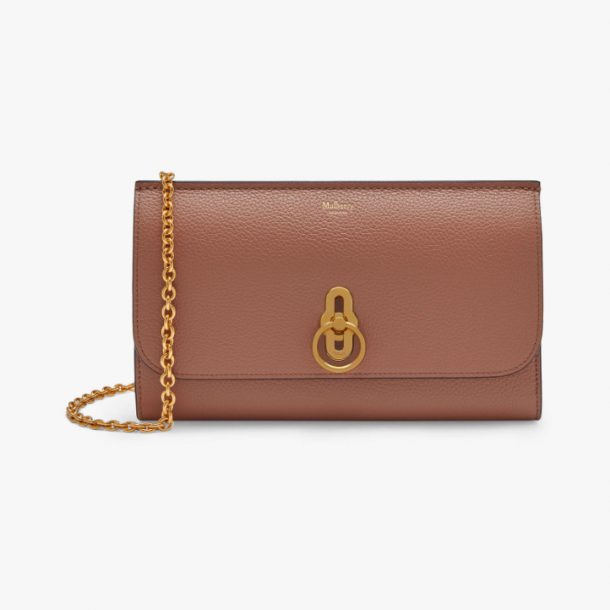 Kate owns several Mulberry bags, but the dark blush 'Amberley' clutch is a more recent addition to her wardrobe. She first carried the piece during a visit to London's Imperial War Museum in 2018. We spotted the bag again during her most recent visit to South Wales in August 2020.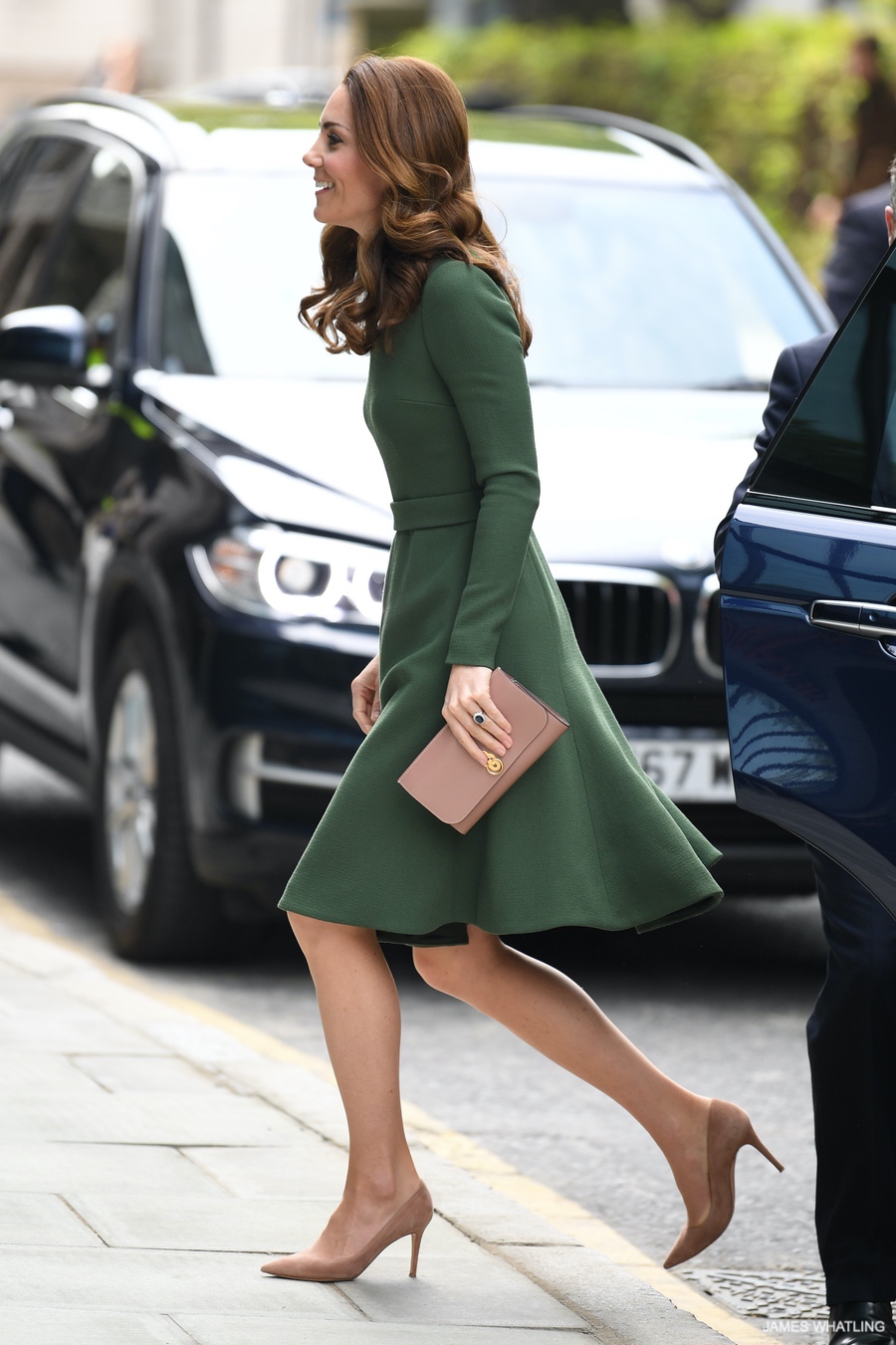 About the Mulberry Amberley clutch:
The clutch is from Mulberry's Amberley collection, first introduced at the Autumn Winter '17 London Fashion Week. It features the brand's distinctive equestrian-inspired 'Rider's Lock'.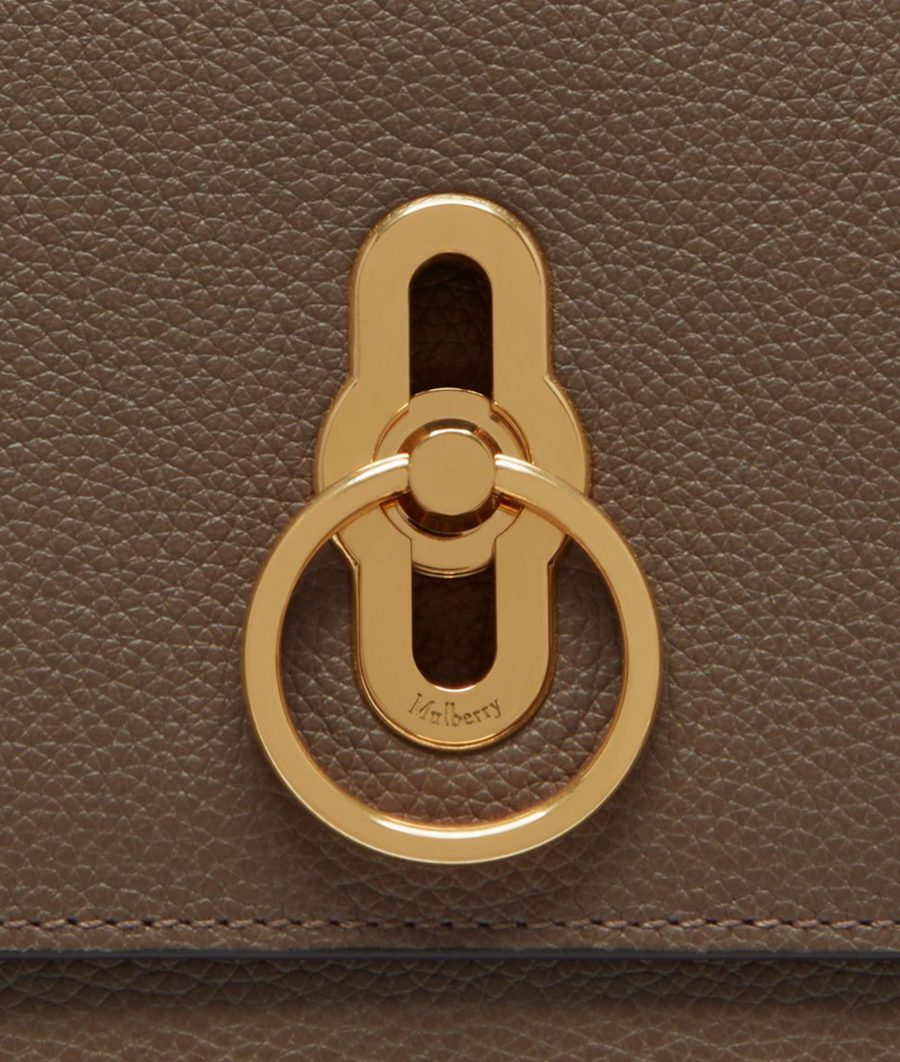 Named after the much-loved British countryside pursuit and equestrian attire and attitudes that inspired Mulberry founder Roger Saul, the Rider's Lock embodies the distinctive idea of 'Le Style Anglais' established by the brand in the 1970s. A tradition, reinvented.

Exploring that heritage with a new perspective, Mulberry Creative Director Johnny Coca took inspiration from the rounded lines of the Postman's Lock and found beauty in the existing forms of this original hardware. By inverting them, he designed the slender, clean and functional lines of the Rider's Lock, reminiscent of a horse bit and bridle.

Mulberry.com
The dark blush pink clutch bag features a sleek silhouette, metallic hardware, a detachable chain strap and the company's logo printed on the front closing flap.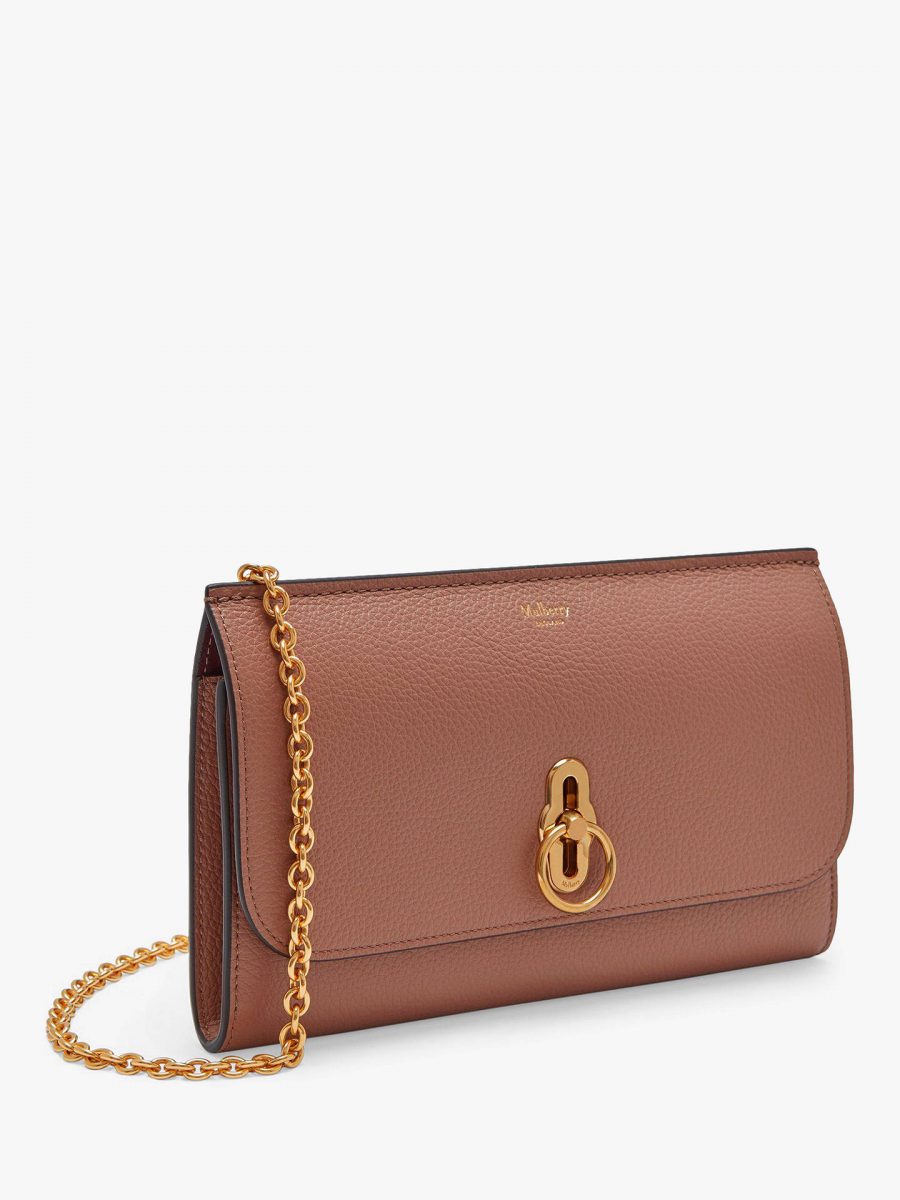 The suede-lined interior features one main compartment, a zipped section, a flat pocket at the front and six card slots.
The Amberley collection features bags in a range of different sizes and colours.
Buying Kate's Amberley clutch:
Sadly, the blush pink version of the Amberley clutch is no longer available to buy from Mulberry or the usual department stores. However, you can find it on eBay.
Kate Middleton wearing Mulberry:
Kate owns a number of handbags by British designer label Mulberry, including the Darley bag in red and the Bayswater in black, buttercream and conker. The Duchess sports dresses and coats from the brand too.
Above: Kate wearing a blue Mulberry dress while visiting the Solomon Islands in 2012. Kate wearing a cerise pink coat during a visit to London in March 2015.
Click here to see our Mulberry archive – in each blog post, you'll see photos of Kate during a royal engagement on a tour wearing at least one item from Mulberry.