Kate Middleton owns the Blackwatch Tartan Coat from Holland Cooper.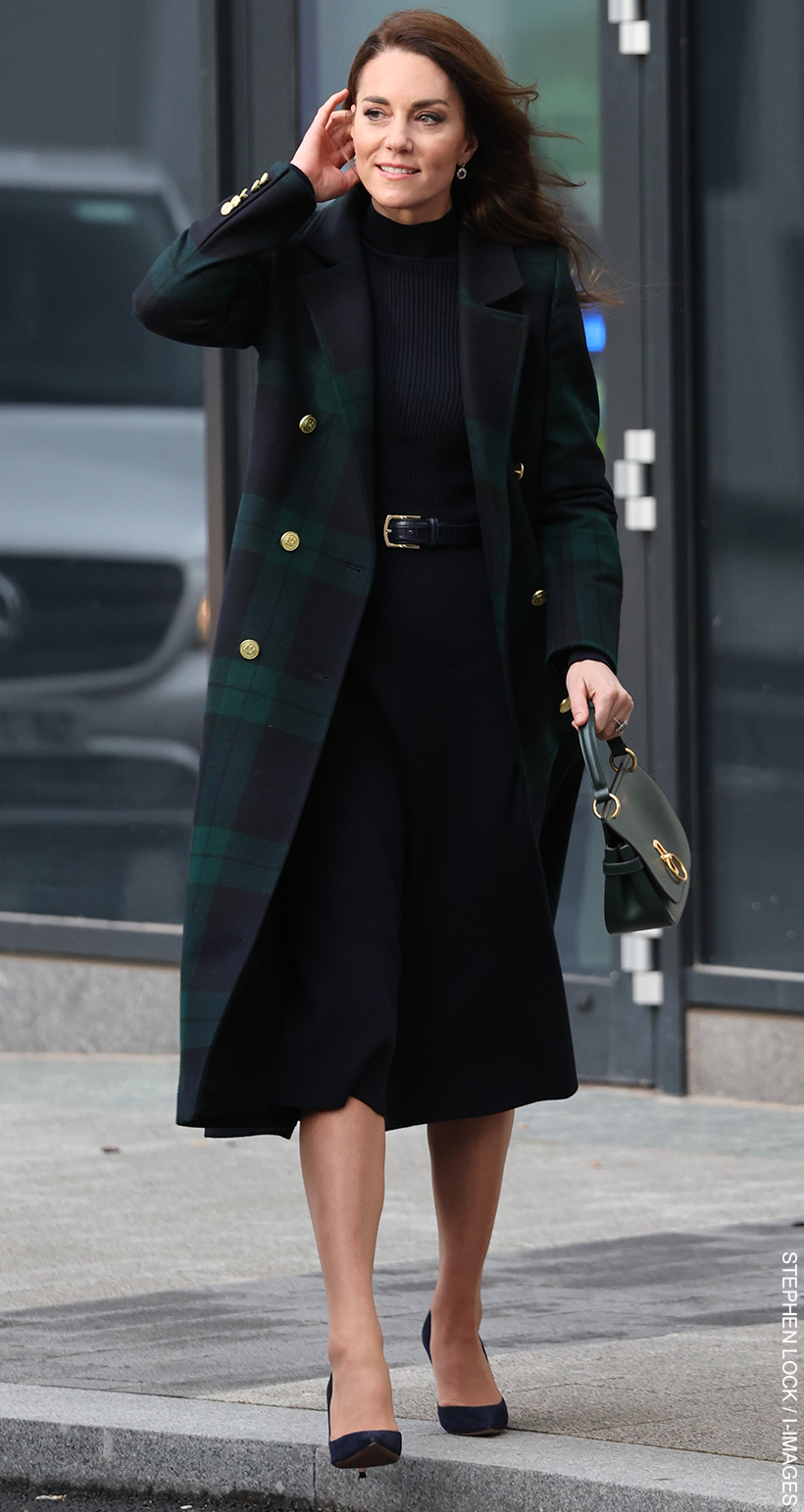 The Princess has worn the green and blue plaid coat on three public occasions to date. Recently, during a visit to Merseyside in January 2023 (above) and to plant a tree in memory the late Queen Elizabeth's at Westminster Abbey in December 2022 (below), plus she wore the coat during a meeting with the Royal British Legion and the Scouts in November 2021 (not pictured).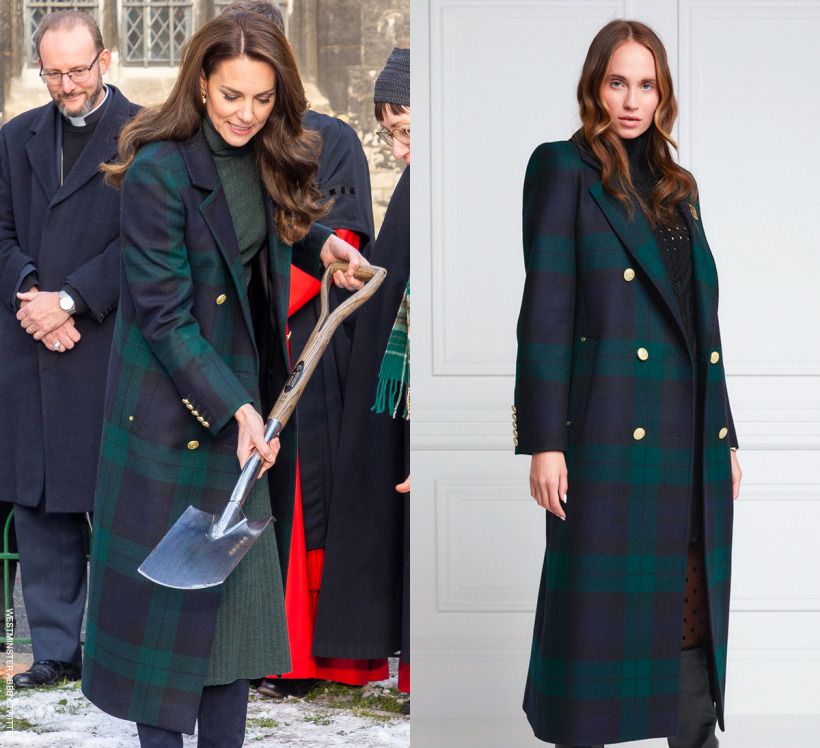 About the blue and green Blackwatch tartan coat:
A longline coat with double-breasted styling, cut with a slightly relaxed silhouette and lined with satin. The coat features oversized pockets and metallic buttons. It's made from a mix of UK woven wools, and has been hand cut and made in England.
Where to buy:
The coat is currently in stock on Holland Cooper's website (RRP £749 with worldwide delivery available). As the coats are hand cut and handmade to order, allow up to 21 one days for delivery.
The coat is also available in limited sizes at Excel (RRP £748.95).
Does Kate wear anything else from Holland Cooper?
Yes, we've spotted the Princess wearing six or seven pieces from Holland Cooper in recent years.