Kate Middleton wears Cefinn's Eva dress in navy.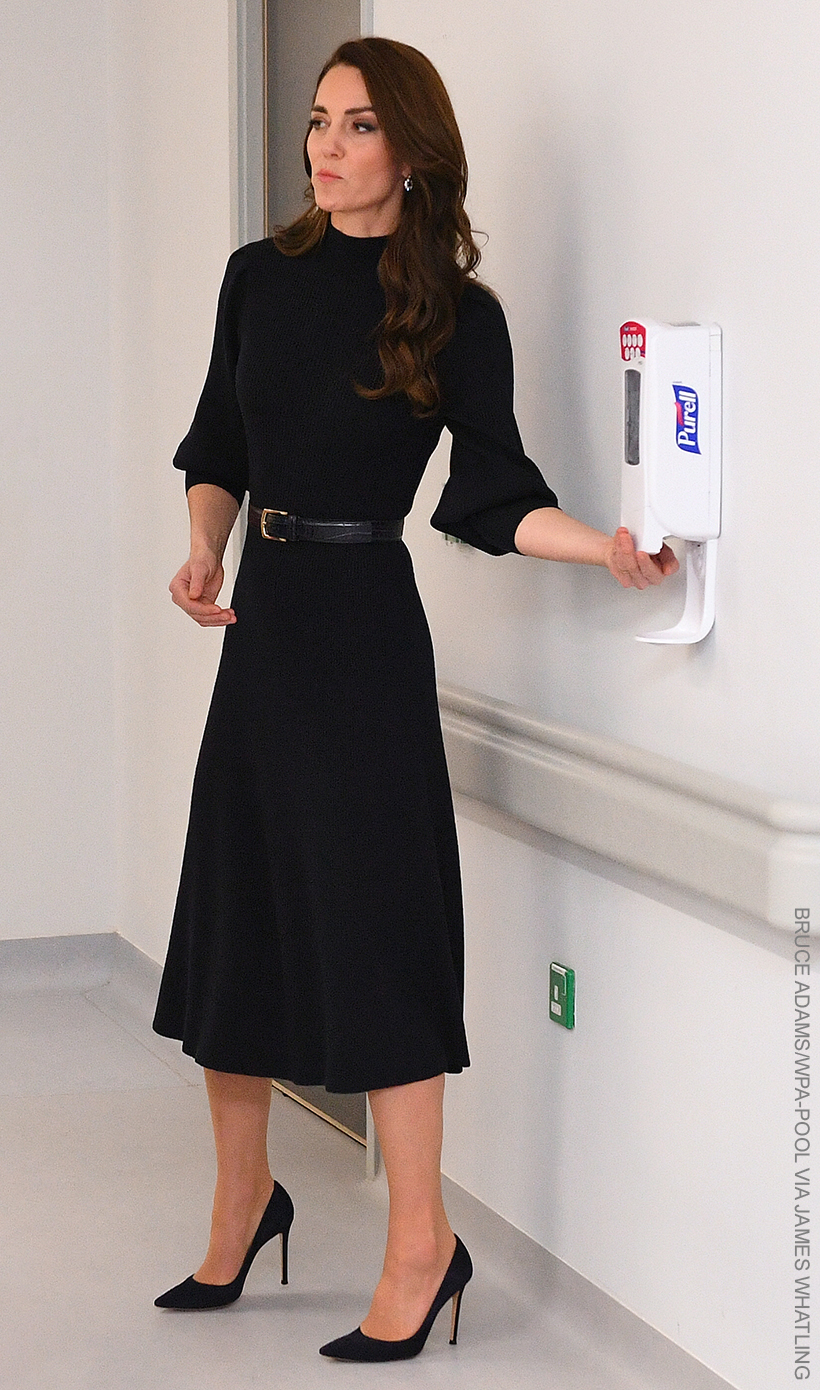 She debuted the garment during a visit to a Liverpool hospital on January 2023.
The knit dress features a funnel neck and blouson sleeves, which Kate pushed up to her elbows. It is made from a (non-mulesing) merino-wool blend fabric. 
Cefinn call the Eva a "hero shape" due to its figure-flattering fit-and-flare silhouette.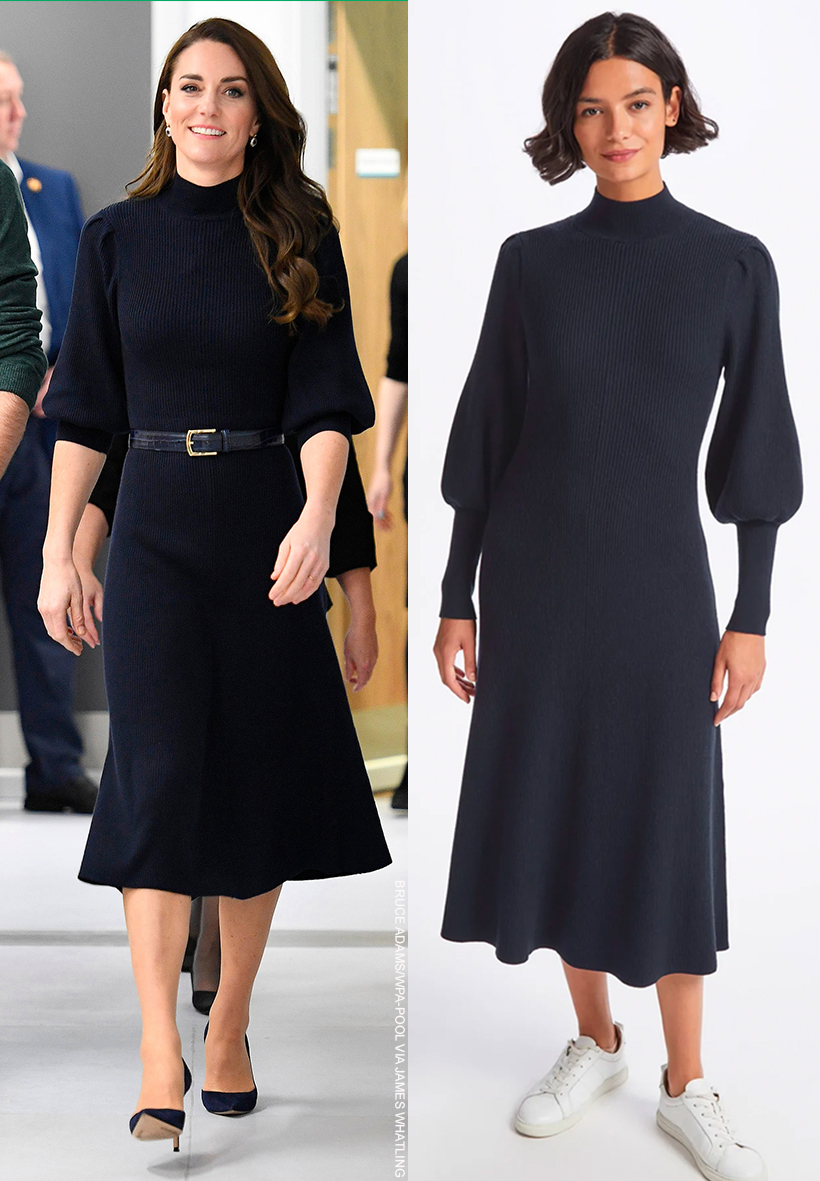 (I have to admit, I prefer Kate's styling over the Cefinn's.  I like the dress paired with the belt and heels.)
Cefinn note the dress is machine washable and pill proof.  Good to know if you're planning to add it to your wardrobe.
I think the piece is versatile and can see it being worn in workwear settings with heels and a tailored coat. Dress it down with sneakers or boots and a jacket at the weekend.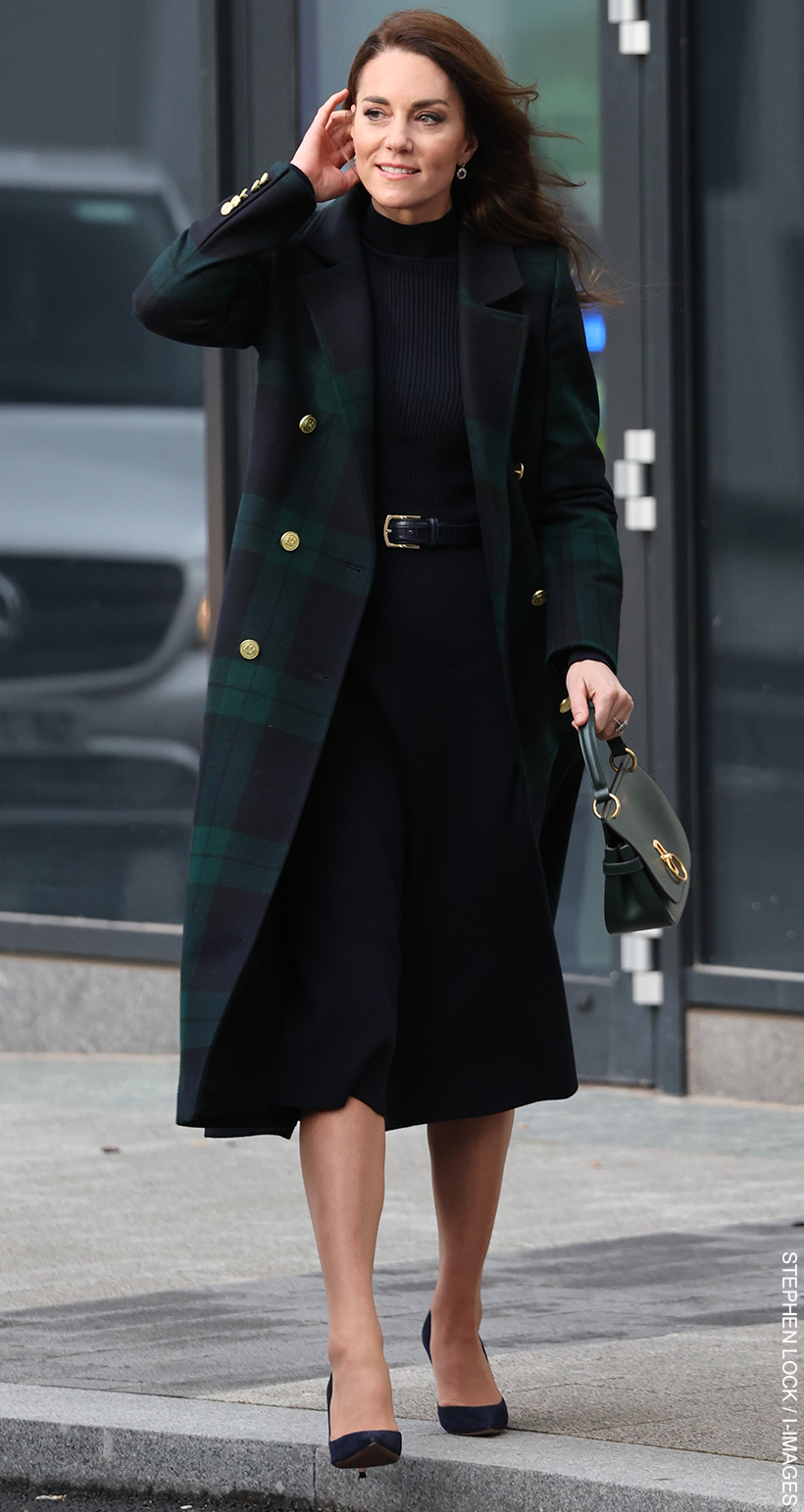 Sadly, the navy colour worn by Kate is now out of stock. I will keep an eye on Cefinn's website to see if they produce another run.
You can, however, buy the garment in black (in limited sizes). We think Kate owns the black version of the dress too. It's also available in dark grey.
Cefinn is the London-based brand founded by Samantha Cameron, the wife of former British Prime Minister, David Cameron.
Vogue describe the brand as "minimal but not severe, smart but in no way corporate… it is quite simply, what you want.."
We've spotted the Princess wear one other item from the brand to date, the Riley Funnel Neck blouse in blue.