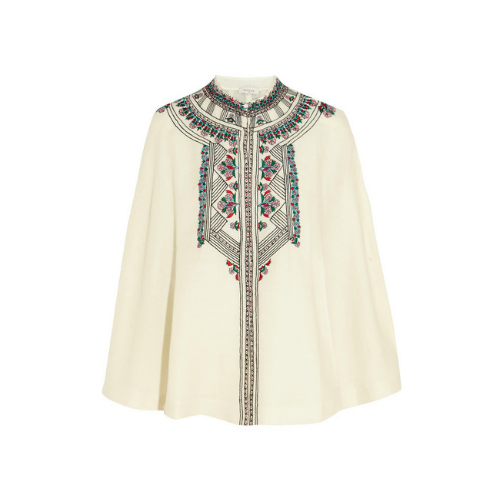 In April 2016, the Duchess of Cambridge debuted a beautifully embroidered cape by French label Paul & Joe.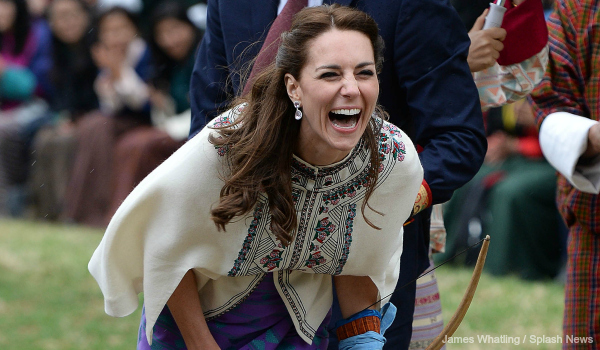 Kate wore the brand's LYRISME cape with a purple skirt, inspired by the Bhutanese kira.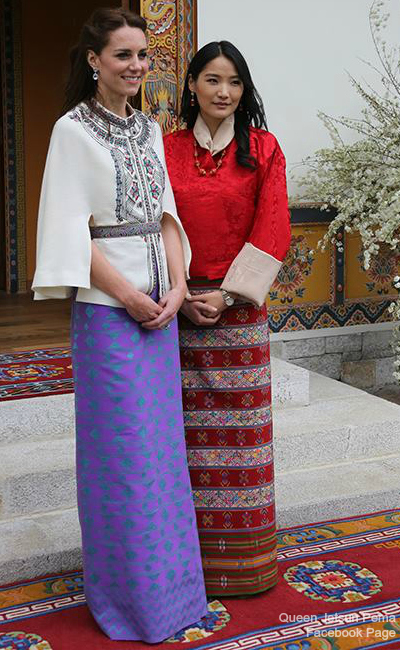 About the cape:
The cape is made from 100% wool and features intricate hand embroidering.  Here's a closer look at the stitching: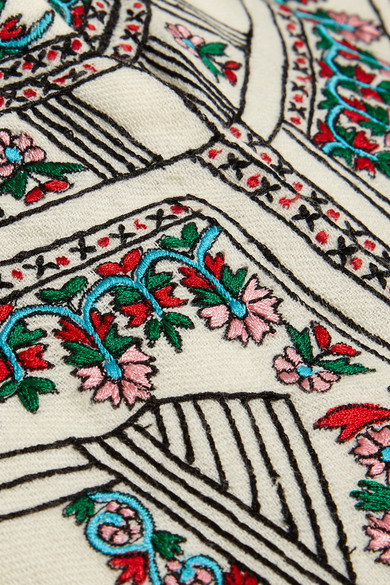 The cape jacket features bottom arm slits and a silk/satin lining, for easy removal.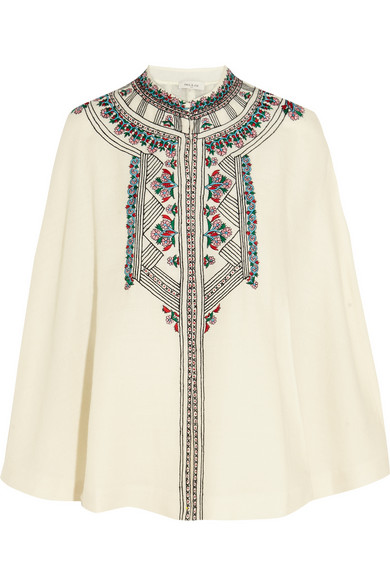 Buying the cape:
After Kate wore the cape in Bhutan, it quickly sold out at Net-A-Porter, where it retailed for $520 / £340.
However, at the time of writing (14 April 2016) it is still available at Boutique 1 for £393 (approximately $556 USD). Also sold out.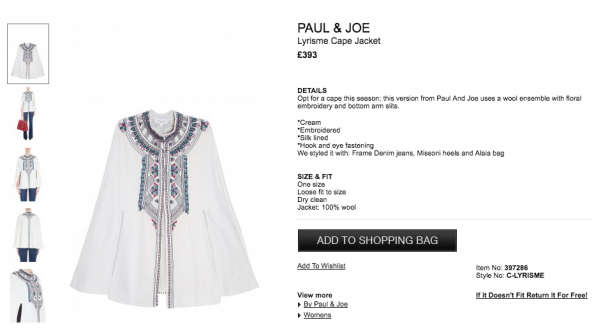 About Paul & Joe:
French designer Sophie Mechaly started the Paul & Joe label in 1995, naming it after her two sons.