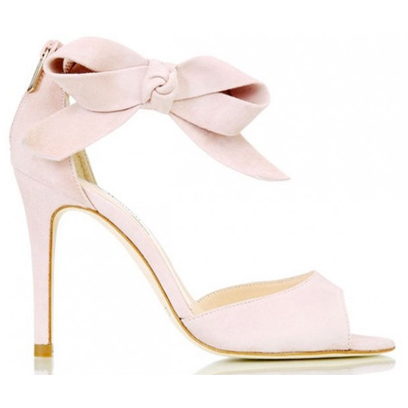 Shortly after returning from her Honeymoon in 2011, Kate Middleton attended the ARK Charity Gala with new husband William. The Duchess wowed attendees in a shimmering pink Jenny Packham dress. She wore a pair of L.K. Bennett sandals in a coordinating rose pink colour too. They were the British brand's 'Agata' style.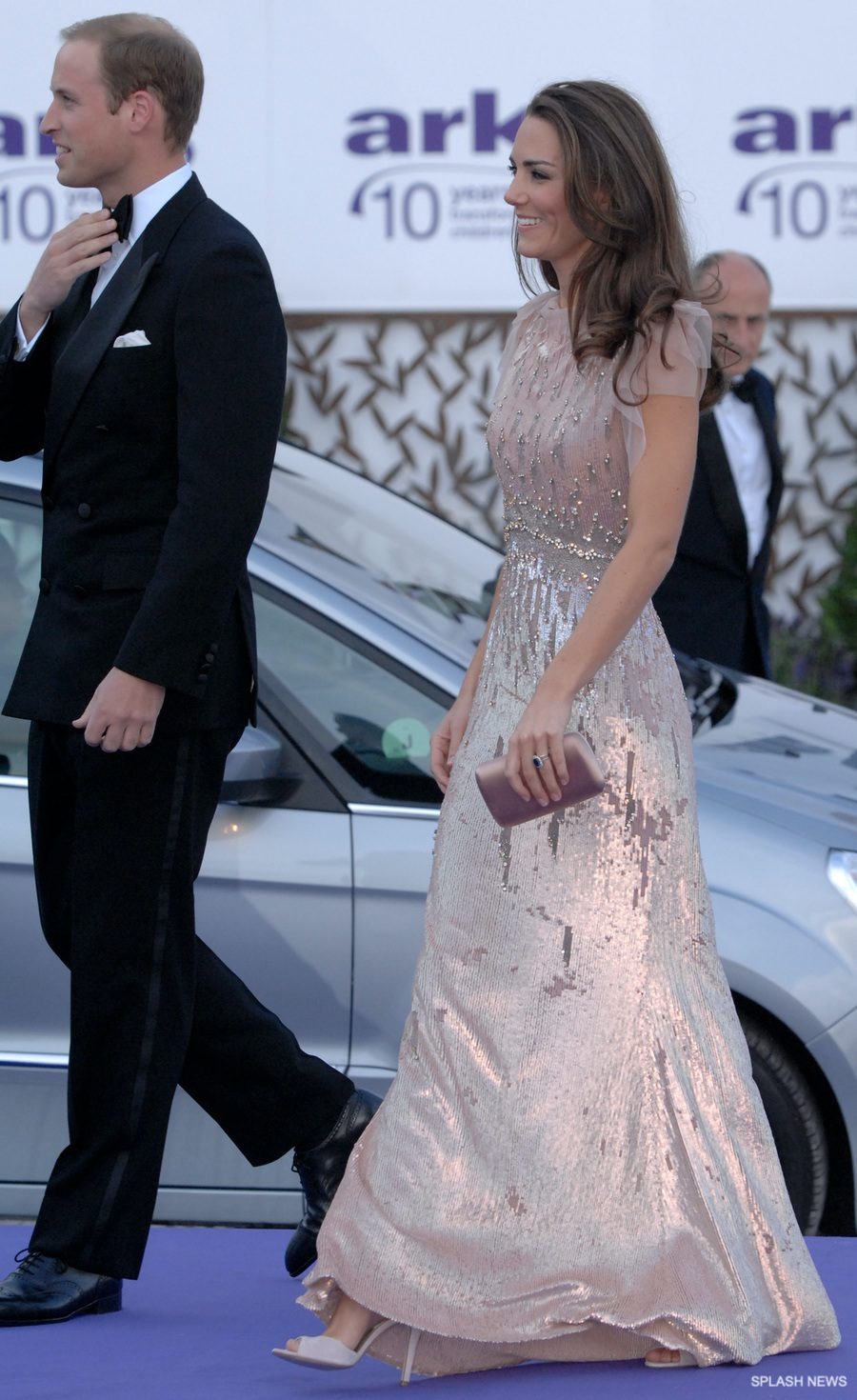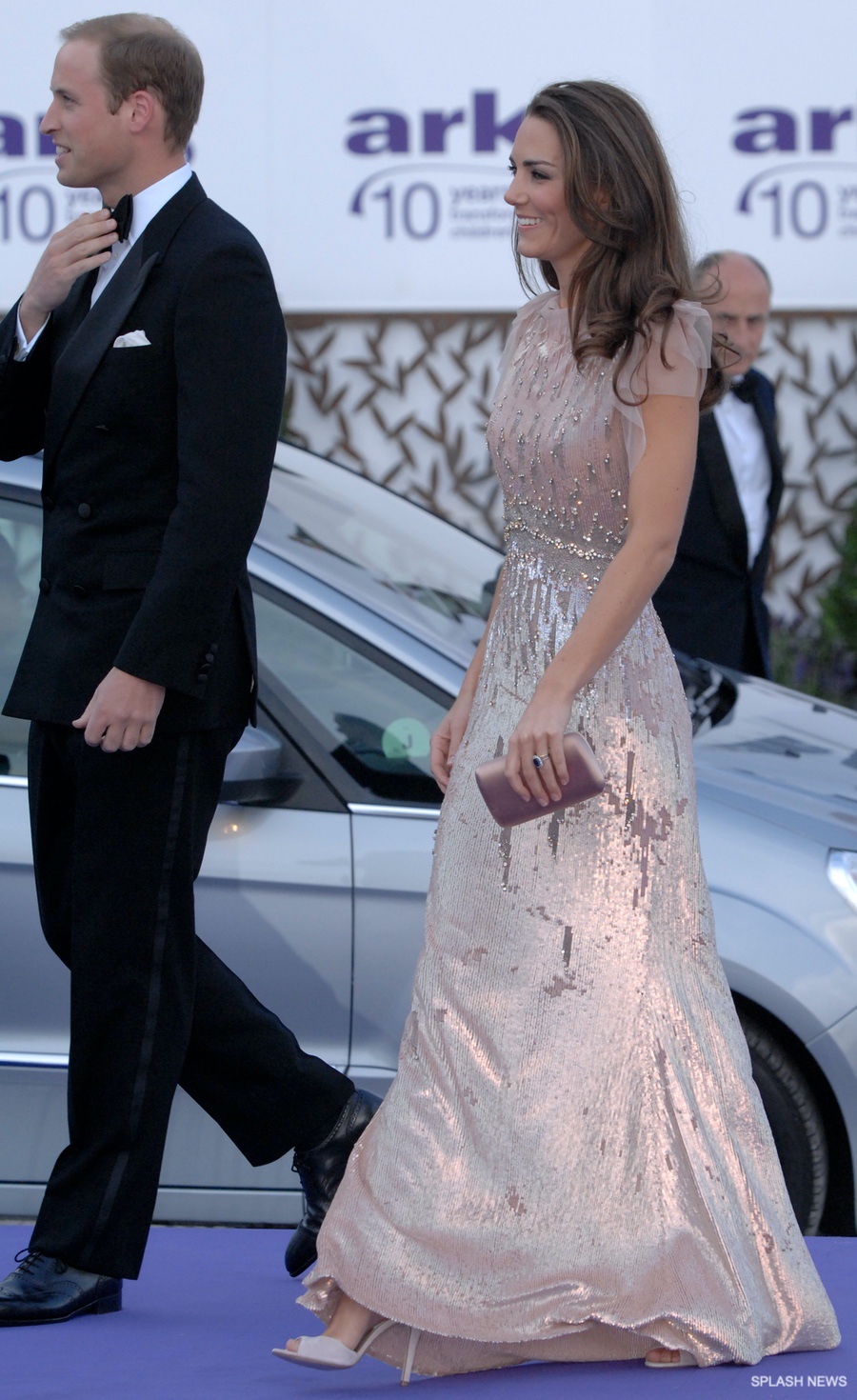 I remember the 2011 ARK Gala event like it was yesterday, including the frenzy surrounding Kate's dress and the shoes. Kate fans around the world just LOVED the stunning look. It was the first time (since the Royal Wedding) that we'd seen her dressed so glamorous. Like a real princess!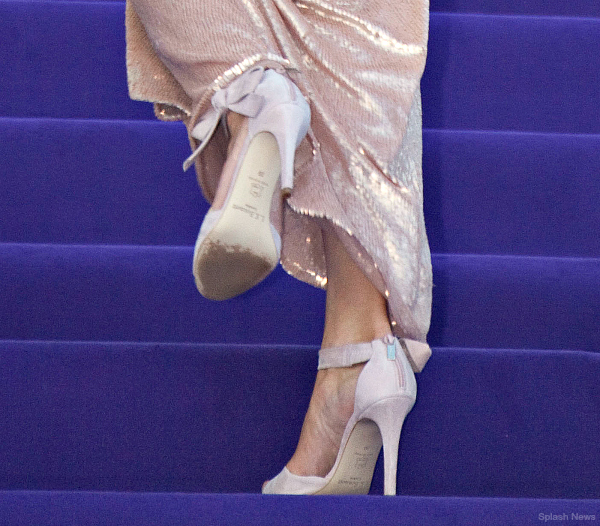 A few years later, the pink bow sandals made a second appearance! The Duchess wore them to the Wildlife Photographer of the Year awards.
In 2016, the Duchess wore the L.K. Bennett Agata sandal for the third time in public. She wore them to a swanky fundraising gala in Norfolk.
About the L.K. Bennett Agata Sandal:
L.K. Bennett crafted the pink bow sandals from suede. At the time, the company said the material 'softens the clean lines of [the] high-heeled shoe." They also described Agata as "a slender design with a stunning bow, for feminine elegance." It had a heel height of 100mm and retailed for £175.
Kate chose the rose-pink Agata sandals, though L.K. Bennett made the style in several other colours:

Where to buy Kate's bow sandals:
L.K. Bennett no longer sells the Agata style, but you can still find them online. They pop up eBay from time to time.
If you are happy to own the bow sandal in a different colour, visit Nordstrom Rack (USA) or Brand Alley (UK).
As of September 2019, both outlets sell a slightly updated version of the shoe in purple satin, black suede and gold.
Kate wearing the Agata pink bow sandals: