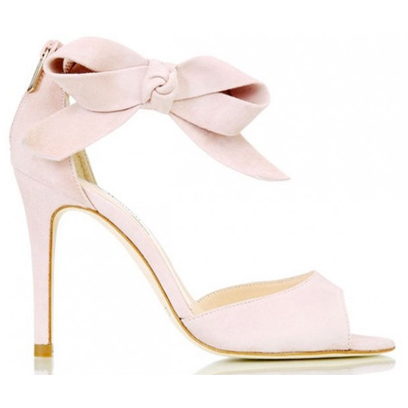 Shortly after returning from her Honeymoon in 2011, Kate Middleton attended the ARK Charity Gala with new husband Prince William.  Kate wowed at the gala, wearing a shimmering pink Jenny Packham dress and a pair of L.K. Bennett 'Agata' sandals in a wonderfully coordinating rose pink colour.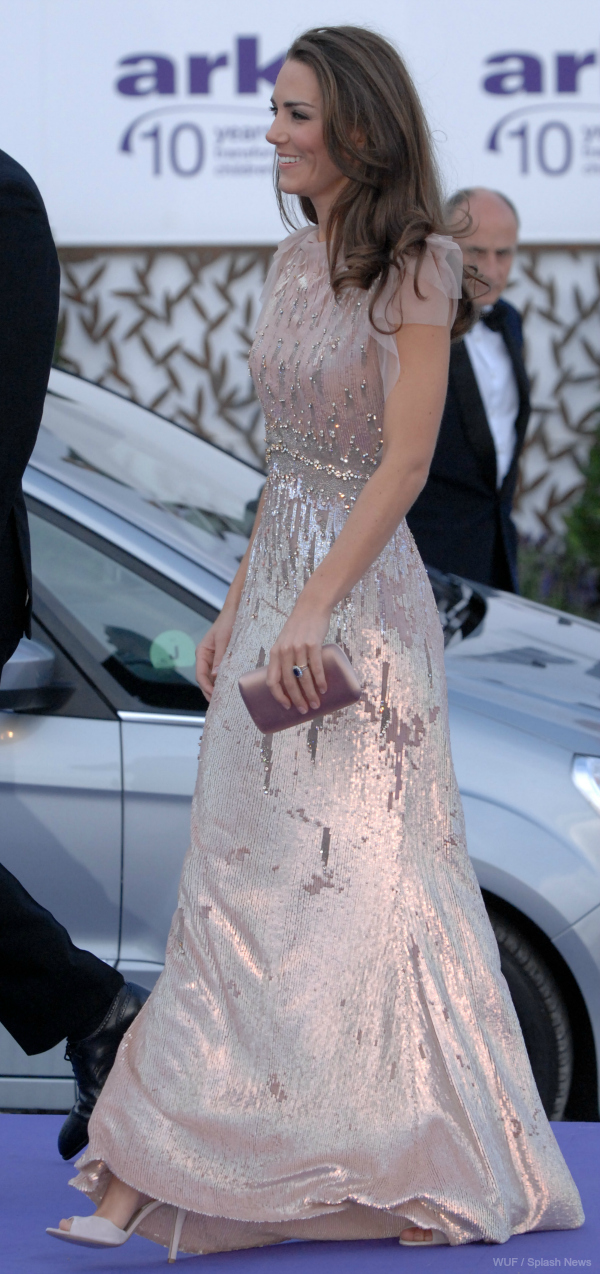 I remember the ARK Gala event like it was yesterday – the frenzy around the dress and the shoes, which Kate fans around the world just LOVED. Kate looked truly stunning – like a real Princess!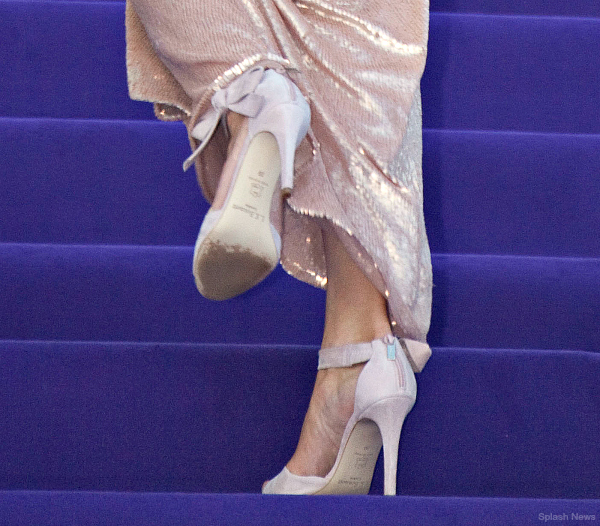 A few years later, the pink bow sandals made a second appearance!  The Duchess wore them to the Wildlife Photographer of the Year awards.
In 2016, the Duchess wore the L.K. Bennett Agata sandal for a third time publicly,  She wore them to a swanky fundraising gala in Norfolk.
About the L.K. Bennett Agata Sandal:
The pink bow sandals were made from suede, which L.K. Bennett say 'softens the clean lines of this high-heeled shoe."
At the time, L.K. Bennett described Agata Sandal as "a slender design with a stunning bow, for feminine elegance."  They had a heel height of 100mm and retailed for £175 (approximately $280).
Kate chose the rose pink Agata sandals, though L.K. Bennett made the style in at least three other colours (that I can find), a turquoise blue, a lipstick red and a midnight black.

Here's another look at the sandals in black.  Aren't they stunning?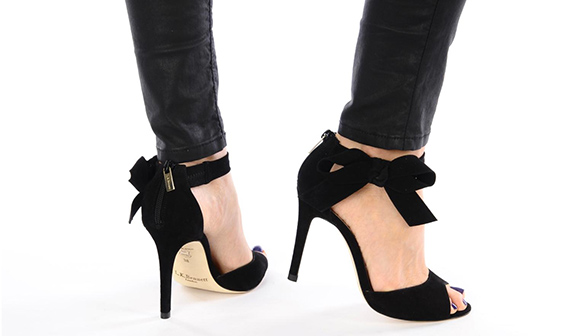 Kate wearing the Agata pink bow sandals: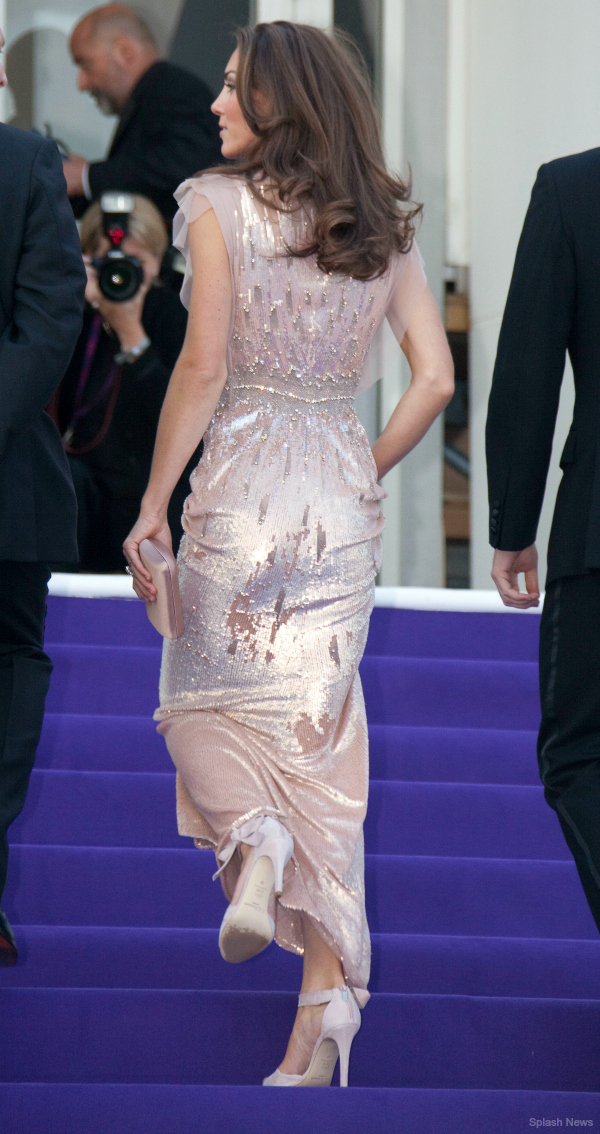 Agata sandals updated for 2016 –
L.K. Bennett have released an updated version of the Agata bow heels for 2016!  Yay! They aren't identical to Kate's but they are very similar.  Perfect if you want to steal the Duchess's style.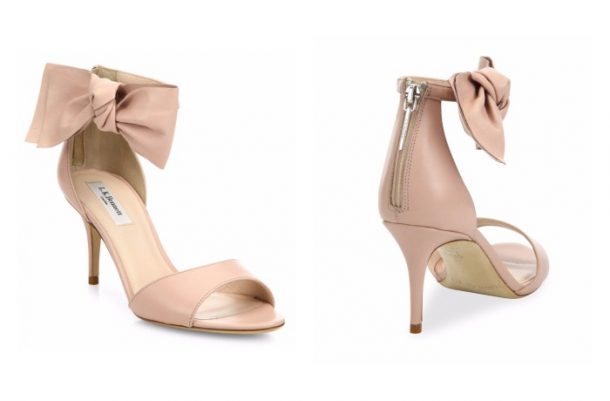 Here's how the company describe the Agata shoe:
"This updated classic L.K.Bennett style now features a soft nappa leather bow, and perfect 70mm heel for dancing into the night."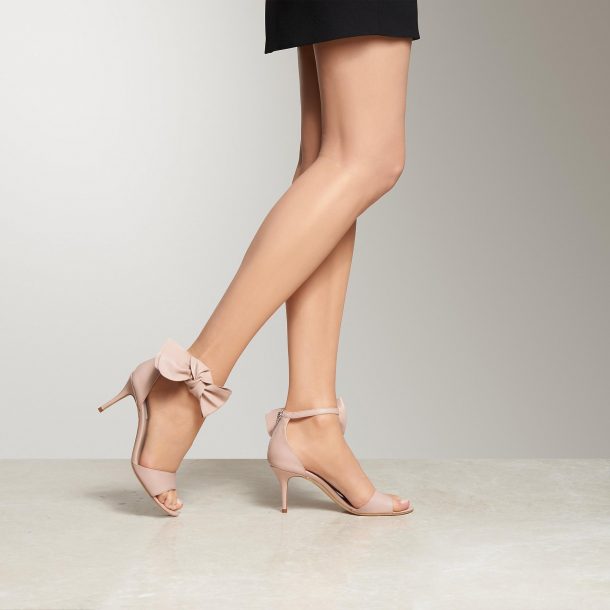 The Italian-made leather shoes come in pink, navy and black (though availability varies by country) and they feature asymmetric bow detailing:

Where to buy:
A final look at Kate's Ark Gala outfit from 2011: