Kate Middleton owns the L.K. Bennett Madison dress in raspberry pink.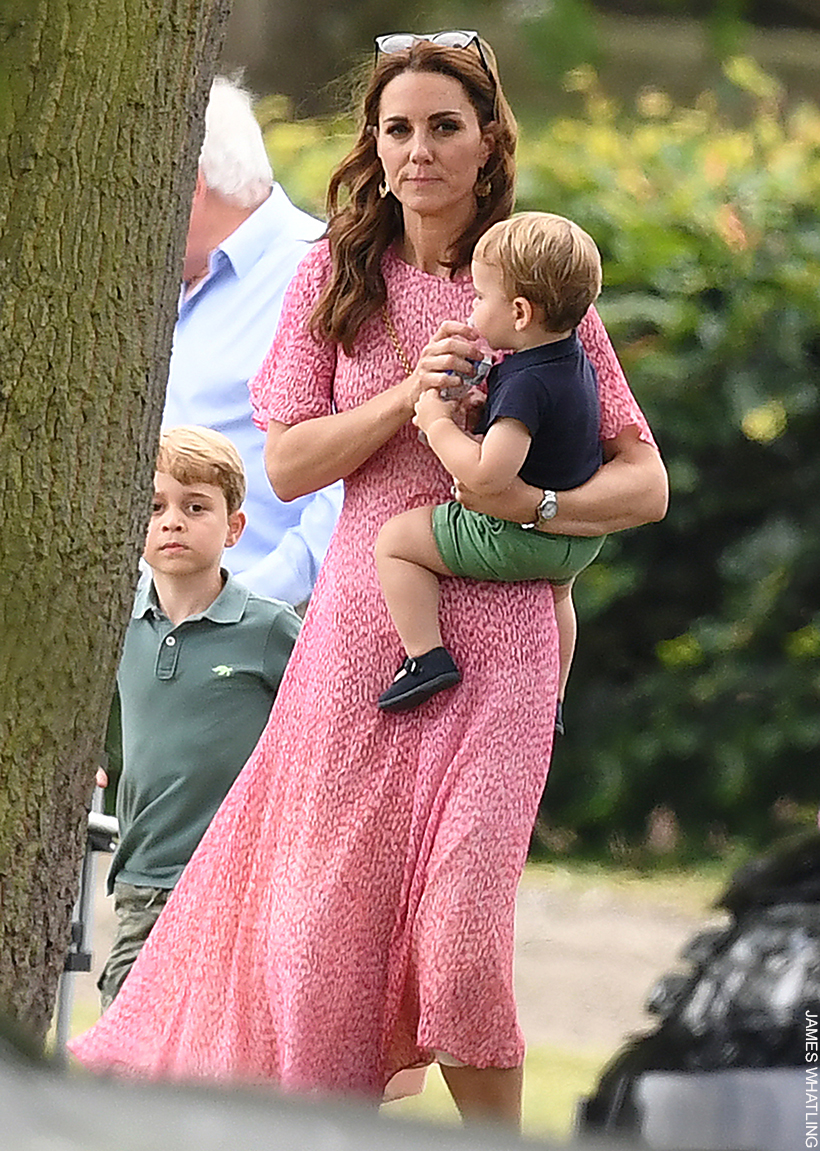 To date, we've seen the Princess wear the dress three times in public (pictured below). In 2019 at a polo match in Berkshire, in the same year during the judging for the CBBC Blue Peter Royal Garden Competition and one year later, in 2020, during a virtual game of bingo for care home residents.
Kate owns the dress in a second colour, lilac, which she's worn twice in public to date.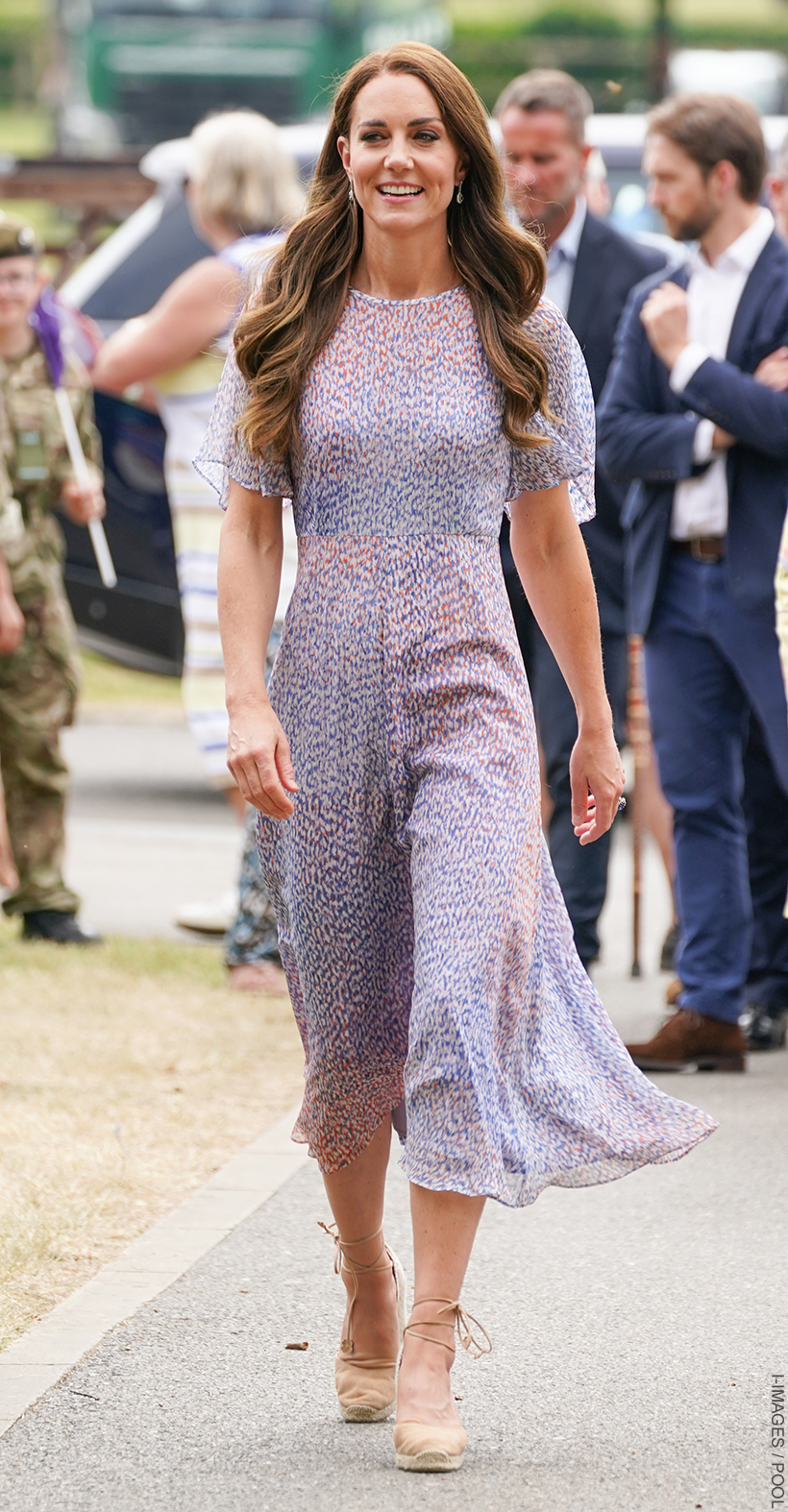 I hope we see the Madison dresses again soon, they're lovely!
About the L.K. Bennett Madison dress:
I think it's safe to say the silk chiffon midi is the perfect spring-summer dress. The Princess has demonstrated its versatility by wearing it to both formal and informal events across the two seasons. She's dressed it up with heels for a dinner with the Queen at a private members club, styled it casually with sunglasses, wedges and a crossbody for a family day at the polo and has worn it under a chic longline coat for a work engagement.
The Madison dress features loose, flowing sleeves that hit above the elbow. L.K. Bennett described the garment as having a "tiered silhouette for effortless style." It originally retailed for £325.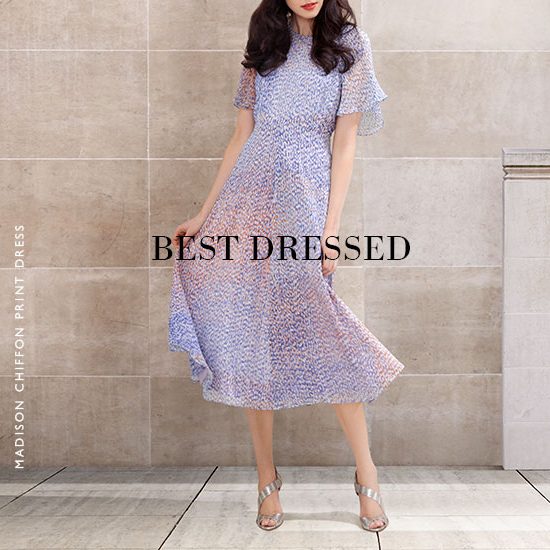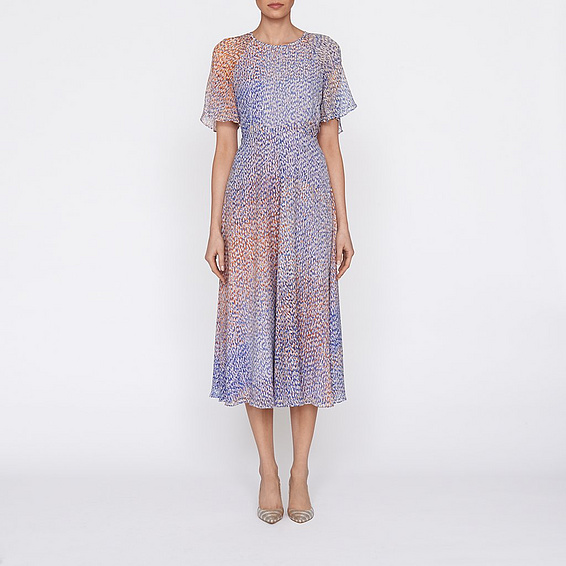 Copy Kate:
While the original L.K. Bennett Madison dress is no longer available to buy, the company released a near-identical style named Elowen a few years ago, which is still available to buy now (as of April 2023). See it below:

Currently, the Elowen dress comes in four different prints and colours, as shown below. Click here to shop.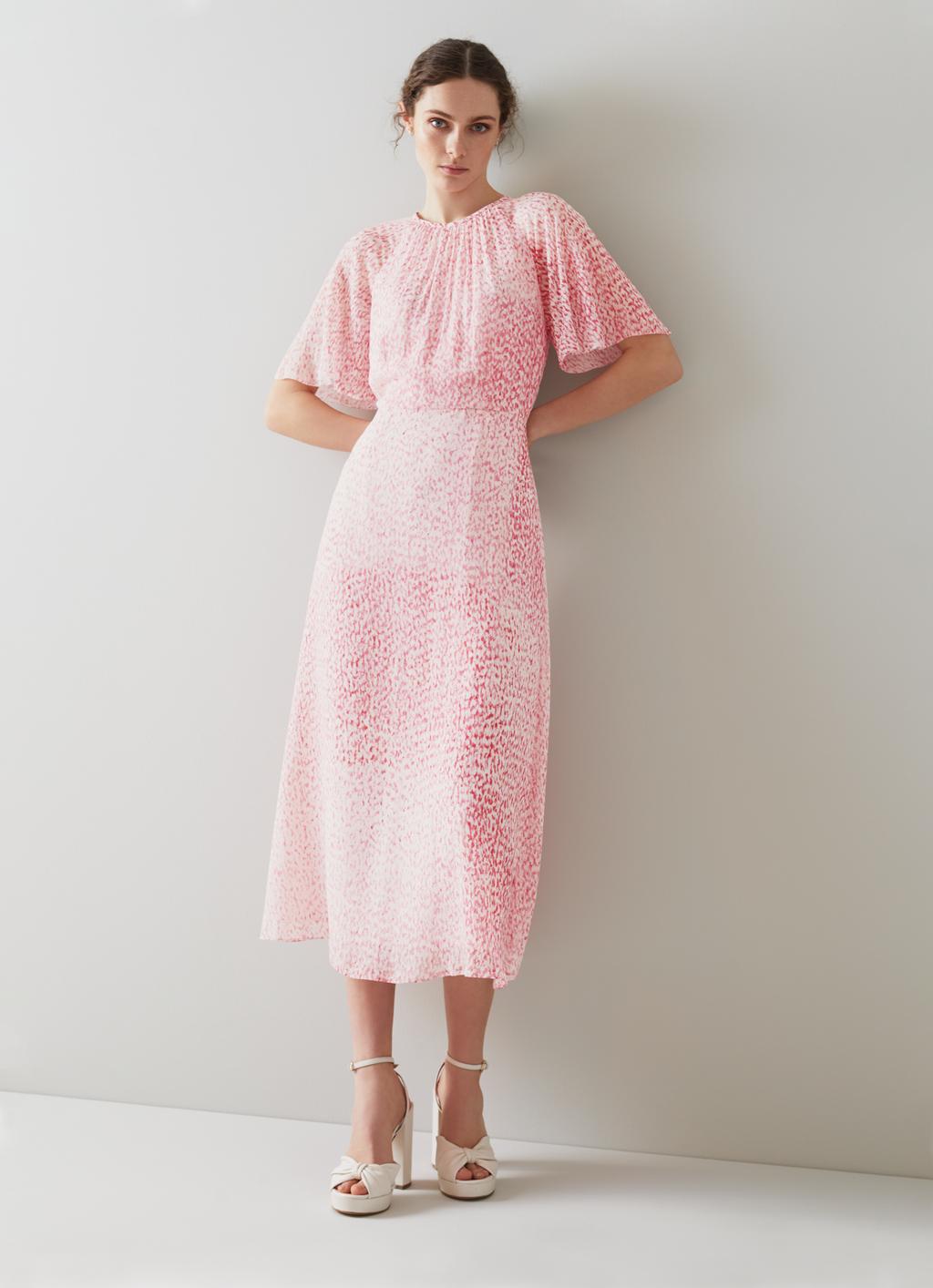 COPY KATE in the L.K. Bennett Elowen Dress
This easy-to-wear floaty dress is the perfect addition for your spring-summer wardrobe. Wear it to the races, for weddings and a whole host of other occasions. There are several colours and patterns to choose from—one for each event. Pair with wedges—like Kate—for a relaxed look. Wear heels and a longline coat for a sleek, polished ensemble.
Kate's worn L.K. Bennett frequently over the last 12 years:
I think it's fair to say Kate's a fan of L.K. Bennett. She's worn the brand at many official engagements over the last decade or so, including high profile royal tours abroad and smaller charity visits at home.
L.K. Bennett quickly became synonymous with the Princess's signature style in the early years of her marriage, partly due to her love of the brand's nude Sledge platform pumps(below)—she wore them on repeat for 4-5 years, eventually swapping them for the brand's Fern and Floret court shoes in 2016.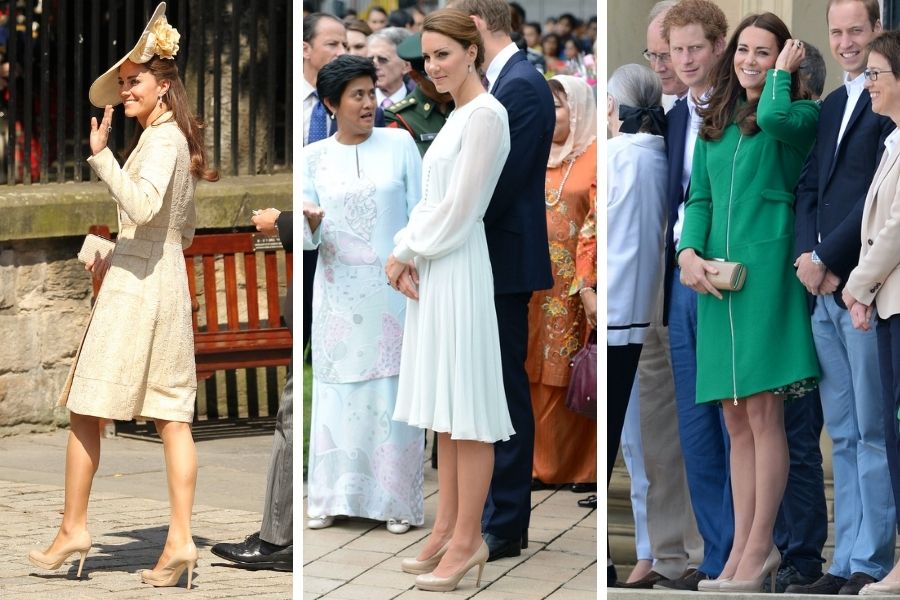 It's not just shoes, we've spotted the Princess in L.K. Bennett's coats, dresses and accessories on many occasions too. Some notable moments include the red coat she wore during an official visit to Denmark in 2011, the blue and white floral dress she wore in Australia in 2014 and the purple-blue dress she chose to wear for a meeting with the Obamas in 2016.