Kate Middleton owns Zara's Textured Double-Breasted Blazer in Red.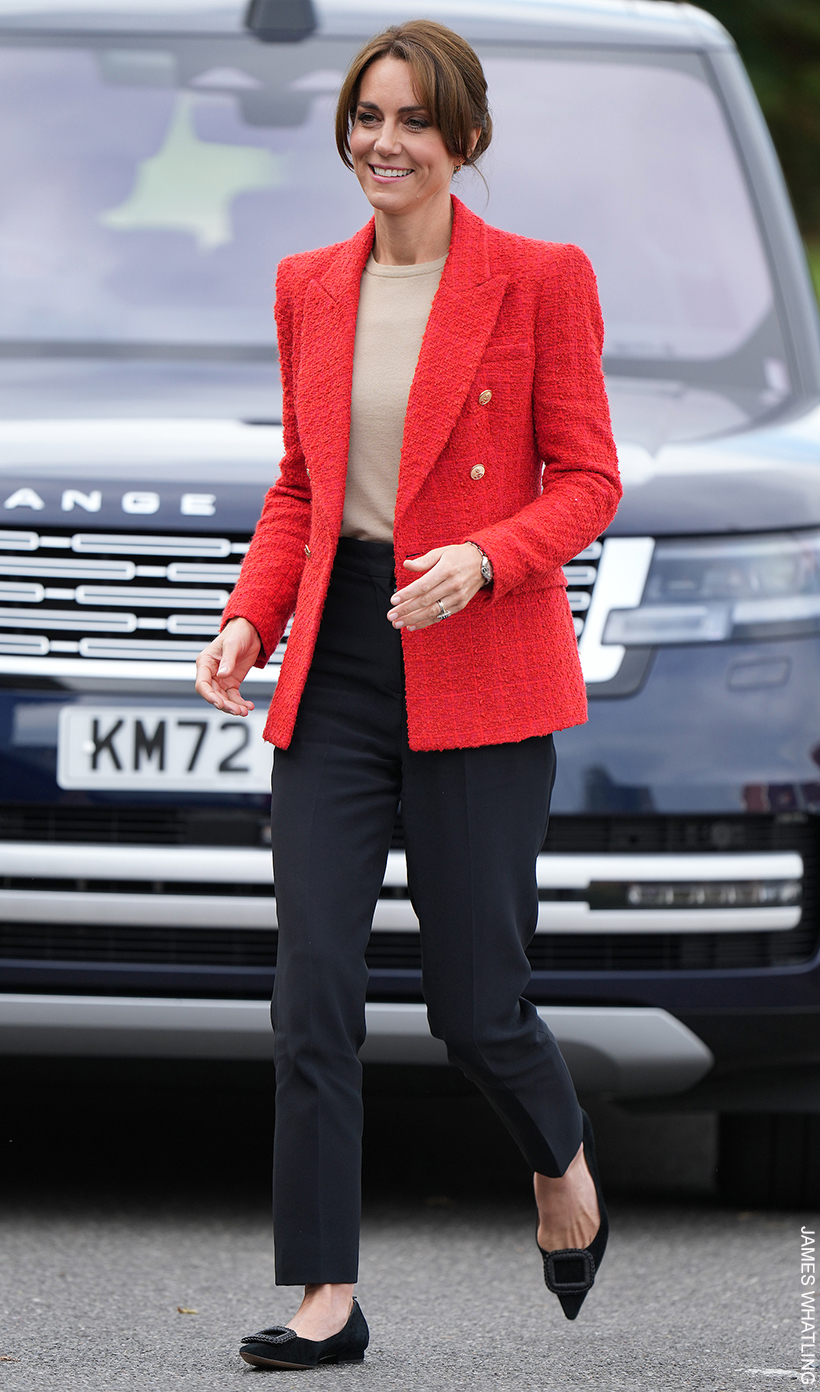 To date, we've seen the Princess wear the red textured blazer on four public occasions. For a family portage session in Sittingbourne, Kent in September 2023 (above).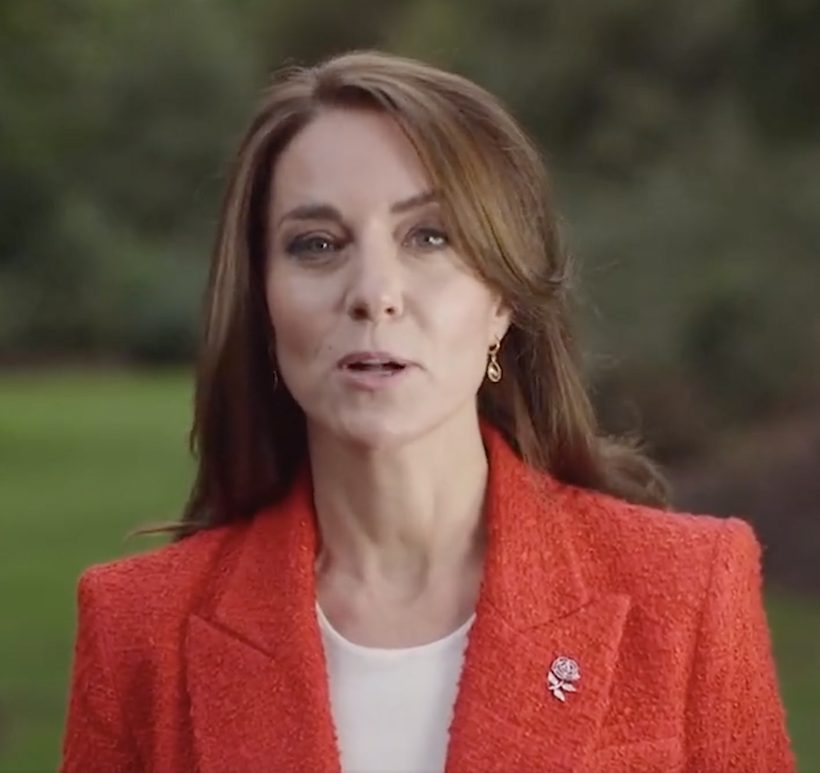 To send her best wishes to the Red Roses England rugby team. (Pictured above, October 2022). During a visit to Copenhagen, Denmark in 2022 (below):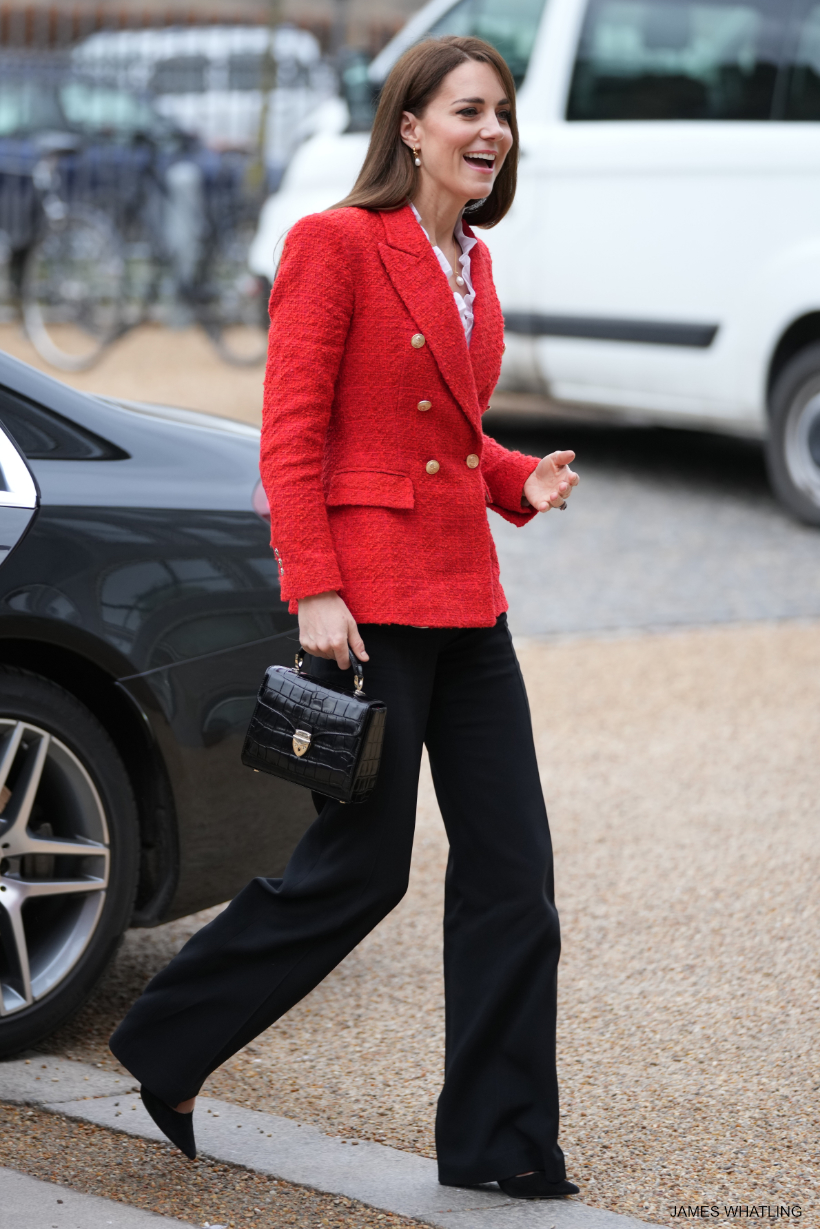 And in June 2021, to watch the Euro2020 England v Germany football match at Wembley.
About the Zara red blazer:
The blazer features long-sleeves and a double-breasted closing. It has a lapel collar, pronounced shoulders and front flap pockets. The textured fabric is described as a 'cotton mix'. A very subtle tonal check runs through the red blazer.
Buying Kate's red blazer:
Kate's exact red blazer is from an old Zara collection and is no longer available. Try eBay?
Kate and Zara:
The red blazer is far from the only Zara item in Kate's closet. The Princess has worn plenty from the Spanish high street brand during her time in the spotlight. She's pretty loyal to Zara, I remember her wearing a blue dress from the company back in 2011 as she boarded a helicopter to go on honeymoon!
Zara blazers appear to be a favourite of the princess. She owns a handful, including the same textured style in green. She wore it during a video filmed for St. Patrick's Day 2021.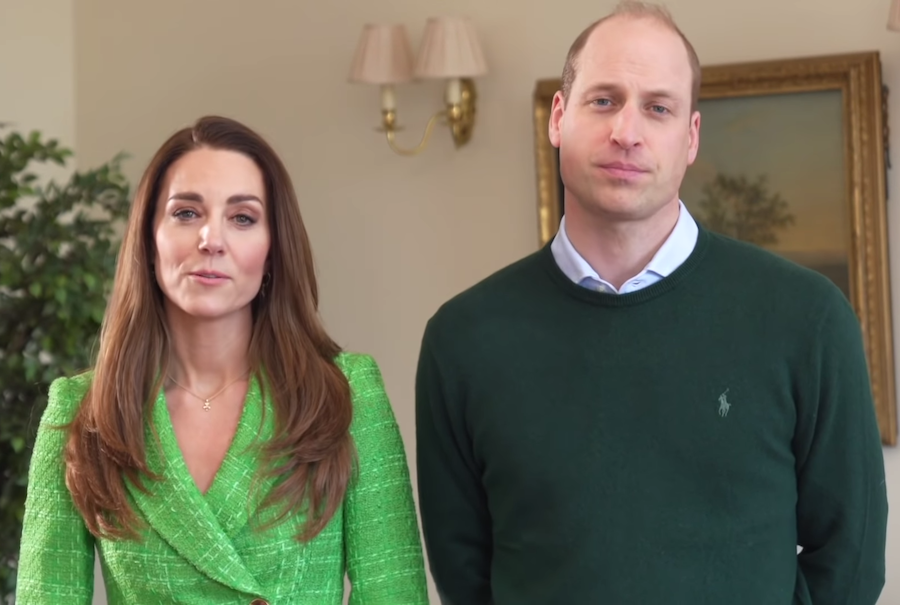 About Zara:
Zara is a hallmark of chic yet affordable fashion. It's reigns as one of the world's largest and most successful fast-fashion brands.
Originating in Spain in 1975, this trendsetting powerhouse has a knack for rapidly translating runway aesthetics into ready-to-wear collections.
Zara offers a vast array of contemporary apparel, footwear, and accessories. Its agile and innovative supply chain strategy allows for a quick rotation of styles, keeping the brand fresh and in-step with the latest fashion narratives.